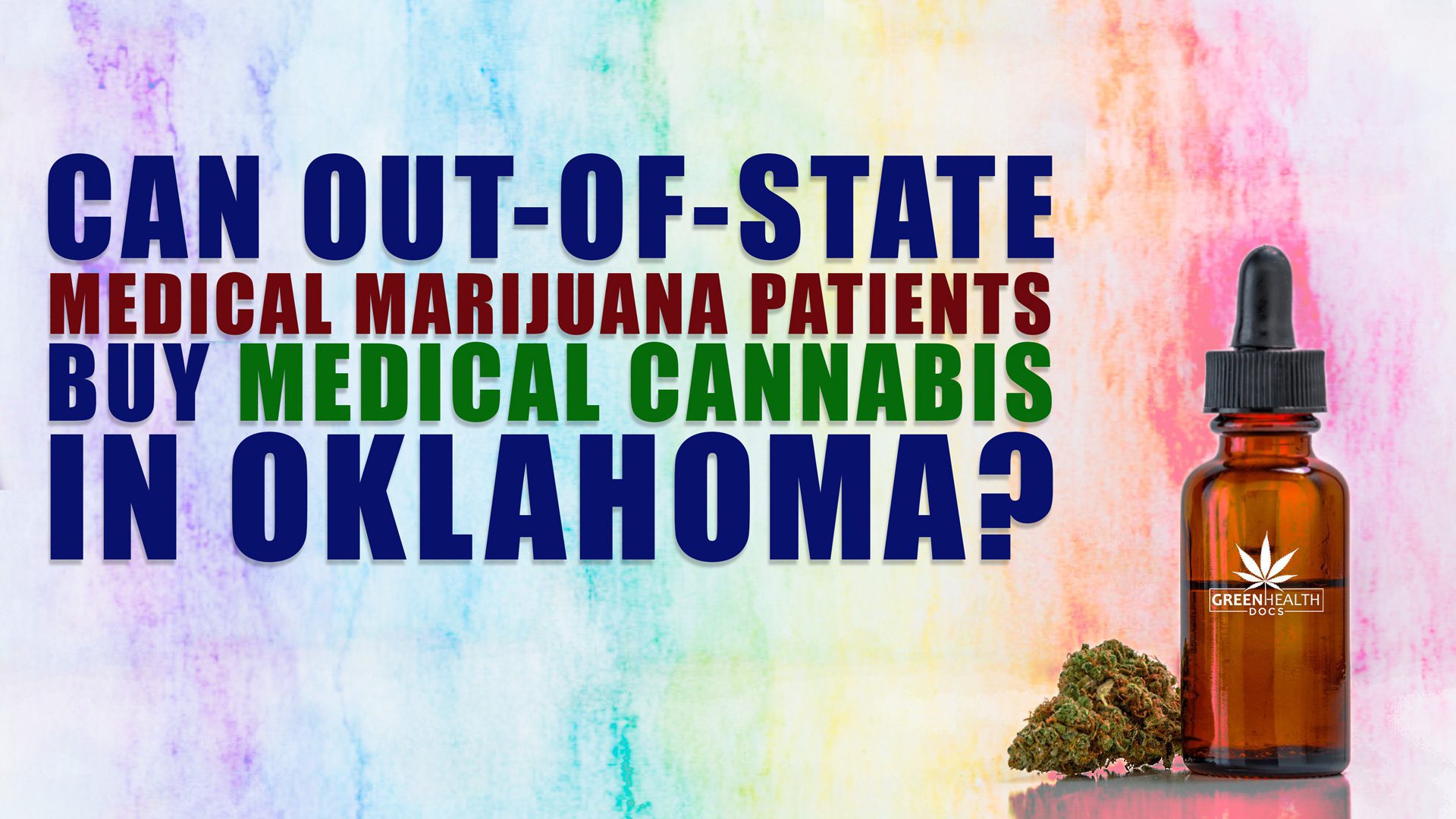 Can Out-of-State MMJ Patients Buy Cannabis In Oklahoma?
Did you know… in some states, out-of-state medical marijuana cards are accepted? This means that a Missouri medical marijuana patient, a Maryland MMJ patient, or an even a visiting Ohio marijuana cardholder, would be able to buy cannabis in Oklahoma. As medical cannabis legalization ramps up in the Show-Me State, we take a look at buying cannabis in neighboring states.
Missouri Goes Legal. Where Can You Buy Cannabis?
Medical marijuana patients will soon be able to register their certifications in Missouri. This means that, soon, there will be a gaggle of Missouri medical marijuana patients eager to purchase legal cannabis. But where exactly can a Missouri medical marijuana patient buy medical cannabis right now? Well…that's where things get tricky.
The state of Missouri is currently in the process of implementing their medical cannabis program. Patients will be able to begin registering for cards on June 28, 2019. Those cards should begin arriving in July.
Following registration, the cannabis industry will be able to apply for licenses. Once granted approval, there will be a long wait. In fact, most experts do not foresee cannabis dispensaries opening until spring or summer of 2020, at the earliest. Some companies could take much longer if they run into any delays or legal hurdles.
The Waiting Game
Delays are pretty common in the cannabis industry. This happens because cultivators, processors and dispensaries will need to work with state and local governments to ensure their facilities are up to code, and that the cannabis grown is of the highest purity. After all, many medical marijuana patients are suffering from serious medical ailments, like cancer or fibromyalgia. The medical cannabis these patients consume must be grown properly, free of any heavy metals, pesticides or dangerous growth hormones.
Once licenses have been granted, the industry will also need time to build their facilities. This process alone could take a year or longer! But once these facilities are up and running, and dispensaries open their doors, Missouri MMJ patients will be able to buy top shelf medical cannabis in their state.
Grow Your Medical Cannabis At Home
Thankfully, medical marijuana Missouri patients will be able to apply for a home cultivation license. This will allow a patient to grow cannabis at home, up to six female flowering plants. Read our home marijuana cultivation application tutorial, or watch the video below. Details are still pouring in on this subject, so watch this blog for more updates.
Naturally, not every patient is going to have a green thumb. This means that a need will still be present for Missouri medical marijuana patients to buy and consume medical cannabis as soon as they can. That's where neighboring states like Oklahoma and Illinois may come into play.
Buying Cannabis in Oklahoma
It is possible for any medical marijuana patient to buy cannabis in Oklahoma. Yup, you read that right! Your Missouri marijuana card or your Ohio marijuana card, or any medical marijuana card from any state will grant you access to Oklahoma dispensaries. There is a catch, though.
According to Marijuana Business Daily, out-of-state residents with valid out-of-state medical marijuana IDs can qualify for a $100, 30-day renewable temporary license that allows a patient to buy, use or grow MMJ within the borders of Oklahoma. Use the temporary license application form.
Sadly, because cannabis continues to be illegal under federal law, transporting medical cannabis across borders is still technically illegal. If a patient were pulled over by law enforcement for transporting cannabis from Oklahoma to Missouri, their medical marijuana card would not protect them as they are committing a federal crime. The card itself is issued by the state. Sadly, no marijuana card currently in existence protects a patient from federal rules, regulations or laws. Let us hope the federal ban on cannabis is one day lifted, or loosened at the very least.
That said, patients bordering the OK — like those in Springfield, who are less than two hours from the nearest dispensary — will be able to at least visit or vacation there and buy cannabis in Oklahoma that interests them. The fee to apply is admittedly high, but some patients who frequent the Sooner State, for work or to visit family, may find it worthwhile.
You can view a comprehensive list of every Oklahoma dispensary here. There are A LOT of them, so the options are pretty tremendous.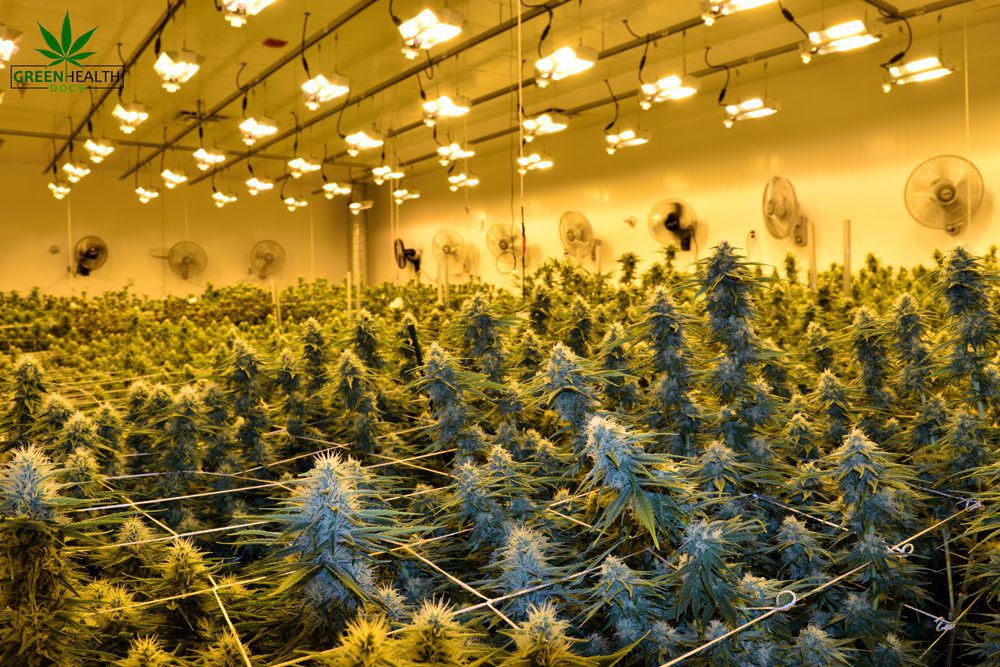 Where is Cannabis Legal?
Cannabis is legal in 10 states, as well as Washington D.C.. Soon, however, Illinois will become the 11th state to fully legalize cannabis. As Illinois neighbors Missouri, patients in the Show-Me State will no doubt be interested in visiting Illinois for some legal bud. While federal laws still apply, many St. Louis medical marijuana patients may feel inclined to visit The Land of Lincoln for vacation. Illinois is expected to launch their recreational program in 2020.
At current, Illinois does have a medical marijuana program. However, Illinois medical marijuana is for Illinois residents only, and cannot be sold to out-of-state medical marijuana patients, even those in neighboring states like Missouri. We will update if the state changes their rules for out-of-state MMJ patients in the future.


Apply for a Medical Marijuana Card Online Today
Join over 100,000 patients who have chosen Green Health Docs as their medical cannabis doctors. We have a 99% approval rate and offer a 100% money back guarantee!
Getting Legal in Missouri
If you qualify for medical marijuana in Missouri or Maryland, you can obtain a medical marijuana card easily and affordably from our physicians at Green Health Docs. Just gather your medical records documenting your ailment, call our support team at 1-877-242-0362 and set up an evaluation with one of our licensed medical marijuana physicians. Green Health now offers Missouri online appointments!
Once you have obtained your medical marijuana card, you can access, buy, transport and consume medical cannabis in your state. So give us a ring today and get started on your journey to getting legal.