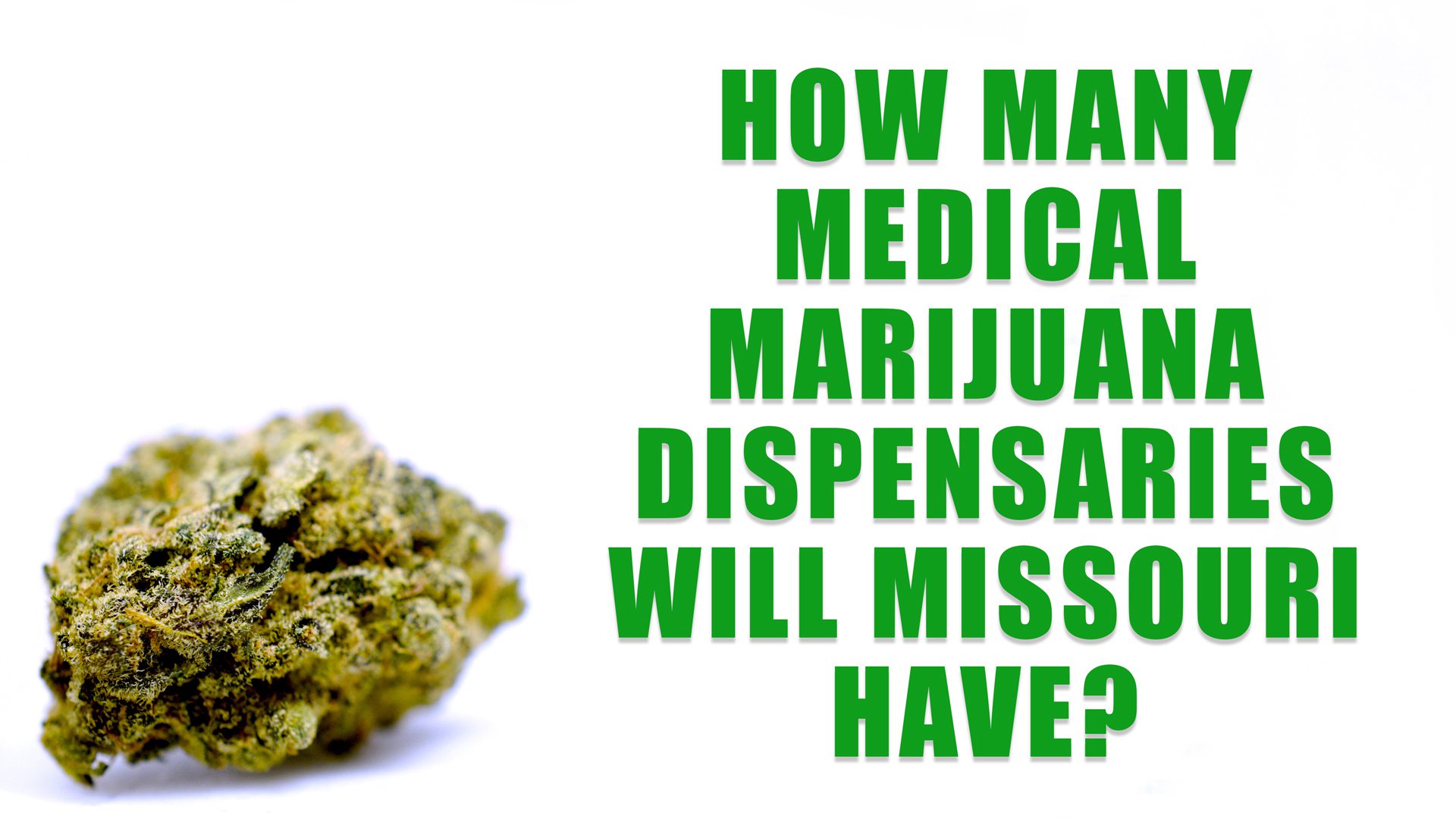 Missouri Will Grant 338 Medical Marijuana Licenses
Medical marijuana licenses are soon to be handed out! The Missouri Department of Health and Senior Services have announced that they will be granting 338 licenses to cannabis businesses. The DHSS also stated that the application process for incoming businesses will begin June 4. Plans for review will take place in late summer, from August 3-17.
So what does that mean for Missouri patients exactly? Our team at Green Health Docs will explore below.
Missouri Medical Marijuana Progress
News has been slow-going in the Show Me State following the passage of Missouri's medical marijuana laws. The University of Missouri was recently commissioned to determine the total number of potential patients before the year 2022. While those numbers seemed flawed, they were used to create a series of draft rules about the program.
These draft rules were recently published. Draft rules determine the final restrictions and regulations that will effectively control the program. Missouri residents have been encouraged to submit their criticisms or thoughts on the rules before June. After this process, the draft rules will be finalized.
Medical marijuana doctors, like the physicians at Green Health Docs, will be able to submit patient applications for their official Missouri medical marijuana card in early June 2019.
Missouri DHSS Announces The Number Of Medical Marijuana Licenses
There will be 338 medical marijuana licenses, as reported by KHQA in St. Louis. 60 cultivation facilities, 192 dispensaries, and 86 infusion manufacturing facilities will be granted licenses. This is just the initial submission process. Further submissions will be made in the future.
"We appreciate and continue to seek the public's input on how to best implement Article XIV of the Constitution," said Dr. Randall Williams, DHSS Director, in a statement. "After careful due diligence based on broad input and other states' experiences, we are establishing the number of licenses in this first year to be consistent with what is outlined in the Constitution. Moving forward, we will continually reassess to ensure access for patients is adequate."
With the announcement today, the DHSS has finally taken the first step toward the arduous task of scoring each potential business. Scoring is done to best determine who should be granted an official license to grow, process, test or sell medical marijuana in the state of Missouri.
What Does The Number of Medical Marijuana Licenses Mean To A Missouri Patient?
The Missouri DHSS stated that the 338 licenses will be divided among the cannabis industry. Of those, 192 licenses will be granted to dispensaries. What this means is that Missouri medical marijuana patients will be able to access cannabis in just about every major area of the state.
For context, Ohio's conservative medical marijuana program offers less than 60 dispensaries. According to the Columbus Dispatch, of those 60, only a third are active and operating as of this writing. Some Ohio patients are forced to drive 1-3 hours in order to visit a dispensary in the Buckeye State. With nearly 200 dispensaries in Missouri, this issue of distance from dispensary to patient will likely not present itself.
Missouri will also have nearly 60 cultivation facilities, which will translate to a diverse array of medical marijuana products and cannabis strains. 60 cultivation facilities will also translate to greater cultivation talent and more competition, which will yield better prices for medical marijuana patients overall.
Missouri Is Going Green In 2019
Over the next year, we should begin seeing cannabis businesses. Be warned, however. The process of bringing an entire industry from one state to another is a monumental task. And building a business from scratch in-state is equally difficult. There are likely to be many unexpected bumps in the road when bringing this industry to life in Missouri.
That being said, the state is working hard to bring medical marijuana to residents as quickly as possible. Thankfully, once the program rules are laid out and the patient database is operational, Missouri patients should be able to obtain a home growing ID. This would allow residents to grow their own medical cannabis.
As always, we will keep you updated about any news or changes to the program, including the home grow portion of the Missouri medical marijuana law. If you need assistance getting your medical marijuana Missouri evaluation, call our support team at Green Health Docs today at 1-877-A-420-DOC. That's 1-877-242-0362.