Maryland Medical Marijuana Card Online
Get your Maryland medical marijuana card online, from the comfort of your own home. Our physicians evaluate you via a scheduled video conference
.
Join over 50,000 Maryland residents who have chosen Green Health Docs as their medical cannabis doctors.
We offer risk-free medical marijuana card certification. If you don't qualify, we refund 100% of your money.
Apply for a Maryland Medical Marijuana Card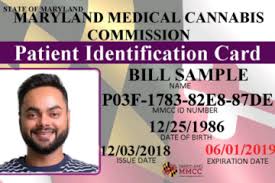 How to Get a Medical Marijuana Card in Maryland
Get a Maryland Medical Marijuana Card Online in 4 Easy Steps:
Find a Dispensary in Maryland – Harvest House of Cannabis
After you're approved by our doctor and have your card, your next step will be to visit a state-licensed dispensary to purchase medical cannabis.  Green Health Docs is proud to be partnered with Harvest House of Cannabis to bring you the absolute best experience as a medical marijuana patient in Maryland.  With 3 dispensaries located conveniently throughout the state, Harvest makes the process of finding high-quality medical cannabis as simple and convenient as possible!
A message from Harvest:
"…everything from our cultivation efforts, to our retail stores, to the brands we create and carry are crafted and curated to deliver an unrivaled experience for our customers. We believe that if you put the best care into your medical marijuana, it'll take the best care of you."


Maryland Medical Cannabis Card
Frequently Asked Questions
How do I become a legal medical cannabis patient in Maryland?

You must be a resident of the state of Maryland with a qualifying medical condition diagnosed by another doctor. You must then register with the Maryland Medical Cannabis Commission. Once registered, you can get evaluated by our physicians online or at any of our Maryland offices closest to you. If you have any questions, call us at 240-356-1000 or email us at info@greenhealthdocs.com and we will help you go through the necessary steps.

How do I set up an appointment with a registered medical marijuana physician in Maryland?

Call us at 240-356-1000 or email us at info@greenhealthdocs.com and one of our friendly staff members will coordinate a date and time for you to get evaluated by a registered medical marijuana physician in Maryland.

What should I bring to my evaluation appointment?

You will need a photo ID and some type of proof of your medical condition. Proof can include medical records, pill bottles, x-rays, prescriptions, doctor's notes, etc.


How much does the Maryland medical marijuana certification cost?

The cost for the initial Maryland medical marijuana certification is $200 ($170 for veterans). That price includes assistance with paperwork, medical marijuana education, the doctor's visit, and any other help throughout the process.


What are the qualifying conditions that allow me to receive my medical marijuana card certification?

Any severe condition for which other medical treatments have been ineffective could qualify for medical cannabis. PTSD, depression, cancer, autism, headaches, back pain, chronic pain, chronic anxiety, glaucoma, seizures, severe nausea, muscle spasms, anorexia, cachexia, and wasting syndrome are just a few of the qualifying conditions/symptoms. Feel free to call us at 240-356-1000 to find out if your condition qualifies.

Where can I fax my medical records so they can be viewed by the physician at my evaluation appointment?

You can fax your records to (240) 366-1932 or you can have them emailed to info@greenhealthdocs.com.

What is a caregiver?

Caregivers provide a service for any medical cannabis patient (including those under 18) who cannot or does not wish to go to a dispensary to purchase their medical marijuana. A caregiver gets the medical marijuana for their patient and then delivers it to him/her. Caregivers are only appointed by patients, must be 21 years or older, and can be a family member.

How do I register as a patient or caregiver in Maryland?

The Maryland Medical Cannabis Commission's online registry is now open and you can register here. You can come by our office for any help with this process.

Can children become legal medical cannabis patients in Maryland?

Yes. Children (under 18) can become legal cannabis patients in Maryland. However, the child must have a parent or guardian serve as his/her caregiver.


Can veterans become legal medical cannabis patients in Maryland?

Yes. Veterans can obtain medical marijuana in the same way as any other patient at Green Health Docs. We are proud to help our veterans combat their medical conditions with medical cannabis.

Will my insurance company cover the certification process, consultation, or medical marijuana application in Maryland?

No. Insurance companies do not cover the cost of a written certification in Maryland.

What will take place during my evaluation appointment with Green Health Docs?

A registered Maryland medical provider will examine you, review medical records, and assess your medical history. We will also maintain your patient records and provide follow-up care as needed.


Where can I get medical cannabis once I am certified for medical marijuana in Maryland?

In Maryland, a medical marijuana patient can only obtain legal medical cannabis from Maryland-licensed dispensaries. There will be a total of 94 dispensaries. There will be 2 dispensaries in each of the 47 legislative districts.

Do I need to carry a medical cannabis patient ID card?

You are not required to carry a patient ID card, but they are available as an option. A patient ID card will be available for a fee of $50.00 to the Maryland Medical Cannabis Commission.

How much medical cannabis can a qualifying patient possess at one time?

A cannabis patient may possess up to 120 grams (approximately four ounces) of medical marijuana in a 30-day period.


Is there a maximum amount of marijuana extract that a patient can have?

Yes. A patient may have up to 36 grams of medical marijuana extract per 30-day supply.


Are edibles available in Maryland?

At the moment, only flower and extracts (oils, tinctures, topicals, etc.) are allowed. The Maryland Cannabis Commission hopes to introduce edibles as the program develops. Our physicians will gladly share recipes with you to create delicious cannabis edibles at home.


Can I grow my own medical marijuana or can my caregiver grow it?

No. The Maryland medical cannabis laws do not allow caregivers or patients to cultivate medical marijuana. Only a state-licensed cultivation facility can grow medical marijuana.

What happens if I am stopped by law enforcement?

As a legal marijuana patient, you are protected. Patients do not have to disclose that they possess medical cannabis and do not have to consent to a search. However, if a search is conducted and medical cannabis is found, the patient should present their patient ID card or direct law enforcement to the Maryland Cannabis Commission database to show that they are a legal patient.

Do Maryland dispensaries recognize other state medical cannabis ID cards?

No. You must be certified in Maryland by a state-approved medical provider to legally purchase medical marijuana in the state.

Where is the closest place to find a registered marijuana doctor?

Call Green Health Docs at 240-356-1000 and a representative will help you find a registered Marijuana doctor in Maryland. Find the closest Maryland medical marijuana physician to you.

Maryland Medical Marijuana Card Information From Our Physician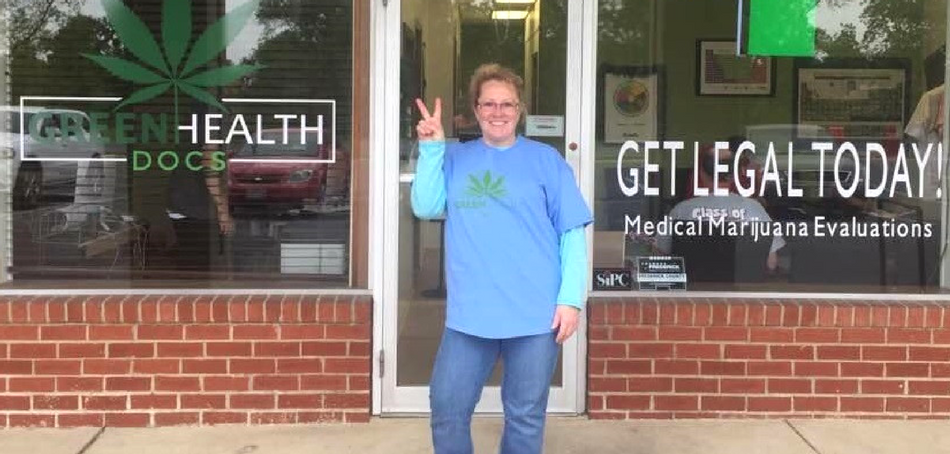 Dispensaries have finally opened their doors in the state of Maryland. This is an exciting time for patients who have waited so long to get the medicine they need. We couldn't be prouder to be a Maryland native and a certified cannabis physician in my home state. Even with dispensaries opening and Maryland's medical marijuana program gaining momentum, many patients are still unclear on how to obtain a Maryland medical marijuana card. Green Health Docs have helped over 4,000 patients navigate through this confusing process, and we can help you get certified as well.
Register with the MMCC as a Patient or Caregiver
Patients should become very familiar with the Maryland Medical Cannabis Commission's website. The first step in obtaining your medical marijuana certification is to register on the commission's site. In order to register, patients will need to have:
– a qualifying condition (see below)
– a government-issued identification card (such as a driver's license or passport)
– a valid email address.
Additionally, you will be required to upload a passport size photo (from the shoulders up with a white background; no hats or glasses). This photo can be taken on any camera or cell phone and then cropped to the appropriate dimensions on the MMCC website. If you have any trouble using the website or registering, our staff at any of our Maryland offices will be happy to assist you. You can also contact us here with any questions.
Obtain Your 16-Digit Maryland Cannabis Patient ID Number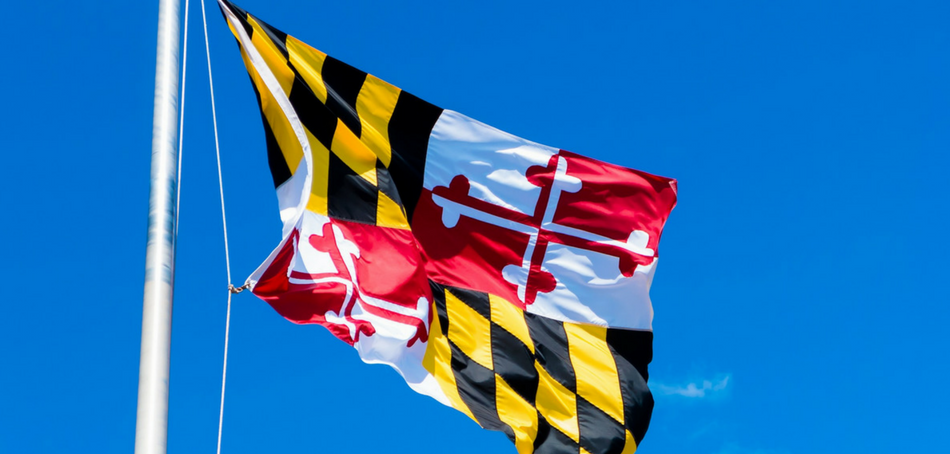 After successfully registering on the MMCC website, you will receive a 16-digit Cannabis patient I.D. number in about 5-10 business days. There is no age limit for patients, but patients under the age of 18 are required to have a legal guardian or parent serve as their caregiver in order for them to obtain medical marijuana. In the case of patients under 18, both the patient and the caregiver (parent/guardian) will be required to obtain a certified number. After obtaining your number, you will be ready to see a medical marijuana physician in Maryland.
For patients having trouble obtaining their ID number via the online application (or the required upload of an appropriate photo), we recommend coming to one of our Maryland locations for assistance.
Get Your Medical Cannabis Patient ID Number First
After completing the MMCC registration process and obtaining a MMCC patient ID number, you are now ready to see a registered Maryland cannabis physician. Obtaining your number prior to your doctor visit means that you can go straight to the dispensary on the same day right after seeing the doctor. If you see the doctor first and then register on the MMCC website, you must wait to get your number from the MMCC before visiting a dispensary. It can take up to 10 business days to receive your ID from the state.
Qualifying Health Conditions for a Maryland Medical Marijuana Card
Maryland law and the MMCC support the use of medical marijuana for the following conditions and symptoms:
– anxiety
– anorexia
– cachexia
– chronic pain
– depression
– glaucoma
– PTSD (post-traumatic stress disorder)
– severe pain
– severe nausea
– seizures
– severe or persistent muscle spasms
– wasting syndrome
– any health condition that is severe for which other treatments have been ineffective (anxiety, depression, etc).
Like other states, Maryland has a broad list of conditions and symptoms that allow many conditions to qualify. If you are unsure whether your condition qualifies, contact us at 240-356-1000 and we will gladly assist you.
Finding a Registered Medical Marijuana Physician In Maryland
The vast majority of physicians and other medical professionals are not comfortable with certifying patients for the Maryland medical cannabis program because marijuana remains illegal on a federal level. In addition, a doctor or medical provider must be registered with the Maryland Medical Cannabis Commission in order to certify patients for the program. It can be difficult for patients to find a provider who will certify them.
Green Health Docs has six locations across the state to make the process easy for patients. All Green Health Docs providers are certified with the Maryland Medical Cannabis Commission and can legally certify you for the program. In order to see one of our providers, you must bring in medical documentation to verify that you have a qualifying condition. Our physician will then evaluate you, review your medical records, and certify you for the program. Once certified, you will be able to obtain your medicinal cannabis at any of the Maryland dispensaries.
Out-of-State Patients and the Maryland Medical Marijuana Program
The Maryland Cannabis Commission (MMCC) recently decided to place out-of-state patient registrations on hold with no clear indication on whether these patients would ever be allowed access to medication. The frustration we feel was accurately described in this article: "
MMCC Fails Out of State Patients
". As a certifying cannabis physician, I recall several out-of-state patients coming to one of my centers, but one experience really sticks out. I specifically recall a North Carolina mother who drove to Maryland with her 9-year-old autistic son.
The mother was thrilled that Maryland allowed medical marijuana use for out-of-state patients. She told me that her son was less anxious and more productive with the use of cannabis oil. I am a firm believer that every patient should be offered the same medical privileges no matter what state they live in, and it truly broke my heart to see this mother and her son have their medical marijuana certificate revoked by the MMCC. We believe we can work together to change this ruling over the next few months, because everyone should be able to have the same medical benefits regardless of residence.