Green Health Docs Mission: To combat the nation's opioid epidemic and give patients back control of their lives with natural medications like medical marijuana. Founded by a team of pain medicine physicians, anesthesiologists, and surgeons, Green Health Docs knew that there had to be a better way to help patients.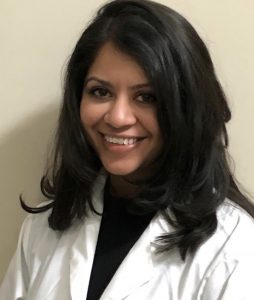 Shivangi Amin, MD
Family Medicine and Pain Specialist
Expert in Medical Cannabis
Shivani Amin, MD began her career at Hoboken University Medical Center in Hoboken, NJ. Following a general family practice in Frederick, Maryland, she began to specialize in pain management. With the advent of the legalization of medical cannabis in Maryland, Dr. Amin has quickly become one on the state's leading authorities on the responsible use and certification of marijuana for its medicinal benefits.
As a registered cannabis physician in the state of Maryland, Dr. Amin has made it her goal to help educate the public on the state's medical marijuana program, the role of the Maryland Marijuana Commission and is dedicated to the compassionate and responsible use of medicinal marijuana as an option for treatment. She is an active member of the Maryland Cannabis Task force.
Dr. Amin formed Green Health Docs as a way to educate the public and patients on the medicinal alternatives to opioids and synthetic drugs. Green Health Docs is dedicated to credible and responsible state-sanctioned certifications for medical marijuana use, but only when applicable and ethical to do so.
How to contact us?
The best way is by phone, we can answer any question you have and guide you through any step of the process!