Apply for a Medical Marijuana Card Online Today
Join over 100,000 patients who have chosen Green Health Docs as their medical cannabis doctors. We have a 99% approval rate and offer a 100% money back guarantee!
Doctor Owned And Operated
Our Agents are Patients Too
How to Get a Medical Marijuana Card in 3 Easy Steps
Schedule by selecting your state above or call/text us at 240-356-1000  to set up your consultation over the phone. We offer same-day appointments, so you can be seen by our doctor within 15 minutes of scheduling!
Our doctor will determine whether you qualify for a medical card after a quick 10-15 minute evaluation.
If approved by the doctor, we will assist you with any other steps necessary to become officially certified for medical cannabis.  This typically involves registering with the state.
Your Medical Marijuana Card Online Evaluation Includes
Why Choose the Cannabis Doctors at Green Health Docs?
Green Health Docs
vs
Other Services
Doctor Founded & Operated
Available 7 days a week, 12 hours per day
Support Available by Phone or Text
US Based Call Center & Team
No Surprise Fees or Upsells
All medical conditions qualify
Have limited availability
International based call centers
Hidden fees & additional costs
4,000+ Google-Verified, 5‑Star Patient Reviews

Physician was easy to speak with, fast efficient service. Had my card shortly after the conversation. Only downside was being advised not to use Safari. Installing another browser for the meeting took a few minutes and can easily be erased afterward if you want.
I had a tele-visit on my cell phone with one of the doctors there and it very pleasant and didn't take long to get certified for my Medical Marijuana card, I highly recommend Green Health Docs for their knowledge, patience, professionalism and quick response.
Well, I had an issue with my # and the Doctor couldn't find my registration in the computer at ONESTOP, nevertheless they did everything to assist me getting the mess straightened out. Within a days time, my number was registered in the computer and I hope by tomorrow that I will be able to go shopping. Thanks Green Health Docs for being attentive and responsive.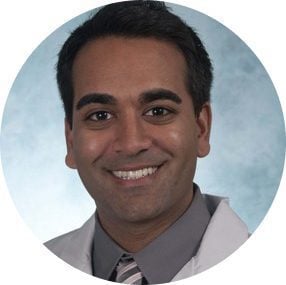 Board-certified anesthesiologist and pain medicine physician
Dr. Anand Dugar is a board-certified anesthesiologist and pain medicine physician. Completing his Anesthesiology residency at The University of Pittsburgh in 2008 and practicing over the last 10 years, Dr. Dugar saw first-hand the damage the opioid epidemic was wreaking on so many lives. In 2015, Dr. Dugar began researching medical cannabis and noticed the significant benefits that countless patients in other states were experiencing. In Feb 2017, Dr. Dugar opened the first Green Health Docs clinic in Frederick, MD and since then Green Health Docs has expanded to multiple locations all across Maryland, Missouri and 15 other states. Dr. Dugar and the team at Green Health Docs are very passionate about providing access to medical cannabis for as many people as possible in as many states as possible.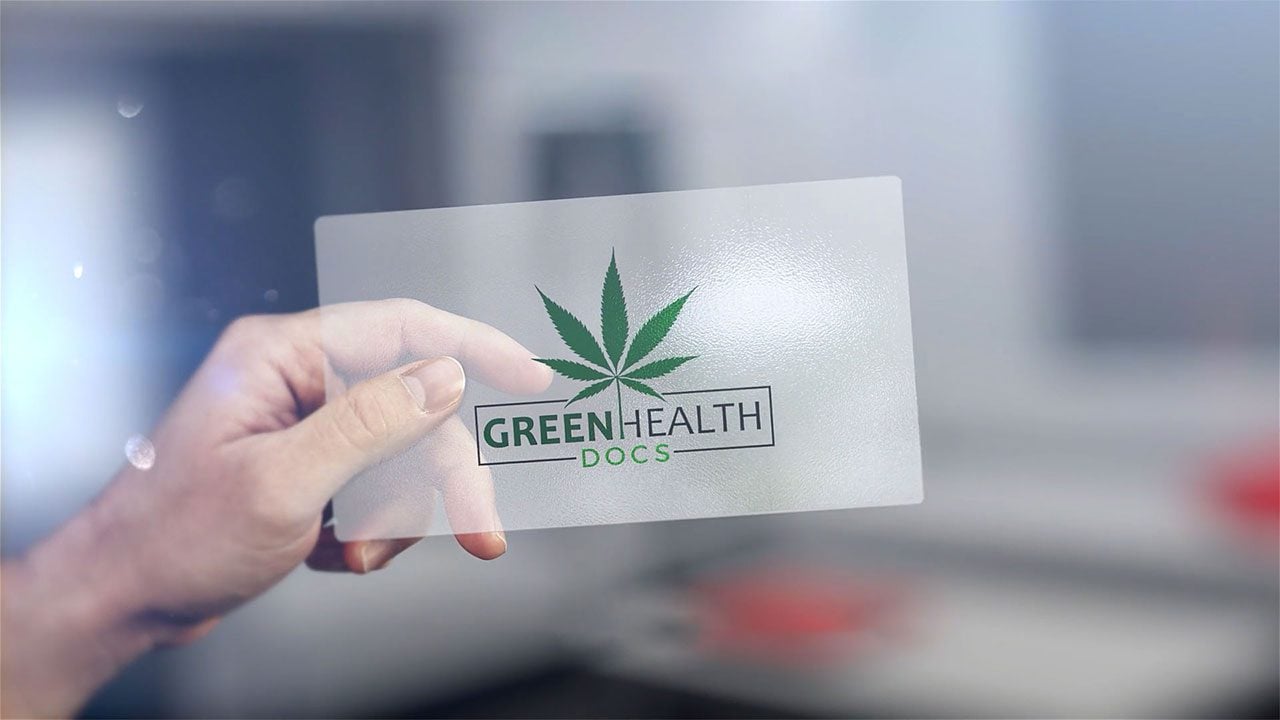 Benefits of Having a Medical Cannabis Card in Recreational States
Even if you live in a recreational-use state, there are several advantages to becoming a medical marijuana patient.




In many cases, yes. Some states are allowing telemedicine evaluations. This means that you can complete your physician's evaluation online and then apply for your medical marijuana card. The card—or at least the temporary card—is usually delivered via email, so you can complete every step of the registration process without leaving home. Telemedicine is not available in all states.
Our physicians can only certify patients who have a qualifying condition. However, if we assess you and are unable to provide you with a certification, you receive a 100% refund. There's no risk in scheduling your evaluation.
In order to qualify, you must reside in a state with a medical marijuana program and have a qualifying condition. Qualifying conditions vary by state. Common examples include AIDS/HIV, Alzheimer's, cachexia, cancer, chronic pain, glaucoma, PTSD, and seizures.
If you have a medical need for cannabis but you don't have a qualifying condition, we still recommend speaking with a physician. Many states will still allow a patient to receive medical marijuana if a physician concludes that the patient would benefit from cannabis treatment.
If a child has a qualifying condition, the parent or guardian can usually register as a caretaker and administer medical marijuana treatment. Note that some states only allow children under 18 to access medical marijuana in extreme circumstances.
Your physician's certification is good for one year in most states. You'll need to renew it before you renew your medical marijuana card.
Not in most cases. You'll use your physician's recommendation to obtain your medical marijuana card. Then you'll carry your card to gain access to dispensaries. There are exceptions, though. For example, Maryland doesn't require you to carry a medical marijuana card. You can enter MD dispensaries with just your written certification and your Patient ID Number.
No. You can only use your card in the state where you are certified. However, if you visit a state with a reciprocal medical marijuana agreement, you can register for a temporary card in that state. You may need to provide your existing medical marijuana card and physician's certification to apply for your temporary card.
Medical Cannabis Card
Frequently Asked Questions
Medical Cannabis Resources & News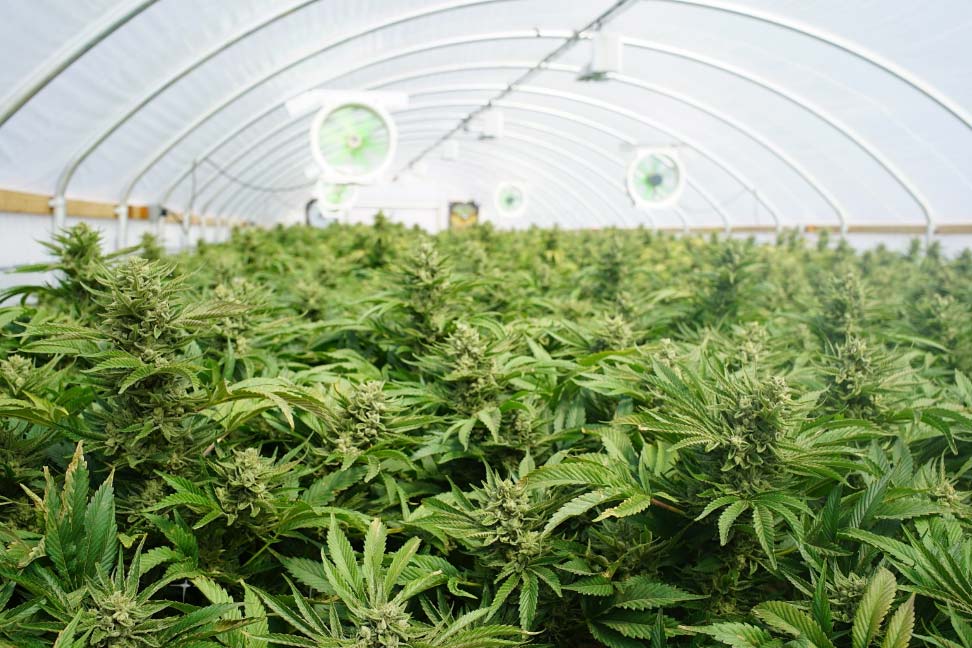 Now that medical and recreational cannabis has become legal, many states allow for home-growing your own cannabis. So taking your green thumb to the next level can be great. Growing your own cannabis can be a fun DIY project or a chance to connect with the plant before you consume it. But what do you…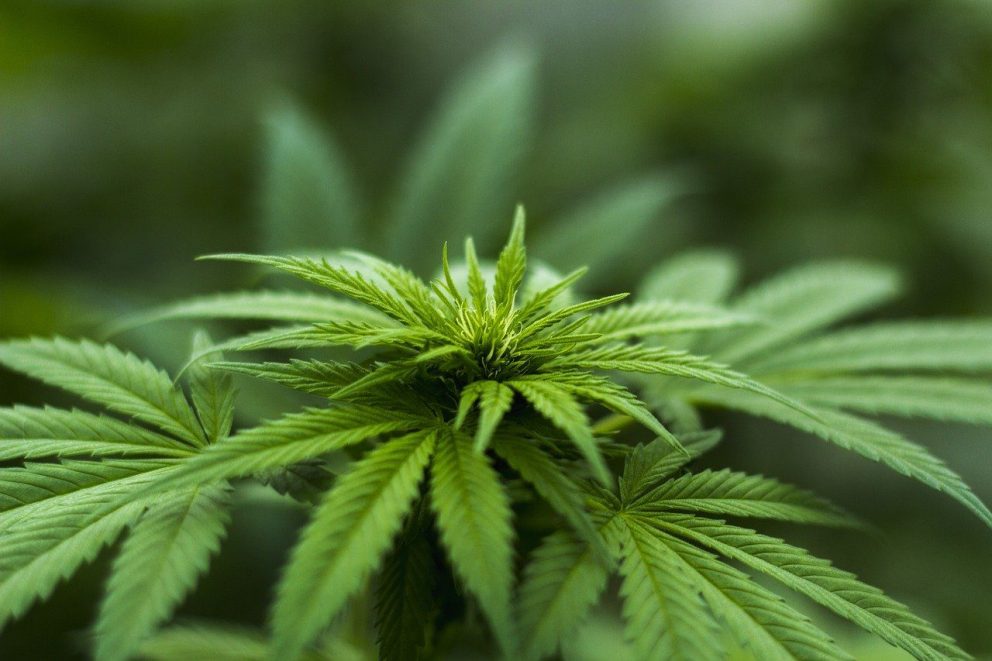 You're finally ready to try medical or recreational cannabis. You walk into a dispensary and are instantly overwhelmed. Indica vs. Sativa: what does it mean? Confronted with everything from standard flower and pre-rolled joints to shiny products ranging from cannabis-infused cocktails, gummies, vapes, and tinctures, what to choose? You can even buy live plants. Indica…
The Difference Between THC and THCa Have you ever wondered what the difference between THC and THCa is and what the percentages of "THC" and "THCa" on a marijuana label really mean? As it turns out, the proportion of these two compounds in the strain you select plays a huge role in the effects it…