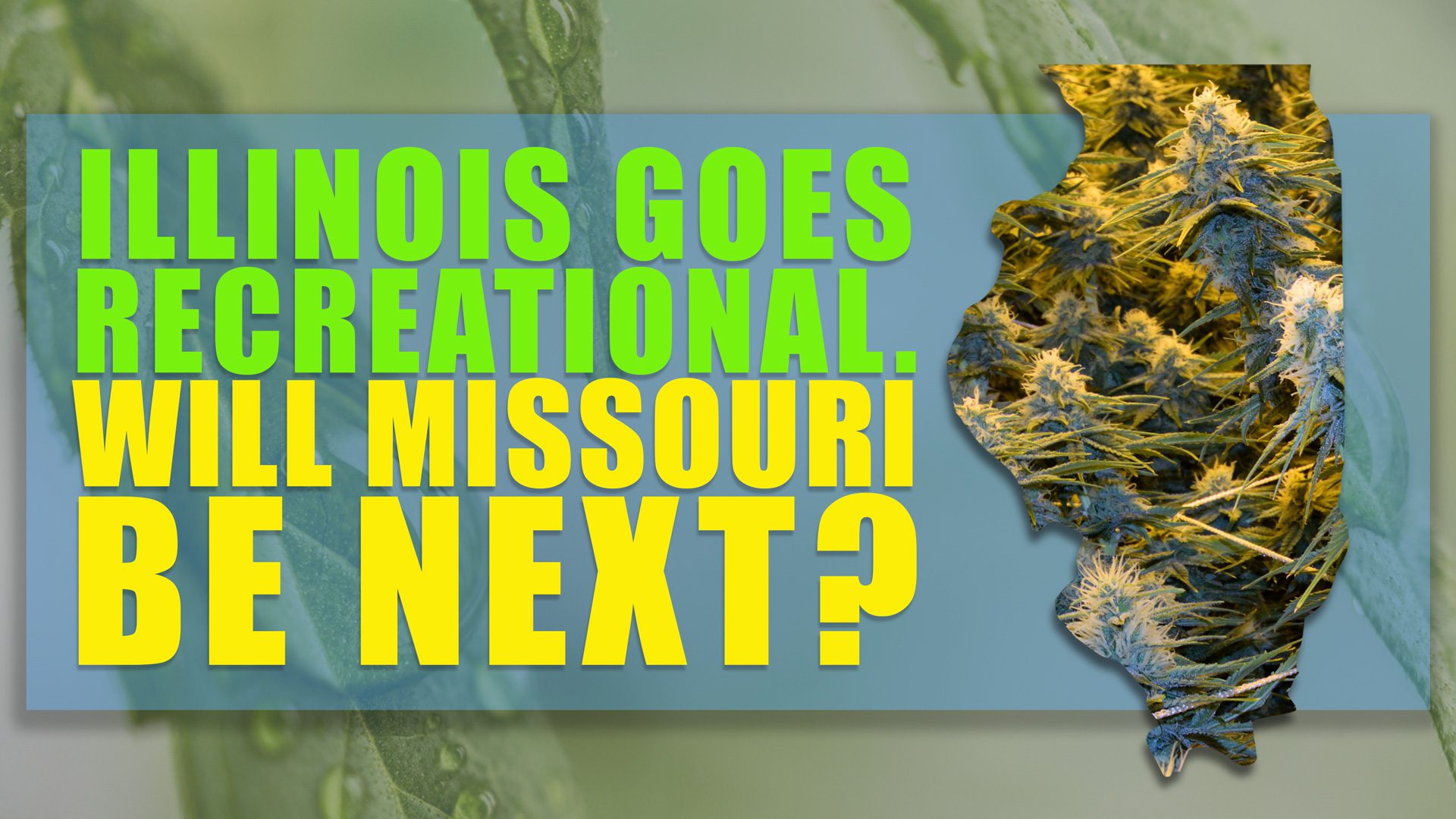 Illinois Goes Recreational! Could Missouri Be Next?
Illinois recreational marijuana is coming! The Land of Lincoln is poised to become the 11th state in the U.S. to legalize cannabis for recreational purposes. Our team at Green Health Docs dissects whether this new measure will inspire Missouri to go recreational sooner rather than later.
Illinois Recreational Marijuana Soon To Be A Reality
Illinois is about to become the very first state to legalize recreational marijuana through legislation rather than a public vote. In previous states, fully legal cannabis has been a ballot measure, voted upon by residents of the state. In this case, Illinois lawmakers headed off a public vote and opted for internal legislation. The bill has been passed through Illinois senate and house chambers, and is expected to be signed by Illinois governor, Gov. J.B. Pritzker (D).
Once this measure has been signed into law, the bill should go into effect on January 2020. This means that Illinois residents should soon be able to buy, possess, use and transport cannabis, whether you are a medical cannabis patient, or non-patient. We are not sure yet what prices will be like, but the Chicago Sun-Times has a report suggesting that recreational cannabis will be expensive.
The new law would allow residents that are 21 or older to legally possess 30 grams of cannabis, 5 grams of cannabis concentrate or 500 milligrams of THC suspended in an infused product, like an oil or cream. Non-residents can possess considerably less, with 15 grams of cannabis.
Even better, the measure is set to help expunge the criminal records of thousands of Illinois residents. This helps put a period to the costly and disastrous war on drugs that's waged on, to no avail, since the early 80s.
What Happens to Illinois Medical Marijuana Patients?
Illinois medical marijuana patients should be fine in the long run. Typically, in states with rec programs, the cost of medical cannabis is cheaper than rec cannabis. Medical cannabis is taxed differently, and is regulated with tough rules and restrictions. This ensures that patients get the finest quality marijuana on the market. Medical cannabis is free of pesticides, heavy metals and other toxic chemicals that can sometimes invade black market cannabis. Unfortunately, because there is overlap between cultivation of medical and recreational cannabis, expect supply shortages.
Every single state that has implemented a recreational marijuana program tends to deal with supply troubles for the first few months. In Colorado, for example, there were shortages for about 3-4 months following full legalization. Eventually, these shortages turn into surpluses once the initial appeal of legal weed dies down and prices/quantities stabilize.
Patients with a significant need for medical cannabis should begin preparing now! Stock up any any items you may require. Try to have about 3-4 months planned out. Expect shortages to begin in early January 2020.
How Does Illinois Recreational Cannabis Affect Missouri?
Illinois is just a hop, skip and jump across the border for many Missouri residents. This means that many medical marijuana patients, and cannabis enthusiasts alike, will hop across state lines and purchase cannabis before Missouri MMJ dispensaries open. Be mindful that crossing state lines with cannabis is a federal offense, and is punishable with prison time if you are caught. That being said, we will watch out for any news of reciprocity between states. Reciprocity would allow Missouri medical marijuana patients to buy and transport cannabis across state lines.
Thankfully, Missouri medical marijuana patients will be able to grow their own cannabis as soon as they have their card. This will likely curb a lot of patients from hopping the border. But will Illinois recreational marijuana doom Missouri's medical marijuana program? It's not likely. Medical marijuana patients may consider buying cannabis in Illinois, but many will choose to visit dispensaries closer to home. After all, Illinois is fairly far away for a bulk of the state's residents. And dispensaries in Missouri should begin opening around the same time Illinois is getting underway with their rec program.
Will Missouri Be Next to Fully Legalize Cannabis?
With yet another state going fully legal, is it only a matter of time until residents in the Show-Me State get recreational cannabis? Illinois' decision to add legal cannabis to their state's laws will certainly put pressure on Missouri lawmakers to make a shift to legal cannabis. Patients and cannabis enthusiasts will break the law and hop states in order to obtain cannabis. And black market trafficking could increase. In order to curb these issues, full legalization makes sense. That being said, Missouri state lawmakers are leaning conservative, so it may take another election to shake the roots.
It's also possible that Missourians will be able to gain enough momentum to get a ballot measure on the 2020 ballot. Such a measure would likely pass considering the popularity of Missouri's medical marijuana bill, which passed with 60% in favor. Only time will tell whether Missouri residents will see legal weed in the next 2-3 years, but keep those fingers crossed! Stranger things have certainly happened…like passing Illinois recreational cannabis using legislation.
If you would like more information about obtaining a Missouri medical marijuana card via Missouri online,or at our in-person clinics, call our support team at 1-877-242-0362. Our friendly staff can walk patients through the process of obtaining your official certification. This certificate is required in order to obtain a Missouri medical marijuana card. In the meantime, you can learn more about medical cannabis here.