Springfield Medical Marijuana Doctors
We help patients get their Missouri medical marijuana card in Springfield in-person or via telemedicine.
Springfield clinic also offers CBD products for purchase.

Join over 15,000 Missouri residents who have chosen Green Health Docs as their medical cannabis doctors.
We offer risk-free MMJ card certification. If you don't qualify, we refund 100% of your money.
Fill out the booking form below to schedule your Missouri marijuana card evaluation. If you have any questions, call 1-877-242-0362 and our support team can assist you.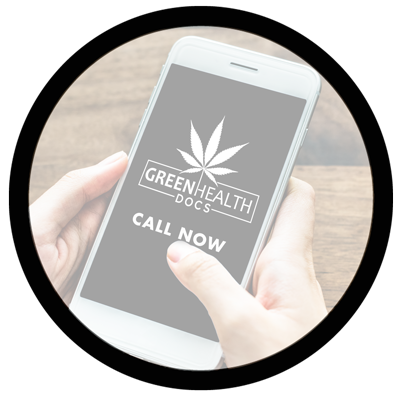 Schedule Your Online Evaluation
If you'd like to do your entire visit via video chat (telemedicine) instead of coming to our Springfield clinic, click here to schedule an online appointment!
If you are confused, you can call or text our Missouri Green Health Docs support team at 1-877-242-0362.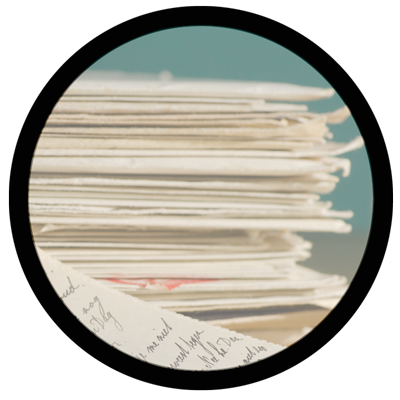 Gather Your Medical Documentation
Gather supporting medical documentation along with your Missouri ID for your appointment and send this information to our doctors. Proof includes medical records, office visit notes or a letter from your doctor.
Our support team can walk you through the process of gathering and sending these records to our clinics for in-person or phone evaluations.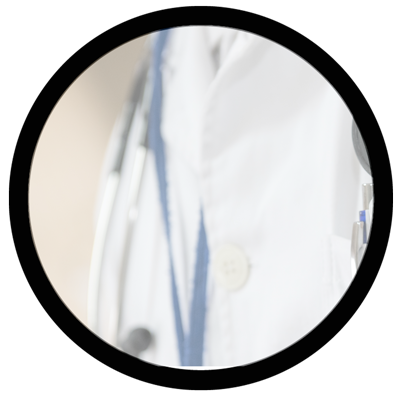 Speak With Our Doctors
Once you have your appointment set, and you have gathered your medical records, it's time to see your Green Health Doc.
If you've decided to get your card via telemedicine, just sit tight and our team will call you when at the time of your evaluation.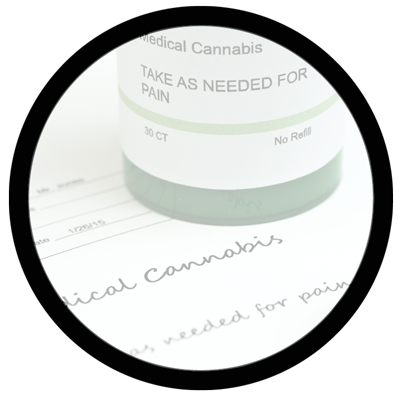 Getting Your Official Missouri Medical Marijuana Card
Once you've visited our doctors, or had your call, and you have received your certification letter, it's time to register for your official card. You can do so by following these steps. If you would like to apply for a home cultivation license, click here.
After receiving your card, you are allowed to grow, purchase, transport and use medical cannabis throughout the state of Missouri.
1. Book Now
2. Gather Records
3. Get Evaluated
4. Obtain Card
Springfield Medical Marijuana Doctors
Green Health Docs is proud to open its first Missouri medical marijuana clinic in Springfield, Missouri with the goal of helping more patients across the nation take back control of their lives and health with medical cannabis! With multiple medical marijuana certification centers in Missouri, Green Health Docs has helped thousands of patients navigate their state's cannabis programs and laws.
Springfield, MO Doctors Can Now Recommend Medical Marijuana
With medical marijuana dispensaries scheduled to open in the in early 2020, Springfield residents will soon have access to medical marijuana. In order to purchase medical cannabis at Missouri dispensaries, patients must be seen by a doctor approved by the Missouri Department of Health and Senior Services (DHSS). The DHSS governs the entire Missouri cannabis program. All of our doctors at Green Health Doc Springfield are approved by the DHSS to certify patients for the Missouri medical marijuana program.
How To Get Approved For Medical Marijuana in Springfield, MO
At Green Health Docs, we like to make things as simple and easy as possible. Getting a Missouri MMJ card is a fast and simple process with a few key points.
(1) You must be a resident of the state of Missouri. (There is no age restriction.)
(2) You must have one of the DHSS-approved conditions. These include:
– Certain debilitating and life-threatening conditions like cancer, HIV/AIDS, and any terminal illness as confirmed by a physician's diagnosis.

– Certain severe psychiatric disorders like PTSD, if diagnosed by a certified psychiatrist.

– Chronic conditions like glaucoma, epilepsy/seizures, and intractable migraines unresponsive to other treatment.

– Conditions that cause extreme pain or muscle spasms, such as multiple sclerosis, Parkinson's disease, and Tourette syndrome.
– Any chronic condition commonly treated with addictive pharmaceuticals, if a physician concludes that marijuana would provide a safer, effective alternative.
Additional qualifying conditions—subject to a physician's discretion—may include Alzheimer's, amyotrophic lateral sclerosis, autism, cachexia, Crohn's disease, hepatitis C, Huntington's, IBS, sickle cell anemia, and various neuropathies.
(3) You must see a Missouri state approved cannabis physician such as our doctors at Green Health Docs and bring proof of your medical condition.
(4) In addition to the above, prospective medical marijuana patients will also need to register with the Missouri Department of Health & Senior Services (DHSS) and then they will be able to get their Missouri medical marijuana card. We always helps our patients with this important step.
(5) Once you are registered and approved by a physician, you can legally purchase medical cannabis from any licensed dispensary in the state of Missouri.
Medical Marijuana Dispensaries In Springfield, MO
At this time, there are no active dispensaries in Missouri but dispensaries are set to open no later than January 2020. See our Missouri Dispensary Map with all of the dispensaries as they open. You will have several options to choose from in the Springfield area.
Why Choose Green Health Docs Springfield As Your Cannabis Doctor?
Green Health Docs has helped over 12,000 Maryland and Ohio residents become legal cannabis patients so we understand how this process works better than anyone. All of our Missouri doctors are passionate about their work and enjoy seeing the improvement in patients' lives thanks to medical cannabis. Additionally, our Springfield physicians will provide you with education on the benefits and side effects of medical cannabis and on the proper strains for your conditions so that you can make wise decisions at the dispensaries.
We Are Here to Help You!
With the opening of Green Health Docs Springfield office, we look forward to combating the nation's opioid epidemic and giving the residents of Springfield, MO and the surrounding areas access to this natural medication! Remember, Green Health Docs is a family of patients, doctors, and activists and we are here to help you every step of the way in obtaining your Missouri medical marijuana card. Just call us at 1-877-242-0362 and we'd be happy to answer any questions before or after your appointment.​