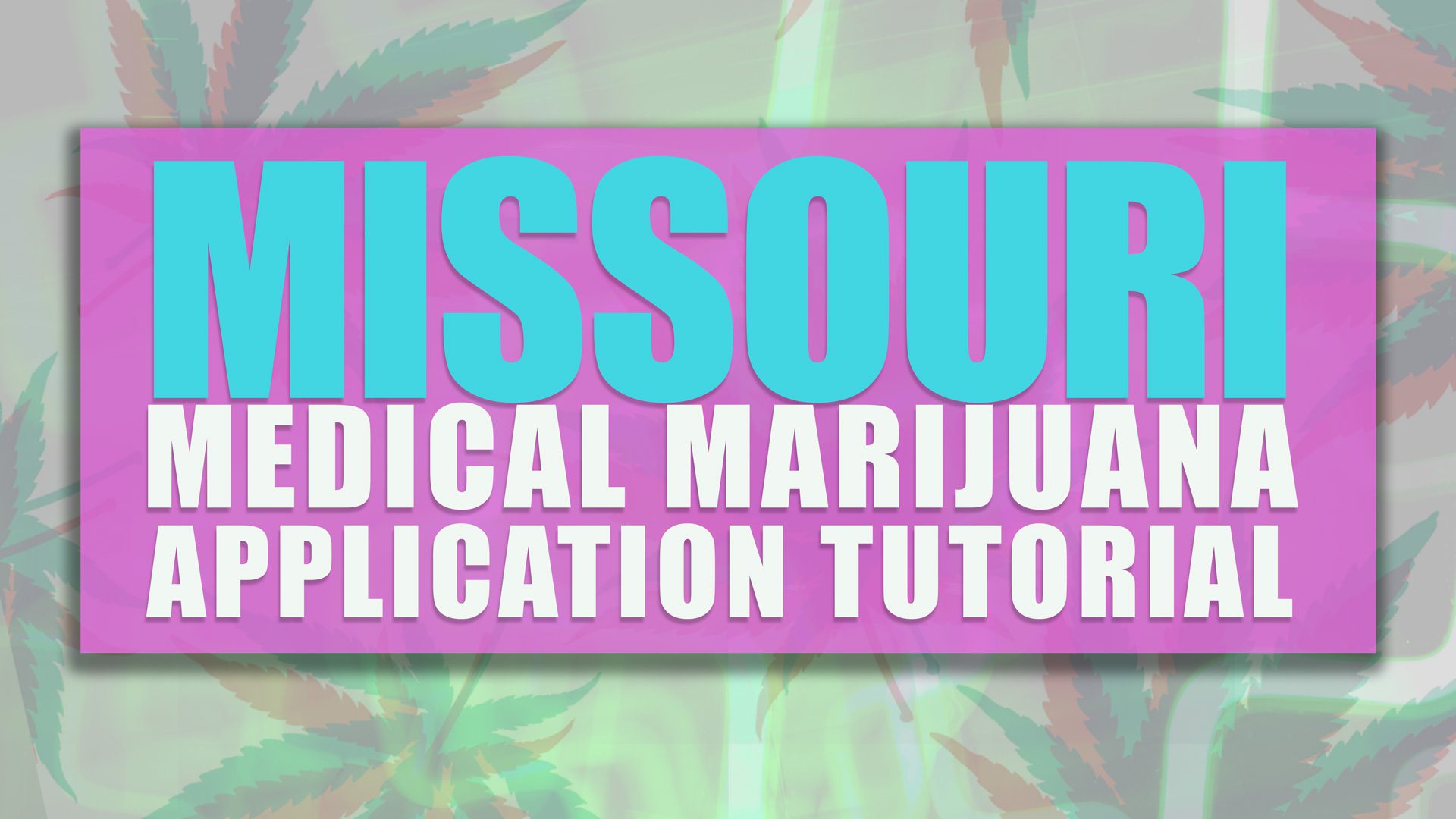 Missouri Medical Marijuana Registration Tutorial
At last, Missouri Medical Marijuana Registration begins! Missourians will be able to register their medical marijuana certifications and caregiver applications earlier than expected. The state's medical marijuana program website will begin accepting patient applications on June 28, 2019 instead of July 4, 2019. We break down what patients should expect from this process.
What Patients Should Do Now
The Green Health Docs Patient Support Team is working overtime to get everyone's certificates out as quickly as possible. If you are a patient of Green Health Docs and you have seen our Missouri physicians in St. Louis, Columbia or Kansas City, you should be receiving your medical marijuana certificate in the mail very soon (if not already). If you do not receive your certificate, you can call us at 1-877-242-0362 and our team can help you out.
A medical marijuana certificate is filled out by the recommending physician you saw at Green Health Docs. This form is required by the state in order to qualify for a medical marijuana Missouri card. Once you have your certificate, you must register with the state of Missouri within 30 days in order to obtain your MO MMJ card. If you fail to register within that 30-day window, give our offices a call.
Registration Tutorial
There are several forms that patients must fill out in order to obtain their Missouri MMJ card from the state. Below are the forms and other educational info. Simply click on each form to download them.
1. Physician Certification Form (bring this form if visiting our offices)
3. Emancipation & Caregiver Forms
4. Green Health's Previous Registration Blog
5. Missouri Home Cultivation Rules
6. Missouri 5 Questions FAQ Video
Once again, registration is up to you, the patient! You can call our offices if you have questions or concerns. You can also watch the video below to learn more about the registration process.
IMPORTANT UPDATE (7/3/19)
You can only apply TWICE for a medical marijuana card. If you are denied more than two times, you will have to wait twelve months before applying again. However, a rejection and a denial are two different things.
Applications can be rejected for a multitude of reasons. Editing the application and resubmitting will not result in a denial. Patients can visit the Missouri DHSS portal. Once signed in, select "open applications" and click 'new patient registration." Simply find your ID number and edit the application.
If you have questions, comments or concerns about this issue, or you are encountering an error applying, please direct these issues to the Missouri Department of Health & Senior Services. Their number is 1-866-219-0165 (8:30 am – 3:30 pm CST Monday-Friday).
Home cultivation application: Patients applying for home cultivation MUST provide a detailed description of their grow location. You must provide a detailed description of the lock and a note that you (and only you) have access to the grow area. Provide details about the lock, including combinations or whether the lock uses a key. Be as descriptive as possible. Not just one or two sentences. Write out as much as you can!
Make sure to mention these three things:
1. A detailed description of the cultivation area, like "unused, locked closest in patient's bedroom."
2. You must mention that the location is locked and secure
3. This area must only be accessible to either the patient or the patient caregiver.
For example, you could write the following: "I verify that the cultivation space is a locked, enclosed stationary closest in the basement of my home, at the address stated below. This area is locked, as is the closet. It is only accessible to the qualifying patient, and is not accessible to anyone besides the patient."
Why The Marijuana Registration Date Was Moved
Our team has seen registry openings in other states, including Ohio and Maryland. There are bound to be minor hiccups on the day of the registration's launch. Server issues, crashes and long loading times are most likely. Because of this, we worried the original July 4 registration launch date never made much sense. Obviously, it's Independence Day – a national holiday. Any server issues the state might have seen that day from registration opening would not be able to be addressed because of the holiday.
It's also worth noting that many patients are older or suffering from serious medical ailments. Some of these patients don't understand computers as easily as others and will require assistance with registration. Any website issues or hiccups with registration will only serve to cause confusion, panic or frustration in patients.
By moving the registration date up one week to June 28, 2019, the state of Missouri has a good opportunity to work out all the kinks of registering patients through an online portal, and prevent any potential delays. And patients have time to prepare themselves as well.
Learning More About Medical Cannabis
Still not sure that medical marijuana is right for you? We have written up several handy resources to help guide potential patients though the process of obtaining a medical marijuana card, as well as how to use medical cannabis once you have your card. Read about cannabis and cannabis studies, or you can watch our marijuana educational videos. We also break down the most common qualifying medical conditions, including pain and PTSD.
Find out more about how to get your Missouri medical marijuana card, which walks patients through the complete process. If you're still not sure if medical cannabis is right for you, feel free to give us a call at 1-877-242-0362 and our awesome support team can help you with any details or questions. As always, watch this space for more updates about Missouri MMJ as the Missouri marijuana registration process begins. Also watch out for updates about medical cannabis dispensaries opening soon in the Show Me State!