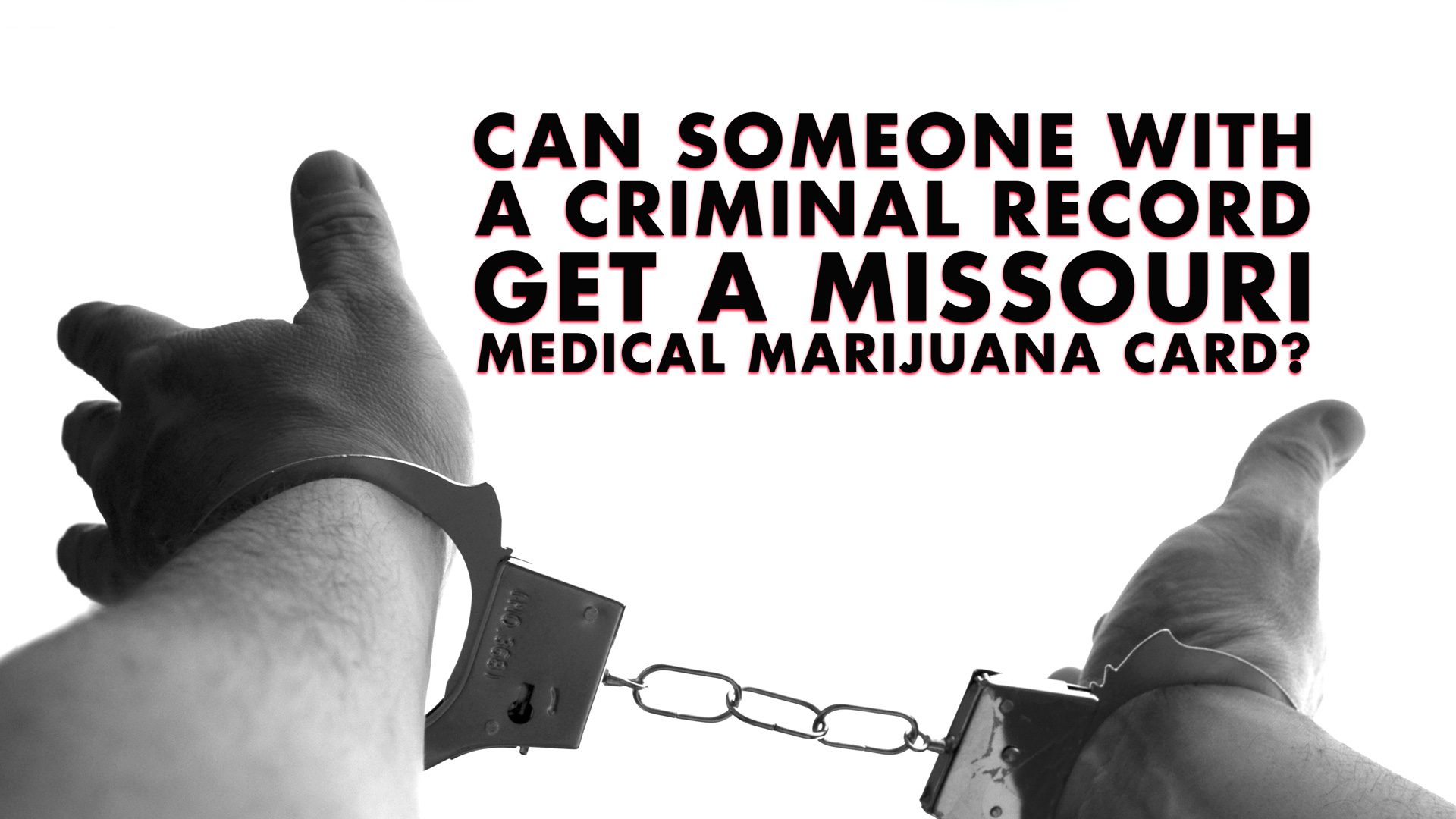 Can Someone With A Criminal Record Get a Missouri Medical Marijuana Card?
Not every medical marijuana patient has a spotless criminal record. Mistakes happen. People do foolish things. They get caught. They serve time. It's a part of life. But not every state allows those with previous criminal convictions to get a medical marijuana card. 
The Green Health Docs Advocacy Team takes a look at whether Missouri will allow those with a previous criminal record to get a Missouri medical marijuana card. And even better, can those patients grow cannabis, too?
Criminality of Cannabis in Missouri
According to FindLaw, Missouri has some of the toughest marijuana laws in the nation. Despite this, the state passed a medical marijuana amendment in 2018 which legalized medical marijuana and medical cannabis home cultivation to authorized patients.
However, getting caught with cannabis without this medical card can still lead to serious penalties, charges or fines. For example, if a person is caught selling less than 5g of cannabis in Missouri, they could serve up to 7 years, as well as a $5000 fine. Between 5g and 30kg and you're looking at 5-15 years, plus a $20000 fine. 
Even possession of less than 10g can result in a one-year prison sentence for repeat offenders. Frankly, it's almost an understatement when we say that Missouri has some of the toughest laws on the book for cannabis! 
However, as political winds shift, and more politicians become open to cannabis, there does seem to be some relief. In fact, Missouri Lawyers are reporting that Crossroads Correctional Center in northwest Missouri is slated to close because there aren't enough prisoners. The center is crediting recent changes to marijuana laws as the reason for the closing — perhaps the only time in history where a closing isn't particularly sad.
Criminal Record & Missouri Medical Marijuana
Thankfully, patients with criminal records are not barred from obtaining a medical marijuana card. This means that patients with criminal records can see licensed medical marijuana doctors if they have a qualifying condition. 
According to the Missouri Department of Health & Senior Services, "Previous convictions do not disqualify an individual from obtaining an identification card. However, a qualifying patient's identification may be revoked for certain criminal conduct that occurs after the card is issued. See 19 CSR 30-95.030(3)(B) for more information." 
You can view the complete 19 CSR 30 document of rules and regulations by clicking here. This document walks you through the minutiae of Missouri's cannabis law.
Can A Patient With A Criminal Record Also Grow Cannabis At Home?
Patients with a criminal record may also be able to obtain a medical cannabis home cultivation license. This requires special authorization, which can be completed at the time of a patient's state medical marijuana card application. For a look at the full registration process, be sure to read our previous Missouri medical marijuana registration tutorial. 
It's possible that cannabis home cultivation will be denied based on the type of prior convictions, but the law does not state any sort of regulations about home cultivation. So long as the medical marijuana patient is abiding by the regulations of the program, the laws of the state, and the stipulations of their parole/sentence, they should be granted authorization to grow cannabis at home.
If you're not able to obtain your home cultivation license because of a previous criminal conviction in Missouri, please let us know in the comments below. That way we can update this article with new info. Until that time, it appears as though those with a past criminal convictions may be able to obtain authorization.
Getting Legal in Missouri
If you qualify for Missouri medical marijuana, our physicians can certify you for medical marijuana. This certificate is then submitted along with your application to obtain your official medical marijuana card from the state. Applicants can also apply for their home cultivation license at the same time. 
If you still have questions about medical marijuana, or you're still not sure your criminal record would disqualify you, please give us a call at 1-877-242-0362. Our friendly call support team can answer your questions and help set you up with an appointment in a city near you. Green Health Docs has medical marijuana doctors offices in Columbia, Kansas City, St. Louis and Springfield (coming soon). We also offer Missouri online evaluations  so call us and get legal today.