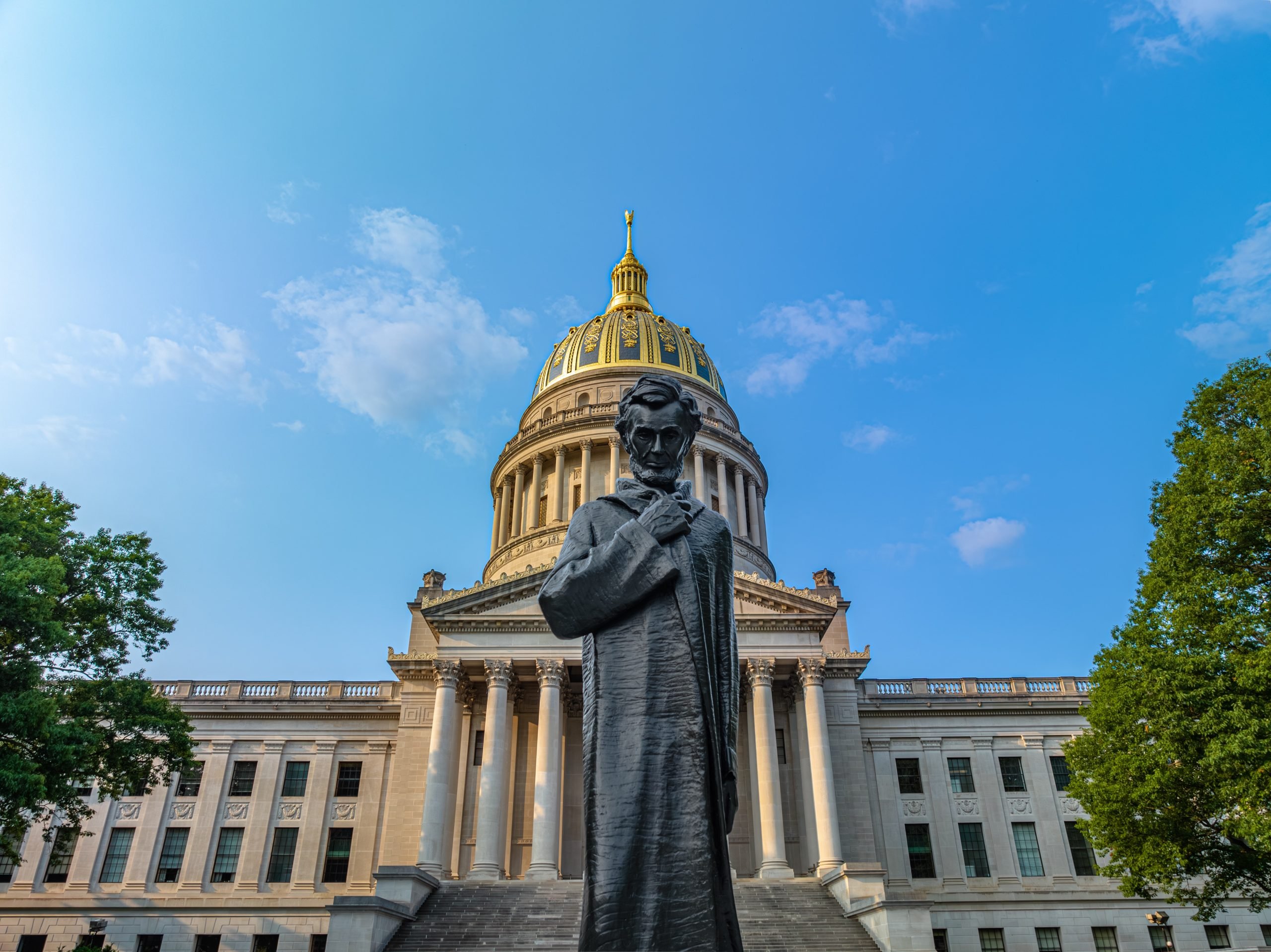 Is Weed Legal in West Virginia? WV Weed Laws & West Virginia Marijuana Legalization Efforts in 2023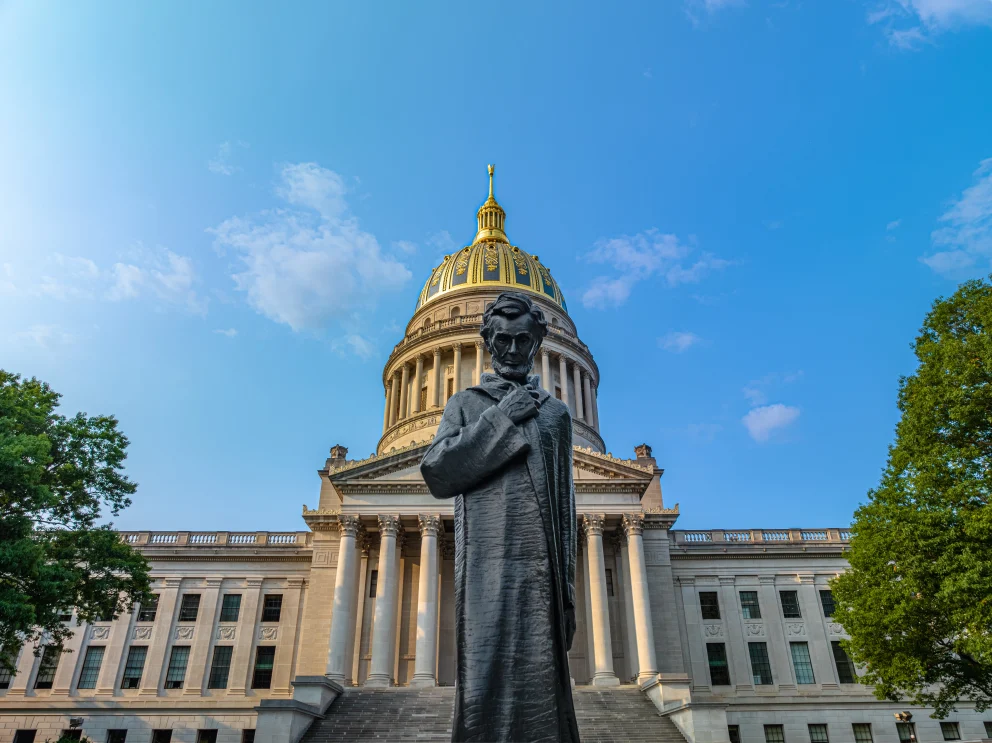 Photo by – Ryan
Attitudes have quickly shifted in our society about the value of cannabis. Not only are the compounds in cannabis highly beneficial to the human body, there is money to be made in the marijuana market. However, the legalization of cannabis, or any controlled substance, requires a significant amount of changes. Not to mention with the amount of money that can be made, responsible decisions must be made before introducing a booming market to your state.
To the average person this can be a bit confusing. What exactly does this mean for people in the Mountain State? What are West Virginia's weed laws? Is weed legal in West Virginia? Will recreational weed become legal in West Virginia? How do you get your medical marijuana card in West Virginia?
This post will answer some of the key questions about marijuana laws in West Virginia to help you understand how to easily and legally obtain cannabis. So how do cannabis laws work in WV?
How Do Cannabis Laws Work?
Not everyone is an expert about the law so weed law can be a bit intimidating. While cannabis remains federally illegal, many states are legalizing it in various ways. It is not as simple as changing cannabis from illegal to legal. There are certain changes that must be made to the infrastructure and some legal bureaucracy that must be sorted before residents can purchase cannabis legally.
Currently, with regard to cannabis law there are three different statuses for cannabis legalization: medical marijuana, recreational cannabis, or being decriminalized.
The simplest legal change is decriminalization. While not exactly legalized, this legally changes possession of cannabis as a crime. As a controlled substance, possession of marijuana can still carry some heavy charges in some states. West Virginia is one of the few states that still carries jail time for possession.
Decriminalization is not the same as making weed legal, instead, it downgrades the crime of possession from a felony to a lesser charge. In some cases, violators may only face a ticket or a small fine.
The major push for decriminalization is that marijuana possession is not always fairly prosecuted. Some people can be incarcerated while others only get off with a warning. Nationally, Black people are 3.64 times more likely to be arrested than white people. Not to mention, cannabis is legal in many states so having someone serve jail time in one state vs. another can seem a bit extreme.
Professor Biden signed an executive order federally pardoning anyone federally charged with possession of cannabis. While some states may not change their weed laws, some cities have decided to decriminalize cannabis within their city limits.
The second form of legalization is legalizing cannabis for medical use. This requires a more robust set of regulations to both manage the prescription, distribution, and management of a whole new industry.
State governments often decide which agency will manage the program, what health conditions qualify for a cannabis prescription and in some cases, even how patients are allowed to consume it. For example, Pennsylvania has kept edibles and smoking weed illegal.
Sometimes the first step of cannabis legalization is legalizing low-THC cannabis products for medical patients. Florida began with a low-dose THC program which led to the legalization of full-strength cannabis for medical patients. Successful medical marijuana programs can lead to the third and final form of legalization: recreational cannabis.
When marijuana is legalized for recreational use, it converts the legal status of cannabis from a controlled substance to a regulated product like alcohol or cigarettes. People must be of age and provide identification to purchase cannabis. Meanwhile, dispensaries are open to the public at large. There can be legal limits for who can grow and sell cannabis.
Understanding cannabis law can not only help you stay on the right side of the law, it can also help you support vital legislation regarding cannabis in your state. Unclear language, problematic policies, or a lack of legislative support can be why legalization attempts can fail. By understanding cannabis law, you can better support the legal status you want for cannabis in your area.
Apply for a Medical Marijuana Card Online Today
Join over 100,000 patients who have chosen Green Health Docs as their medical cannabis doctors. We have a 99% approval rate and offer a 100% money back guarantee!
Is Weed Legal In West Virginia?
Currently, cannabis is only legal for approved cardholding medical patients. Not only is recreational cannabis not legal, West Virginia does still have strict punishments for possession of cannabis with mandatory jail time. Meanwhile, neighboring state Maryland began recreational sales on July 1, 2023.
Is Weed Decriminalized in West Virginia?
Weed is not currently decriminalized in West Virginia. It actually carries one of the stronger penalties in the nation for cannabis possession. West Virginia is one of the 19 states who still haven't lessened their penalties for marijuana based crimes. A first offense possession charge of any amount of cannabis carries a mandatory incarceration.
The slightest amount of cannabis can require a minimum of 90 days in prison. There is the potential for probation for up to 15 grams. However, according to the ACLU, West Virginia ranks fourth in the nation for the highest racial disparity of arrests of people of color. Black West Virginians are 7.3 times more likely to be arrested for cannabis possession than white residents.
In 2020, the city of Morgantown partially decriminalized with a city ordinance that made possession of up to 15 grams a misdemeanor that carries a $15 fine.
Weed Laws In West Virginia
West Virginia marijuana laws are some of the strictest in the nation. Marijuana is still considered a controlled substance. Possession of any amount is a misdemeanor but carries a 90 day – 6 month incarceration time and a maximum fine of $1,000.
In 2015, Senate Bill 546 and House Bill 2809 attempted to create a compassionate medical use program for cannabis. While comprehensive, they did not make the cut to be passed by the government.
In 2017, Senate Bill 386 was signed into law by Governor Jim Justice. The Medical Cannabis Act legalized medical cannabis for what is dubbed "serious medical conditions" and also limited the forms of legal cannabis i.e. pill, oil, topical forms.
Chapter 16A of the West Virginia Code became the West Virginia Medical Cannabis Act. As West Virginia expanded their Office of Medical Cannabis and their medical marijuana program additional amendments were added to the law.
64-109​ ​ expanded the general provisions of the Medical Cannabis Program. 64-11​0 clarified the law governing growers and cannabis processing. 64-111 established laws governing laboratories testing cannabis products. Dispensaries were outlined in 64-112​ and 64-1​13​ established the processes for a safe harbor letter and reciprocity agreements for terminally ill cancer patients.
Is Medical Weed Legal In West Virginia?
Weed was legalized for medical use and it was signed into law in 2017. It did not go into effect in July 2018 but official medical marijuana cards were not issued until July 1, 2019. Cannabis is legal for patients who qualify with what West Virginia considers a "serious medical condition." Patients must receive not just a medical marijuana recommendation but also an official state issued medical marijuana card.
This post will include information about how to obtain a medical marijuana card.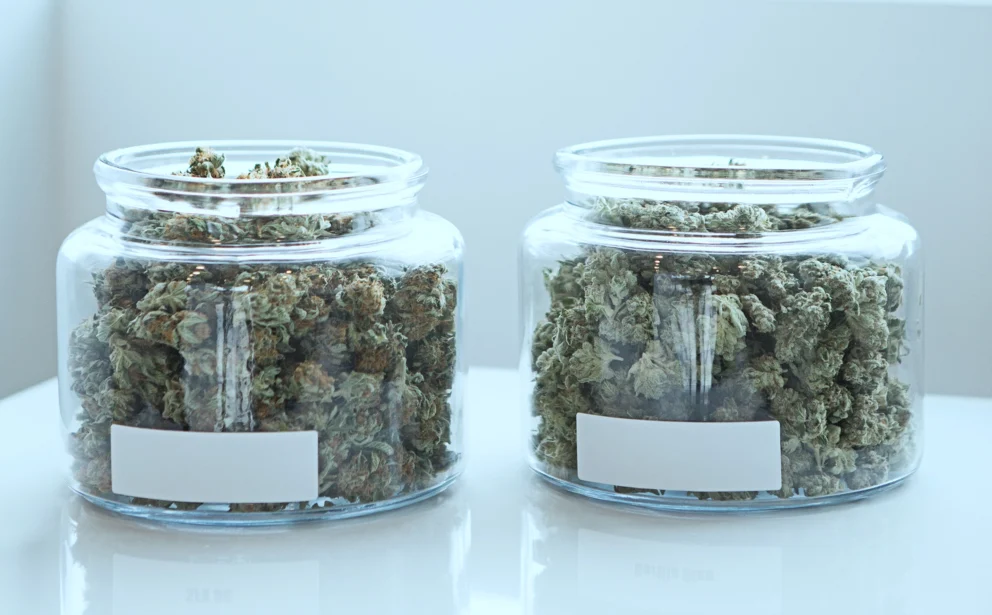 Photo by Budding
How To Get A Medical Marijuana Card In West Virginia
In order to obtain a medical marijuana card you do need to follow the formal process to obtain a card from the state.
You must have a qualified medical condition
Locate a state approved physician and schedule an appointment. Telehealth appointments are available.
When approved you'll receive a Patient certification which you will use to apply for your medical cannabis card through the state's registration portal.
Complete your application and submit your payment of $50. Financial hardship waivers are available.
For help simplifying the process contact Green Health Docs here.
What Medical Conditions Are Approved for Medical Cannabis In West Virginia?
The law dictates that you can obtain a medical marijuana card if you have a "serious medical condition" that's approved by the state. The official list of medical conditions are:
Cancer
Hiv/Aids
Amyotrophic Lateral Sclerosis
Parkinson's Disease
Multiple Sclerosis
Damage To The Nervous Tissue Of The Spinal Cord With Objective Neurological Indication Of Intractable Spasticity.
Epilepsy
Neuropathies
Huntington's Disease
Crohn's Disease
Post-Traumatic Stress Disorder
Intractable Seizures
Sickle Cell Anemia
Severe Chronic Or Intractable Pain Of Neuropathic Origin Or Severe Chronic Or Intractable Pain
Terminal Illness With A A Life Expectancy Of Approximately One Year Or Less
What Forms of Cannabis Are Currently Legal in West Virginia?
Currently, there are limitations on the types of cannabis products that are available in West Virginia. The current forms of cannabis available to qualified patients include:
Pills
Oil
Topical forms, including gels, cream or ointments
A form that is medically appropriate for vaporization or nebulization, excluding dry
leaf or plant form unless dry leaf or plants forms become acceptable under rules adopted by the Bureau for Public Health
Is Recreational Weed Legal In West Virginia?
Recreational cannabis is not legal in West Virginia. Given there have not been many changes to the laws with regards to decriminalization, attitudes may not have shifted enough to fully legalize cannabis recreationally. However, in 2023, West Virginia's neighbor state Maryland legalized recreational cannabis. Time will tell if the laws change any time soon.
When Is Weed Going To Be Legal In West Virginia?
There is no clear timeline for the recreational legalization in West Virginia. House Bill 2091 was introduced in 2023 which would legalize recreational cannabis. There is still time to contact your representatives and local government to show your support.
If you'd like to support legal policies you can help contribute to efforts to decriminalize or legalize cannabis.
Final Thoughts
Cannabis laws can be strict especially in states like West Virginia. In order to legally obtain and use cannabis, you must be a medical card holder. It's advisable to follow all the steps to legally obtain your medical marijuana card.
Getting your medical marijuana card can be seamless. With help from Green Health Docs, you can easily obtain a medical marijuana card.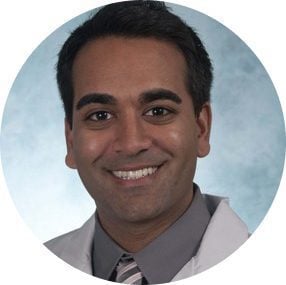 This article has been reviewed by Dr. Anand Dugar, an anesthesiologist, pain medicine physician and the founder of Green Health Docs. Graduating from medical school in 2004 and residency in 2008, Dr. Dugar has been a licensed physician for almost 20 years and has been leading the push for medical cannabis nationwide.