Dr. Anand Dugar is best described as a physician turned medical entrepreneur. After graduating high school at the age of 16, Dr. Dugar enrolled in the 6 year combined BS/MD program at Pennsylvania State University and Thomas Jefferson Medical College. By the age of 23, Dr. Dugar had graduated and started his anesthesiology residency at The University of Pittsburgh Medical Center, becoming an attending anesthesiologist at 27.
After 3 years of working as an attending anesthesiologist at Southern Maryland Hospital Center (just outside of Washington DC), Dr. Dugar decided to retrain in a second residency in ENT (Ear, Nose, and Throat Surgery) at The University of North Carolina at Chapel Hill.
It was after 4 years in residency that Dr. Dugar realized that active medical practice was no longer his passion and he decided to pursue his entrepreneurial endeavors. In February 2017, Dr. Dugar started Green Health Docs to help patients in Maryland easily obtain access to medical cannabis for medical conditions such as chronic pain and mental health disorders. With the success of his first location in Frederick, MD, Green Health Docs has expanded to 16 in-person locations in 4 states over the last 5 years. In addition, Green Health Docs now also provides telemedicine evaluations in 30 states nationwide.
During the COVID pandemic, Green Health Docs grew tremendously and as of January 2022, we are now seeing over 5,000 patients per MONTH!
Dr. Dugar is a member of several prestigious mastermind groups and continues to improve himself both mentally, physically, financially and spiritually every day. Learn more at the links below.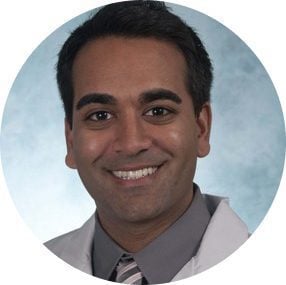 Education, Licenses & Certifications
University of North Carolina Hospitals


Residency, Otolaryngology - Head and Neck Surgery, 2011 - 2015

UPMC Medical Education


Residency, Anesthesiology, 2005 - 2008

Pennsylvania Hospital (UPHS)


Internship, Internal Medicine, 2004 - 2005

Sidney Kimmel Medical College at Thomas Jefferson University


Class of 2004
Founder


Green Health Docs, 2017 - Present

Medical Doctor


University of North Carolina at Chapel Hill, 2011 - 2015

Anesthesiologist


MedStar Southern Maryland Hospital Center, 2008 - 2011