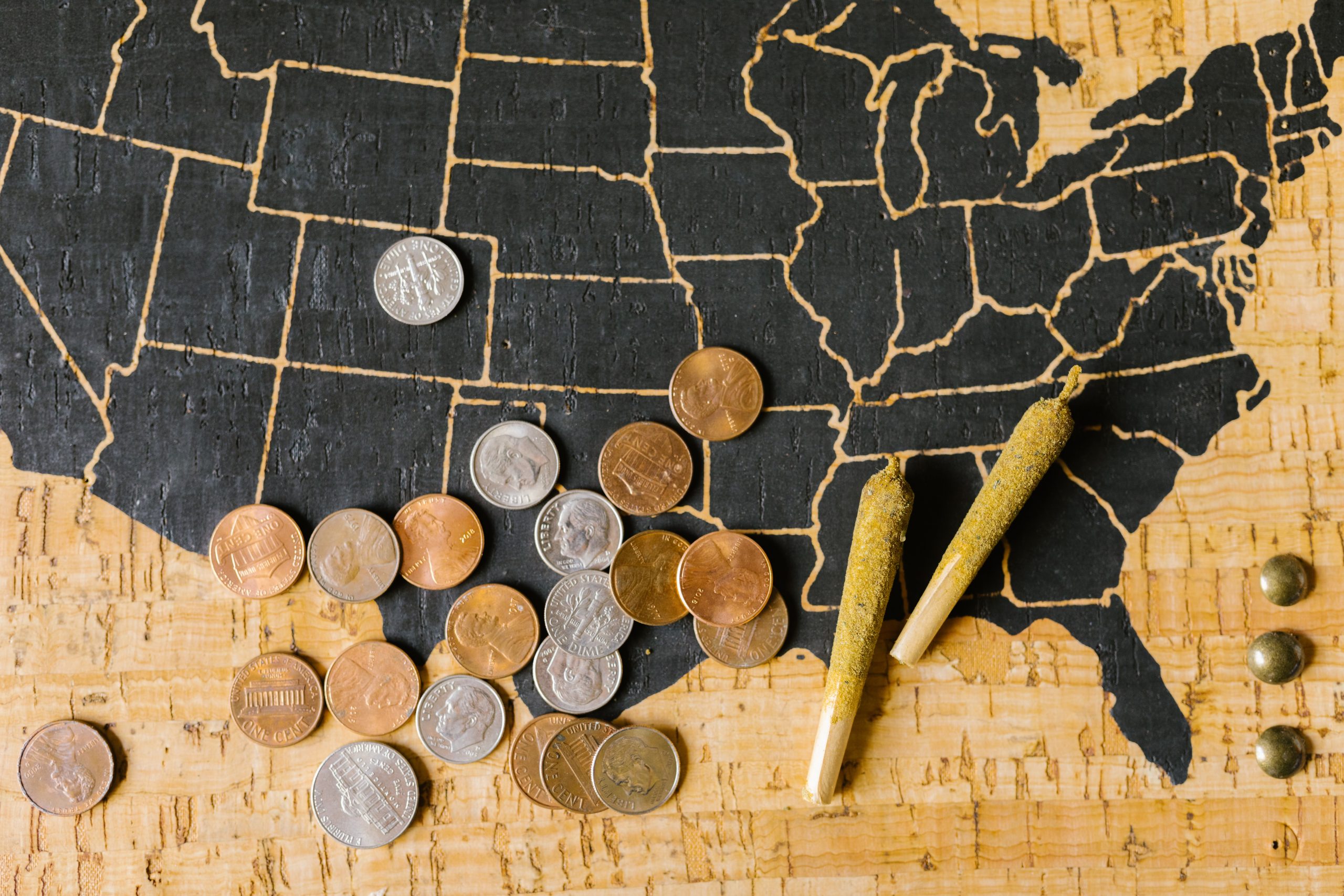 Is Weed Legal in Mississippi? MS Weed Laws & Mississippi Marijuana Legalization Efforts in 2023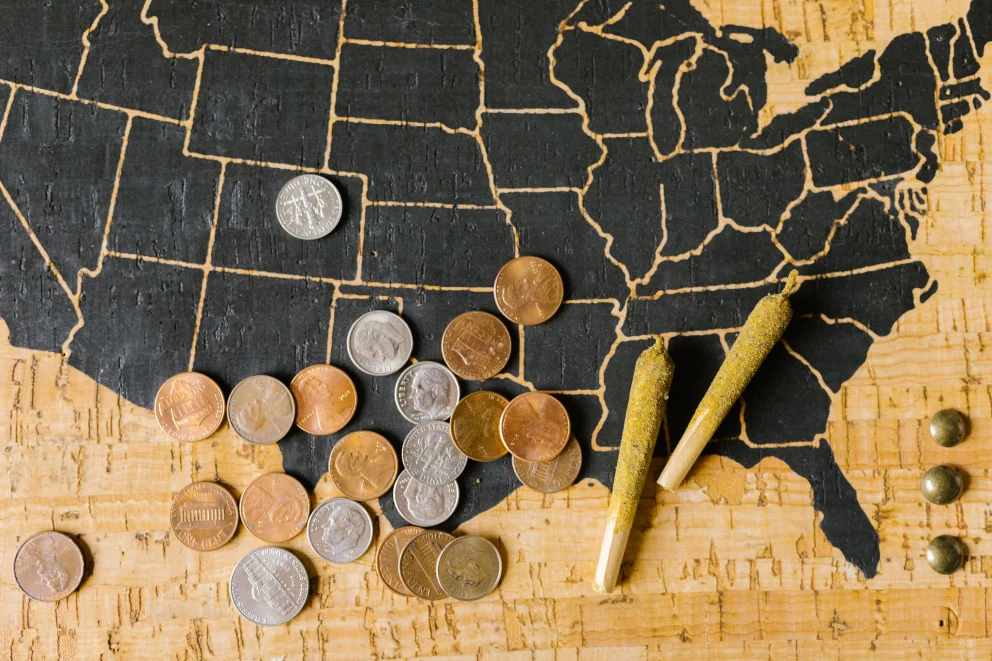 Photo by RDNE Stock project
Is Marijuana Legal in Mississippi?
In short, the answer is no, recreational weed is not legal in Mississippi, but some forms of medicinal marijuana are legal and available for purchase at medical marijuana dispensaries. In order to access a medical marijuana dispensary, you must first have a medical marijuana card. Click here to apply for yours now!
Mississippi Marijuana Legislation
Cannabis legalization might feel inevitable, after all, states all over the US are quickly shifting their attitudes about marijuana. For now, it still remains federally illegal, but states ultimately get to decide marijuana's legal status for themselves. States are building out their own systems to embrace cannabis and allow for medical or recreational cannabis.
Has Mississippi legalized weed? This post will give you a rundown of weed laws in Mississippi so you can know your rights and, when applicable, legally find cannabis.
There are a few different steps in between illegal cannabis and it being available statewide for residents. States are taking the time to vote, build legal and operational frameworks to accommodate a whole new industry. After all, if weed was legalized in one day how would you manage the changes to state law?
To the average American, cannabis can seem as simple as legal vs. illegal. However, laws must be rewritten, voted on, and implemented to make it all work. Not to mention a misstep can lead to improper regulation.
This post will cover the full scope of cannabis law as it stands in Mississippi, how the laws work and how you can easily sign up for medical marijuana. Not to mention, a brief rundown of the legalization efforts in Mississippi.
Apply for a Medical Marijuana Card Online Today
Join over 100,000 patients who have chosen Green Health Docs as their medical cannabis doctors. We have a 99% approval rate and offer a 100% money back guarantee!
How Do Cannabis Laws Work?
Cannabis law is not quite as simple as one law making cannabis legal. The law is a bit more nuanced and before marijuana of any kind can be legally available, laws must be established, changed, and often an infrastructure must be established for the new industry.
States must decide if they want to tax their new marijuana market, what health conditions qualify for medical marijuana, and how they want to regulate recreational cannabis. It can take years to establish a sustainable system that allows a state to open up its government to legalized cannabis.
States operate differently, and some start with baby steps like first legalizing CBD or low-THC oil. Others will pass medical marijuana legislation with heavy restrictions such as keeping smoking weed and edibles illegal.
Generally, there are three statuses for weed legalization on the state level: medical marijuana, recreational cannabis, and decriminalization.
When states legalize medical marijuana, they allow patients who fit certain criteria legal access to cannabis. States decide the medical conditions that are approved for a medical prescription, how medical cannabis can be distributed and obtained i.e. who can open a dispensary, and what doctors must do to be able to prescribe cannabis.
States also often establish a registry of patients. They also regulate which doctors can provide prescriptions and who can run a dispensary and sometimes even the location of that dispensary.
What can delay the legalization process is the need for regulations and systems to accommodate medical marijuana before it can be available to residents.
For example, some states have legal language that prohibits cannabis and other laws that simply make medical marijuana legal. The lack of legal connective tissue can create a gray area that can lead to larger issues in the future. With law, an issue may not appear until it's too late which is why some states are still hesitant to simply legalize cannabis.
The second form of legalization allows for recreational cannabis. This essentially fully legalizes cannabis use. This converts cannabis from a controlled substance to the status of alcohol or cigarettes. New laws cover the use, missues, production and distribution of these products.
When recreational cannabis is legalized, people will no longer get arrested for possession or buying cannabis. This is essentially the final stage of legalization and makes marijuana readily available.
Decriminalization can sound like legalization to people who don't speak legalese. The main difference is decriminalization is a push to downgrade cannabis use and possession from a felony to a minor offense. As a controlled substance, possession can come with a hefty sentence.
Decriminalization is important. Rather than having an ounce of weed and ending up with jail time you can end up with only a small fine or even just a ticket. Decriminalization is more readily accessible to states as it only involves rewriting laws regarding the possession of cannabis. That's way simpler than writing laws to establish an entire cannabis industry.
Some states, or even cities, have chosen to decriminalize cannabis while not quite legalizing it. The major push for decriminalization is the fact that many people have served jail time for marijuana charges while it's now legal in certain states. Also, marijuana arrests can also be unfairly prosecuted or racially motivated.
In October 2022, President Joe Biden made a statement on marijuana reform. He pardoned those federally charged with marijuana-based crimes, encouraged states to do the same, and mentioned taking steps to revisit marijuana's legal status.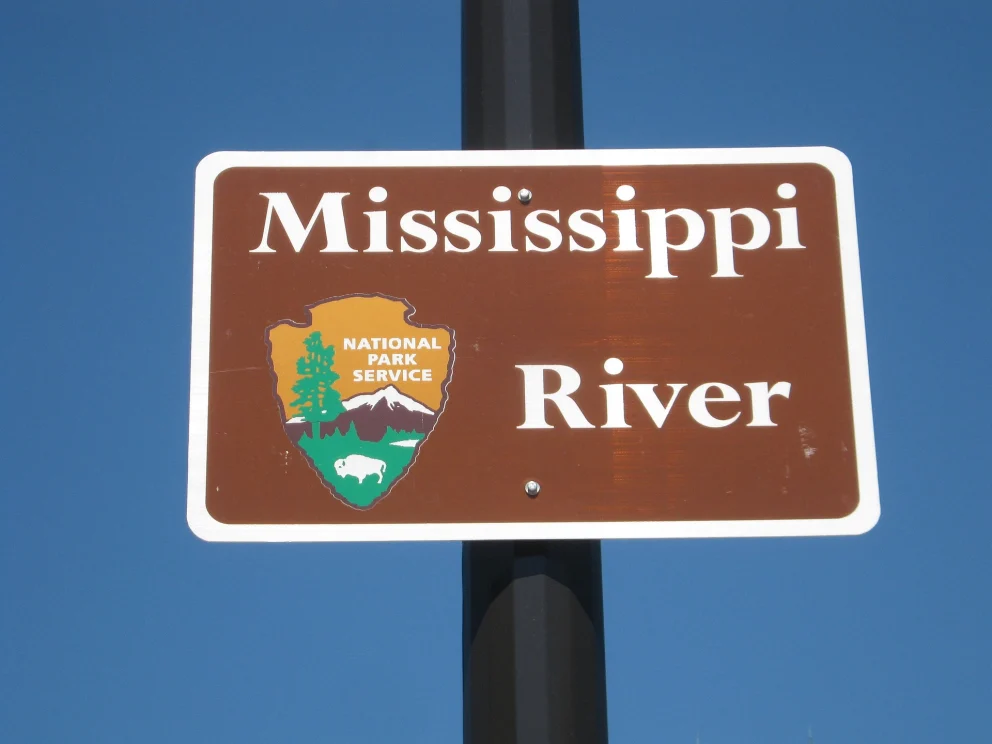 Photo by Marchnileo
Mississippi Marijuana Laws
Mississippi marijuana law is unique, Mississippi was an early adopter of decriminalization. This may be because it was home to the National Institute on Drug Abuse's only facility where cannabis was grown by the federal government.
As far back as 1979, cannabis possession in small amounts was penalized with only a small fee. Anyone in possession of less than 30 grams (1.1 oz) of marijuana simply had to pay a $250 fine. While jail time was possible, first time offenders often did not face jail time.
Granted this was at the discretion of the arresting officer. While probation was often preferred to jail time, any marijuana conviction would result in a 6 month suspension of your driver's license. Possession of drug paraphernalia i.e. tools for smoking weed was also against the law. Oftentimes, the lesser sentence was chosen.
In 2014, Mississippi legislators passed House Bill 1231 a.k.a. Harper Grace's Act which legalized CBD products. This was a movement towards legalizing medical marijuana and often how many states begin their transition into legalized cannabis.
In 2020, Initiative 65 was passed to legalize medical marijuana for qualified patients. The Mississippi Supreme Court ended up overturning Initiative 65 in 2021. The issue with cannabis law is often if its phrased incorrectly or introduces any problematic legal language it will often get cut off at the pass.
Mississippi Medical Marijuanas Bill
During the February 2, 2022 Regular Session of the Mississippi Legislature, Bill 2095 a.k.a. The Mississippi Medical Cannabis Act passed and Governor Tate Reeves signed it into law. This act officially legalized medical marijuana in Mississippi.
As of January 2023, more than 1,700 patients are enrolled in Mississippi's medical marijuana program. Registration is a key part of the enrollment process and can showcase the potential for legalized cannabis in a given area.
Mississippi's approach to medical marijuana is unique and understanding it can ensure that you can get the most from your experience.
Medical Marijuana In Mississippi
Each state's approach to managing medical marijuana is different. Most require that you register with the government in some capacity. In MS, you register with the Mississippi Medical Cannabis Program (MMCP) which is managed by the Mississippi Department of Health.
The Mississippi State Department of Health will oversee the licensing, regulating and enforcement of laws relating to:
Patient's cards
Medical Practitioners
Cannabis Cultivation Facilities
Cannabis Processing Facilities
Cannabis Testing Facilities
Cannabis Waste Disposal Entities
Cannabis Transportation Entities
Patients need to register with the MMCP, visit an approved doctor who will confirm they have a qualifying condition approved for medical marijuana and register for their card. There is a nonrefundable fee of $25 and $15 for Medicaid patients.
Some people can have their medical marijuana applications denied for a disqualifying felony offense. The conditions for a disqualifying felony offense are:
Conviction of a violent crime as defined by state law in Miss. Code Ann §97-3-2.
Conviction of a violent crime outside of Mississippi that fit the criteria of that jurisdiction
Conviction of a state or federal controlled substances law violation at the felony level within 5 years. This excludes any violation that would be legal by the terms of the MS Medical Cannabis Act.
One unique aspect of Mississippi marijuana law is the cap on how much cannabis patients can have at a fixed time.
The law officially says: A resident cardholder shall not obtain more than a total of six (6) Mississippi Medical Cannabis Equivalency Units (MMCEUs) of allowable medical cannabis in a week from a dispensary or a combination of dispensaries.
A single MMCEU shall be considered equal to:
Three and one-half (3.5) grams of medical cannabis flower
One (1) gram of medical cannabis concentrate
One hundred (100) milligrams of THC in an infused product
A resident cardholder shall not obtain more than a total of twenty-four (24) MMCEUs of allowable medical cannabis in thirty (30) days from a dispensary or a combination of dispensaries.
This translates to:
1 week Flower Limit: 6 units = 21 grams
1 week Concentrate Limit: 6 units = 6 grams
30 day Flower Limit: 24 units = 82 grams
30 day Concentrate Limit: 24 units = 24 grams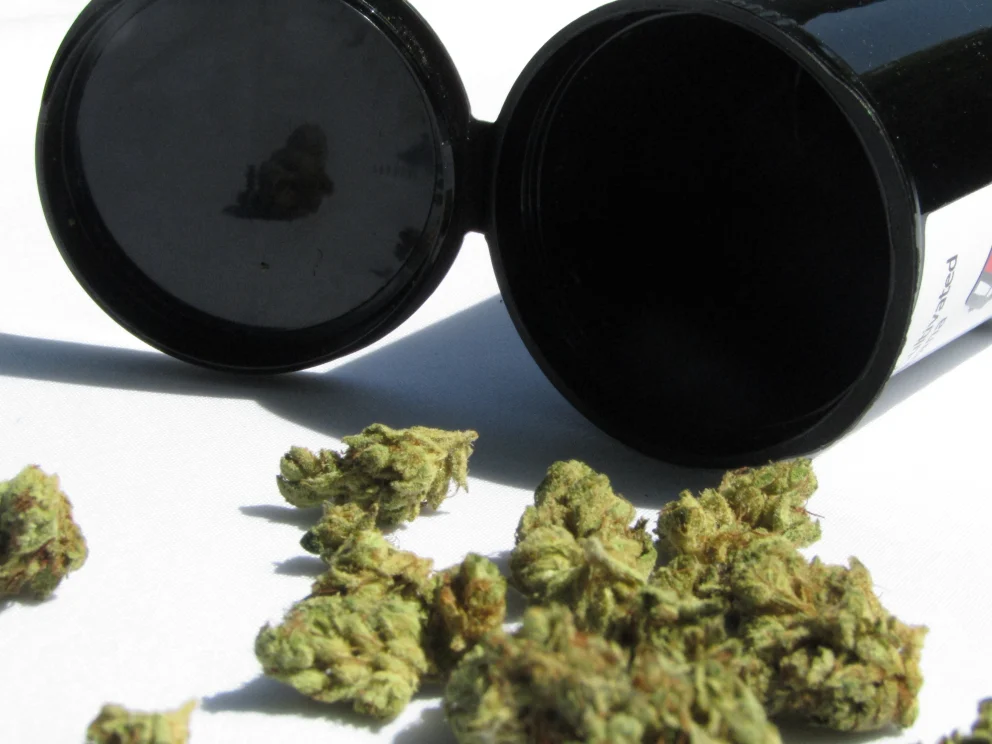 Photo by Ndispensable
What Are The Qualified Medical Conditions For Medical Marijuana In Mississippi?
Currently, medical marijuana has been approved for the following medical conditions:
Cancer
Parkinson's Disease
Huntington's Disease
Muscular Dystrophy
Glaucoma
Spastic Quadriplegia
An HIV Positive Result
AIDS (Acquired Immune Deficiency Syndrome)
Hepatitis
ALS (Amyotrophic Lateral Sclerosis)
Crohn's Disease
Ulcerative Colitis
Sickle-Cell Anemia
Alzheimer's Disease
Dementia
Post-Traumatic Stress Disorder (PTSD)
Autism
Pain Refractory To Appropriate Opioid Management
Diabetic/Peripheral Neuropathy
Spinal Cord Disease Or Severe Injury
Cachexia Or Wasting Syndrome
Chronic Pain
Severe Or Intractable Nausea
Seizures
Severe And Persistent Muscle Spasms Including, But Not Limited To, Those Characteristic Of Multiple Sclerosis
If you want help or a quick start to getting medical marijuana in Mississippi click here for help with our seamless process.
Mississippi Medical Marijuanas Dispensary
Many dispensaries are currently open and have products available for patients. Check out this full list of active dispensaries on our website.
The Mississippi Department of Revenue manages the licensing for medical cannabis dispensaries as well as regulating, and enforcing the law for medical cannabis dispensaries.
Specifically, the Alcoholic Beverage Control Enforcement Division of the Mississippi Department of Revenue will be licensing and regulating dispensaries. This division will also be responsible for enforcing medical cannabis laws as they pertain to the purchase, sale, and distribution of medical cannabis at dispensaries.
This is a good sign for recreational cannabis enthusiasts. While it makes no guarantees of immediate legalization, it does point to the department that would manage recreational cannabis is involved with the establishment and management of dispensaries which means a more seamless transition should recreational cannabis get legalized.
When Will Weed Be Legal In Mississippi?
The fact that regulation of medical cannabis dispensing is in the hands of the Alcoholic Beverage Control Enforcement Division is a good sign. This eliminates the amount of steps needed to take towards legalizing cannabis.
As of now, recreational cannabis is illegal. There is a ballot measure known as The Mississippi Marijuana and Hemp Decriminalization Initiative (2023) which would essentially legalize marijuana, hemp, and cannabis-derivatives, allowed individuals to grow up to 99 plants without a license, release prisoners held on marijuana-related charges, and expunge related criminal records.
This law did not make it on the ballot. However, given the fact it made it that far, the general roll out of medical, there is hope for recreational cannabis. Mississippi residents can partner with organizations like the Marijuana Policy Project to show their support for the legalization of recreational cannabis.
These laws often require public support and even resident signatures to make it to the level where they can be voted on or passed into law.
Mississippi Grow License
In order to obtain a license to grow or distribute cannabis in Mississippi you need to apply for a license. The fees can range from $1,500 – $3,500/per year depending on the scope of your business.
You need to file an application and that application includes a robust plan that must outline your plans and procedures for managing:
Employment
Disposal of cannabis waste
Hours of Operation
Security
Types of products and their quantities
Planting, harvesting, drying, and storage plans
Inventory and tracking
Transportation of cannabis products
Record keeping
Security
You will need to have a business entity as well as liability insurance. These applications can often be robust and competitive.
Is Delta 8 Legal In Mississippi?
While legal at the federal level, thanks to the 2018 Farm Bill, Delta-8-THC is not legal in MS.
Mississippi enacted a bill (SB 2725) which was based on the 2018 Farm Bill and legalized the cultivation of hemp and production of hemp-based products. The caveat is that it did not legalize isomers of illegal substances.
HB 1547 clarified which drugs are illegal and listed their isomers, synthetic substances, and derivatives as also illegal in Mississippi. This puts isomers like delta-8 and delta-10 as illegal as traditional THC by Mississippi state law.
While delta-8 and other isomers are legal on the federal level, if made from legal hemp, by being chemically identical to THC they're illegal.
Final Thoughts
Mississippi is one of the first states to decriminalize cannabis possession and was even one of the only sites where the United States legally grew cannabis. That being said, it has finally legalized medical marijuana.
While the law is nuanced you can simply sign up for your medical marijuana card. Start here. There is no telling how long it may be before the Magnolia State legalizes cannabis across the board but there are definitely qualified patients seeking prescriptions.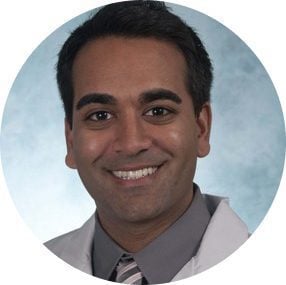 This article has been reviewed by Dr. Anand Dugar, an anesthesiologist, pain medicine physician and the founder of Green Health Docs. Graduating from medical school in 2004 and residency in 2008, Dr. Dugar has been a licensed physician for almost 20 years and has been leading the push for medical cannabis nationwide.