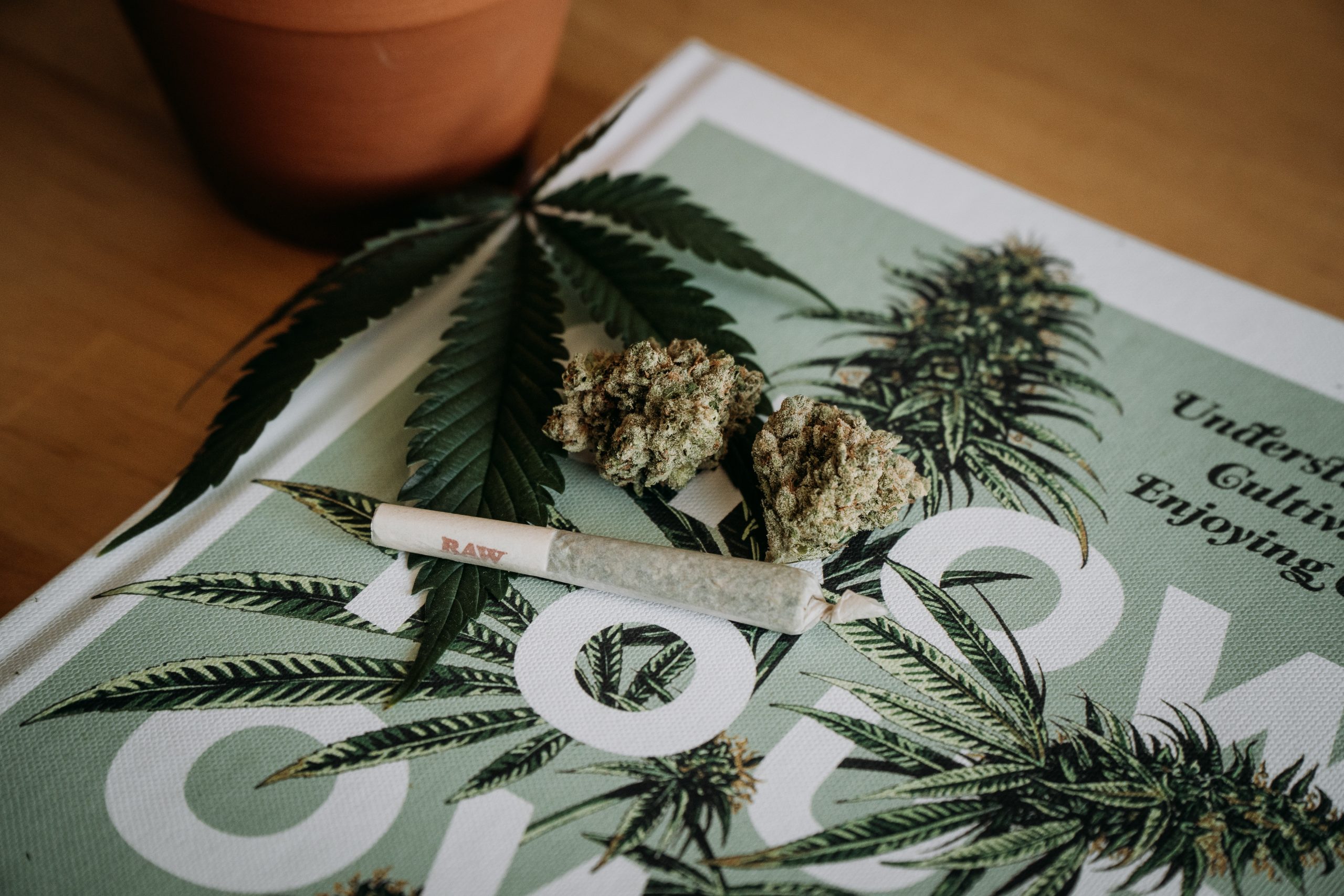 Is Weed Legal in Kentucky? Plus Kentucky Weed Laws & Kentucky Marijuana Legalization Efforts in 2023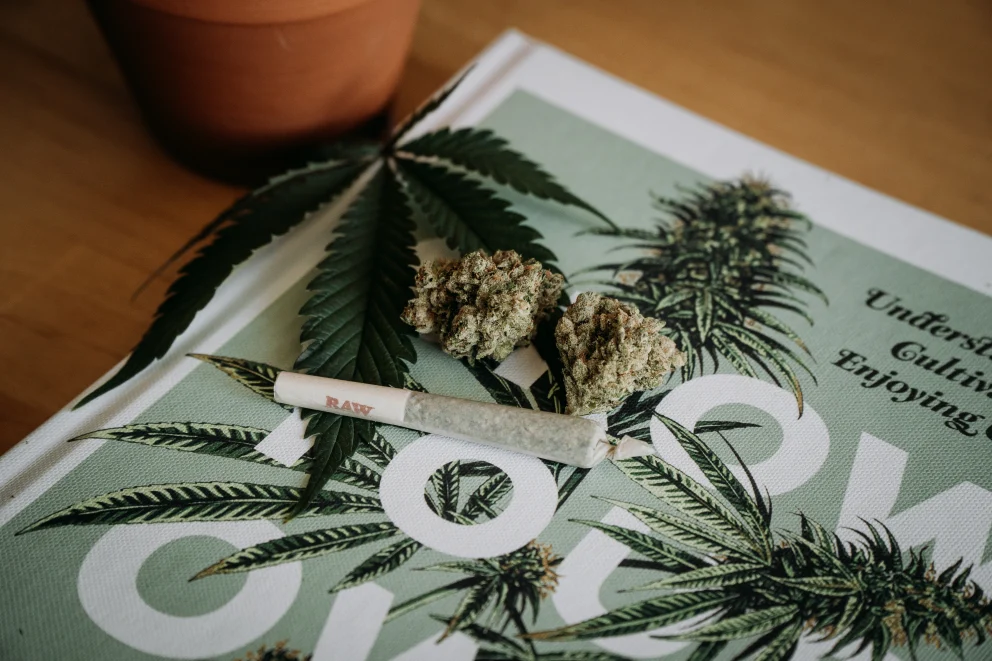 Photo by Shelby Ireland on Unsplash
Is Marijuana Legal in Kentucky?
No, marijuana is not legal for recreational use in Kentucky, however several forms of medical marijuana have been legalized and made available for purchase at medical marijuana dispensaries. In order to gain access to a dispensary, you must first get your KY medical marijuana card. Click here to apply for your card today!
Kentucky Marijuana Legislation
Cannabis is slowly but surely getting legalized throughout the United States. There are only about five states where cannabis remains illegal: Idaho, Indiana, Kansas, Nebraska, and Tennessee. Even that is not set in stone, as many states are embracing the benefits of medical marijuana. Where does that leave Kentucky?
Is Kentucky legalizing weed? How heavy is a first time possession charge in Kentucky? This post will review Kentucky marijuana laws to help you understand, how and if, you can legally obtain and use cannabis in Kentucky.
The climate of cannabis is changing as there's less of a stigma and more general interest in the healing powers of cannabinoids, terpenes, and flavonoids. Growing interest in cannabis's healing properties is shifting the climate of cannabis across the country. What is the future of cannabis law in Kentucky?
How Do Cannabis Laws Work?
Sadly, marijuana legalization is not as simple as passing one law that makes cannabis legal. Law is very nuanced. Before marijuana of any kind can become legally available, systems must be established for the legal purchase of the cannabis.
Regulations must be changed to establish marijuana's legal status and an entire infrastructure must be built to accommodate a whole new industry. Will states tax their new marijuana market? What health conditions qualify for medical marijuana? How does legal medical marijuana affect recreational cannabis use? The process of answering these questions and creating laws to meet them can take years to establish.
While many can want cannabis to simply be legalized, a sustainable system is required before a state can open up its government to legalized cannabis. States operate differently, and some start with baby steps like first legalizing CBD or low-THC oil. Others will pass medical marijuana legislation with heavy restrictions. In some states, smoking weed and edibles are still illegal.
Generally, there are three forms of weed legalization on the state level: medical marijuana, recreational cannabis, and decriminalization.
When states legalize medical marijuana, they allow patients with certain medical conditions to legally access cannabis. States decide those conditions, which doctors can approve a medical prescription, and how medical cannabis can be distributed (i.e. who can open a dispensary).
There is a lot of bureaucracy in the world of legalized cannabis. People must file elaborate applications to be able to open a dispensary. States also often establish a registry of their patients. They regulate which doctors can provide prescriptions and even the locations and areas where people can open a dispensary.
Apply for a Medical Marijuana Card Online Today
Join over 100,000 patients who have chosen Green Health Docs as their medical cannabis doctors. We have a 99% approval rate and offer a 100% money back guarantee!
What can delay the legalization process is the need for regulations and systems to accommodate medical marijuana before it can be available to residents. Any gray areas can lead to larger issues in the future. With law, a problem may not appear until it's too late which is why some states are wary of simply legalizing cannabis.
The second form of legalization is recreational cannabis which essentially means the full legalization of marijuana. This removes cannabis as a controlled substance and reduces its legal status to the same level as alcohol or cigarettes. New laws are required to cover the use, misuse, production and distribution of cannabis products.
When recreational cannabis is legalized, people can no longer get arrested for the possession or purchase of cannabis. This is essentially the final stage of legalization and makes marijuana available to everyone of age.
Decriminalization might sound like legalization but it actually downgrades cannabis use and possession from a felony to a minor offense. As a controlled substance, cannabis possession can be serious but decriminalization ensures you don't face jail time for using a substance legal throughout the United States.
Decriminalization is more readily accessible to states since it simply involves rewriting the laws, specifically penalties, of possession rather than writing laws to establish an entire cannabis industry.
Some states, and even cities, have decriminalized cannabis while not quite legalizing it. The major push for decriminalization is the fact that many have served jail time for marijuana charges while it's now legal. Plus, many marijuana arrests have been found to be racially biased and prosecuted.
President Joe Biden made a statement about his plans for marijuana reform. He pardoned people federally charged with marijuana-based crimes, encouraged states to do the same, and discussed his plans to revisit marijuana's legal status.
Is Kentucky Legalizing Weed?
Kentucky's marijuana laws are still in their early stages but Kentucky has legalized medical marijuana. It has only just been legalized by Kentucky Governor Andy Beshear who signed Senate Bill 47 on March 31, 2023. While great news for Kentucky residents, it can take states years to fully implement a functioning medical marijuana program.
For example, Alabama legalized cannabis in 2021, it began accepting dispensary applications in 2022, and those dispensaries should be up and running sometime in 2023. Realistically, Kentucky's medical marijuana program isn't expected to be fully operational until January 2025.
However, another law pardoned Kentucky residents who used medical marijuana, if it was legally purchased in another state. However, traveling with medical marijuana across state lines is federally illegal.
Photo by Elsa Olofson
Kentucky Marijuana Laws
While it has only recently legalized medical marijuana, Kentucky has passed and proposed many different marijuana laws throughout the years. This list is a few of the major laws attempting to legalize marijuana.
In April 2014, Governor Steve Beshear signed a law that legalized the use of cannabinol (CBD) for epilepsy in medical trials but did not legalize the production and sale of CBD in the state.
In 2015, House Bill 3 and Senate Bill 40 both attempted to establish a framework for medical marijuana in Kentucky. However, both bills were shut down by anti-cannabis organizations. Both the National Marijuana Initiative and the Kentucky Baptist Convention took credit for the defeat of these cannabis bills.
Kentucky tried again to legalize medical cannabis in 2020. Representative Jason Nemes of Louisville sponsored House Bill 136 which passed 65 to 30 but was stalled from reaching the Senate due to the Pandemic.
On January 4, 2022 House Bill 136 was reintroduced. Governor Andy Beshear decided he would intervene if it was not passed. He signed executive order 2022-338 which created a Medical Cannabis Advisory Committee and allowed:
"Kentuckians diagnosed with certain medical conditions and receiving palliative care to cultivate, purchase, and/or use medical cannabis would improve the quality of their lives and may help reduce abuse of other more dangerous and addictive medications."
On November 14, 2022 Beshear issued an executive order declaring cannabis legal to process for medical use. Executive order 2022-798 allowed Kentuckians to possess and use 8 or fewer ounces of medical marijuana if it was legally purchased in another state.
Residents must have a certification from a licensed health care provider that shows that the individual has been diagnosed with at least one of 21 medical conditions. A copy of the certification must be retained as well as a receipt from having legally purchased the cannabis.
This order both pardoned Kentucky medical marijuana patients for using their medicine before dispensaries were up and running and helped further the legalization process in Kentucky.
In 2023, Kentucky Senate Bill 47 authorized medical cannabis in Kentucky and established the regulations for the medical marijuana program. It also allowed the Kentucky Center for Cannabis Research to be able to add new conditions to the list of approved medical conditions. This means that there is more potential for other medical conditions to be approved for a medical marijuana prescription.
Is Weed Legal In Kentucky?
Currently, medical marijuana is only legal for Kentucky residents who have proper documentation and approval that they have a qualifying condition. Currently, the qualifying conditions for medical marijuana in Kentucky are:
Amyotrophic Lateral Sclerosis (ALS) Or Lou Gehrig's Disease
Cachexia Or Wasting Syndrome
Cancer
Chronic Pain
Crohn's Disease
Epilepsy
Fibromyalgia
Glaucoma
Hepatitis C
Human Immunodeficiency Virus (HIV) Or Acquired Immune Deficiency Syndrome (AIDS)
Huntington's Disease
Intractable Seizures / Intractable Pain
Multiple Sclerosis
Muscular Dystrophy
Neuropathies
Parkinson's Disease
Post-Traumatic Stress Disorder
Sickle Cell Anemia
Severe Arthritis
Severe And Chronic Pain
Terminal Illness
While medical marijuana is officially legal, the infrastructure to support it including available dispensaries is still not quite there. The executive order legalizing possession and use was to pardon people from marijuana crimes rather than provide access to cannabis.
Kentucky Medical Marijuana
The executive order did allow residents to technically have access to medical marijuana. The medical marijuana program itself is still in development. Some early information about the upcoming medical marijuana program includes certain rules.
The upcoming law does not allow patients to smoke flower. It will allow the sale of flower, unlike in some states, with the intention of patients vaporizing it. The other allowed forms of legal cannabis include edibles, tinctures, and topical products.
Patients will be able to legally possess a 10-day supply of cannabis on their person and up to a 30-day supply in their home. The exact amounts for each supply will be formally released closer to the program opening with legal dispensaries.
In order to use medical cannabis that they purchase from another state they must have a written certification from a physician. It must include:
The patient's name, date of birth, home address and telephone number;
The physician's name, address, telephone number, and professional license number;
A statement that the physician has a bona fide physician-patient relationship with the patient;
A statement by the physician that in his or her professional opinion the patient suffers from a medical condition listed in the order.
If you need help securing a doctor for your medical marijuana prescription or to legally use cannabis you can click here for help.
The information about the medical marijuana program can be found on the official website of the program.
Kentucky Dispensaries
Currently, there are not any legal medical marijuana compliant dispensaries open in Kentucky. Medical marijuana dispensaries must adhere to the laws governing the medical marijuana program. There are dispensaries in Kentucky that sell delta-8, delta-10 and federally compliant delta-9 THC.
As the program expands, formal applications for dispensaries will be accepted.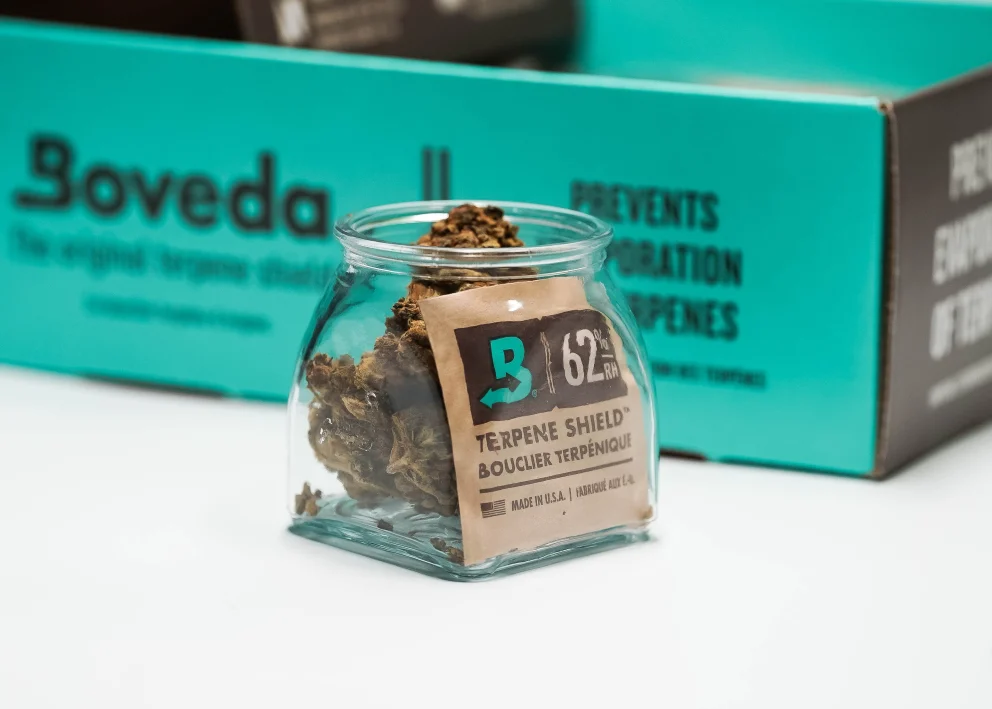 Photo by 2H Media
First Time Possession Charge In Kentucky
Under KRS 218A.1415 possession of a controlled substance can be considered a Class D Felony depending on the classification of the substance. A conviction for drug possession can result in a prison sentence up to 3 years and a fine between $1,000 and $10,000 dollars.
First time possessions can be considered a misdemeanor and not a felony depending on the ruling. It also has the potential in some cases of being expunged. The importance of the executive order was to limit the number of felony charges of possession by people seeking access to medical marijuana.
Is THC Legal In Kentucky?
As per the 2018 Farm Bill, any compounds collected from hemp, i.e. plants that have less than .3% THC are considered legal. This opens up the Kentucky market to access to delta-8, delta-10, and delta-9 THC. So THC collected from hemp plants rather than marijuana plants is currently legal in Kentucky.
Is Delta 8 Legal In Kentucky?
Delta-8 THC is legal in Kentucky as well as Delta-10, and Farm Bill compliant Delta-9 THC. Currently, the only dispensaries available in Kentucky are ones that sell these hemp-derived forms of THC.
Executive Order 2022-799 formally legalized delta-8 THC in Kentucky. This also outlined that certain requirements for the labeling and packaging of CBD should apply to delta-8 THC.
Kentucky CBD Laws
There are Federal regulations on CBD. According to Kentucky Law (KRS 260.858(3)):
"It is unlawful for a person who does not hold a license issued by the department, or who is not an agent of a licensee, to cultivate, handle, process, or market living hemp plants or viable seeds, leaf materials, or floral materials derived from hemp. Penalties for persons who cultivate, handle, process, or market living hemp plants or viable seeds, leaf materials, or floral materials derived from industrial hemp without a license are the same as those penalties that are applicable to persons who violate KRS Chapter 218A, relating to marijuana."
The law allows licensees to cultivate hemp to create CBD products. However, it is legal to sell CBD products as long as they've been legally cultivated and do not contain the illegal amount of THC.
Is Recreational Marijuana Legal In Kentucky?
No, recreational marijuana is not legal in Kentucky. Medical marijuana has only just recently been legalized and the infrastructure and resources to manage and dispense the legalized cannabis have not officially begun.
Once the medical marijuana program has been fully implemented there may come a time when recreational cannabis is approved. Often states only legalize recreational cannabis if they find success with the passage of medical marijuana.
Final Thoughts
Many states have implemented medical marijuana programs. In fact, there may come a time when medical marijuana is legal federally or at least, in some capacity, across all 50 states. As of March 2023, Kentucky officially legalized medical marijuana and embraced its first steps into establishing its medical marijuana program.
The next two years will be interesting in the development of this program, the issuance of dispensary licenses, and the slow rollout of medical marijuana to residents. While it is not fully up and running, patients can begin the process of obtaining their medical marijuana cards. To get started in getting your medical marijuana card in Kentucky click here for help.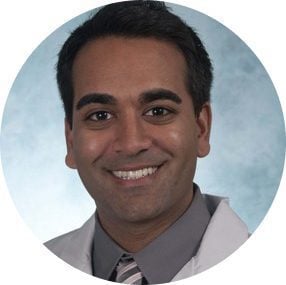 This article has been reviewed by Dr. Anand Dugar, an anesthesiologist, pain medicine physician and the founder of Green Health Docs. Graduating from medical school in 2004 and residency in 2008, Dr. Dugar has been a licensed physician for almost 20 years and has been leading the push for medical cannabis nationwide.