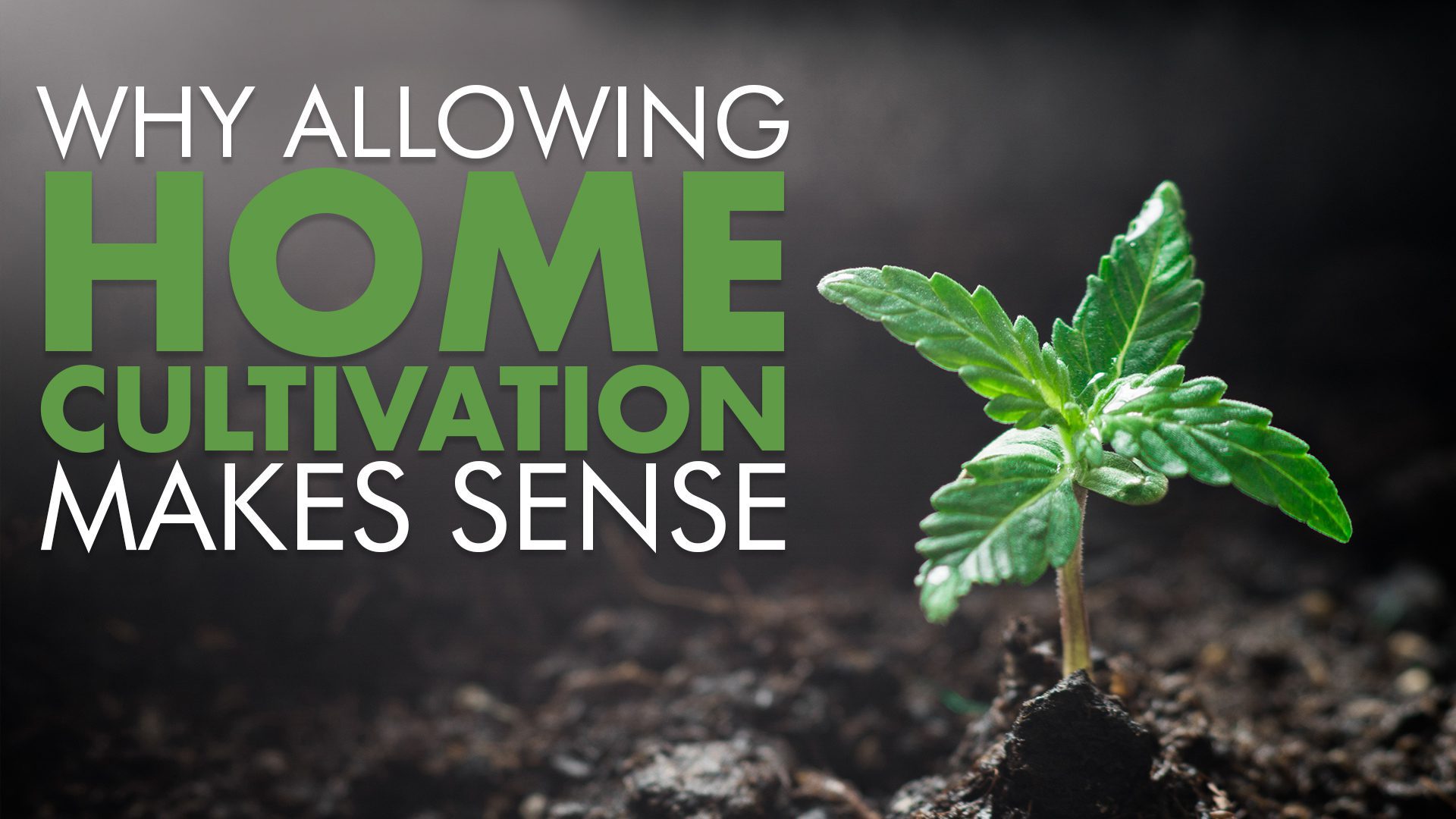 Growing Cannabis: Why Allowing Home Cultivation Makes Sense
At the end of the day, cannabis is a plant. That's it. Cannabis grows in the ground. It drinks water and nutrients. It absorbs sunlight and grows sticky flowers. In some states, like Missouri, medical marijuana patients are actually allowed to grow cannabis. But in others, like Ohio, New York, Oklahoma and Maryland, the laws are far more restricted and growing cannabis is considered illegal. If cannabis is simply a plant, though, why can't patients grow it? The Green Health Docs Advocacy Team will take a dive into why states should reconsider their home cultivation laws.
Growing Cannabis In A Cultivation Facility
Cannabis that patients buy in dispensaries has been grown in a cultivation facility. These facilities range in size, based on state regulations. Some are outdoors, but most (especially in Ohio) are indoors to protect the plants from the elements.
Generally, cannabis cultivation facilities grow marijuana in large quantities in order to produce dry flower, oils, edibles and more for thousands of patients. You can read about the various administration methods here. These facilities work with cultivation experts so that they can grow the finest quality cannabis on the market. 
Cultivation facilities can also create, replicate or produce a number of key strains to help best treat medical marijuana patients with a variety of medical ailments. Strains may be high or low in THC, high or low in CBD, or a hybrid of the two. 
Regulation of Large Scale Cultivation
The regulation of medical cannabis through large and small scale professional cultivators makes sense. Cannabis grown in a cultivation facility must meet a certain set of standards. Medical cannabis sold in dispensaries should be free of heavy metals, pesticides, growth hormones and other toxic chemicals that may be harmful to patients. 
This form of regulation protects a patient from their cultivator, ensuring safe, healthy medical cannabis. But not every patient can afford professionally grown cannabis. Or worse, a patient may not live near a dispensary. 
Ohio dispensaries, for example, are limited to less than 60 locations throughout the Buckeye State. Of those 60 locations, only 20 are open as of this writing. This means that patients in some areas of Ohio may need to drive as far as one or two hours to visit an operating dispensary. 
Growing Cannabis At Home
Home cultivation solves this issue while also giving the plant back to patients. Missouri, for example, has created a strict set of guidelines about home cultivation, but will grant licenses to applicants. You can watch the video below or click here to learn how to apply for a home cultivation license in the Show-Me State. 
Once granted a license, a Missouri medical marijuana patient is allowed to grow six flowering plants, six non-flowering plants and six clones. This allows a continual cycle of medicine while limiting the total amount of cannabis that can be grown at one time, reducing the chances for black market sale.
By regulating home cultivation, Missouri bypasses a common issue that patients have — they can't always afford dispensary cannabis. Also, some patients simply want to grow their own medicine and treat their ailments in a way that is effective for them. This methodology affords both types of patients that opportunity. 
Why Home Cultivation Should Be Added To Every State Program
Every state that currently has a medical marijuana program should consider home cultivation for the two reasons above. For some, the price point of medical cannabis sold in dispensaries is simply too great. And for others, growing cannabis is simply a hobby they wish to enjoy, like growing herbs or tomatoes.
Patients agree, too. Home cultivation is a hot issue. In a recent Green Health Docs poll from our newsletter, we anonymously surveyed thousands of patients, readers and advocates. We learned that over 92% of the survey participants favored home cultivation. 6% were unsure. Less than 2% said 'no' to the idea of growing at home.
Home cultivation speeds up the process that patients can medicate. Instead of waiting months or years for the cannabis industry to take root, or prices to drop, patients can begin growing as soon as they get their license to do so. 
States should copy Missouri's rules and regulations. If not, the medical cannabis industry is likely to get swamped by neighboring states with recreational cannabis programs. States like Michigan and Illinois, for example…or D.C., which legalized cannabis in 2015. 
Soon, patients may hop borders to those states and buy their cannabis elsewhere. Home cultivation reduces the number of patients who may commit that crime in order to purchase their medicine.  
The Downside of Home Cultivation
The biggest issue with home cultivation is safety. Not only can growing cannabis at home possibly attract criminals, but some patients may use chemicals, growth hormones or pesticides that are harmful to their health. That said, creating a system that allows patients to understand the benefits of cannabis grown safely and organically is a good start.
Even better, there are already many home cultivation specialists, like Elite Home Growers in Missouri, who can assist patients with growing safe, healthy medical cannabis once they obtain their home cultivation license. 
Black market cannabis sales can also increase with home cultivation. Limiting the number of plants a patient can grow at once, however, easily helps alleviate this issue. If nothing else, home cultivation likely reduces the amount of black market cannabis that enters the state from recreational states. Still, this issue can be a sticking point for many worried about home cultivation. 
Getting Your Marijuana Card
Maryland, New York, Oklahoma and Ohio do not yet allow home cultivation. D.C. allows recreational cannabis, but commercial sales are not allowed. This likely means that D.C. residents are growing cannabis, but the laws are not exactly black and white. Hopefully, in time, Ohio and Maryland will reconsider their home cultivation limitations, either though legislation or a vote. Fingers crossed.
In the meantime, patients can apply for a home cultivation license once they have obtained a Missouri medical cannabis card. To obtain your card, give our offices a call at 1-877-242-0362 and our team can assist you with any questions you may have about qualifying conditions, medical cannabis or obtaining your official state card. With several green clinics in Missouri, and Missouri online evaluations offered to patients anywhere in the state, getting your card has never been easier.