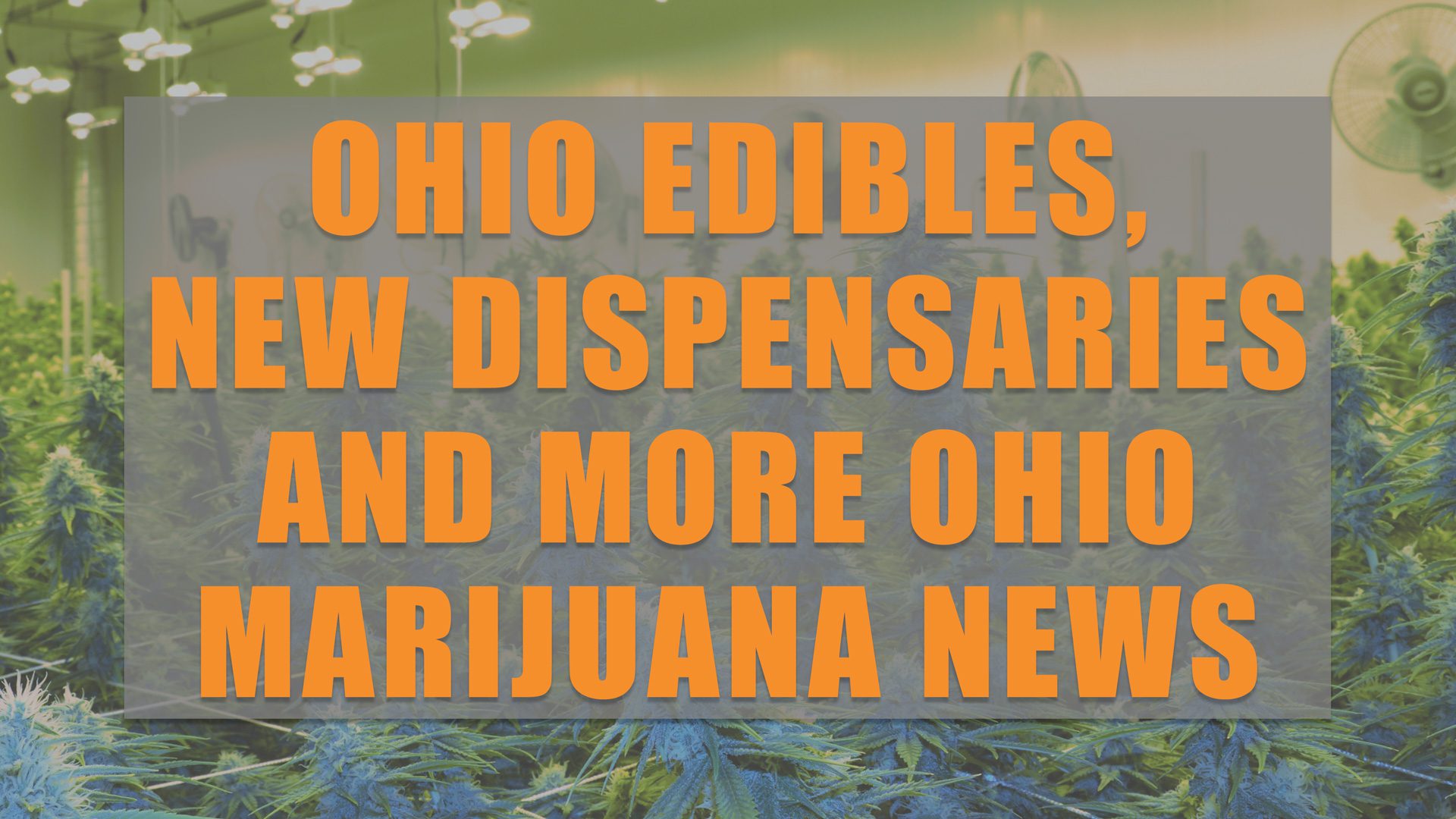 Ohio Marijuana News: Edibles, Patient Numbers & A New Dispensary!
Tons of exciting news in Ohio as the medical marijuana industry gets fully underway, just in time for summer. We've got new patient numbers from the state, news about edibles, and word of a new dispensary in Lebanon, Ohio, near our Dayton clinic.
Patient Numbers in Ohio
Patient numbers have been slowly rolling in from the state since the Ohio medical marijuana patient registry was turned online. Initially, numbers seemed a bit on the low side, with a mere 10,000 patients registered. This number has gradually climbed over the past few months. And now, the number has shot up quite dramatically.
According the latest numbers from the Ohio Medical Marijuana Control Program, there are well over 34,000 Ohio Medical Marijuana Patients. With the program essentially only in its first year, these numbers show a lot of promise for the future of medical cannabis in the Buckeye State.
Even better, two new conditions — autism and anxiety — are expected to be added to Ohio's medical marijuana program as qualifying conditions. If approved by the state, this would potentially qualify at least 40,000 more patients for medical marijuana. That number could even be far greater. Only time will tell. We will be sure to update patients and readers as soon as the state issues their final vote on adding the two new conditions.
Ohio Medical Marijuana Edibles Available
Grow Ohio has released the first round of medical marijuana edibles in Ohio. The edibles, found under the label Butterfly Effect, are already hitting (and leaving) dispensary shelves. Many patients are reporting that edibles are selling out fast.
Prices for the edibles have been higher than other states (much higher), but should drop once more products hit shelves. Dosages are also reportedly lower than many patients have anticipated, especially compared with expense. This should also change as Ohio continues to hash out their law and reconfigure dosing and allotments. Fingers crossed that this happens sooner rather than later.
Grow Ohio also has tinctures and oils on the market. Some were pulled a few weeks ago, but should be back on shelves now (or very soon). More edibles are expected throughout the summer 2019. Watch this blog for news of any new products hitting Ohio medical marijuana dispensary shelves.
New Dispensary Near Dayton
Southern Ohio has been a bit of a dead zone for medical cannabis patients. A marijuana patient in Dayton must drive well over an hour to visit a dispensary, but that is soon to change! Dayton Daily News is reporting that a new Ohio medical marijuana dispensary has opened in Lebanon, Ohio. The company, About Wellness, opened their doors May 20, 2019 (get directions). Their address is 1525 Genntown Dr., Suite B5 in Lebanon.
About Wellness is roughly 40 minutes from Dayton, making this the closest medical marijuana dispensary open right now for Dayton and Cincinnati residents. This is a notable improvement for the southern Ohio area. Previously, Columbus was noted as the closest operating dispensary.
This latest dispensary is the 17th one to open in Ohio. Roughly 56 dispensaries are expected to open in the Buckeye State this year (and the following). More Dayton-area medical marijuana dispensaries should open soon. Watch this blog for more news. Also, be sure to check out our Ohio medical marijuana dispensary map, which updates whenever a new dispensary opens.
Get Your Card Today!
You can now see your Ohio medical marijuana doctor and register with the Buckeye State's medical marijuana program all in one day! This means that, once you have your info registered with the state, you can enter any Ohio medical marijuana dispensary and buy medical cannabis.
Give our support team a call at 1-877-242-0362 to get started on your journey to medical marijuana. To learn if you qualify for medical marijuana in Ohio, simply give check out our Ohio FAQ or click the ad below to call our friendly support team.