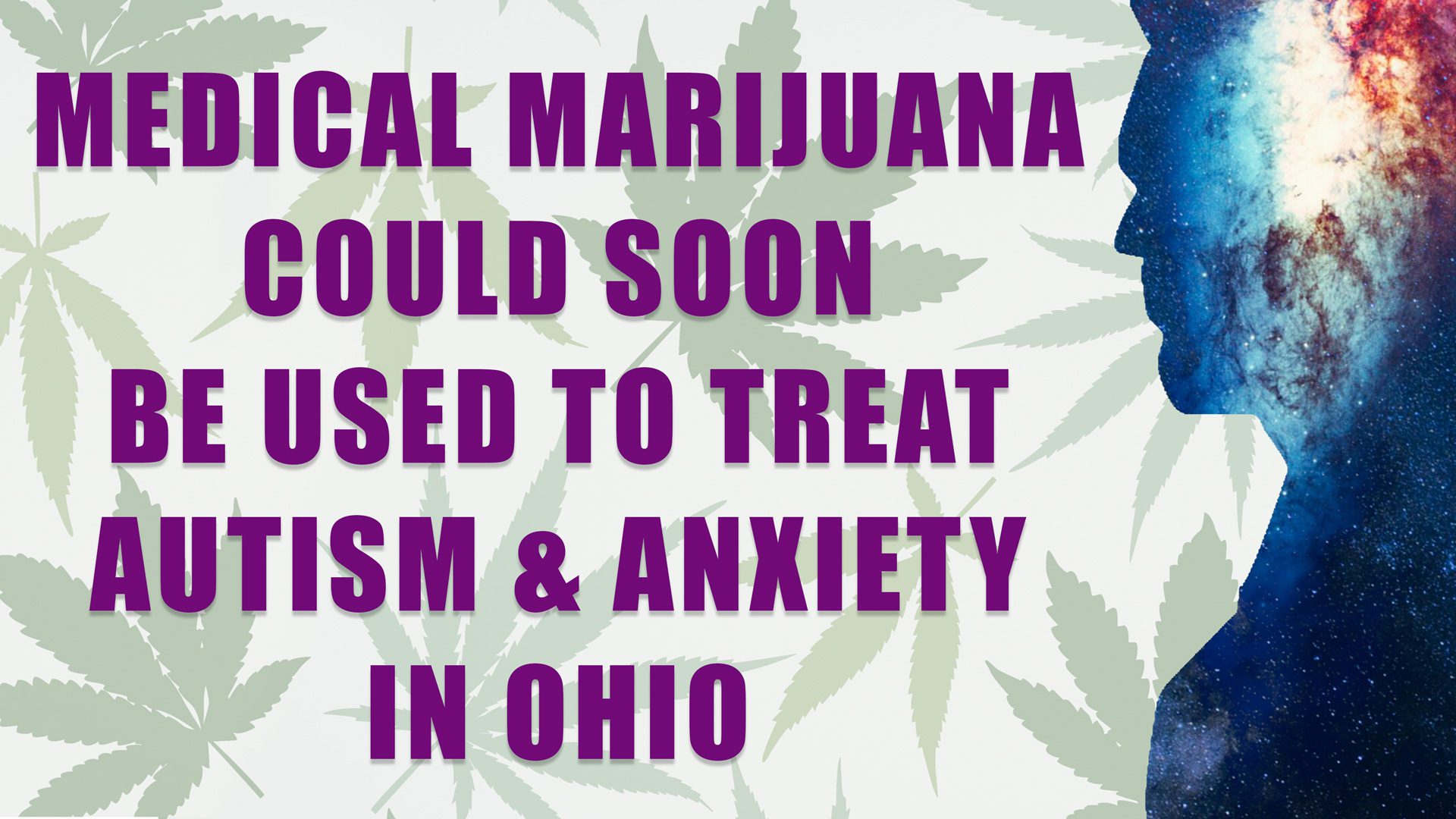 Ohio Qualifying Conditions: Anxiety & Autism Recommended by Ohio Medical Board
We're still a few weeks out from knowing which of the five proposed medical conditions will be added to the list of Ohio qualifying conditions, but the State Medical Board of Ohio have officially recommended that autism and anxiety be added to the program. The Green Health Docs Advocacy Team outlines what this means for Ohioans, anxiety patients and those suffering from the symptoms of autism spectrum disorder.

Five Proposed Conditions For Ohio
Late in 2018, the Ohio Medical Marijuana Control Program asked residents, patients, advocates, doctors and cannabis industry insiders to submit their proposals for adding new ailments to the list of Ohio qualifying conditions. Dozens of medical conditions were submitted. These ranged from hard-hitting conditions, like autism, to ostensibly silly submissions, like "lots of pain" (pain is already a qualifying condition).
At the end of the submission period, the state reviewed the medical conditions. They quickly narrowed the list down from dozens to just five conditions. They include:
1. Autism
2. Anxiety
3. Depression
4. Insomnia
5. Opioid Addiction
…Then There Were Two
We've already outlined which of the five conditions we thought would be rejected by the state, but now the State Medical Board of Ohio has shortened the list even further. According to The Columbus Dispatch, autism and anxiety have been recommended by the medical board.
This doesn't mean that anxiety or autism will eventually be added to the list of Ohio qualifying conditions. The state could still decide to reject one or both of the medical conditions. But it is highly likely anxiety and autism are soon to be added to Ohio's current list of conditions, increasing the number from 21 conditions to 23.
This leaves out opioid addiction, a common qualifying condition in other states. Just because the medical board didn't recommend opioid addiction doesn't mean the state won't still allow it down the road. After all, several states have opioid addiction recovery treatments for patients looking to transition from opioid prescriptions to medical marijuana. But more research is needed, at least in the eyes of State Medical Board of Ohio.
"There is zero evidence that people with opioid addiction who are given medical marijuana use fewer opioids," Dr. Ted Parran, adviser to the committee, said in a call during the meeting.
Dr. Anand Dugar of Green Health Docs feels differently. "A pathway for recovery from the opioid crisis has been carved in so many other states," Dugar stated. "Medical marijuana is a potentially crucial step along that path."
Why Anxiety & Autism Should Be Added To The List Of Ohio Qualifying Conditions
As previously discussed in an earlier blog, there is plenty of research to back up the claims that autism and anxiety can be effectively treated with medical marijuana. Below, we'll take a deeper dive into each condition, and why marijuana works so well with autism and anxiety.
Autism
Research between autism and marijuana is only just beginning. Early trials, like those compiled by Mothers Advocating Medical Marijuana for Autism, or MAMMA, have shown promise. One such study, conducted in Chile in 2017, concluded that cannabis oils and extracts are effective in tempering mood swings, aggressive outbursts and other troublesome symptoms of autism spectrum disorder.
Research such as this have prompted groups like Autism Speaks to begin building the guiding steps to a medical marijuana treatment program. "In direct partnership with the autism community, Autism Speaks remains committed to playing a leadership role in developing consensus and guidance for the research we need to advance understanding of the safety and potential effectiveness of cannabis products in autism," Dr. Frazier said in a statement from Autism Speaks.  
Sadly, because cannabis is illegal under federal law, research in the United States has been limited. That could change if cannabis were rescheduled by the DEA from Schedule I down to Schedule II or III. Regardless, early research points to one conclusion: cannabis can help those suffering from autism.
It is also worth noting that autism patients are often children. The human mind is still developing at a young age and cannabis could have side effects on that development. Parents interested in using cannabis as a treatment method should discuss with their doctor to make sure this treatment is right for their child.
Anxiety
Anxiety is a surprising, and welcome, recommendation from the State Medical Board of Ohio. While research certainly indicates that anxiety is treatable with marijuana, a lack of defined terminology for anxiety in Ohio is most exciting. According to Cleveland Clinic, anxiety comes in multiple forms. These include: generalized anxiety, PTSD, acute anxiety disorder, phobia-based anxiety and social anxiety.
Allowing the general term — anxiety — means that any patient with diagnosed anxiety on their chart will qualify for medical marijuana in Ohio. This is good news for Ohioans. After all, just navigating I-270 traffic on a hot summer day in Columbus is enough to cause anxiety! But in all seriousness, anxiety is an often stifling problem for patients suffering from it.
"Anxiety can be a tough disorder to treat," Dr. Dugar said. "It would be excellent if Ohio allows physicians to recommend medical marijuana as a possible treatment. This gives your doctor a greater variety of recommendation options, and a better shot at effectively treating the patient."
The science behind anxiety and marijuana is also fairly clear — cannabis, most notably CBD, helps temper the negative symptoms of anxiety. A 2018 study conducted by Brishna S. Kamal, Fatima Kamal, and Daniel E. Lantela, published in the journal Frontiers in Neuroscience, found that more than half of their participants saw benefits from treating their anxiety with medical marijuana. Even better, cannabis helps inspire exercise, which can also aide in treating anxiety.
Patients with anxiety should refrain from using too much THC, though. CBD can help decrease anxiety, but high amounts of THC can cause anxiety. This makes dosing an important factor in any anxiety patients' treatment plan. A medical marijuana card ensures that a patient can enter a dispensary and buy the right kind of cannabis for them.
Getting An Ohio Medical Marijuana Card
Patients suffering from autism and anxiety may soon have the option to get a medical marijuana card in Ohio. The final decision on Ohio qualifying conditions won't be made until June, but our team at Green Health Docs will keep our loyal readers informed about when those Ohio qualifying conditions are finally added. Once anxiety and autism are on the list, Ohioans who qualify can simply click to call or text us at 1-877-A-420-DOC to set up an appointment with one of our licensed medical marijuana physicians.
Getting a card is easy and quick. Once you have an Ohio medical marijuana card, issued the same day you register, you can access dispensaries to buy, transport and use medical marijuana throughout the Buckeye State. So call Green Health Docs and get started today!