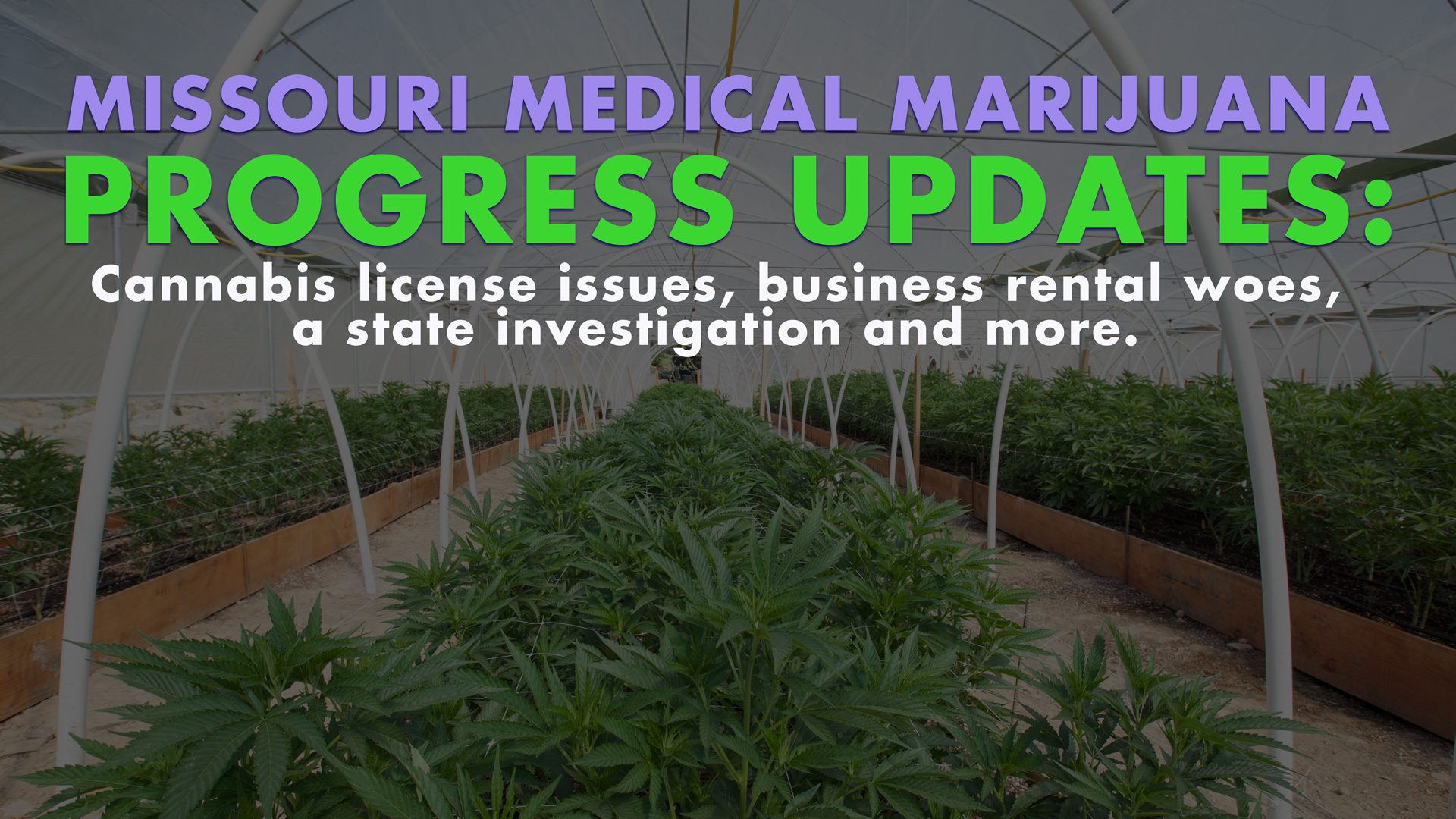 Missouri Medical Marijuana Progress Updates
Now that the Missouri medical marijuana patient registry is open, patients have been asking our team at Green Health Docs about what happens next. We take a look at the latest Missouri medical marijuana progress updates to the state's MMJ program. We'll also explore how the application process for cannabis industry professionals has been going.
Choosing the Company Grading Medical Marijuana Applications
Cannabis professionals have begun submitting their applications for a medical cannabis business license. You can view a map of all the potential locations here. But before these companies are granted their licenses, they must first be scored and graded, based on a multitude of factors, including credit score and business viability.
Once the businesses are graded, they are ranked and selected based on how they rank with the aforementioned criteria. Scoring and grading businesses requires a nonpartisan entity that can evaluate each business without any corruption or political slant. This ensures that the process of grading and scoring is effective and fair.
The St. Louis Post-Dispatch is reporting that Missouri is considering 7 different companies to help with this process. The application process ended last Friday (July 19, 2019). We should know soon which company will be chosen. From there, this company will sift through the hundreds of applications before finally awarding licenses to operate.
Kansas City Has Too Many Business Applicants
A number's game strikes KC with a vengeance. This Missouri medical marijuana progress update comes from the Kansas City Star. They are reporting that each district will be awarded 24 licenses. However, many applications were submitted to District 5, which includes the city of Kansas City. With over 70 applications there, most will be denied.
The benefit of this system is that every district can have 24 licenses. This means that theoretically a business could apply in a less populated district. This would almost guarantee that business a license. For example, District 6 right next to Kansas City currently has 17 applications. It's likely all 17 could be given licenses. 
Alas, the negative of applying in a densely populated district is that the initial $6000 application fee that applicants used to apply — they never get that back if the application is declined, nor can they amend the application to change the district. In order to apply again, you would need to submit another application, plus an additional $6000 fee.
Getting Space for a Dispensary or Cultivation Facility Is Proving Difficult
It turns out, many cannabis businesses are also having difficulty finding space to rent. Theresa Lane hoped to open "Hemp Haven" in Kansas City, but ran into dozens of roadblocks. She spoke with Fox4KC about the issue. 
"I do feel like we're being treated as if we're trying to sell drugs on the black market, and we are not," Lane stated. "We are the equivalent of a pharmacy. We are trying to distribute a medicine to a patient…"
Despite Missourians choosing to legalize medical marijuana by over 60% of the vote, it appears as through landlords are pushing back. We'll keep you updated if we hear about any other reports.
Missouri Secretary of State's Office Opens Investigation
Thankfully, this one sounds like a serious issue, but it's nothing to worry about. The Missouri Secretary of State has opened an investigation into whether illegal fundraising was used to for a medical cannabis business license.
"It involves a party that was allegedly seeking to raise money for a medical marijuana license operating in Missouri," David Minnick, securities commissioner for the Missouri secretary of state's office, told the St. Louis Post-Dispatch late last week. "There's nothing necessarily specific as to marijuana that comes to mind, but if a person or an entity is soliciting investors, they need to be either registered or affiliated with a registrant."
This appears to be less an issue with over-policing the medical marijuana program, and more a problem of not seeking the proper authority to raise funds. It does highlight the difficulty that many of these cannabis business industry professionals must face when applying for a license to operate a medical marijuana business. 
There are legal hurdles at every corner, and mistakes can cost a business owner their license, or worse…they could incur a penalty from the state, or lose their business altogether. While the State of Missouri is working hard to deliver medical cannabis to patients, just be warned … it's gonna be a bumpy road.
Get Your Card
Getting your Missouri medical marijuana is simple. Just call our team at 1-877-242-0362 and they can set you up with an evaluation appointment (either an in-person or online evaluation). From there, our staff can help you register for your card. If you qualify in Missouri, call us today and we can help you get legal. Also, be on the lookout for more Missouri medical marijuana progress updates as this program continues to develop. As always, stay tuned!