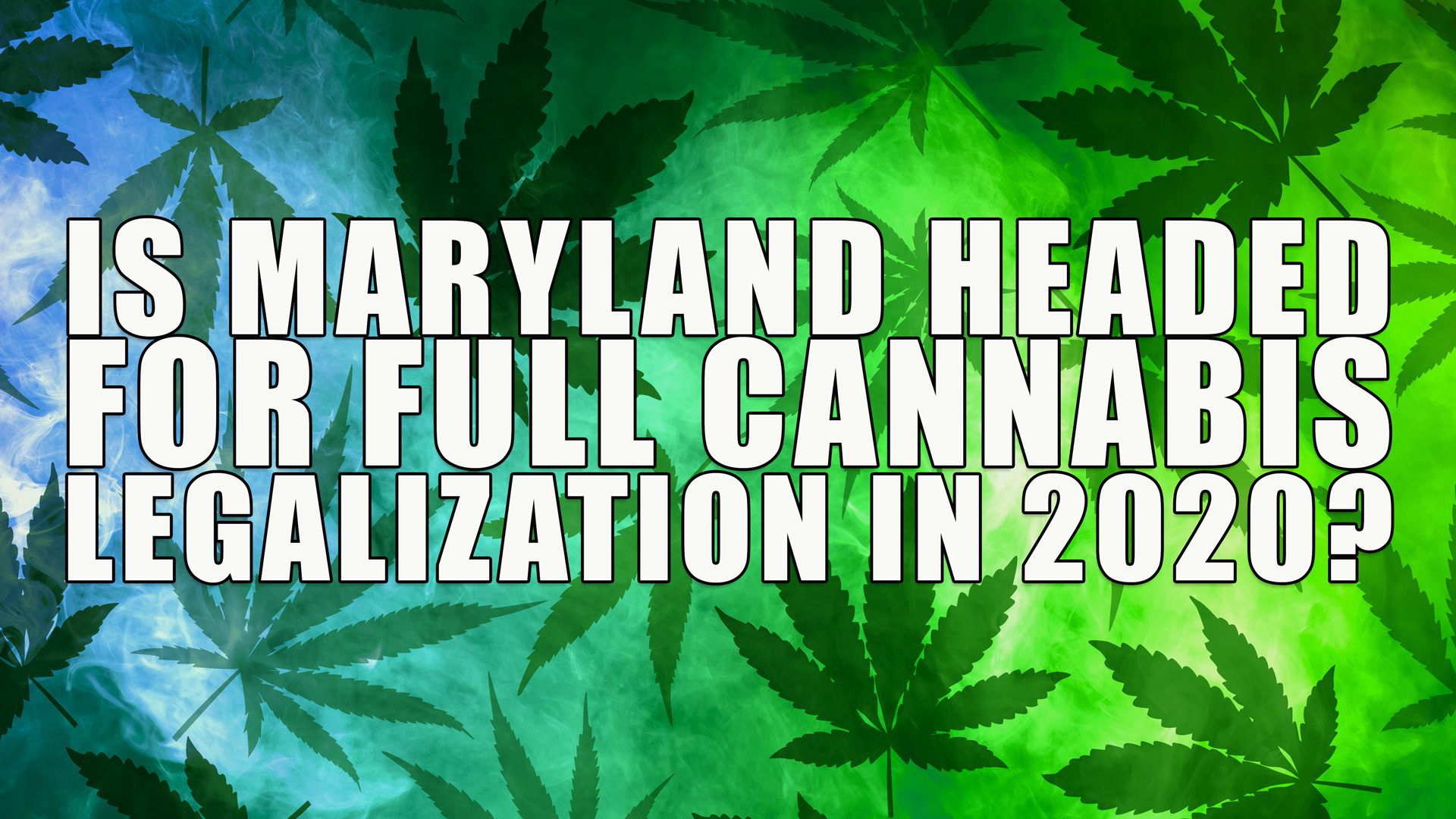 Is Maryland Headed For Full Cannabis Legalization In 2020?
According to The Baltimore Sun, the Maryland General Assembly has created a task force to begin studying full Maryland recreational cannabis legalization for adults. This would mean that all of Maryland, not just D.C., could potentially go legal in 2020. We break down what happens next.
Maryland Recreational Cannabis Legalization
2020 may or may not be the year for Maryland recreational cannabis legalization. There are a lot of factors that come into play when legislature considers cannabis legalization. But the fact that Maryland has assembled a research task force is promising.
"I don't think there's a foregone conclusion here," State Senator Bill Ferguson, co-chair of the task force, told The Baltimore Sun. "We really need to dig into: What have other states learned? What is different about Maryland?"
With Illinois going recreational, and other states (including New Mexico) also considering it, there is hope for the future of cannabis. Illinois has likely opened up the Midwest for consideration of cannabis. States like Michigan have added full legalization. And it's only a matter of time until Pennsylvania, Missouri and Ohio turn around on pot and go recreational, too…especially since Ohio's program is stumbling so much.
Is Full Legalization The Right Step?
To put it simply…hell yes! But full cannabis legalization should come with some form of regulation. Otherwise, the cannabis industry may be headed for a race to the bottom. 
At current, cannabis is regulated so that no toxic pesticides or heavy metals make their way into the medical cannabis a patient may buy. But with full legalization, regulations like those could be stripped away. This could lead to toxic cannabis, or cannabis that is potentially harmful to your health. But make no mistake, full legalization makes sense. It might just require some regulation, at least in terms of large scale cultivation.
Also, there are too many cannabis enthusiasts and people of color in jail for selling or growing a plant that literally millions of Americans use everyday, regardless of legality. For them alone, cannabis should be legal. Full legalization will aide in expunging thousands of criminal records and letting possibly thousands more out of prison. These are not major criminals, but low-level offenders. Dealers and growers of cannabis. People who deserve to take part in the industry now that it's legal.
Full legalization also makes sense from a patient perspective. It allows a patient or cannabis user greater access to safer cannabis and more specific cannabis strains. Often, full legalization also comes with the benefit of home cultivation as well. This allows cannabis enthusiasts to grow their own cannabis, to whatever rules or regulations they see fit to apply. 
Would Full Legalization Effect Maryland Medical Marijuana Patients?
Full legalization can often help states with established medical marijuana programs in that cannabis becomes more readily available. This translates to more cannabis options for medical marijuana patients. Often, there are also tax incentives or cheaper prices for medical cannabis patients. A win-win for those who already have a Maryland medical marijuana card.
That said, cannabis shortages can also be a problem, especially if the supply chain is the same between medical marijuana and recreational marijuana cultivation. Patients could see limited supplies, price hikes at launch or shortages in smaller communities. If Maryland decides to fully legalize cannabis, patients with serious ailments should be sure to stock up on any important cannabis items, like inhalers, tinctures or edibles.
Where Is Cannabis Legal in Maryland?
At current, cannabis is legal for medical purposes in Maryland. You can find out more about getting a medical marijuana Maryland card here. And you can read about medical marijuana dispensaries in Maryland here. 
Recreational cannabis is also available in the District of Columbia. D.C.'s recreational law is bizarre in that the sales of cannabis are not allowed. This means that D.C. residents can use cannabis, but there are no stores or dispensaries to buy cannabis. And growing cannabis in D.C. is technically illegal. To say that D.C.'s recreational law is bizarre is something of an understatement.
Getting Your Maryland Marijuana Card
Getting a Maryland medical marijuana card is quick and easy. All you need to do is visit one of our licensed physicians and get your medical marijuana evaluation. For more information, you can call our support staff at 1-877-242-0362. Our team can answer any questions you may have about medical marijuana in your state.