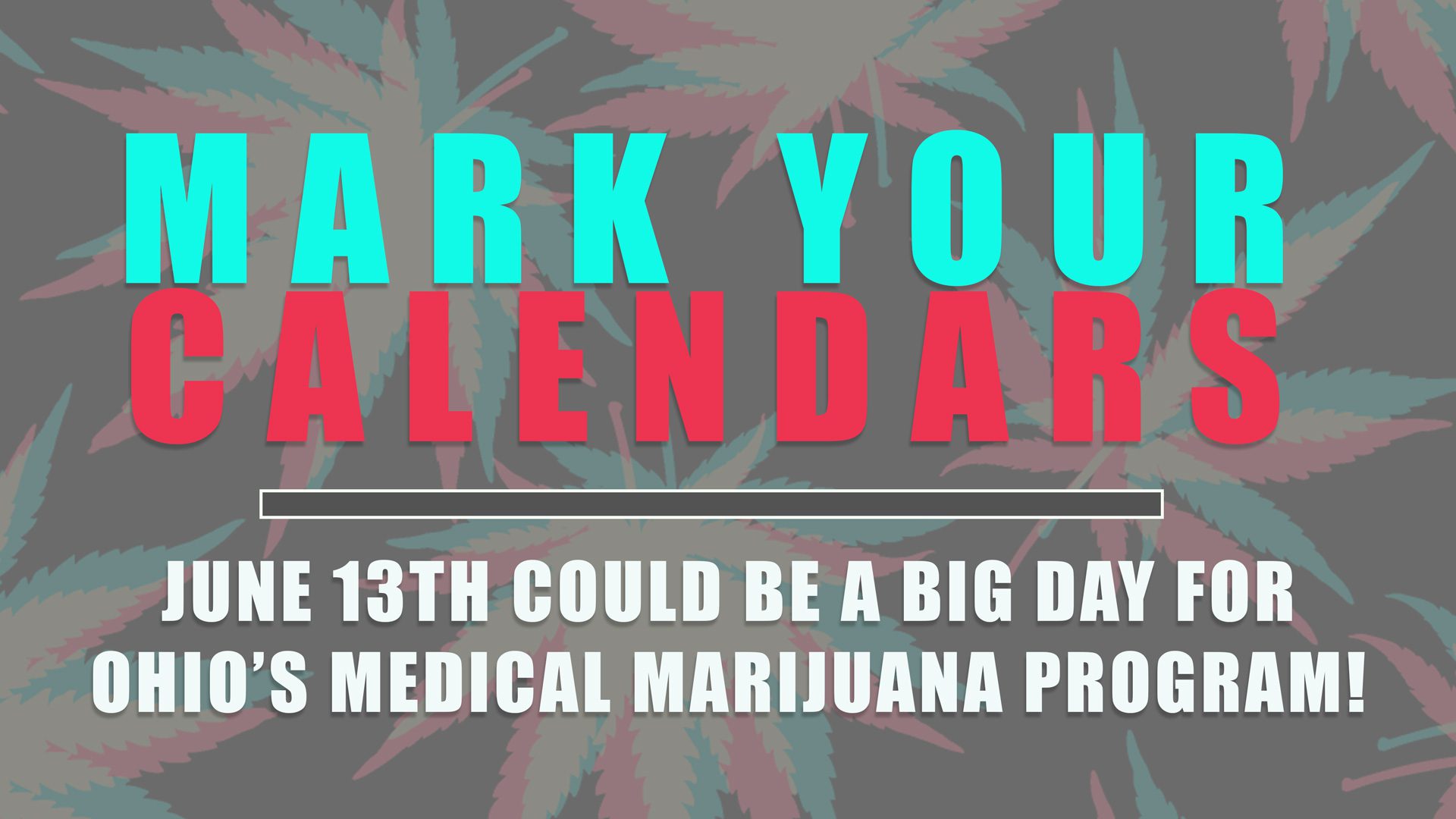 Ohio Likely To Add New Medical Conditions June 13
June 13th! Mark your calendars, Ohioans. That is the next official meeting for the Ohio Medical Marijuana Control Program. And this could be a big day! We'll break down why June 13 could be important, and what to expect from this meeting.
Why Is June 13th Important to Ohioans?
At current, there are 21 qualifying medical conditions in Ohio. June 13, 2019 is likely the day the Buckeye State will officially announce the new medical conditions to be added to the state's list of conditions treatable with medical marijuana. The conditions added are likely to be autism spectrum disorder and anxiety. 
Both conditions have already been recommended by the Ohio Medical Board. It is now up to the Ohio Medical Marijuana Control Program to officially add these conditions to Ohio's list. In a previous blog, we broke down each condition, and why they both should be added. Give it a read!
What Is The Ohio Medical Marijuana Control Program?
The Ohio Medical Marijuana Control Program, or OMMCP, is the organization that issues rules, regulations, licenses, operating certificates and statistics for Ohio's medical marijuana program (like sales numbers). This group consists of three state governing agencies. Commerce board, medical board and pharmacy board.
The OMMCP website, found here, offers a one-stop shop for patients, cannabis industry professionals, physicians, advocates and even lobbyists looking to know more about Ohio's medical cannabis program.
The OMMCP holds meetings every other month. These meetings are open to the public. They are held at the Vern Riffe Center (31st Floor – Room South B & C) at 940 2nd St, Portsmouth, OH 45662. You can get directions to the center by clicking here. Sadly, these meetings usually do not offer space for public comments, questions, criticisms or concerns. But they are a great place to meet cannabis professionals, advocates and other patients.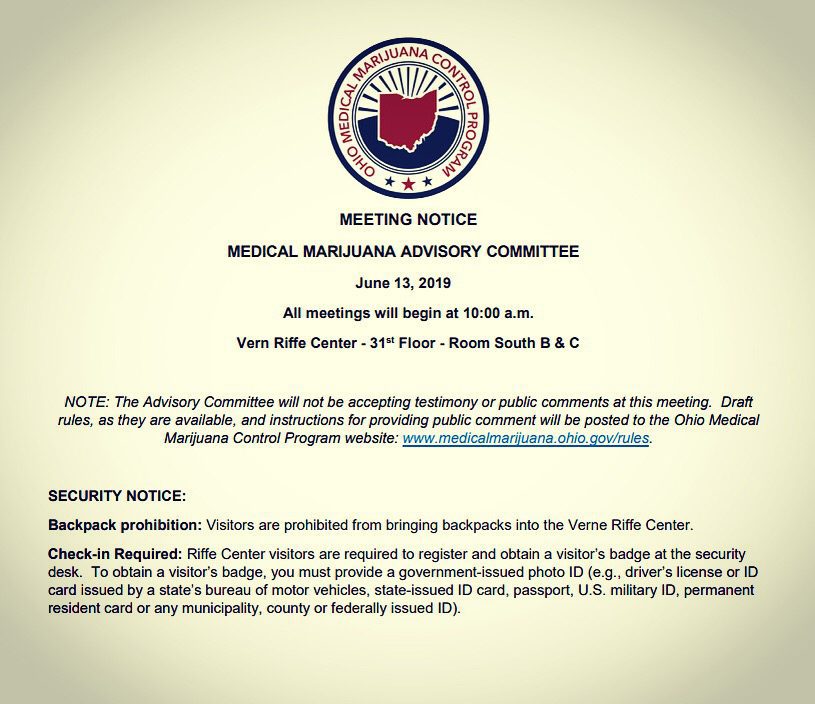 Will Anxiety And Autism Officially Qualify in June?
Though the June 13 date is looming, it is unclear yet when anxiety and autism will be officially added to the list. It is likely we will know this answer on June 13. The state is likely to issue not only their findings, but an activation date for these two ailments. This has many wondering when that date will take place.
Many advocates speculate that the two conditions will be added to the list of qualifying conditions immediately, or the following day. This would put anxiety and autism on the list by June 14, 2019. Patients would be able to see their licensed medical marijuana physician ASAP.
It is also possible the state will place a 30-90 day window on the two conditions. This would make medical marijuana available to anxiety and autism patients around July, August or September. As always, watch this space for further updates. We should know more in about two weeks!
Getting Your Ohio Medical Marijuana Card
If you have one of the 21 qualifying conditions currently on Ohio's list, you can call us today at 1-877-242-0362 and take the first steps toward getting your Ohio medical marijuana card. The process of obtaining your evaluation is easy, and activation of your card takes only a few minutes. Your medical marijuana card grants you access to licensed Ohio medical marijuana dispensaries. With your card, you can possess, buy, transport and use medical cannabis. So call us today and get started on your journey!