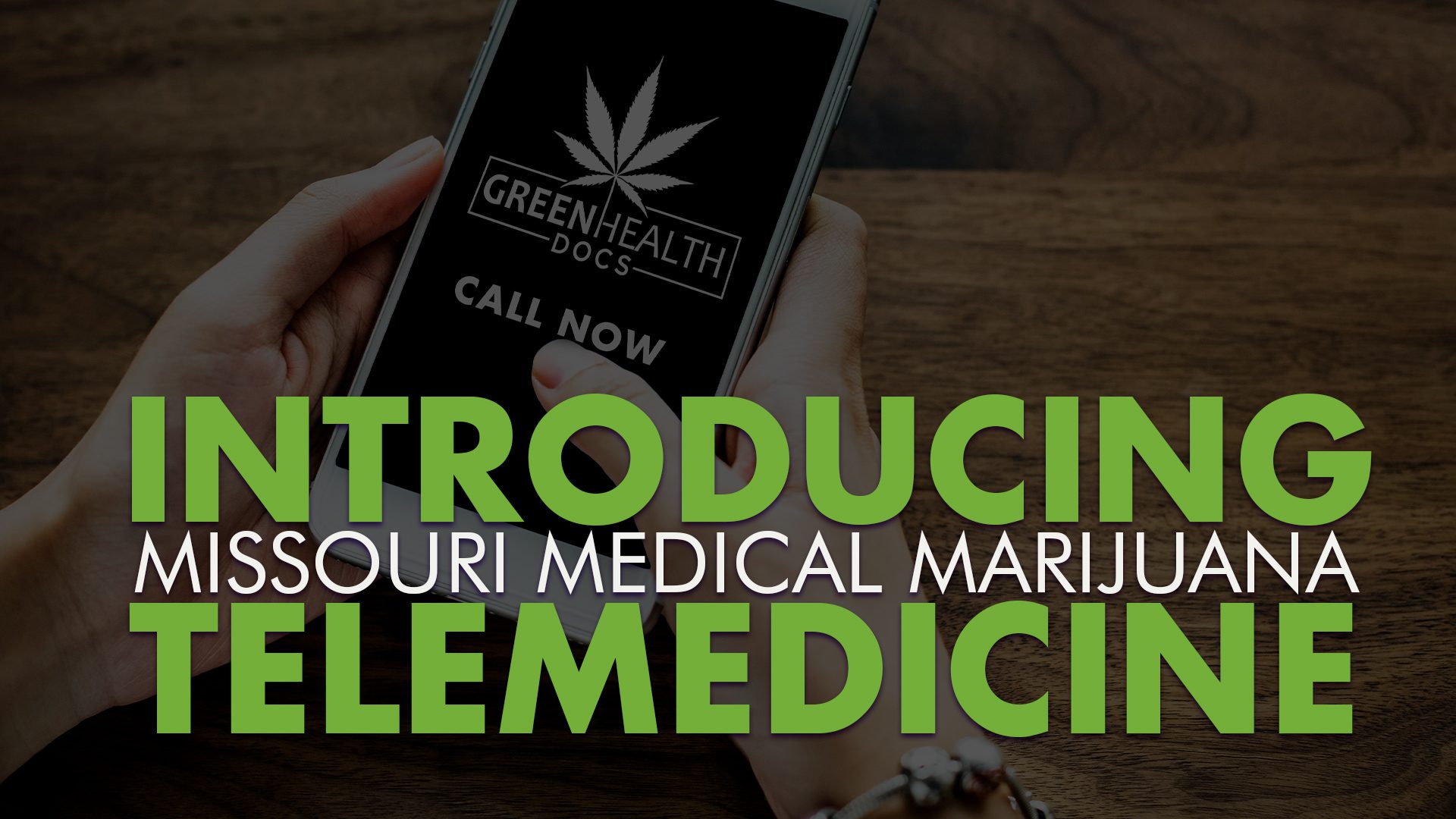 Medical Marijuana Telemedicine Arrives in Missouri
Medical marijuana telemedicine is coming to Missouri, thanks to Green Health Docs. Medical marijuana has been legal in Missouri for several months now. Sadly, many patients throughout the state are still struggling to find doctors who will write a letter of certification. This is a requirement by the state in order to obtain a Missouri medical marijuana card. This has left thousands of Missourians across the state without a doctor willing to provide a medical marijuana certification letter.
Enter Missouri Medical Marijuana Telemedicine
The best and easiest way to get your Missouri medical marijuana card is right over the phone. That's why Green Health has officially introduced Green Health Docs Online, a system that allows patients to have an evaluation with a licensed physician over the phone. This means that patients throughout the entire state, anywhere in Missouri, can partake in Green Health Docs Telemedicine.
"This is such an exciting opportunity for patients all throughout Missouri," Dr. Anand Dugar, owner of Green Health Docs, said in a statement. "We've had so many people contact us from all over the state who want to get their card. We want to be able to serve these patients as quickly, and as easily, as possible. Green Health Docs Online will allow exactly that."
Setting Up An Evaluation
The process of setting up an evaluation couldn't be easier for patients. Simply apply online or call 1-877-242-0362 to begin the process. The Green Health support team walks patients through the required steps and sets up an evaluation, either in-person or through telemedicine. All patients need are their medical records documenting one of the state's qualifying medical conditions (see below). There are no hidden fees or extra charges associated with telemedicine evaluations. 
Once a patient has been approved, they will be given a certification letter. This letter is then submitted to the state. Patients then receive their official Missouri medical marijuana card. This card allows patients to buy, consume, transport and possess medical cannabis. Special authorization can also be granted to patients that allows home cultivation of cannabis.
"Missouri is a vastly diverse state, with city and rural communities in every direction," Randy Shaffer, National Marketing Director, noted. "And in literally every one of those cities we've had patients email or call us asking to have a clinic opened in their area. While we still plan to continue expansion of our clinics, telemedicine affords patients the option to see us a little sooner, no matter where you live in Missouri."
Qualifying For Missouri Marijuana
In order to qualify for a medical marijuana card, Missouri residents must have documented evidence of one of the 21 qualifying conditions. These conditions include Alzheimer's disease (or agitation related to), any terminal illness, autism, cancer, Crohn's disease, chronic pain or neuropathy, epilepsy, glaucoma, hepatitis C, HIV/AIDS or cachexia or wasting syndrome, Huntington's disease, IBS, intractable migraines, Lou Gehrig's disease, multiple sclerosis, opioid substitution, Parkinson's disease, PTSD or other "debilitating psychiatric disorders," Tourette syndrome, sickle cell anemia, and seizures. 
If you do not have one of the qualifying conditions above, however, the State of Missouri has also added a special clause stating that "any other chronic, debilitating or other medical condition that may be alleviated by marijuana is in the professional judgement of a physician." This means that patients can bring their medical records to a medical marijuana doctor, and this physician can determine if cannabis would help their ailments during the evaluation.
To learn more about Missouri telemedicine, click here.