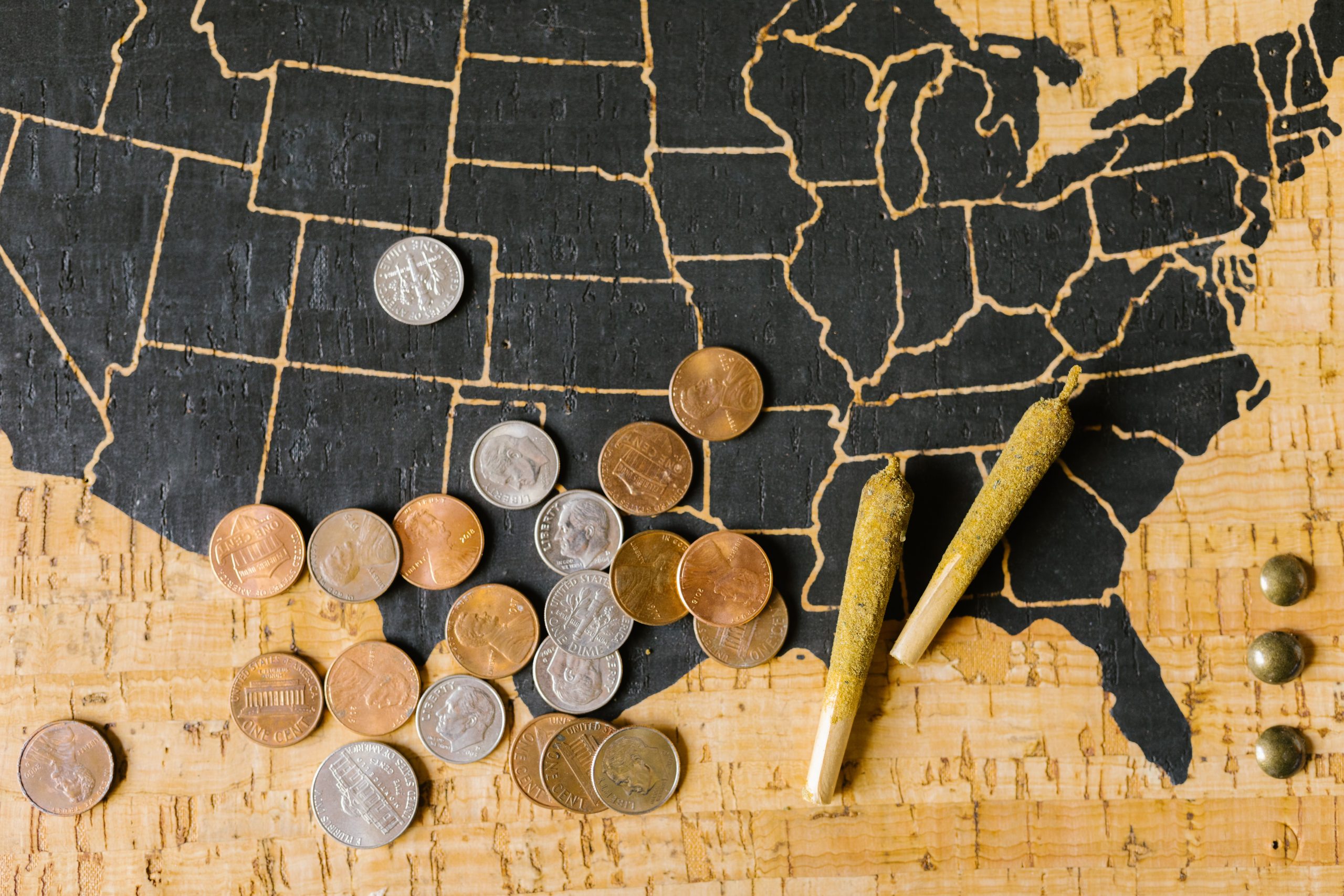 Is Weed Legal in Texas? Plus TX Weed Laws & Texas Marijuana Legalization Efforts in 2023

Photo by RDNE Stock project
Is Weed Legal in Texas?
First things first, weed is not legal in Texas for recreational use, but some forms of medicinal marijuana have been legalized and are available for purchase at medical marijuana dispensaries. In order to access these dispensaries, you must first have a medical marijuana card. Apply here today!
Weed Legalization in Texas
Cannabis legislation is one of the biggest political hot topics of our time. States throughout the United States are expanding their marijuana legalization to include medical marijuana and some states are even fully legalizing weed. What does that mean for Texas residents?
Is weed legal in Texas? Is medical marijuana legal in Texas? What is the state of marijuana law in Texas? This post will cover the current landscape of cannabis in the Lone Star State. From pending legislation to how to get your medical approval this post will cover it all.
Before exploring Texas cannabis law, let's review how marijuana works throughout the United States. There are multiple forms of legalization and understanding them is vital to not breaking the law.
How Do Cannabis Laws Work?
Cannabis law is not as simple as turning a switch that makes marijuana legal. There are three ways marijuana can be legalized, or at least have its legal status changed. Federally, marijuana is a controlled substance. On the state level, marijuana can be approved for medical use, recreational use or decriminalized.
Legalizing marijuana requires establishing a framework to accommodate legal sales of cannabis. Who can grow it? Where can dispensaries open? What will the taxes be on legal marijuana products? These changes require bureaucracy and major changes to the law.
If the laws aren't fully favored by a state's government they can die before they have a chance to be passed. The simplest form of legalization is decriminalization. This is a not-quite-legal form of legalization. It downgrades marijuana possession from a felony to a misdemeanor and in some cases even just a fineable offense.
President Joe Biden released a statement about marijuana reform. He officially pardoned people federally charged with marijuana-based crimes, encouraged states to do the same, and discussed his plans to revisit marijuana's status as a controlled substance. Until then, marijuana will continue to be managed at the state level.
Medical marijuana is a more popular form of legalization. Given the countless health benefits of cannabinoids, terpenes, and flavonoids it's no wonder more states are jumping on the bandwagon. However, medical marijuana often requires establishing a statewide program.
From the conditions that allow prescriptions to the doctors allowed to dispense medical marijuana to formally establishing the entire program. Governments need to decide which agency will manage the medical marijuana program, and vital choices with regard to how the program runs.
There are quite a few choices involved in establishing medical marijuana. Some states start by implementing a low-THC program. Others legalized CBD before the 2018 Farm Bill nationally legalized CBD. It can take months to even years to fully establish a functioning medical marijuana program after the legalization for medical use is passed.
The final form of legalization essentially fully legalizes cannabis. Once legalized for recreational use, residents can purchase cannabis like alcohol or cigarettes. It's regulated but no longer a controlled substance so it's not illegal to use or possess.
Recreational cannabis is often legalized after medical marijuana programs have proven successful. It can often be the logical progression as it introduces states to a whole new revenue stream. That being said, a significant number of laws need to be changed to accommodate recreational cannabis.
Is Weed Legal In Texas?
Weed is not currently legal in Texas. It remains illegal for recreational use however a form of medical cannabis is available for approved patients. Currently Texas has established a Compassionate Use Program (CUP) which allows approved doctors to prescribe low-THC cannabis.
Low THC cannabis is defined as compounds, salts, resins, oils and derivatives that contain no more than 0.5 % THC by weight. Also, Texas limits how patients can consume cannabis. Smoking weed remains illegal even for approved patients.
Apply for a Medical Marijuana Card Online Today
Join over 100,000 patients who have chosen Green Health Docs as their medical cannabis doctors. We have a 99% approval rate and offer a 100% money back guarantee!
Is Marijuana Legal In Texas?
Currently no form of marijuana is fully legal in Texas. The closest Texas is to legal cannabis is their low-THC cannabis which is only available to qualified candidates who follow the proper steps to obtain a prescription.
Marijuana is legally distinguishable from hemp because, while they're the same species, anything that contains more than 0.3% THC is considered marijuana and a controlled substance.
Texas's CUP Program caps their THC at 0.5% THC by weight. This is noteworthy because in the realm of legalized cannabis, marijuana THC percentages can range from 50 – 75% or more. High THC products like moon rocks and crystalline can contain as much as 90% THC by weight.
Is Delta-8 Legal in Texas?
Delta-8 THC, the popular and semi-legal isomer of traditional delta-9 THC is semi-legal in Texas. Despite being legal federally, thanks to the 2018 Farm Bill, Texas added delta-8-THC to their controlled substances list in 2021. Texas hemp companies filed a restraining order to help combat the legal status and a judge filed an injunction keeping delta-8 legal.
Is Delta-10 Legal in Texas?
While delta-8 THC is legal in a gray area as long as the injunction against its legal status stands, delta-10 THC that's derived from legal hemp is legal in Texas. Delta-10 is legal as long as it's made from legal hemp and Texas has made no direct steps to criminalize it.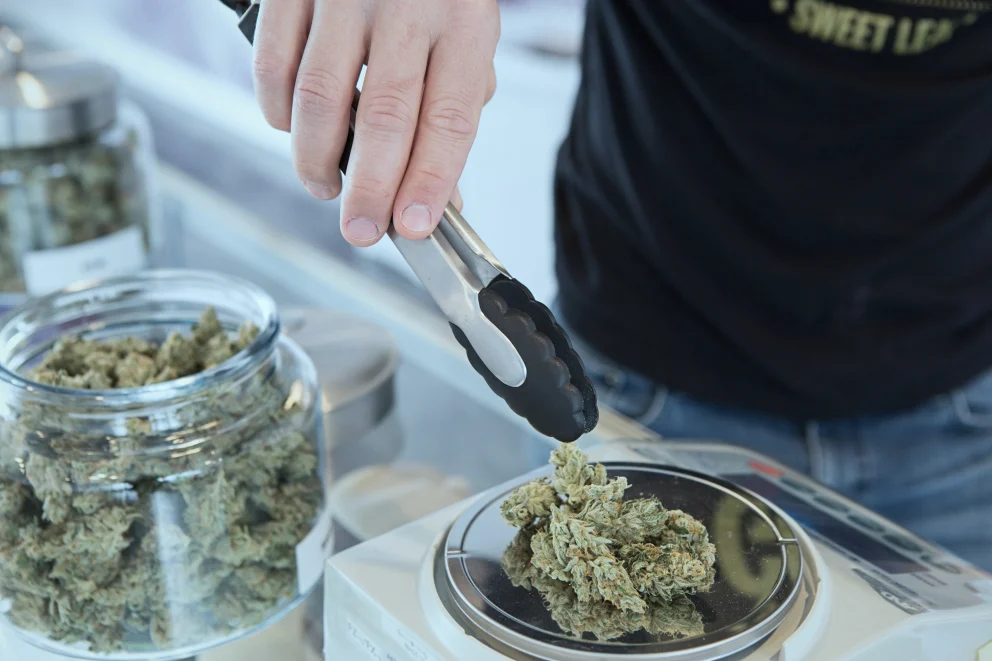 Photo by Budding . on Unsplash
Texas Weed Laws
Texas weed laws are interesting because Texas was one of the strongest states against cannabis. El Paso, Texas was the first city in the nation to criminalize cannabis. In June 1915, El Paso outlawed cannabis for fear of its danger of inciting violence. It was banned throughout Texas in 1931 and was considered a narcotic until 1973.
Until 1973, there was the potential for life sentences for possession of even small amounts of cannabis given its harsh penalties. This type of legislation is one of the major reasons for decriminalization. The reason being that as times change some people who may have been unfairly prosecuted based on their race could be serving life sentences for cannabis which is legal in a significant number of states. Also, some are given warnings while others face heavy penalties for the same substance.
In 1973, House Bill 447 downgraded Texas weed laws which were the harshest in the nation. Possession was punishable from two years to life in prison. HB 447 reduced it from a felony to a class B misdemeanor and offered an opportunity to resentence people who had been priorly charged. It did take some time to address those concerns. That attempt to resentence prisoners was first deemed unconstitutional but the governor stepped in and offered clemency to those affected.
In 2007, Governor Rick Perry signed House Bill 2391 which essentially decriminalized up to 4 ounces of cannabis. At an officer's discretion, they could offer a citation instead of taking someone directly into custody for certain misdemeanors. However, Texas law enforcement said they'd still arrest minor pot offenders.
House Bill 63 was approved in 2019 by the House or Representatives but not the Senate. It attempted to make possession of one ounce of cannabis a Class C misdemeanor rather than Class B This would make cannabis possession a fineable offense resulting in a citation.
House Bill 1325 is similar to the 2018 Farm Bill but on the Texas statewide level. This bill legalized the possession, sale, and production of hemp-derived products. It allowed CBD products to be purchased without requiring a doctor's approval. It also legally established the definition of hemp as marijuana with less than 0.3% THC.
In that moment, it opened up a legal issue that required the dismissal of hundreds of marijuana cases and eliminating new charges for many. The reason, it was the responsibility of the government to prove that those arrested were in possession of cannabis vs. what was now legally defined as hemp. It also legalized delta-8 THC which was briefly criminalized. However a judge's injunction blocked that.
In 2020, Texas regulators banned the manufacture, processing, distribution, and sale of smokable hemp. While highly contested including a temporary injunction, in 2022, the Texas Supreme Court upheld the manufacturing and processing of smokable hemp but did not protect the legal status of selling it.
In many areas with strict marijuana laws lawmakers often tacked on a 6 month driver's license suspension to any drug conviction. This "smoke a joint lose your license" legislation has been slowly overturned in many states. In June 2021, SB 181 allowed judges to waive drivers license suspensions for misdemeanor offenses to defendants without prior drug convictions.
Texas Weed Legalization
Many of the laws listed in the prior section focus exclusively on the criminal status of cannabis. While some laws lightened up sentences or even decriminalized cannabis they're not quite the same as legalization.
In 2015, Governor Greg Abbott signed Senate Bill 339 to create the Compassionate Use Program which legalized low-THC cannabis for medical use. That is the closest Texas has come to legalization at this point. In June 2019, Governor Abbott signed House Bill 3703 which expanded the list of conditions for patients in the CUP.
In 2015, state representative David Simpson proposed House Bill 2165 to legalize recreational cannabis. Sadly, the bill did not make it into law. This bill would have legalized cannabis. Many times states don't outright legalize cannabis but instead establish a recreational program to ensure the economics work for the state. There's also legislation that must be built into legalization that, when missed, can torpedo a bill from getting passed into law.
Is Weed Decriminalized In Texas?
Given its hefty punishments in the past, Texas has lightened up many of its heavy laws governing cannabis possession and the law. However, it's not been fully decriminalized statewide. Similar to the failed House Bill 63, 2023's HB 218 was passed by the House and is awaiting next steps.
If signed into law, this would make possession of up to one ounce of marijuana a Class C misdemeanor with a maximum fine of $500 and no jail time. If passed into law, this would essentially decriminalize cannabis in Texas.
Like in many other states, some cities in Texas have decriminalized cannabis. They've created cite-and-release policies for small amounts of cannabis. The idea being police would fill out a citation or ticket and release those pulled over.
These policies began in February 2009 in Austin. In 2017, Dallas established their cite-and-release policy. Harris County, Bexar County, El Paso County, Travis County, Plano, have all established similar decriminalization policies that make marijuana a minor ticketable offense.
In May 2022, Austin voters approved Proposition A. This would fully decriminalize cannabis and prohibit no-knock warrants so police officers do not stop and search people over suspicion of marijuana possession. Later that year, voters approved similar measures in San Marcos, Denton, Killeen, Elgin, and Harker Heights.
This is very progressive considering cannabis prosecution began in Texas.
Is Medical Marijuana Legal In Texas?
Medical marijuana is legal in Texas. However, it's currently only a low-THC program. That means that patients can only receive cannabis products that do not exceed 0.5% THC.
Texas's Compassionate Use Program allows doctors to prescribe low-dose THC to patients for qualified conditions. Currently, the conditions that allow cannabis prescriptions are:
Epilepsy
Seizure disorders
Multiple sclerosis
Spasticity
Amyotrophic lateral sclerosis
Autism
Terminal cancer
Incurable neurodegenerative disease
Cancer
Neuropathy
Post-traumatic Stress Disorder (PTSD)
There's also a comprehensive list of neurodegenerative diseases that also allow for low-THC prescriptions by Texas law.
Patients are eligible for Low-THC cannabis prescriptions if:
They are a permanent resident of Texas
They have a qualifying condition
They get a prescription from a CUP physician
That physician decides the benefit outweighs the risk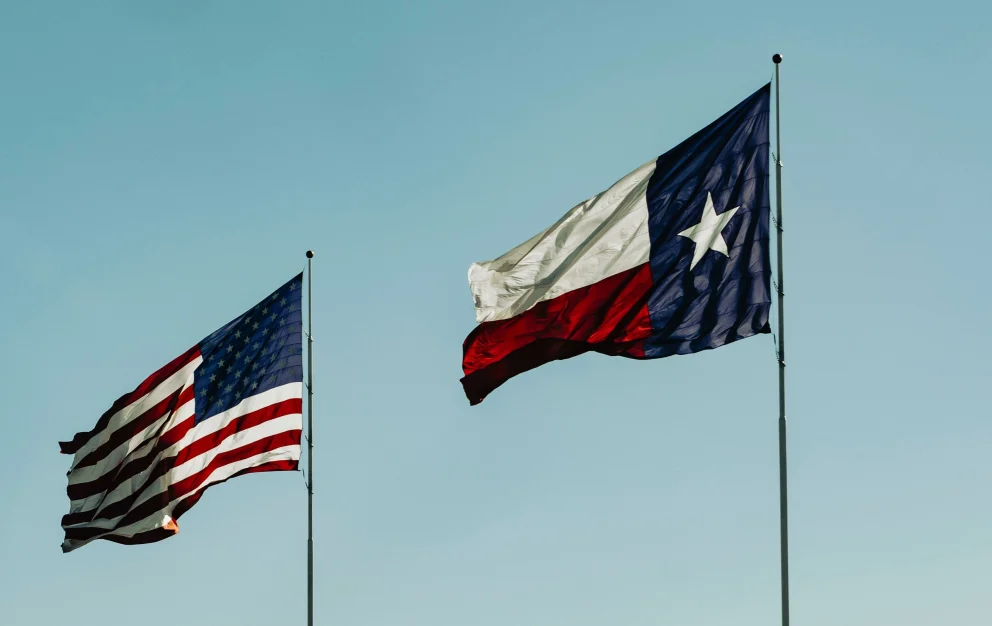 Photo by Talena Reese
How To Get A Medical Marijuana Prescription In Texas?
Getting a prescription is fairly straightforward. Patients locate a physician who is a member of the Compassionate Use Program.
That physician will then enter their prescription in the Compassionate Use Registry of Texas (CURT). Once entered, the patient or their legal guardian can go to any licensed dispensary to get the prescription. They'll only need legal identification and the patient's last name, date of birth, and last five digits of their Social Security Number.
There are no age restrictions for the CUP however younger patients will need a legal guardian in order to collect their prescription.
For help finding the right doctor who is in the CUP click here.
Texas Medical Marijuanas Laws 2023
There are always pending laws that can potentially change the legal status of cannabis in states where it is not yet legalized. However, only time will tell if they actually become law.
In June 2021, HB 1535 expanded the medical marijuana program to include more medical research and expand the coverage to include cancer and PTSD.
In 2023, House Bill 1805 seeks to expand the covered medical conditions and define a per-dose THC limit rather than a percentage limit for all patients. This would open patients up to the potential for higher dosages that could better treat their symptoms.
Texas Dispensaries
Texas has established a fairly large network of dispensaries and a pretty seamless process. It's easy to find a medical marijuana dispensary in Texas. This helpful list of all of the dispensaries in Texas.
Unlike in other states where patients must register for a medical marijuana card, in Texas, the doctor enters your prescription into the Compassionate Use Registry. Within 24 hours, a patient can visit any dispensary of their choice and purchase their prescribed cannabis products.
Closest Recreational Dispensary To Texas
The closest recreational dispensary to Texas would be in New Mexico. Given New Mexico has legalized recreational cannabis Texans can legally purchase cannabis in New Mexico. However, if they transport it into Texas they are putting themselves at risk legally. Cannabis is not decriminalized throughout all of Texas yet so this could be technically breaking the law.
Final Thoughts
While growing interest in the countless medical breakthroughs with cannabis there is still the barrier of formerly negative opinions of cannabis. Texas, given it was the first state to criminalize marijuana as a narcotic, does seem to be embracing medical marijuana albeit slowly.
Only time will tell how long it will be before Texas considers recreational cannabis. However, patients curious about medical marijuana can have a fairly simple time obtaining their prescription for low-THC cannabis products.
If you need help finding a doctor or locating a dispensary, let Green Health Docs help make the process simple and seamless.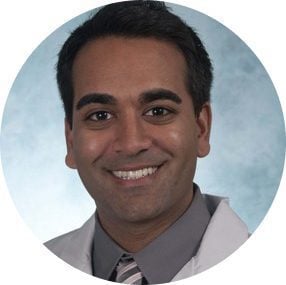 This article has been reviewed by Dr. Anand Dugar, an anesthesiologist, pain medicine physician and the founder of Green Health Docs. Graduating from medical school in 2004 and residency in 2008, Dr. Dugar has been a licensed physician for almost 20 years and has been leading the push for medical cannabis nationwide.