Is Weed Legal in Georgia? Plus Georgia Weed Laws & Georgia Marijuana Legalization Efforts in 2023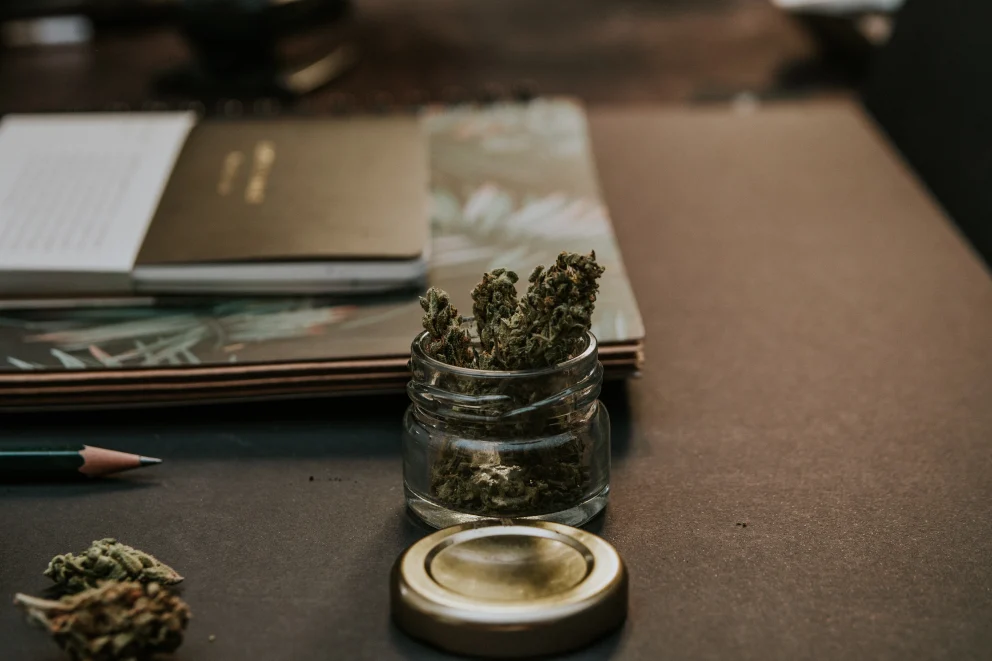 Photo by Yash Lucid
Cannabis law is shifting despite not much movement on the national front. While marijuana remains a controlled substance that's illegal on the federal level, states can still decide the legal status of cannabis for themselves. Some states have green-lit medical marijuana, others have fully legalized cannabis and there are still a few holdouts keeping it illegal.
What is that state of weed legality in Georgia? Is there any form of legalized weed available in Georgia? What are your rights regarding marijuana in Georgia? Understanding the law is important to protect yourself and, where possible, legally use marijuana.
American views on cannabis are shifting. President Joe Biden made a statement on marijuana reform and pardoned many federally charged marijuana-based crimes. Biden also stated he'd revisit the Schedule of marijuana as a controlled substance.
Where does Georgia stand on medical marijuana? Will recreational weed be legalized in Georgia? This article will review the current status of cannabis in The Peach State and options for Georgia residents. If you're curious about signing up for a medical marijuana card in Georgia click here.
How Do Cannabis Laws Work?
These days, cannabis law is not quite as simple as legal and illegal. The laws governing cannabis can be confusing. Simply put, there are three different levels of cannabis legalization: cannabis legalized for medical use, recreational use, or being decriminalized.
With the legalization of medical marijuana, there are certain regulations governing how cannabis can be obtained, the health conditions that allow patients to qualify for a cannabis prescription, and in some cases, even how patients can consume it. Some states have not allowed patients to smoke cannabis or regulate how much they can obtain.
A preemptive step to the passage of medical marijuana is the approval of low-THC cannabis or products for medical patients. Florida began its legalization for medical use with the approval of low-dose THC for approved patients. A few years later, full-strength cannabis was approved for medical patients. As that system became more established, more attempts have been made to fully legalize recreational cannabis.
People can think it's simple to legalize cannabis. However, infrastructure must be built and laws must be changed. Even with medical marijuana there are laws that keep cannabis otherwise illegal. The laws and regulations governing medical cannabis are important to understand to avoid facing legal consequences.
That is, unless cannabis has been decriminalized. Possession of marijuana carries heavy charges when it is a controlled substance. Decriminalization is another step in the legalization process. Despite how it sounds, decriminalization is not the same as legalizing cannabis. Decriminalization downgrades the crime of possession from a felony to a misdemeanor.
Rather than receiving jail time or heavy criminal charges for using cannabis, in areas where cannabis has been decriminalized, someone might simply face a fee or community service for possessing marijuana.
Part of the driving force for decriminalization is the fact that the prosecution of marijuana based crimes has been racially biased or unfairly prosecuted. While decriminalization is not quite legalizing cannabis it ensures someone doesn't face jail time for possessing or using a substance that's legal in many states throughout the US.
The final form of legalization is the approval of marijuana for recreational use. This is essentially fully legalizing cannabis. When legalized for recreational use cannabis is often treated like alcohol or cigarettes. People must be of age and provide identification to purchase it from dispensaries.
One of the reasons for delays in legalization is the work to regulate newly legal cannabis. Taxes, the conditions under which you can grow or sell cannabis, the places where one can legally obtain it, and the reworking of laws must all take place before it gets released in the market. This process takes time but understanding the law ensures you can not only follow it but also support legislation that pushes for cannabis laws you support.
Apply for a Medical Marijuana Card Online Today
Join over 100,000 patients who have chosen Green Health Docs as their medical cannabis doctors. We have a 99% approval rate and offer a 100% money back guarantee!
Is Weed Legal In Georgia?
Currently, cannabis is not legal in Georgia. There has been an approval for medical cannabis products made of low-THC oil. That means cannabis flower, smokeable or forms of cannabis are not legally available.
Edibles are also not legal. The only allowed forms of medical cannabis available to patients will be oils, tinctures, capsules, and topicals that have the legally approved dose of THC (up to 5%).
Research into medical marijuana throughout the US finds the average percentage of THC being administered at around 15% across states where cannabis is legal. Meanwhile in areas where cannabis is legal recreationally, products can range from on the lower side 20-30% to as high as 90% with high-THC products like moon rocks, dabs, and crystalline.
The approval of low-THC cannabis is often an initial step where states dip their toes into legalizing cannabis to see if the framework is sustainable.
Georgia Marijuana Laws
As far back as 2015, Georgia's House Bill 1 a.k.a. Haleigh's Hope Act (HB1) approved the use marijuana for treatments by physicians, acupuncture, physician assistants, cancer and glaucoma treatment, respiratory care, clinical perfusionists, and orthotics and prosthetics practice in certain cases.
On April 17, 2019, Governor Brian Kemp (R) signed Georgia's Hope Act (HB 324) into law. This bill allows patients to safely access low-THC medical cannabis oils within Georgia. "Low THC" is defined as anything up to 5% THC.
In 2021, Georgia passed SB 195 which expanded legally approved products beyond oils to include tinctures, transdermal patches, lotions, and capsules but excluded edible products, vaporization, and raw flower. Again, it's important to note that Georgia only has approved low-THC oil which counts out smoking or edibles.
In the 2021, Georgia House Bill 1425 was introduced to aid in the approval of licenses for the production of the low-THC oil but it stalled.
Is Medical Marijuana Legal in Georgia?
While not quite medical marijuana, low-THC cannabis oil, low being up to 5%, is approved for the following medical conditions:
AIDS: severe or end stage
Alzheimer's Disease: severe or end stage
Amyotrophic Lateral Sclerosis: severe or end stage
Autism Spectrum Disorder: when (a) patient is 18 years of age or more, or (b) patient is less than 18 years of age and diagnosed with severe autism
Cancer: end stage or when treatment produces wasting illness or recalcitrant nausea and vomiting
Epilepsy and Seizure disorders or trauma related head injuries
Hospice Care: inpatient or outpatient
Multiple Sclerosis: severe or end stage
Parkinson's Disease: severe or end stage
Peripheral Neuropathy: severe or end stage
Post-Traumatic Stress Disorder: resulting from direct exposure to or witnessing of a trauma for a patient who is at least 18 years of age
Sickle Cell Disease: severe or end stage

Tourette's Syndrome
As of September 2022, around 20,000 patients have signed up for the low-THC oil program.
Georgia Medical Marijuana Law
Currently, the laws governing the low-THC program are fairly strict. Patients are only allowed to be in possession of up to 20 fluid ounces of low-THC oil.
Patients and caregivers of patients who believe they may be eligible can consult their physician to obtain a Low THC Oil Card through the Low THC Oil Registry.
If approved by the physician, patients or their caregivers' information will be entered into the registry. Cards cost $25. The Low THC Oil Card is valid for two years from their date of issue. After that time, cardholders will need to again consult with their physician about their continued eligibility.
If you'd like to start the process you can sign up with a physician here.
Dispensaries In Georgia
As of early 2023, there are no dispensaries but this will soon change. There are plans for the first dispensaries to open in Spring 2023. However, there is a fixed level of availability given the law. According to the law, only six producers are allowed to cultivate the medical cannabis to generate the low THC oil in Georgia. This includes an allowance for two universities.
That law also allows for cultivators to open up to 5 dispensaries allowing for up to 30 dispensaries in the state. The Georgia government can authorize private dispensaries but the licensing process has been bogged down in legal challenges that have yet to be resolved.
The law does allow pharmacies to legally sell medical cannabis preparations, however given its federal illegality, red tape, and legal bureaucracy might keep large franchise pharmacies from entering the medical marijuana space.
Georgia Recreational Legalization 2022-2023
There are two laws currently in contention that are pushing for the legalization of recreational cannabis. SR 165 and HR 281 would amend the state's constitution to legalize use, possession and retail sale of marijuana for adults 21 and over.
If either of these is approved by lawmakers, the measure would place a question on the ballot to allow Georgia voters to choose to legalize recreational cannabis.
Is Recreational Weed Legal In Georgia 2022-2023?
As of now, recreational cannabis is not legal in Georgia. Additionally, medical marijuana is not fully legal, the law only allows for low-THC oil and products. Considering the strict letter of the law this may be a sign of reticence for a full approval of marijuana in the near future.
That being said, there are 20,000 patients waiting to utilize low-THC oil without dispensaries even being available showcasing an interest in access to medical cannabis.
When Will Georgia Legalize Weed?
As of now, there are two amendments up for discussion regarding legalizing recreational cannabis. Were these to be approved, Georgia voters could vote on this measure in the next election, then the government would draft the laws for legalization. It could be another two years.
To use a real world example, Florida approved low-THC oil in 2014. By 2016, Florida expanded to legalizing medical marijuana and decriminalizing it in major cities. As of 2023, recreational cannabis is not legal, however multiple laws have been brought to the Florida government and have failed based on their specific verbiage.
As to the question, is Georgia legalizing weed? Only time will tell if Georgia lawmakers and residents decide to legalize cannabis but it will likely be tied to the success, adoption, and efficacy of the low-THC oil program.
Georgia Weed Legalization & Decriminalization
In October 2017, Atlanta reduced the penalty for up to 1 ounce (28 g) of cannabis to a $75 fine. In March 2018 Savannah City Council reduced the penalty for marijuana possession to a $150 fine.
Cannabis is currently decriminalized in Clarkston, South Fulton, Forest Park, Kingsland, Statesboro, Macon–Bibb County, Chamblee, Tybee Island, and Athens–Clarke County. To contact your lawmakers and encourage them to push for decriminalization you can fill out a form by the The Marijuana Policy Project (MPP) here.
Final Thoughts
When compared to other states, Georgia is still fairly new with regards to legalizing cannabis for medical or recreational use and even in decriminalizing marijuana possession. Only a few large cities have decriminalized marijuana possession and low-THC is the first step in medical marijuana legalization.
That being said, you can take the steps to join the low-THC oil registry, and sign up to see a doctor. The success of the low-THC initiative as well as voting for and supporting recreational legalization can help encourage Georgia lawmakers to push for marijuana reform.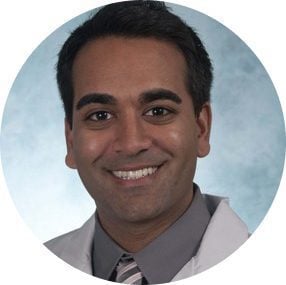 This article has been reviewed by Dr. Anand Dugar, an anesthesiologist, pain medicine physician and the founder of Green Health Docs. Graduating from medical school in 2004 and residency in 2008, Dr. Dugar has been a licensed physician for almost 20 years and has been leading the push for medical cannabis nationwide.