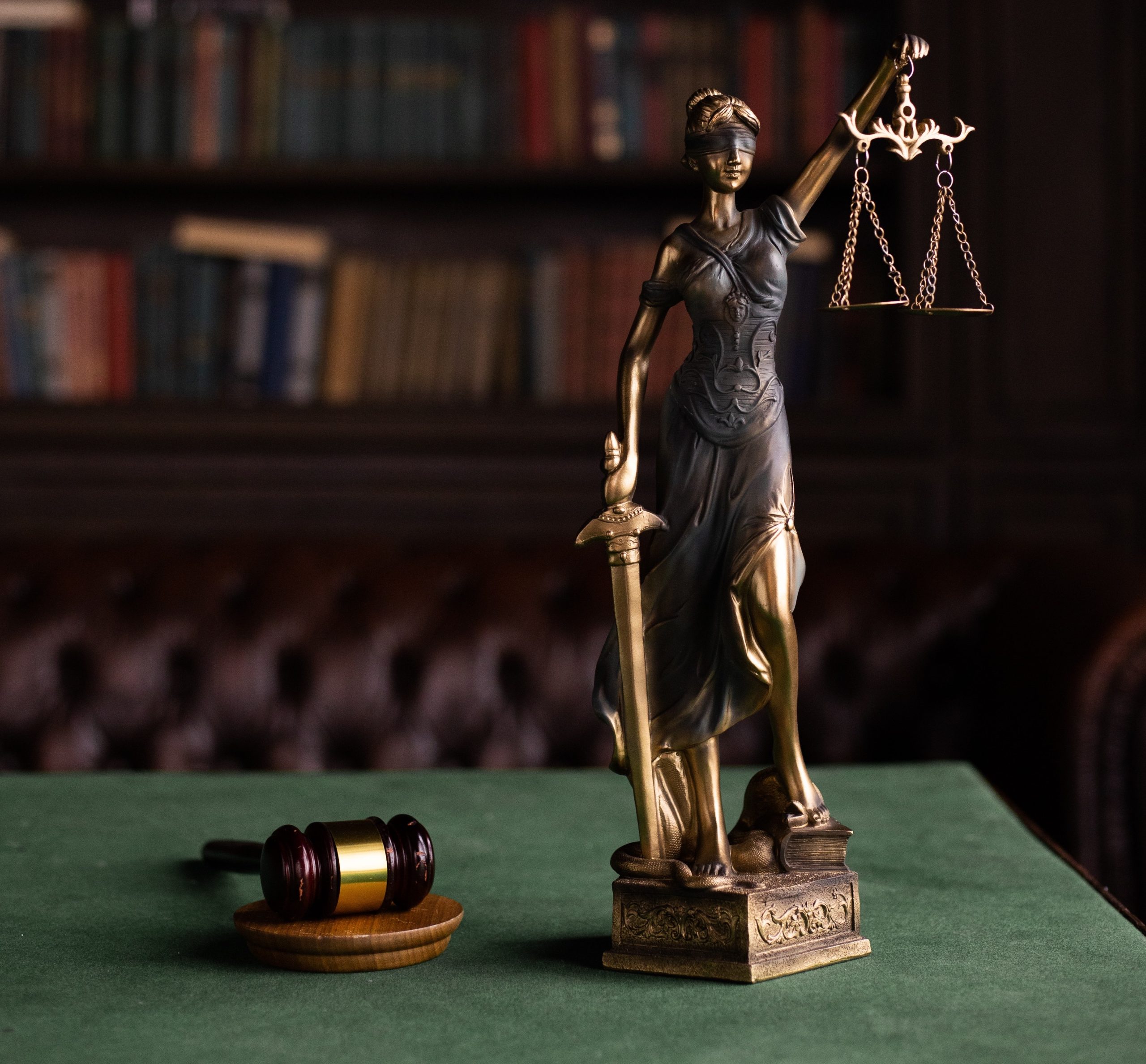 Is Weed Legal in Alabama? Plus More Questions About Alabama Weed Laws & Alabama Marijuana Legalization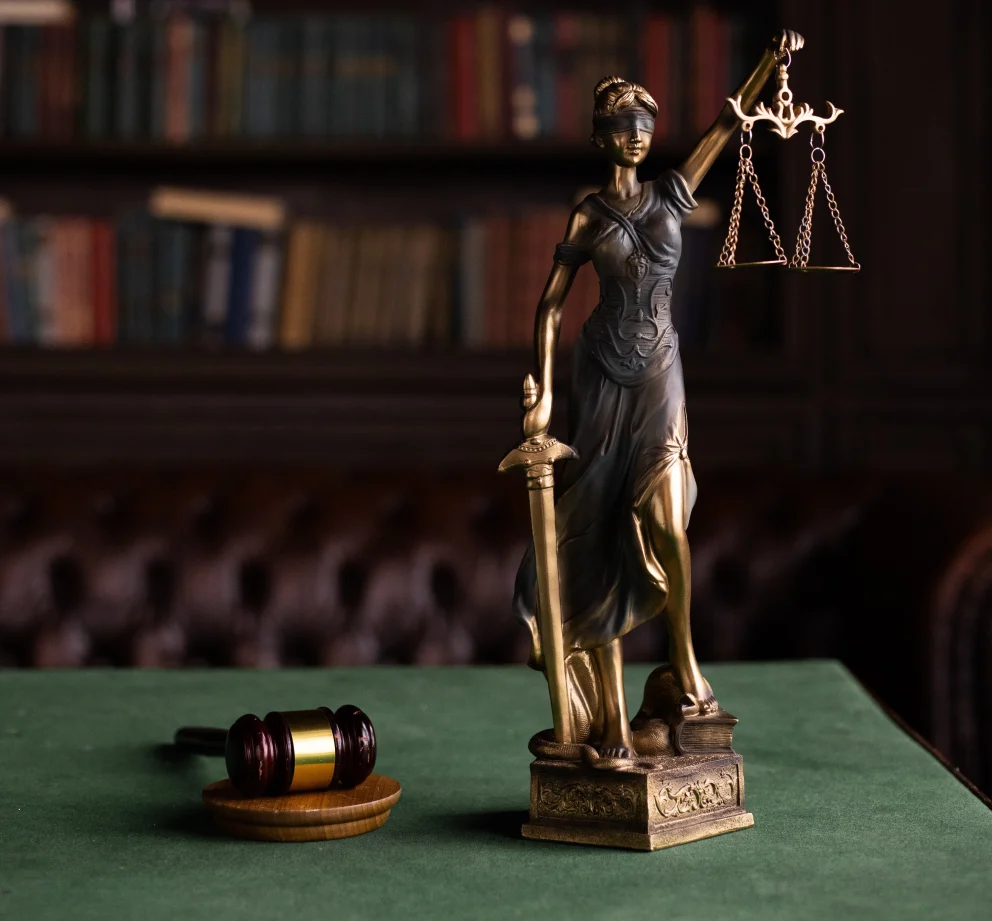 Photo by Ekaterina Bolovtsova
Is Marijuana Legal in Alabama?
The short answer is no, recreational weed is not legal in Arizona, but some forms of medicinal marijuana have been legalized and made available for purchase at medical marijuana dispensaries. In order to access these dispensaries, you must first have a medical marijuana card. Click here to apply for your card now!
Alabama Cannabis Legislation
There was a time when marijuana was highly illegal but attitudes are changing throughout the United States. While not legal on the federal level, states have begun to decide the legal status of cannabis for themselves. What is the current state of weed in Alabama?
Can you buy edibles in Alabama? Has weed been decriminalized? This post will cover the current state of cannabis law throughout the state of Alabama to help you understand if, how, and where you can legally obtain cannabis in Alabama.
In Alabama, cannabis law is still in its developmental stages but this post will help you understand the lay of the land. If you want to sign up for medical marijuana in Alabama you can start easily here.
How Do Cannabis Laws Work?
Cannabis law is not quite as simple as legal vs. illegal. The laws governing cannabis can be complex because when legalizing cannabis there must be a new structure for the sudden development of a cannabis industry. This includes taxes, regulations, and in the case of legalization rewriting laws.
At its most simple, there are three different levels of cannabis legalization: medical marijuana, cannabis legalized for recreational use, and decriminalization.
With medical marijuana, a framework needs to be established. Rules must be outlined that cover the proper taxes, regulations for who can open a dispensary and grow in the state. Laws also regulate the health conditions that qualify for a cannabis prescription, and in some cases, how patients can use cannabis.
That's right some states have legalized medical marijuana but do not allow patients to smoke weed, use edibles, or dab.
Oftentimes, states will dip their toes into cannabis legalization by allowing for low-THC cannabis oil to be prescribed to patients. From there it can branch out to full strength cannabis. Patients still require a prescription and to register with the state.
The next step can be decriminalization and eventually fully legalizing recreational cannabis. That being said, some states approach this process differently.
Marijuana possession can carry heavy criminal charges as a controlled substance. The second form of legalization is decriminalization. It downgrades the crime of carrying and using cannabis from a felony to a misdemeanor.
Rather than jail time or criminal charges, when decriminalized, people found in possession of cannabis may simply face a ticket, fee, or have to do community service. Part of the push for decriminalization is that people often arrested for marijuana based crimes were often unfairly prosecuted or racially profiled. While decriminalization is not quite legalizing cannabis it downgrades the crime of using a substance that's legal in states throughout the US.
President Joe Biden issued a statement on marijuana reform and pardoned many federally charged marijuana-based crimes. Biden's statement also explored revisiting marjuana as a controlled substance.
The final step towards legalization is the legalization of marijuana for recreational use. That is essentially fully legalizing cannabis. Recreational cannabis is treated like cigarettes or alcohol requiring proof of age and identification.
Legalization takes time. With any form of legalization comes regulation. This process takes time but understanding the law ensures you can not only avoid any legal trouble but also put your support towards cannabis laws you support.
Alabama is still fairly early in taking steps toward legalization. A medical marijuana program has passed but is not fully operational but the registration of new patients has begun.
Apply for a Medical Marijuana Card Online Today
Join over 100,000 patients who have chosen Green Health Docs as their medical cannabis doctors. We have a 99% approval rate and offer a 100% money back guarantee!
Alabama Marijuana Law
While medical marijuana is now legal in Alabama it has been a long journey. It began as far back as April 2015 with the passage of Carly's Law. The law allowed the University of Alabama at Birmingham to provide CBD oil to treat children with seizure disorders.
Named for three-year-old Carly Chandler, it was signed into law by Governor Robert Bentley and opened up Alabama to using cannabis medically. Two years later, Leni's Law approved CBD oil for all people with debilitating diseases or conditions.
This law was named for Leni Young, a 4-year-old whose family moved to Oregon from Alabama for legal access to CBD oil for seizures.
In October 2018, the Alabama Department of Public Health adopted a rule allowing for the medical use of FDA-approved drugs that contain CBD like Epidiolex. The 2018 Farm Bill federally legalized the growth and cultivation of cannabis plants that contain less than .3% THC which made CBD and delta-8 and delta-10-THC products legal.
Alabama Medical Marijuana
In May 2021, Governor Kay Ivey approved Senate Bill 46, a.k.a. The Darren Wesley 'Ato' Hall Compassion Act. This new law legalized medical marijuana for qualified patients and provided legal protections to patients when using medical marijuana. Marijuana remains illegal but patients with qualifying conditions and who meet the legal criteria can have access.
There were earlier attempts to pass medical marijuana in Alabama. In 2012, HB66 a.k.a. "The Alabama Medical Marijuana Patients Rights Act," was introduced as a bill but died in committee.
In 2016, The Medical Marijuana Patient Safe Access Act (Senate Bill 326) was introduced by Senator Bobby Singleton (D-Greensboro). This bill passed the Senate Judiciary Committee but did not reach the Senate floor and also failed.
Currently, the law in Alabama is a bit confusing because it is legal in the case of qualified patients but also remains illegal for everyone else. Part of the legalization process is overhauling the law.
There have been multiple failed attempts at decriminalizing cannabis in Alabama.
Is Weed Decriminalized In Alabama?
A major push for decriminalization is the elimination of jail time for non-violent marijuana possession offenses. These crimes can often be unfairly prosecuted or racially biased, and push for incarceration.
Under Alabama law, marijuana possession in the first degree is treated as a Class C felony that carries one year to 10 years in prison. There is a mandatory minimum of 1-year-and-1-day to serve which cannot be suspended by a judge. There is also a $15,000 fine.
Sale of any amount of cannabis is a Class B felony punishable with a 2- to 20-year sentence (with the 2 years being a mandatory minimum) and maximum $30,000 fine. Sale to a minor is punishable by a sentence of 10 years to life imprisonment and a maximum fine of $60,000.
These laws are subtly changing. Alabama Code § 13A-12-214 established possession of marijuana in the second degree. Any first-time "personal use" offenders could be charged with a lesser offense that is classified as a misdemeanor. The maximum penalty being a $6,000 fine and a 1-year jail term which could be suspended by a judge ordering probation.
There is no minimum drug amount attached to the charge of marijuana possession in the first degree which would mean the intent to sell. This means one offender might be charged in the first degree and another in the second and they would face vastly different charges. This lack of fairness is part of the push for decriminalization.
Senate Minority Leader Bobby Singleton,(D-Greensboro) has introduced decriminalization legislation for four consecutive sessions. SB 98, if passed, would end prison sentences for marijuana possession of less than 2 ounces. Setting this benchmark would protect offenders from excessive punishment for a crime that's legal in other states.
Senate Bill 42 could revise the criminal code of Alabama by reducing the penalty for marijuana possession to a $200 fine for possession of under an ounce of cannabis. If passed this would decriminalize cannabis possession in the second degree.
Alabama formerly was a "Smoke a joint, lose your license" state which required a mandatory six month driver's license suspension for the use and possession of cannabis. This law has changed as more states are revising how they see cannabis crimes.
Is Weed Legal In Alabama?
Currently, cannabis is only legal in certain forms and under certain conditions for medical use. Medical marijuana has regulations including requiring a prescription for an approved condition, registration with the state, and obtaining a medical marijuana card.
Currently, possession of any amount of cannabis in the state of Alabama can be prosecuted as a felony, punishable by incarceration. In the case of a misdemeanor, marijuana possession in the second degree, one might still face jail time.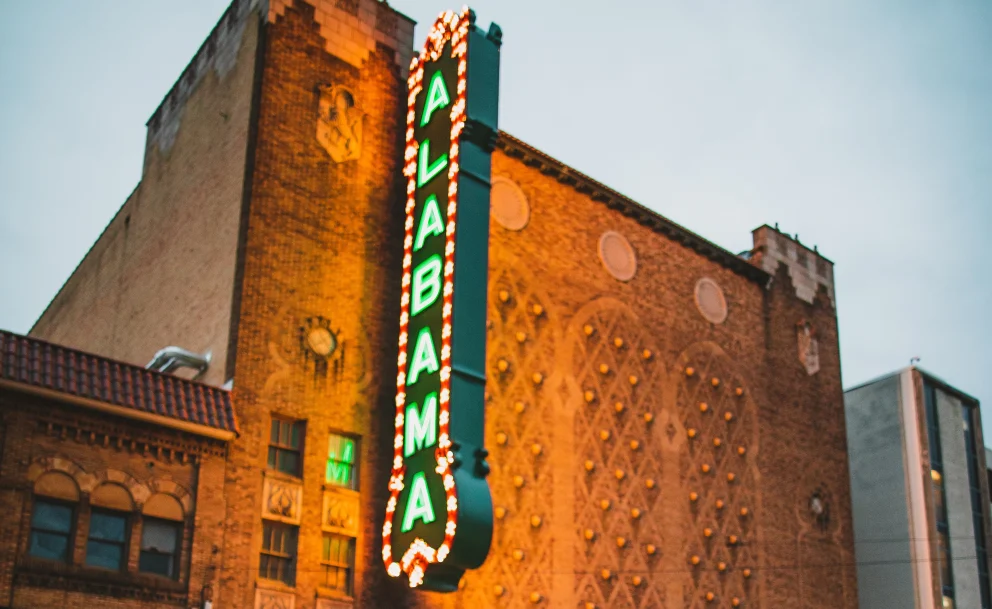 Photo by David Lundgren
Is Medical Marijuana Legal In Alabama?
Medical marijuana is technically legal in Alabama however there are still strict regulations. Additionally, the medical marijuana program is still in its early stages and patients may not receive cannabis until late 2023 at the earliest.
Patients must:
Be a State resident
Be 19 or older

Patients below 19 years old must have a parent or guardian as their caregiver who must register with the state

Certified by a registered physician
Have a qualifying condition
Registered with The Alabama Medical Cannabis Commission (AMCC)
Get issued a valid medical cannabis card
Currently, medical marijuana is only approved for the following medical conditions:
Autism spectrum disorder
Cancer-related cachexia, nausea or vomiting, weight loss, or chronic pain
Chronic or intractable pain
Crohn's Disease
Depression
Epilepsy or a condition causing seizures
HIV/AIDS – related nausea or weight loss
Panic disorder
Parkinson's Disease
Persistent nausea that is not significantly responsive to traditional treatment. Exceptions include pregnancy-related nausea, cannabis-induced cyclical vomiting syndrome, or cannabinoid hyperemesis syndrome.
Post-Traumatic Stress Disorder (PTSD)
Sickle cell anemia
Spasticity associated with a motion neuron disease, including Amyotrophic Lateral Sclerosis aka Lou Gehrig's Disease
Spasticity associated with multiple sclerosis or a spinal cord injury
Terminal illness
Tourette's syndrome
How To Get Medical Marijuana In Alabama
In order to get access to medical marijuana in Alabama one must first find an approved physician. Find a medical doctor in Alabama.
The patient will then receive a recommendation for medical marijuana and can register with The Alabama Medical Cannabis Commission (AMCC), submit the proper paperwork including the registration fee and a photo and receive their medical marijuana card.
Is It Legal To Smoke Weed In Alabama?
While medical marijuana is currently legal in Alabama, it's not legal for approved medical patients to smoke weed or consume edibles.
The only approved forms of medical marijuana are:
Capsules
Gels, oils, and creams for topical use
Liquids or oils for use in an inhaler
Nebulizers
Suppositories
Transdermal patches
Are Edibles Legal In Alabama?
While medical marijuana has been approved for legal distribution in Alabama, edibles, raw cannabis flower, and smokeable vape products are not permitted and remain illegal. Eliminating food-based edibles (such as cookies, brownies, candies, etc) is likely a sign Alabama may be slow in their decision to legalize. It seems products are strictly for medical use at this time.
When Will Alabama Have Dispensaries?
The most recent progress that the AMCC has made in establishing its medical marijuana program was collecting applicants from businesses seeking licenses to cultivate, process and distribute marijuana products.
On September 1, 2022, the Commission began accepting medical cannabis business applications. The AMCC reported 94 businesses applied for these licenses. They have partnered with the University of South Alabama to review these applicants and assign the limited number of licenses available.
In April 2023, the applicants were made available for public inspection and comment.
In June 2023, Alabama is slated to award the business licenses in each category. Once the licenses are issued, physicians will be able to get certified to prescribe cannabis and dispensaries will be able to open.
Is THC Legal In Alabama?
Currently, THC is only legal in two forms. THC in the form of medical marijuana remains legal for qualified cardholders. As of May 2023, the Alabama medical marijuana program is still launching so there are no actively enrolled patients or cardholders.
Legal forms of THC, like delta-8 and delta-10 THC, that are cultivated from legal hemp are legal federally. Alabama has not criminalized these forms of THC so one can purchase delta-8 and delta-10 products where available. One can legally use these forms of THC in Alabama.
Final Thoughts
Alabama had very strict laws regarding incarceration for marijuana possession. While it has embraced legalizing medical marijuana, this process is still taking time. The entire infrastructure of legal dispensaries, registering patients, and approving doctors has begun in Alabama but is still being phased in.
It may not be until 2024 when patients can actually actively participate in Alabama's medical marijuana program. If you'd like to find a medical marijuana doctor in Alabama to start your registration process click here to begin the process.
Time will tell how marijuana legalization progresses in Alabama as medical marijuana rolls out and new legislation gets introduced.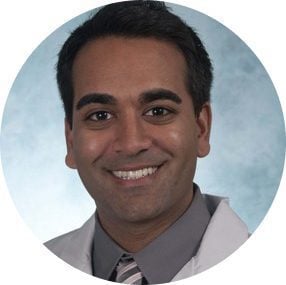 This article has been reviewed by Dr. Anand Dugar, an anesthesiologist, pain medicine physician and the founder of Green Health Docs. Graduating from medical school in 2004 and residency in 2008, Dr. Dugar has been a licensed physician for almost 20 years and has been leading the push for medical cannabis nationwide.