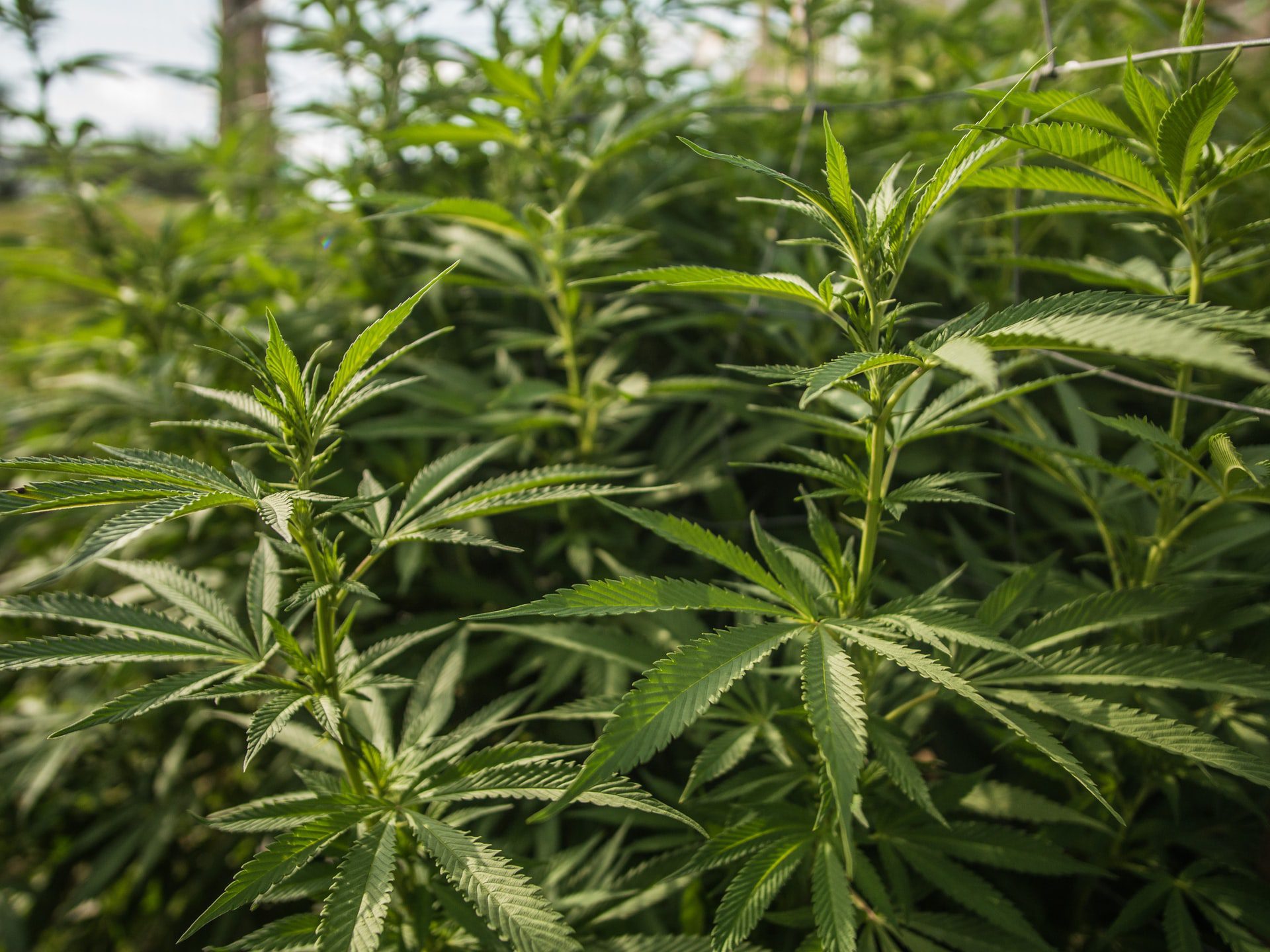 Is Hemp Flower Legal in Missouri?
The federal government legalized the cultivation and sale of industrial hemp in 2018, but there's still some confusion about the legal status of hemp flower and CBD products in Missouri. The state traditionally restricts the use of CBD oil to qualifying epilepsy patients, but hemp-derived CBD products are popping up in stores from St. Louis to the Ozarks—no medical recommendation required. So is hemp flower legal in Missouri or not?
A Bit of Background on Hemp
Hemp is a variety of the Cannabis sativa plant, the same plant from which marijuana is derived. However, Missouri—much like the federal government—does not regulate hemp as marijuana. Hemp is a low-THC cannabis cultivar, meaning that it doesn't contain enough THC to get users high.
From a legal standpoint, the plant is considered hemp if it contains no more than .3% THC; it's considered marijuana if it contains more than .3% THC. This is the case in Missouri and at the federal level.
Hemp is used to make clothing, textiles, building materials, and even paper products. It also contains ingredients and byproducts that are consumed by human beings. Hemp seed oil and CBD oil are the most common examples.
Hemp seed oil comes from the seeds of the Cannabis sativa plant. It's rich in nutrients like omega-3 and omega-6 fatty acids and bioactive compounds.
Cannabidiol, or CBD, is a cannabinoid, an active compound extracted from hemp and cannabis. Unlike its cousin THC, CBD is non-psychoactive, so it doesn't get the user high. CBD has been studied as a possible treatment for epilepsy, muscle spasms, anxiety, inflammation, and a range of other conditions.
Is Hemp Flower Legal in Missouri?
Missouri no longer treats hemp as a form of marijuana, and you won't put yourself in legal jeopardy by purchasing hemp products.
Still, in order to understand the legal status of hemp in Missouri, it's important to understand the timeline of hemp legalization nationwide.
In 2014, while hemp was still heavily restricted at the federal level, Missouri legislators established the Missouri Hemp Extract Registration Program (MHERP). The program was one of the first of its kind, allowing the use of hemp extract for the treatment of epilepsy. "Cannabidiol oil care centers" were established in the state to provide qualifying patients with CBD treatments.
Later that same year, the U.S. government loosened the federal restrictions on hemp, allowing universities to develop pilot programs to study hemp processing and cultivation.
In 2018, the Missouri General Assembly followed suit, legally distinguishing hemp from marijuana and establishing the Industrial Hemp Research Program. This allowed Missouri universities to develop their own hemp pilot programs.
At the end of 2018, the federal government legalized the commercial cultivation and distribution of industrial hemp. Missouri later relaxed its hemp cultivation laws in response and even introduced its own medical marijuana program. CBD products are now legal to purchase in Missouri.
Still, it's understandable why a lot of consumers are confused. Local CBD businesses were raided by police as recently as 2018, and epilepsy patients are still encouraged to seek CBD treatment through the Missouri Hemp Extract Registration Program even though CBD products have become widely available outside of the program. Consider that there are over 20 CBD retailers in the St. Louis area alone, all of which operate freely.
If you do purchase CBD or hemp products, the most important thing is to ensure that the product contains more than .3% THC. If it contains more, it's legally classified as marijuana and subject to more stringent regulations and penalties. If you want to purchase marijuana-derived CBD products, you'll need to get a Missouri medical marijuana card and purchase from one of the state's licensed cannabis dispensaries.
Hemp Flower Is in Demand in Missouri
Hemp flower products, especially CBD, are becoming extremely popular in Missouri. This may be because cannabidiol provides a potential alternative to some of the most common pharmaceuticals in the state.
For instance, the most prescribed drugs in Missouri are amlodipine and lisinopril, both indicated for high blood pressure. As it turns out, CBD may provide a natural alternative for hypertension sufferers. A 2017 study looked at the resting blood pressure of healthy men treated with 600 mg of CBD vs. placebo. CBD reduced resting blood pressure and resulted in fewer blood pressure spikes when subjects were subjected to stress tests.
Missouri also has one of the nation's highest rates of antidepressant use, with nearly 14% of the population relying on these drugs. Because CBD may address anxiety and depression, it's being sought by a growing number of individuals living with these conditions.
If you want to try hemp products for your health, but you're concerned about the legal status in Missouri, you may qualify for the state's new medical marijuana program. As a medical marijuana cardholder, you'll have access to a full selection of cannabis and hemp remedies—all legally obtained. It all starts with a physician's evaluation.
If you decide to skip the marijuana certification and just purchase from your local CBD shop, it's unlikely that you'll face any legal ramifications. Speak to a legal representative, though, if you have additional concerns.