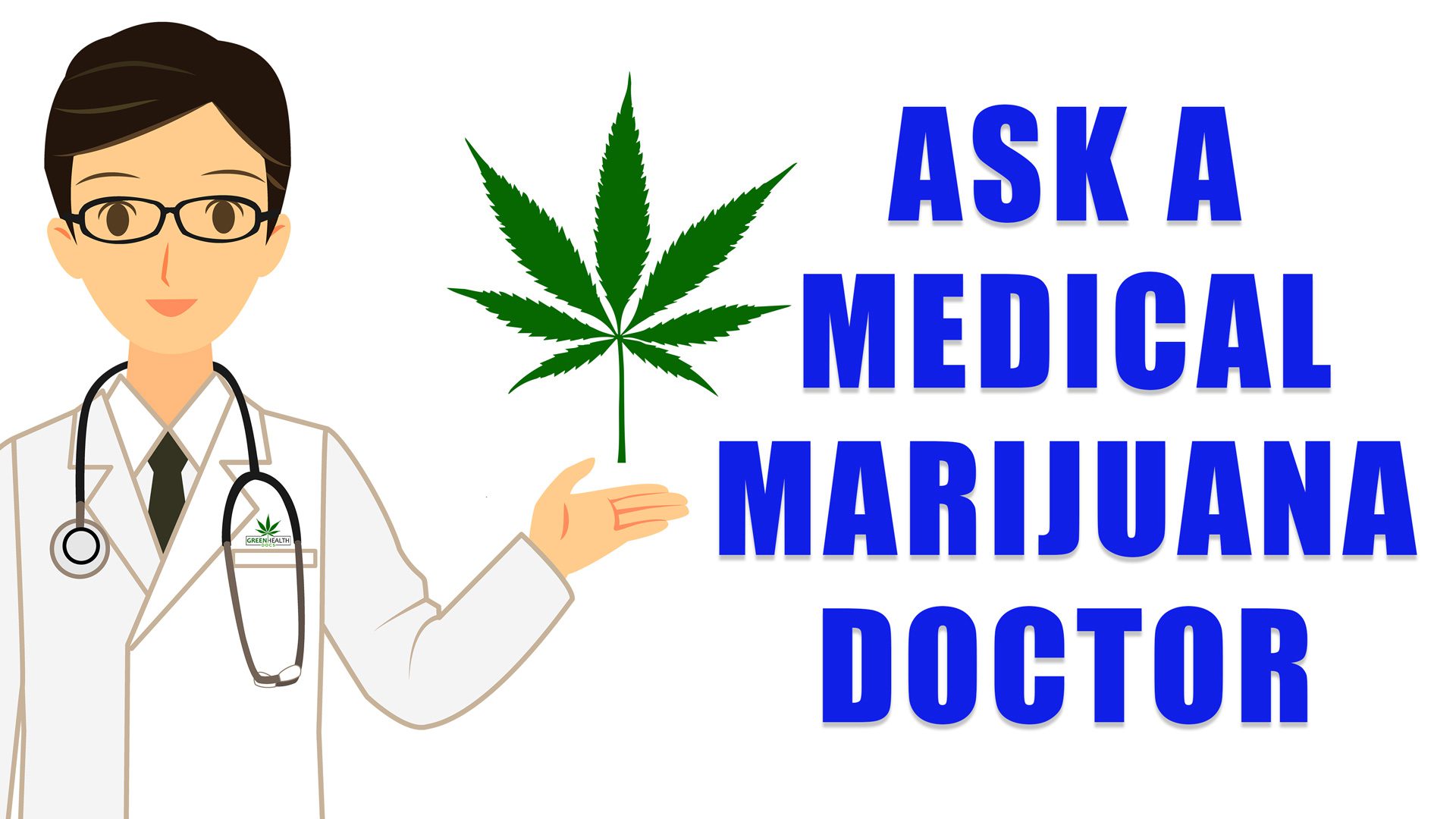 Ask A Medical Marijuana Doctor: Dr. Kathy Trumbull Interview
Our medical marijuana doctors are asked hundreds of questions each day about medical cannabis. That's why we've created this new interview series, Ask A Medical Marijuana Doctor, where one of our physicians will answer common questions that many medical marijuana patients ask when visiting our clinics.
Dr. Kathy Trumbull has been certifying patients so they can receive their Missouri medical marijuana card since we opened our doors this spring. Her knowledge in the cannabis field is outstanding, and her compassion and care for patients is her top priority. We sat down with Dr. Trumbull to discuss some common questions that patients have about using cannabis.
Q: What do you recommend for patients using cannabis for the first time?
Dr. Trumbull: I remind them that whenever they are going to try something really different or new, like a new strain of marijuana or a larger dose of marijuana (or one of the components like CBD), that they should do that at home at a time where they really don't need to do anything else, in case they have an unwanted reaction.
Q: What do you consider a dose of marijuana?
Dr. Trumbull: A dose would be a number of "puffs," or the amount of a tincture (by drops or milliliters) or edible (like a single piece of candy or a measurable amount of a brownie).
Q: What is a good starting dose for medical marijuana?
Dr. Trumbull: There is no specific starting dose but a patient should start low and slowly work up to the dose they want to use. This is how to avoid unwanted effects. I also explain to patients that I cannot tell them that a specific dose is going to work and that they could find that their body needs quite a bit of CBD (or any other component) to feel an effect. This is not wrong as some studies have had people using as much as 400 mg or more a day.
Q: Is CBD alone enough for some patients?
Dr. Trumbull: It can be. I do tell people who will be working on pain relief that they may find that CBD is not enough and that they will get the best relief with a tiny bit of THC added. The amount of THC needed will be so small that they may have no effect that they can feel from it other than the improved pain relief.
Q: Is medical marijuana stronger than black market cannabis?
Dr. Trumbull: A lot of the marijuana on the streets contain various strains that are high in THC content on purpose because the average grower/dealer figures that the only reason to buy marijuana is to become high. Most of the strains that will be used in medical marijuana will have a lower content of THC since we don't need a lot to get the effects we are looking for medically.
Q: If a patient has fibromyalgia, for example, is there one strain that works?
Dr. Trumbull: Each person is going to have to experiment with different ways, different strains, and different amounts to find what is going to work best for them. They might find they prefer one strain in the morning and a different strain in the evening.
Q: When do you typically recommend marijuana topicals?
Dr. Trumbull: For people with more joint-specific problems or neuropathy of the hands or feet, lotions, transdermal patches or balms can be used.
Q: Should a patient drive after medicating?
Dr. Trumbull: CBD should not hinder driving, but monitor your tolerance and make sure CBD doesn't make you sleepy. I wouldn't want a patient to be excessively sleepy or anxious while driving.  Certainly panic attacks while driving are no good. And if they did somehow end up using enough marijuana with enough THC in it that they did become high a patient really shouldn't be driving.
---
If you have any questions about cannabis or getting your medical marijuana evaluation, be sure to comment below and we'll add them to the next Ask a Medical Marijuana Doctor. You can also call our friendly support team at 1-877-242-0362 and they can get you set up with an appointment, either through our in-person Missouri medical marijuana doctor clinics, or over the phone through online appointment. Getting legal is easy, so call us today!