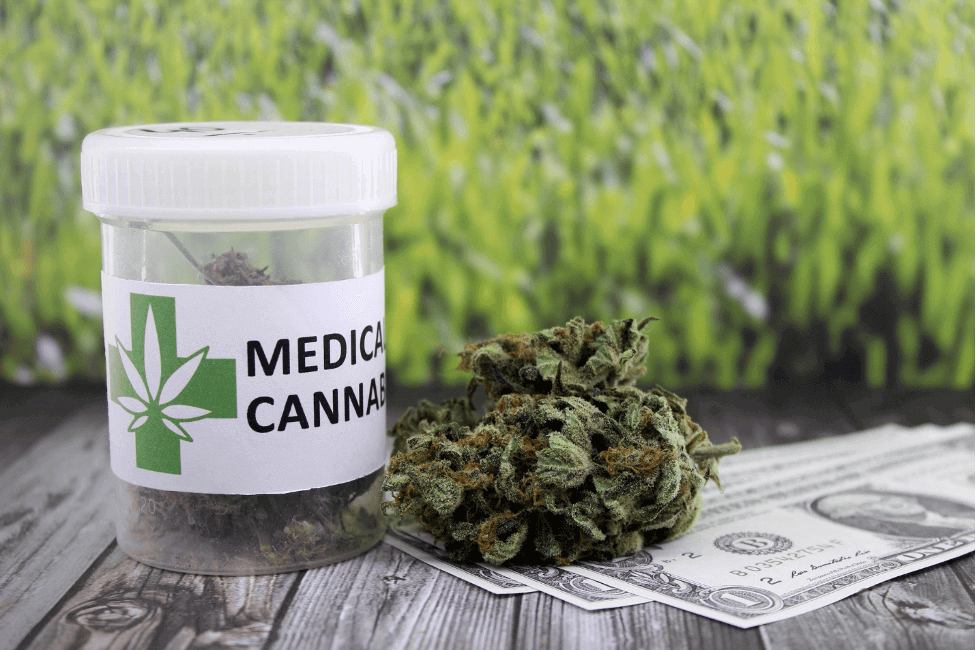 The Complete Process of Obtaining a Medical Marijuana Card in West Virginia
Around 85% of Americans support the legalization of medical marijuana, and it is estimated that several million currently use it to treat certain medical conditions.
With that being said, if you live in West Virginia, and meet certain qualifications, you can obtain a medical marijuana card.
On April 19, 2017, Governor Jim Justice signed Senate Bill 386 into law, stating that West Virginia residents suffering from certain medical conditions can treat those conditions with cannabis.
There are certain qualifications one must meet to be eligible to obtain a medical marijuana card, however, but don't worry, the process of actually obtaining one is pretty straightforward.
This guide highlights everything you need to know about obtaining a medical marijuana card in West Virginia, and even gives you some tasty cannabis-infused recipes to cook yourself.
Note: This program is not yet in effect, but this guide will equip you with the necessary information you need to prepare yourself.
Qualifying Medical Conditions
Not just anyone can obtain medical marijuana, and Senate Bill 386 outlines a list of qualifying conditions you must have in order to redeem a medical marijuana card.
These qualifying conditions include:
Terminal illnesses with a prognosis of 1 year or less to live
HIV/AIDS
Sickle-Cell Anemia
Parkinson's Disease
Multiple Sclerosis
ALS
Chron's Disease
Epilepsy
Seizures
Intractable pain
Huntington's Disease
Neuropathies
Cancer

PTSD
How to Get a Medical Marijuana Card in West Virginia 
If you're wondering how to get a medical marijuana card, the process is pretty straight forward. However, there are some conditions you must meet to qualify.
The very first qualification is that you must be 18 years of age or older to obtain a card yourself. Those under 18 years of age aren't totally out of luck, however. If you're under 18 years old, you must have an authorized caregiver who is 21 years or older obtain the medical marijuana card for you.
Register with the Bureau
The West Virginia Bureau for Public Health operates alongside the Medical Cannabis Commission for West Virginia.
Registering with this Bureau is the first step you must take to obtain a medical marijuana card.
Obtain a Physician Certification
If you have one of the qualifying medical conditions listed above, your next step is to go to a clinic near you that has a practicing doctor, who is registered with the Bureau, and has completed the four-hour course relating to medical marijuana.
This doctor will assess your health, your medical history, and perform a physical examination to determine whether or not you're suffering from a qualifying medical condition.
You can also be evaluated online via video conference to see if you qualify for the medical marijuana program in West Virginia. This is a risk-free evaluation, and if you don't meet the qualifications you will be refunded fully.
Apply for Your Medical Cannabis ID
Once a qualifying doctor approves you and signs a physician certificate, it's time to apply for your medical cannabis ID.
You will need to send in the signed physician certificate along with a filled-out application and a $50 annual registration fee to the West Virginia Department of Health and Human Resources. You will also need some other forms to apply, such as your ID and proof of West Virginia residency.
Once these forms are processed, you will receive your medical marijuana ID card.
Purchase Cannabis from an Approved Dispensary
Once you have your medical marijuana ID card, you can begin purchasing marijuana from an approved dispensary.
West Virginia is planning to license up to 10 growers, along with as many as 10 manufacturers/producers. It will also have up to 100 dispensaries across various towns.
In West Virginia, the towns allowed to house a dispensary include Charleston, Elkins, South Charleston, Huntington, Clarksburg, and Wheeling.
The laws pertaining to this program will allow someone with a medical marijuana card to purchase up to a 30-day supply of cannabis at one time. They do not specify how many ounces this includes.
When Does This Program Go into Effect?
While it is exciting to think about being eligible for a medical marijuana card, don't hold your breath too soon.
Because of the fear from banks that they would be charged with violating federal drug and banking laws, there have been some delays in actually bringing this process to fruition.
It is projected that this program won't be up and running until 2021, possibly even 2022. Once the program is up and running, the process of actually obtaining your medical marijuana card is estimated to take anywhere from 30 to 90 days.
How Exactly Can Medical Marijuana Benefit You?
Medical marijuana is a safe way to treat multiple health issues among patients, especially when it comes to controlling pain. It is impossible to overdose on, is far less addictive than opiates, and can even take the place of nonsteroidal anti-inflammatory drugs such as Aleve and Advil.
In fact, medical marijuana is sometimes even used to help those with opioid or alcohol dependencies fight those addictions, though merely having an addiction may not be enough to actually qualify you to receive a medical marijuana card.
Plus, being the form of cannabis used for medical marijuana will not actually get you high, it's a great way to combat health issues and concerns without leaving patients feeling out of it, unlike many prescribed opiates and other drugs.
The use of marijuana is exploding across the United States. Studies show marijuana is a safe and natural way to aid those suffering from certain medical conditions. Once you've had your consultation with your doctor you will know whether or not you qualify to receive medical marijuana.
Cannabutter: How to Make and Use It
Cannabutter is exactly what it sounds like, cannabis-infused butter. Making cannabutter is one of the easiest ways to make edibles.
Here's how to make cannabutter:
Ingredients:
1 cup butter
1 cup water
1 cup (7-10 grams) of ground cannabis
Directions:
Preheat your oven to 245ºF
Decarboxylate your cannabis by placing cannabis buds on a baking sheet. Cook 30-40 minutes, gently shaking the tray every 10 minutes
Grind cannabis coarsely
Add 1 cup of butter and 1 cup of water into a saucepan. Simmer on low until butter is melted
Add the ground cannabis to the saucepan
Simmer for 2-3 hours at low heat (never exceeding 200ºF)
Once cooled, strain freely through cheesecloth into a jar
Refrigerate
How to Determine Potency
The potency of your cannabutter depends both on the potency of the original cannabis, as well as how long and hot it was cooked to create it.
To determine the potency, eat about ¼ -½ teaspoon of it on a cracker and monitor how you're feeling after about an hour. Use this to determine how much of the cannabutter you'd like to use in future recipes.
How to Use It
Once you've cooked your cannabutter and determined its potency, it's time to create some cannabis-infused edibles. From brownies to pasta dishes to ice cream, the possibilities are endless.
Here are some helpful things to know about edibles, including some tips to follow when cooking and specific recipes to make.
How to Make Edibles
The laws regarding medical marijuana state that, when sold at a licensed dispensary, it will be available in several forms, including pills, oils, gels, creams or ointments, extracts that can be consumed through vaporization or nebulization, tinctures, dermal patches, and dry leaf and plant form.
However, you're not entirely limited to these forms.
If you purchase your marijuana in plant form, you can manipulate it to be used to make edibles, and there are tons of different recipes you can follow when doing so. However, there are some things you want to look out for when cooking edibles.
Some basic tips you'll want to keep in mind when cooking with cannabis include:
A little bit goes a long way
Decarboxylate it in the oven first
Cook at low temperatures, slowly
Don't grind it too fine
Know the portion size
Add water
Store & label carefully
Cannabutter can be used to replace butter in any recipe you'd like to cook, however, there are other ways you can infuse cannabis into your food. Here are some tasty recipes to check out.
Brownies
Brownies are possibly the simplest and most common cannabis-infused edible to make. Simply grab your favorite brownie mix and the required ingredients and just swap out the regular butter for your cannabutter.
If the amount of butter the recipe calls for is more than the amount of cannabutter you're comfortable using, simply determine the amount of cannabutter you'd like to use and use regular butter to make up for the rest of the measurement.
Pasta
Because there are tons of pasta recipes out there, there are tons of different ways to make cannabis-infused pasta.
Depending on how much you're in the mood for cooking, you can make something as simple as pasta and butter, using part cannabutter, part regular butter, and just dressing your pasta in it with a bit of salt and pepper.
If you'd like to cook a pasta dish that is a little more creative, however, try out a more intense recipe to use your cannabutter in, such as this cannabis-infused pasta with clams and green chiles recipe. This recipe is also great because all the different flavors mask the taste of the cannabutter nicely.
Ice Cream
If it's summer and you'd like to ditch the warm dishes and opt for a cold, refreshing one, cannabis-infused ice cream is a wonderful choice.
To make this, simply stir ¾ cup sugar, 1 cup heavy cream, and 2 ¼ cups milk in a saucepan until the sugar dissolves. Add the desired amount of cannabutter and any mix-ins, such as fruit or nuts. Transfer to a freezer-safe dish and freeze overnight.
Cannabis-Infused Milk
Though cannabutter is used in many recipes, it isn't required to make edibles. One example of this is cannabis-infused milk. Just like the cannabutter, you can use this to replace the milk in recipes that call for it, or simply pour it in your morning bowl of cereal.
To make cannabis-infused milk, heat your desired amount of milk in a saucepan over medium-to-low heat. Once hot add your ground, decarboxylated cannabis, and cook for 45 minutes. Let the milk sit for 10 minutes and then strain it through a cheesecloth. Refrigerate until cold.
Note Regarding the Legality of Marijuana in West Virginia
When it comes to the legality of marijuana in West Virginia, please note that the possession of marijuana is still considered illegal without first obtaining a medical marijuana card and purchasing your marijuana from a licensed dispensary.
Possession of any amount of marijuana not medically administered may result in a misdemeanor conviction and a fine. Sale, distribution, and cultivation of marijuana are also illegal, with offenders facing a possible felony conviction and a fine.
In addition to this, home cultivation of marijuana is also not permitted.
Get Started Today
Even though this medical marijuana program won't be up and running in West Virginia by mid 2021, save yourself a headache and get started on the process of obtaining your medical marijuana card today.
You're now comfortable with the process of actually obtaining your medical marijuana card and you won't be blindsided when they ask you for certain documentation.
Though the patient registry in West Virginia is not set to open until sometime in 2021, you can pre-register online using our telemedicine option. While you're waiting for registration to open, you can check out some other resources to further your education regarding this program.