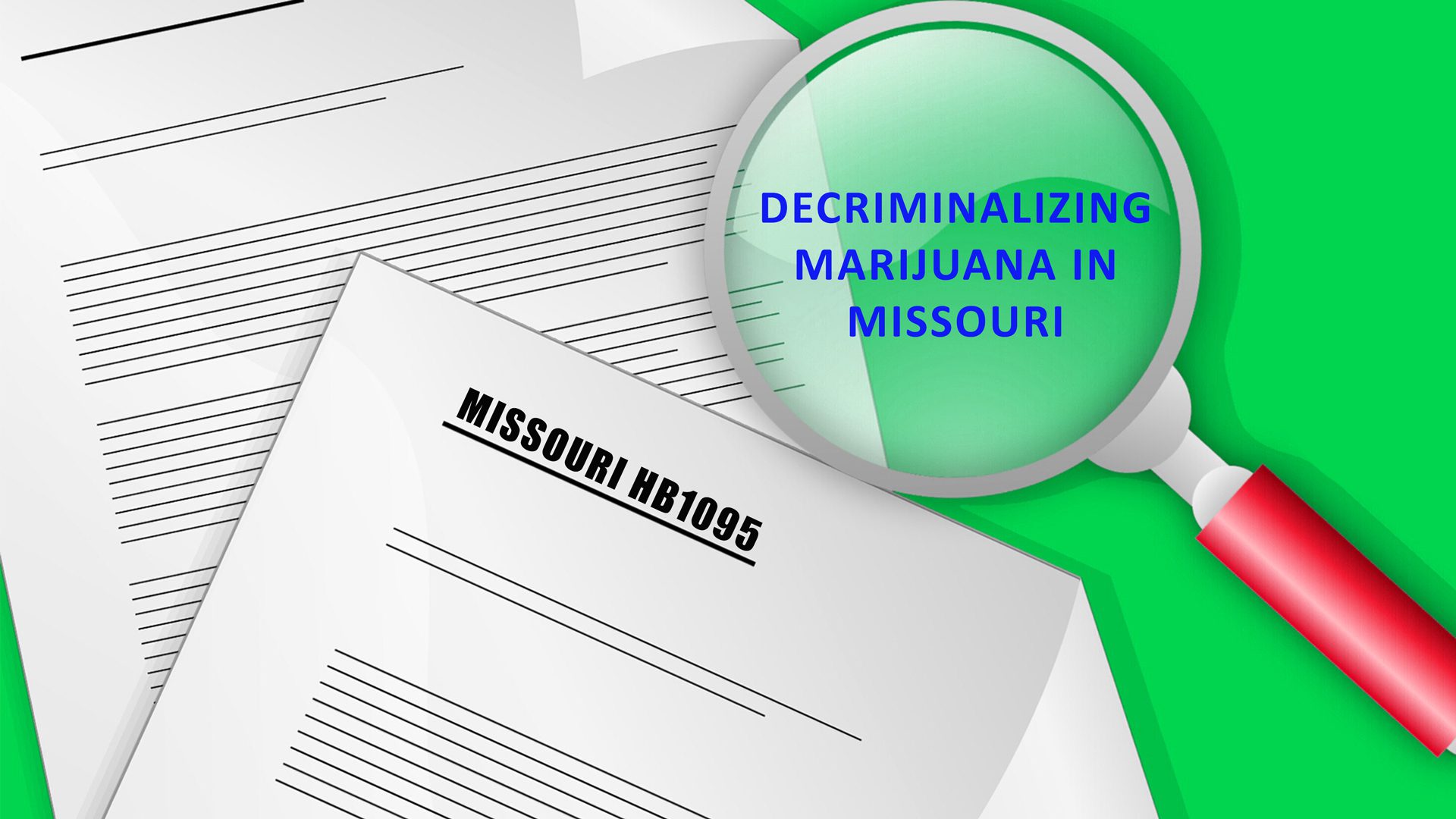 Missouri Working To Decriminalize Marijuana
Efforts in Missouri are being taken to decriminalize marijuana. Though medical marijuana is technically legal in Missouri already, the state has yet to implement their medical cannabis program. No marijuana is grown or sold legally in the state, and Missouri medical marijuana cards have not yet been issued.
This leaves in legal jeopardy a lot of potential patients who may already be self-medicating to treat their ailment. If caught with their medicine of choice, cannabis users could face felony charges. However, recent moves from lawmakers in Missouri should help ease the burden while patients wait for Missouri's medical marijuana program to come online. Below, our Green Health Docs Advocacy Team will dive into what the Missouri legislature has been cooking up.
Missouri HB 1095: The Bill To Decriminalize Marijuana, Explained
Lead by Rep. Shamed Dogan (R), Missouri HB 1095 was introduced into committee several weeks ago. 1095 would effectively decriminalize marijuana, allowing Missouri residents caught with 36 grams of marijuana to receive a class D misdemeanor instead of a felony. This equates essentially to a small fine for possessing cannabis. This new bill would also make possessing 10 grams of cannabis or fewer an infraction instead of a misdemeanor.
"I am hopeful that we can get this legislation to the Governor's desk so that we can focus law enforcement resources on violent crime and our opioid epidemic," Dogan said in a statement in his newsletter. "After the input we received at last week's hearing and discussing the bill with the Missouri Association of Prosecuting Attorneys, we changed the bill in several ways and were able to come to a compromise."
The revised bill received committee support from Vice Chair, Rep. David Evans, a former judge, as well as Rep. Lane Roberts, former head of the Missouri Department of Public Safety and former Joplin Police Chief. In a rare show of bipartisan support, both parties in the Missouri House Special Committee on Criminal Justice voted unanimously 7-0 to approve the measure.  
The bill to decriminalize marijuana now moves on to the House Rules: Legislative Oversight committee before receiving a reading and final vote. If 1095 passes the House, Missouri governor Mike Parson (R) would be asked to sign the bill. The governor could decide to veto, but with strong Republican support in the House, a veto seems unlikely.
How The Bill To Decriminalize Marijuana Helps Cannabis Users
Decriminalizing marijuana takes the unnecessary burden of policing low-level cannabis offenses off of law enforcement. This allows the police to better coordinate their efforts toward the ever-increasing opioid crisis. As opioid abuse sweeps across the nation, efforts to slow or stop the disastrous epidemic will be needed.
In 2017 alone, there were nearly 20,000 prescription opioid-related deaths. That's not heroine, either. That's prescribed opioids! To put that number in context, the total number of automobile deaths in US that same year was only 20,000 more victims. And of those 40,000 deaths, how many were overlaps — an automobile accident in combination with opioids?
Decriminalizing marijuana also takes the burden off of cannabis users. It removes an equally unnecessary burden on African-American communities, who are often the target of low-level drug busts. Less needless cannabis busts equals less cannabis users in jail, and less racial discrimination. The war on drugs has done untold damages to many minority communities, as well as low-income households. The bill to decriminalize marijuana relieves a bit of that pressure and focuses law enforcement on opioids.
How Decriminalizing Marijuana Helps Medical Marijuana Users
There are many cannabis users consuming marijuana to self-medicate. While we at Green Health Docs can't recommend patients do that without receiving a medical marijuana card, we also understand that people use cannabis, regardless of laws. Decriminalizing cannabis affords better protections for patients who opt to break the law. Instead of a heavy prison sentence, they will receive a fine for instead.
A fine could still be financially crippling for many potential medical marijuana patients, but it's a better option than jail, or a felony record. Once the Missouri medical marijuana program is active, patients can visit a licensed physician, like those at Green Health Docs, and receive your medical marijuana evaluation (we now offer online throughout the state). But until the program is up and running, patients will be at risk.
Thankfully, Missouri HB 1095 is a step in the right direction. It's unclear how long the bill will take until the governor signs it into law, but with a unanimous vote in the House committee, it's likely the bill will be streamlined. As always, watch this space for updates.