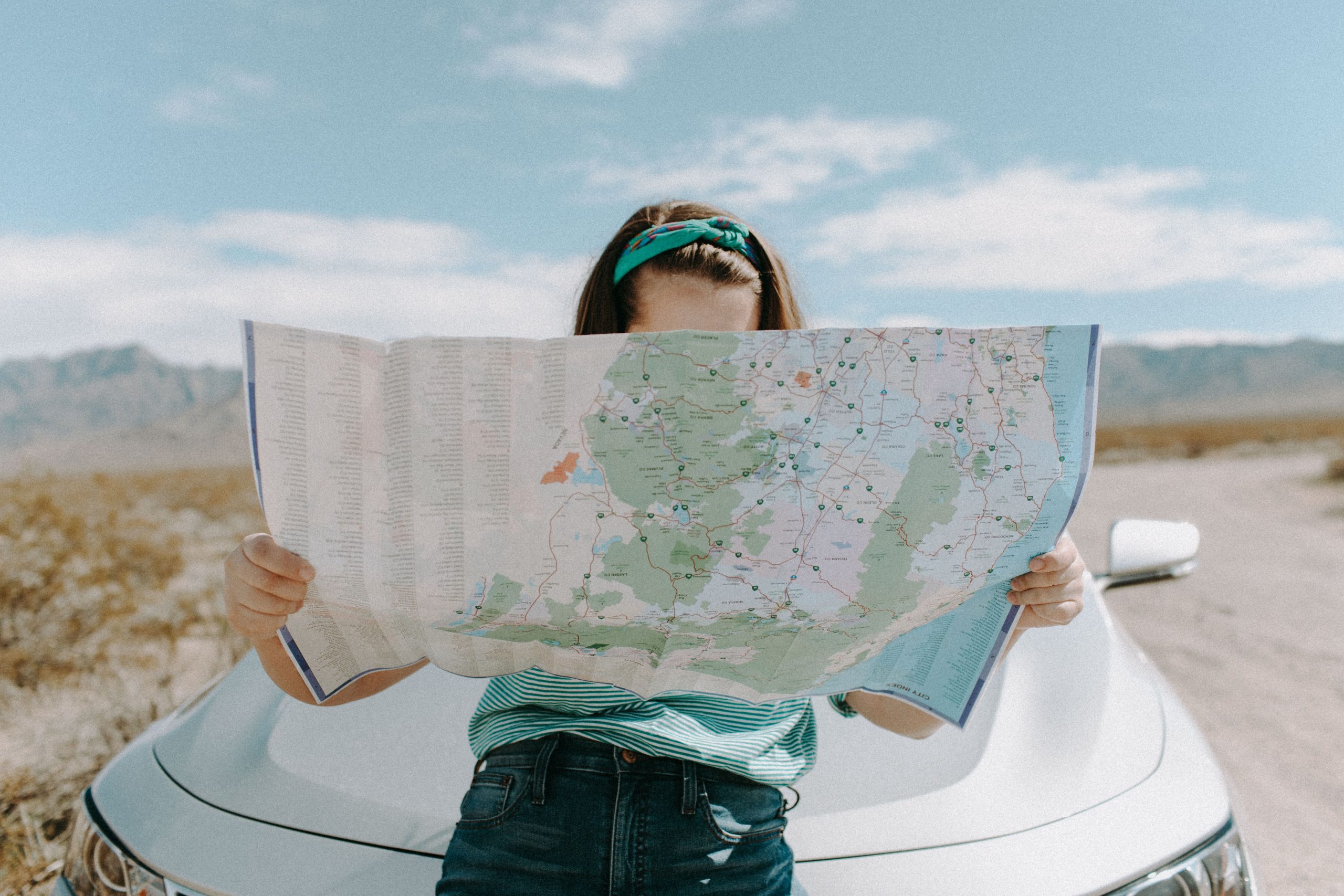 How Does Medical Marijuana Reciprocity Work? Can I Use My Medical Card in Another State?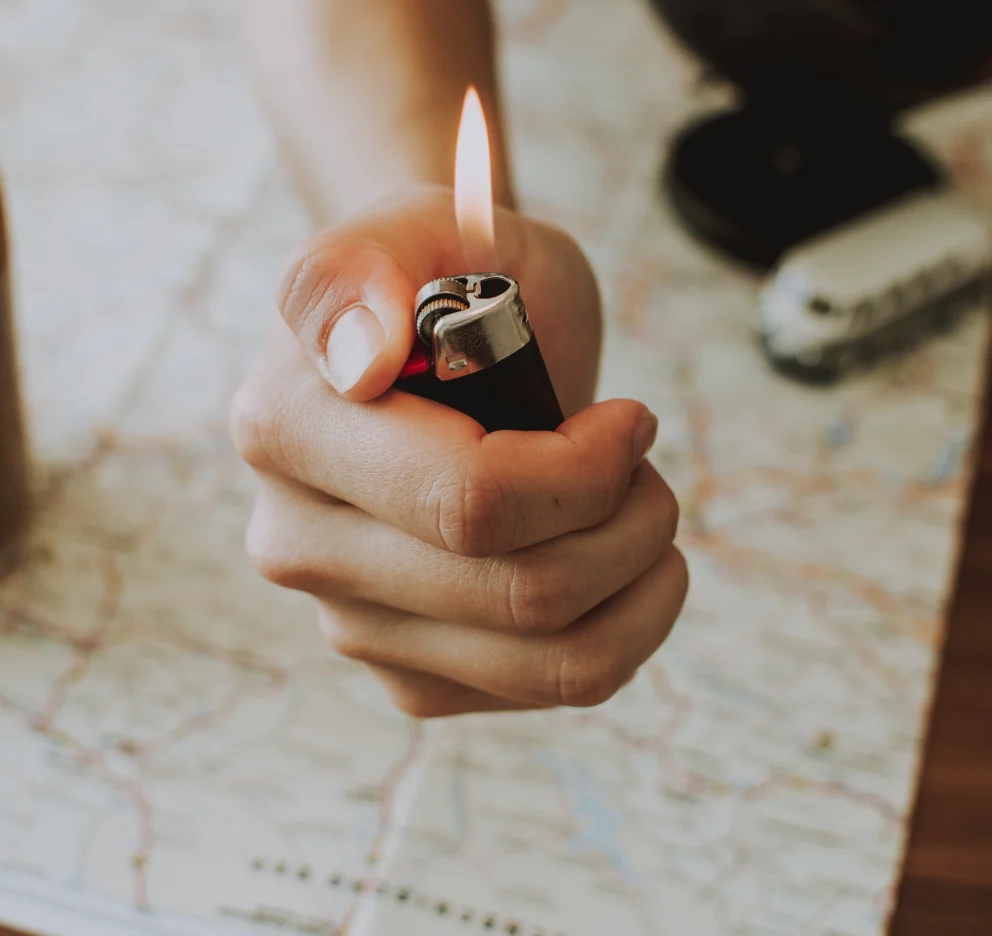 Photo by Lil Artsy
The marijuana boom continues, with an increasing number of states deciding to legalize it. According to the CDC, an estimated 48 million Americans used marijuana in 2019. More medical marijuana users are leading to complexities and complications, such as medical marijuana reciprocity.
If you're wondering, "Can I use my medical card in another state?" the answer is complicated. Out-of-state rules on weed cards in 2022 vary by state, with some offering reciprocity agreements and others prohibiting dispensary purchases by out-of-state card holders.
With an estimated 3.6 million legal medical marijuana patients across the country, there's tremendous confusion about whether reciprocity for legalized weed applies. Here's what you need to know.
What is Medical Marijuana Reciprocity?
The concept of reciprocity has plagued the marijuana industry since medical marijuana was legalized in the majority of states.
Reciprocity is the concept of mutual recognition between states, businesses, and individuals. In the world of medical marijuana, it relates to whether another state will recognize your medical marijuana card.
It's not always clear-cut, but things are changing. The states that accept out-of-state medical cards in 2021 are radically different from the list of states that accept out-of-state medical cards in 2022.
Unlike driving license reciprocity, which is universal, lawmakers don't always issue reciprocity to MMJ cards. So even if a state has legalized medical weed, it doesn't mean anyone with a medical card can walk into their jurisdiction and make a purchase.
The reasons are many and complex. For example, Nevada is one state that recognizes and accepts all medical marijuana cards. As a tourist-driven economy, the Silver State would make this decision.
There are also different types of reciprocity to consider. Some states may view reciprocity as accepting out-of-state Americans purchasing weed in their jurisdictions, whereas others may simply allow for possession.
Remember that transporting medical weed across state lines is always illegal, even if you have a medical card. If you intend on consuming medical marijuana while away from home, you won't be able to take your home stash with you without breaking the law.
So, can I use my medical card in another state in 2022?
The answer could be yes, but you'll need to be aware of fast-changing regulations. Let's dive into the states that accept out of state medical cards.
How Many States Have Legalized Medical Weed?
Medical weed legalization has long been the pathway to recreational weed legalization. It has been a long fight, but even many states opposed to marijuana have gradually discovered the benefits of medical marijuana. Medical marijuana states have gradually expanded their programs following legalization, but what states have medical marijuanas?
According to the National Conference of State Legislatures, 37 states have legalized medical weed. Additionally, three territories and the District of Columbia have also chosen to become medical marijuanas states.
States that Accept Out-of-State Medical Cards
Nevada is the only state that has committed to accepting all types of MMJ cards from across the country. Therefore, your out-of-state medical card will always be valid when visiting Nevada, but the same cannot be said for other states with medical weed.
What states allow out-of-state medical cards as part of their medical marijuana reciprocity programs?
Arkansas
Arizona
Hawaii
Louisiana
Maine
Michigan
Nevada
New Hampshire
New Mexico
New Jersey
Rhode Island
Utah
Washington D.C.
West Virginia, but only for terminal cancer patients
These are merely the states that allow some form of reciprocity. Suppose you've got an out-of-state medical card. In that case, you'll also be able to purchase in states that have legalized marijuana recreationally, and you usually won't need to show your card.
Apply for a Medical Marijuana Card Online Today
Join over 100,000 patients who have chosen Green Health Docs as their medical cannabis doctors. We have a 99% approval rate and offer a 100% money back guarantee!
Medical Marijuana Reciprocity States
Planning any trip to another state means checking the rules and regulations on marijuana use. In addition, you'll have the chance to ask questions like:
Can you buy from a dispensary out-of-state?
Can you use a medical card in another state?
Which states with a medical marijuanas card will I be able to carry weed in?
To help you with your research, we're going to discuss each state's reciprocity rules. If your state isn't listed, the chances are they don't have any type of medical marijuana program for out-of-state residents. In this case, you won't be able to obtain your weed legally while traveling there.
Alaska
Alaska's medical marijuana program does not recognize MMJ cards from other states. However, recreational marijuana was recently legalized. Under the rules, anyone can purchase up to one ounce of weed from one of the state's dispensaries.
Arizona
Arizona doesn't offer full reciprocity for out-of-state medical cards. Instead, they provide limited reciprocity for certain qualifying conditions. You must be licensed in your home state for a condition that also matches Arizona's criteria for obtaining a medical card.
These qualifying medical conditions include:
Cancer
HIV/AIDS
Hepatitis C
Crohn's disease
Severe nausea
Chronic pain
If your medical card is approved in Arizona, you can purchase up to 2.5 ounces of medical marijuana every two weeks. Recreational cannabis has also been legalized, with the same possession limit.
Arkansas
If you're legally entitled to an MMJ card in another state, you can legally purchase up to 2.5 ounces of marijuana at a dispensary every 14 days.
However, to take advantage of medical marijuana reciprocity in Arkansas, you'll need to fill out a visiting patient form and pay a $50 application fee.
California
Figuring out what states allow medical marijuanas card purchases for out-of-state visitors is tough. California offers zero reciprocity for MMJ cards.
However, Proposition 64 means that anyone can now purchase medical or recreational weed with a government-issued ID. Current possession limits are set at five grams for cannabis concentrate and 28.5 grams of cannabis flower.
Colorado
Can you use a medical card out of state in Colorado? Since tourists were permitted to buy cannabis, there's no longer a need to worry about reciprocity.
Anyone aged 21 or older can purchase marijuana with a government-issued ID from any dispensary. You can purchase and possess up to one ounce of cannabis at once.
Illinois
Illinois is another state that has no medical marijuana reciprocity. However, they have legalized recreational cannabis, meaning you can go into any dispensary and make a purchase.
Unlike other states, purchasing limits are lower for out-of-state residents. Non-residents can only purchase 15 grams of cannabis, 2.5 grams of cannabis concentrate, and 250 milligrams of cannabis infusions.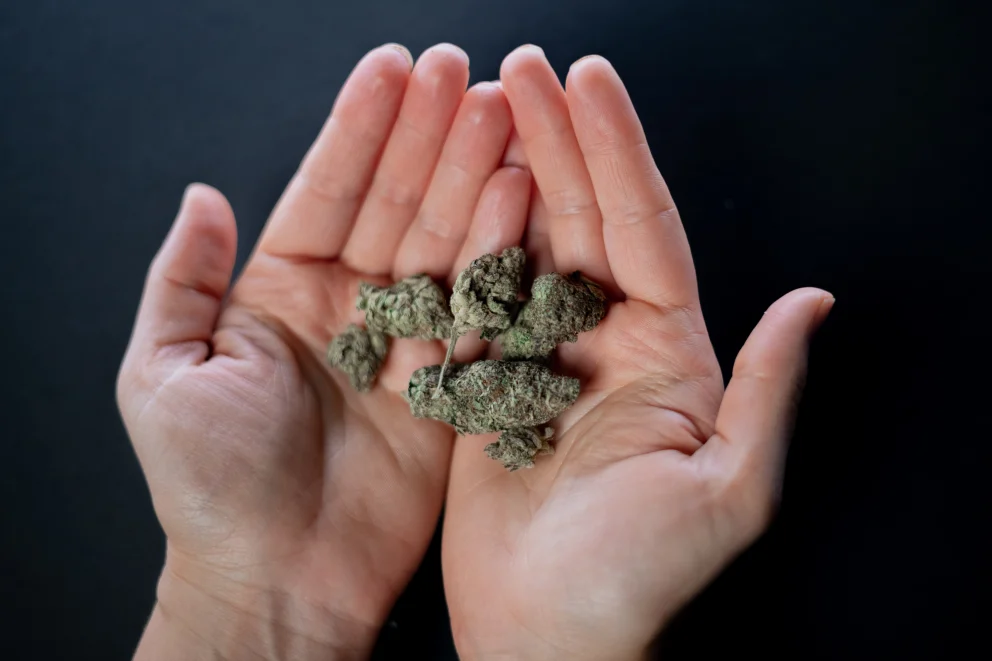 Photo by Kindel Media
Washington D.C.
When asking, "What states allow out of state medical cards?" you also have to account for limited reciprocity between states. Washington, D.C., is an example of a territory that only offers reciprocity to certain states.
Under Washington D.C.'s rules, they only permit reciprocity with states that have an equally functioning medical weed system or better. Such states include:
Colorado
Connecticut
Delaware
Florida
Hawaii
Illinois
Maine
Maryland
Massachusetts
Michigan
Montana
New Hampshire
New Jersey
North Dakota
Ohio
Oregon
Pennsylvania
Rhode Island
Virginia
Washington
West Virginia
Cannabis for recreational use is permitted, and possession has been decriminalized, but dispensaries are only open to legitimate MMJ patients or those from the above-listed states. Current laws prevent general retail sales.
You also need to pay extra attention to where you're consuming your cannabis. Consuming it on federal land is illegal.
Maine
Maine's path to legalization has been a rocky one, with the opening of retail sites being set back repeatedly. However, adults can possess five grams of hashish/cannabis concentrate and 2.5 ounces of cannabis legally.
Wondering, "Is my medical card valid in other states?" Like with Washington D.C., Maine will only recognize qualified MMJ cards from certain states, including:
Alaska
Arizona
Arkansas
California
Connecticut
Florida
Hawaii
Illinois
Iowa
Maryland
Michigan
Minnesota
Montana
Nevada
New Hampshire
New Jersey
New Mexico
New York
North Dakota
Oklahoma
Oregon
Rhode Island
Vermont
Washington
Washington D.C.
Massachusetts
Massachusetts has legalized both medical and recreational marijuana. The current possession limit is one ounce of cannabis and five grams of concentrates for adults.
For this reason, you don't need to carry your medical card to purchase marijuana here legally.
Michigan
Michigan legalized recreational cannabis in 2018. However, you can still use your medical card to purchase weed at a lower price by waiving the excise taxes.
The Great Lake State has an extremely liberal reciprocity system because individual dispensaries can choose whether or not to recognize your out-of-state card.
To avoid being disappointed, it's best to do your research online so that you visit the right dispensary.
Legally, you can purchase 2.5 ounces of cannabis flower at once or 15 grams of concentrates.
Montana
What states accept out of state medical cards in the western parts of the U.S.? Montana has been an outlier in that it legalized medical marijuana. However, until 2021, none of its bordering states had legalized it, making it impossible for marijuana to be transported into the state.
Since South Dakota legalized it, it has been a game-changer. Montana is viewed as having full medical marijuana reciprocity with other states.
You can possess up to one ounce of marijuana.
Nevada
Nevada was an early adopter of weed legalization. Due to its tourist-driven economy, Nevada recognizes all out-of-state medical cards.
Even though Nevada has legalized recreational marijuana, it's worth bringing your medical card because you can take advantage of higher purchase limits. Recreational users can only possess one ounce of marijuana, whereas medical patients can purchase and possess 2.5 ounces of marijuana every two weeks.
New Hampshire
"Can I use my medical card in another state like New Hampshire?"
New Hampshire allows out-of-state medical weed patients to possess two ounces of cannabis, but they're not permitted to purchase cannabis in a dispensary. Visitors also need to have a qualifying condition recognized by New Hampshire's medical marijuana program for their MMJ cards to be valid.
Oklahoma
The Boomer Sooners of Oklahoma recognize all out-of-state medical cards. But figuring out how to get an out-of-state medical card validated in Oklahoma involves a convoluted journey.
You need to apply for and get approved for a temporary license, costing $100. It takes around two weeks to process and is valid for 30 days. With this license, medical marijuana patients can legally possess the following:
Three ounces of marijuana
Store eight ounces of marijuana at home
One ounce of concentrated marijuana
72 ounces of edibles
Oregon
Oregon offers no recognition for out-of-state medical marijuana cards. However, Oregon was one of the first states to legalize recreational marijuana. As a result, anyone can walk into a dispensary and purchase up to one ounce of flower, one ounce of concentrates, 16 ounces of topicals and solid infused edibles, and 72 ounces of infused liquid.
Rhode Island
Rhode Island allows visitors to access its dispensaries if they bring their physical medical marijuana card along with them.
No discrepancies exist between how much a local can purchase and how much a visitor can purchase. Currently, you're allowed to possess 2.5 ounces of cannabis.
Vermont
Vermont legalized recreational cannabis in 2018, entitling any adult over 21 to carry one ounce of cannabis. Unfortunately, retail sales are banned, with the only dispensaries being those dedicated to MMJ cardholders.
Utah
Utah offers reciprocity for medical marijuana patients. However, to claim reciprocity, your condition must also be a qualifying condition in Utah.
Qualifying conditions include but are not limited to the following:
Autism
Cancer
Chronic Pain
Crohn's Disease
Epilepsy
Multiple Sclerosis
Severe Nausea
Washington
Washington has legalized recreational cannabis, enabling you to purchase weed legally at any dispensary.
The law states you can possess one ounce of flower, 16 ounces of infused edibles, seven grams of cannabis concentrates, and 72 ounces of infused liquids.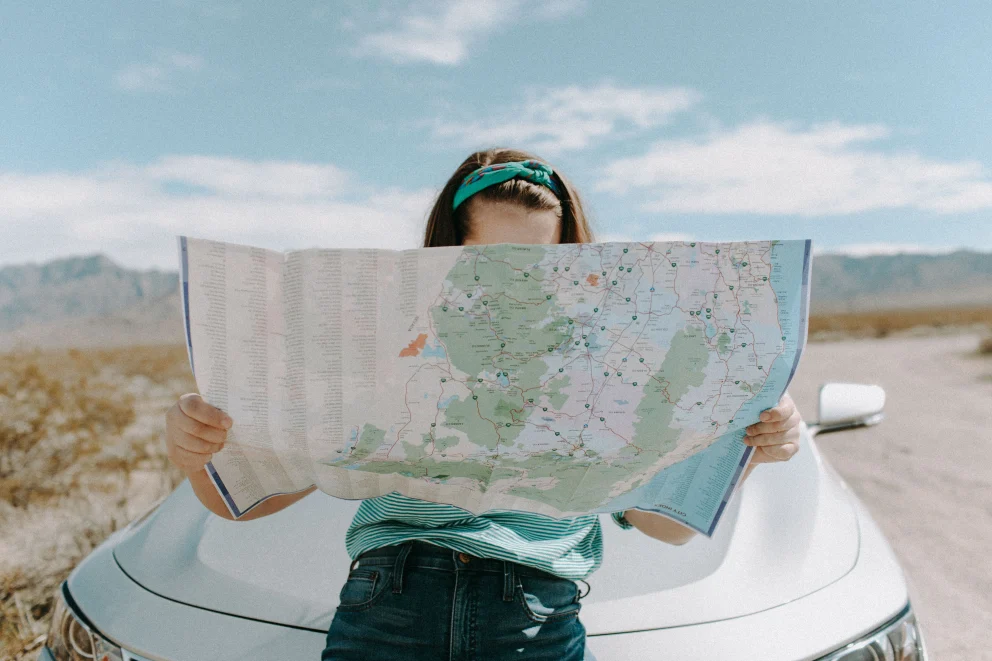 Photo by Leah Kelley
Which States Offer No Medical Marijuana Reciprocity
Some states may have legalized medical marijuana but offer no pathway to purchase it by out-of-state residents. Also, some states have yet to legalize recreational marijuana, meaning there's no alternative option to purchase or possess weed legally in these jurisdictions.
However, states like Hawaii do offer opportunities for out-of-state visitors to apply for enrollment in their medical marijuana programs.
Be aware that the laws are changing quickly, and states like New Jersey and Missouri have recently legalized recreational marijuana, meaning there's no need to worry about reciprocity.
In how many states is medical weed legal, but there's no reciprocity? Here's a complete list:
Georgia
Hawaii
Iowa
Maryland
Minnesota
Missouri
New Jersey
New York
Ohio
Pennsylvania
Virginia
West Virginia
How Medical Marijuana Reciprocity Works
Are you wondering, "Can I buy medical marijuana in another state?" Then, do your homework to find out what you need to do to make a seamless purchase.
Reciprocity is often automatic if you can present a physical out-of-state MMJ card alongside a government-issued ID. Then, you don't need to do anything.
In states where recreational marijuana has been legalized, you may not even have to present anything but a government-issued ID.
A limited number of states require you to complete an online application process via the state government's website and pay a fee to receive a license to make a purchase temporarily. Oklahoma is one state that requires you to fill out an online application, where you'll need to provide information on your qualifying condition.
Without a temporary license being approved, you won't be able to purchase marijuana legally in those states with your MMJ card.
Apply for Your Medical Marijuana Card in Minutes!
Even if you benefit medically from marijuana, many people don't obtain a medical marijuana card if they live in a state where weed is already legal for recreational purposes.
Obtaining a card anyway can enable you to pay lower prices, access more potent marijuana, increase your legal possession limits, and purchase in states where recreational marijuana hasn't been legalized.
Understanding what states accept out-of-state medical cards can enable you to continue enjoying your medicine with peace of mind.
Work with Green Health Docs to apply for and obtain your medical card today.
Medical Marijuana Reciprocity FAQs
Can I get a medical card in another state?
Many people wonder, "Can you use a medical marijuana card in another state?" or can you obtain a medical weed card when you're an out-of-state resident? The answer is no in all but one case.
Practically every state only opens up its medical marijuana program to residents. The definition of a resident means you need to have lived in the state for at least 30 days.
The one exception to this rule is Hawaii. Since they offer no reciprocity, they allow visitors to apply for their medical marijuana program. In addition, applicants with severe conditions or terminal illnesses can get their applications fast-tracked.
The entirety of the application process takes place online, making it easy to apply from the comfort of your own home.
Can you buy medical weed in other states?
You can purchase medical weed in other states if that state has medical card reciprocity. Some states have reciprocity, and others don't.
Even in states where recreational weed exists, qualifying for medical cannabis via your out-of-state MMJ card will entitle you to purchase more potent products, save money, and possess larger amounts in many jurisdictions.
Can I purchase weed from out of state?
This is a tricky issue because it's technically illegal to transport weed across state lines while the federal prohibition on marijuana remains in place. This rule is rarely enforced, and few people have gotten caught, but it does happen.
Your chances of getting caught usually depend on whether you are buying weed and moving it from one legal state to another legal state.
Getting caught purchasing weed from out of state could mean being charged with drug trafficking, which is why legitimate online services won't deliver nationwide.
Can you use your medical card in another state?
Reciprocity rules will determine whether your medical card is valid in another state. It could also depend on whether your qualifying condition matches up with another state's list.
Most states will include conditions like cancer, HIV/AIDS, and multiple sclerosis, but not every state will consider severe nausea or autism to be a qualifying condition.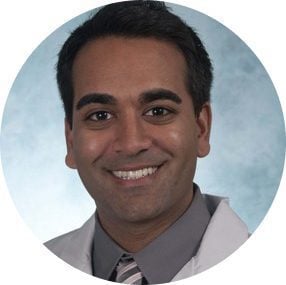 This article has been reviewed by Dr. Anand Dugar, an anesthesiologist, pain medicine physician and the founder of Green Health Docs. Graduating from medical school in 2004 and residency in 2008, Dr. Dugar has been a licensed physician for almost 20 years and has been leading the push for medical cannabis nationwide.