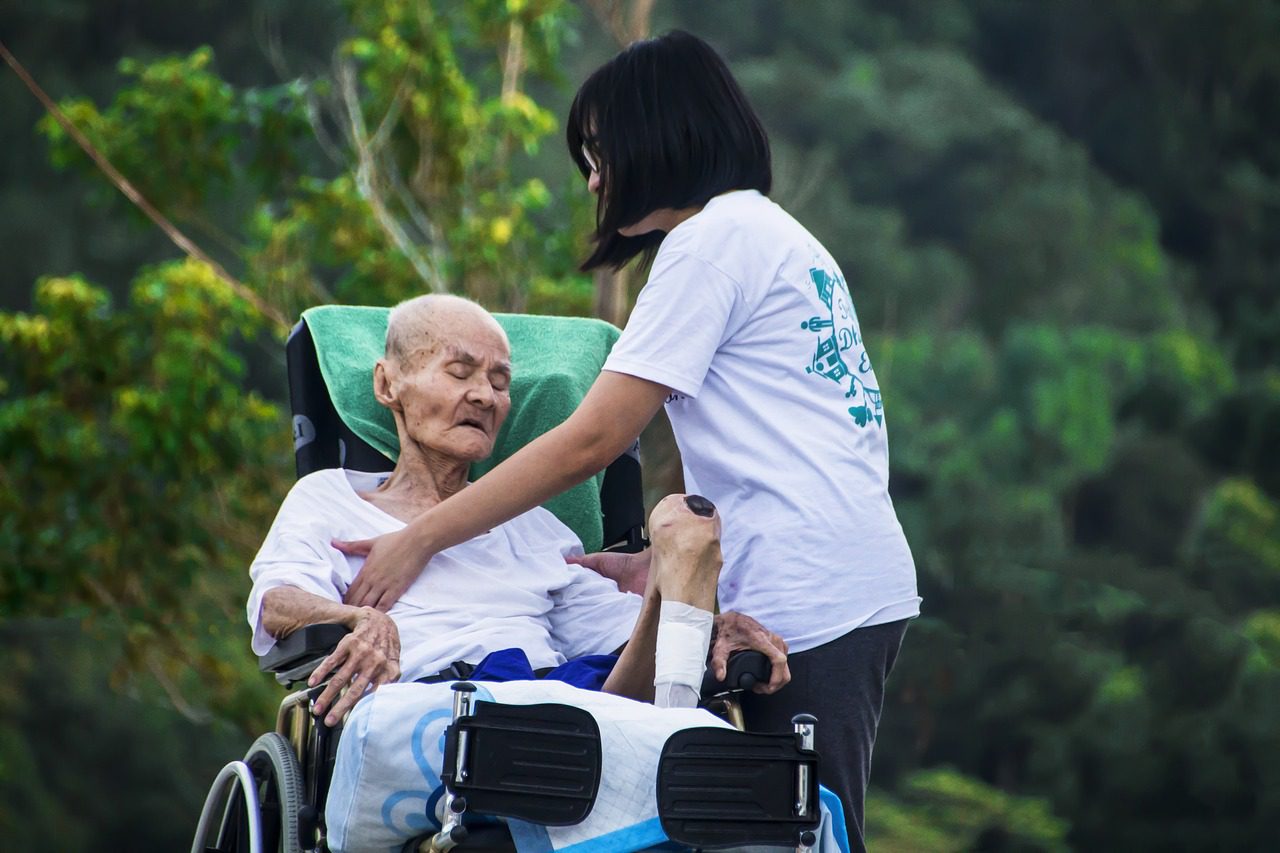 The Complete Maryland Medical Marijuana Caregiver Guide
As a medical marijuana caregiver in Maryland, you're tasked with the privilege of purchasing and handling medicinal cannabis on behalf of one or more patients. You can enter dispensaries throughout the state, purchase products, transport those products in your vehicle, and administer them to your patients. But it's not as simple as just signing up to be a caregiver. Maryland, like most medical marijuana states, has specific rules and guidelines in place for caregivers.
How to Become a Maryland Medical Marijuana Caregiver
Becoming a Maryland medical marijuana caregiver is a relatively simple process. Just visit the Maryland Medical Cannabis Commission (MMCC) website and click "Register as a Caregiver" to begin the registration process. Then read the terms and click "I Am Ready to Register."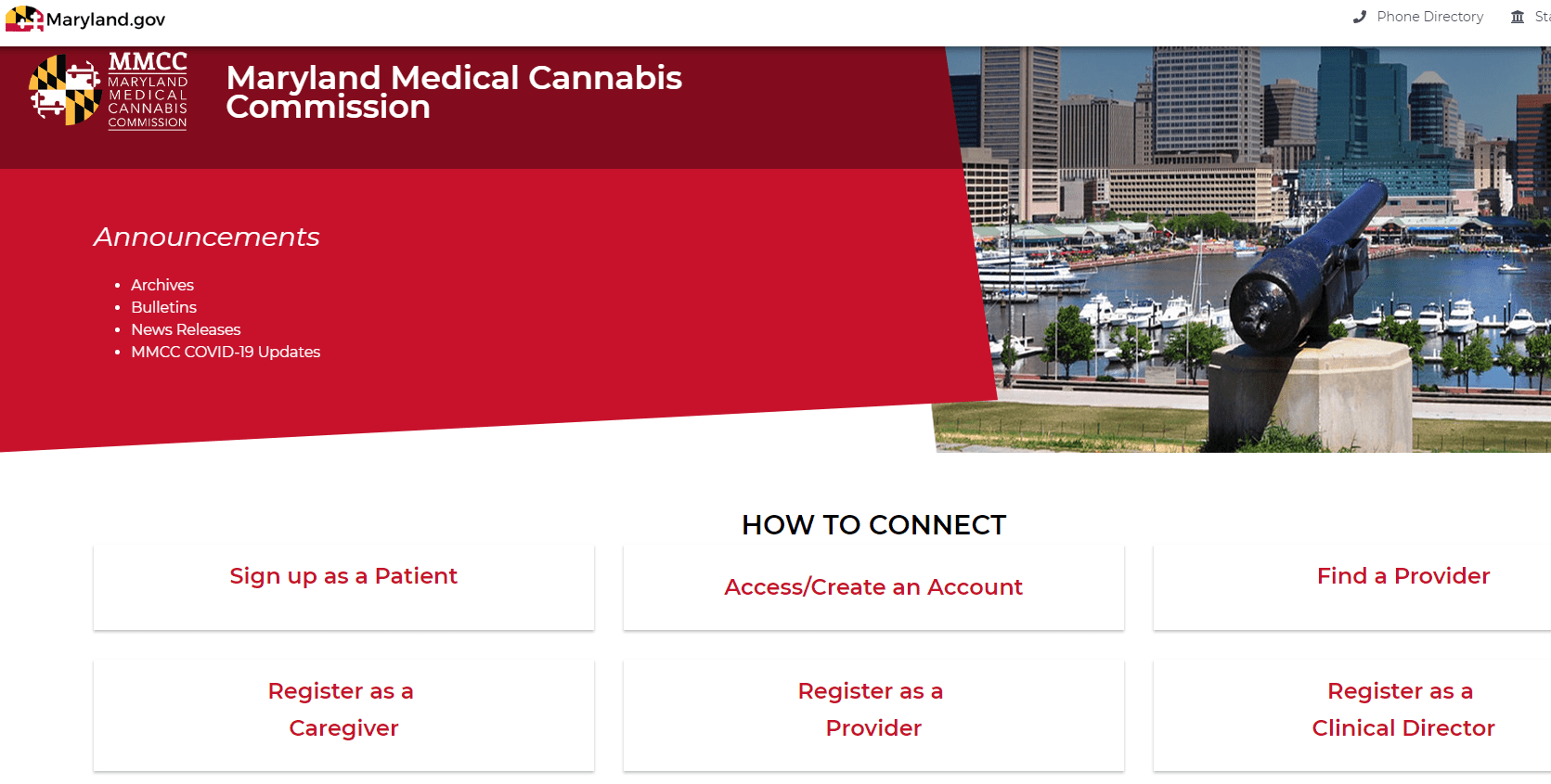 In order to complete the registration, you'll need a government-issued ID card such as a driver's license or passport, and you'll need to provide a recent, clear, color photograph. The photo should showcase you from the waist up against a white background. Hats and glasses are prohibited.
Your patient will also need to register using the appropriate form. After they complete the registration, they'll need to undergo a physician's evaluation and receive an official recommendation. Green Health Docs is currently offering telemedicine evaluations, so patients can now obtain their Maryland medical marijuana card online. Once the patient receives their physician's certification, they can complete their registration at the MMCC website and designate you as their caregiver.
Legal Requirements for Maryland Medical Marijuana Caregivers
To become a medical marijuana caregiver in Maryland, you must be at least 21 years of age and a legal Maryland resident. You can only serve as a medical marijuana caregiver when and if the commission approves your application. Note that caregivers are not permitted to use marijuana themselves. In order to legally use cannabis, you'll need to be a registered patient as well.
If you're registering as the caregiver of a minor, you must be the child's parent or legal guardian. In addition, if you're registering on behalf of a child, you must register as an MMCC caregiver before you register your patient.
Can Both Parents Be Medical Marijuana Caregivers for a Child in Maryland?
Minor patients are required to have at least one MMCC caregiver, but they can have a maximum of two—both of which must be parents or legal guardians. So it is possible for both parents to serve as designated caregivers.
The first caregiver is automatically assigned through the Minor Patient registration process. To add the second parent or guardian as a caregiver, you have to contact the MMCC at 410-487-8100 and make a request. A minor's second caregiver cannot be added through the online registration system.
Can a Maryland Caregiver Grow Medical Marijuana?
Caregivers and patients are not permitted to grow their own medical marijuana in Maryland. Cultivation is only permitted for state-licensed grow facilities. If you're caught growing medical marijuana on behalf of your patient, you may be charged with possession or possession with intent to distribute.
Depending on the amount of cannabis and the type of charge you receive, the penalty may be as little as a $100 fine or as serious as 5 years in jail. Don't risk it. Get your cannabis from licensed dispensaries.
How Much Does It Cost to Become a Maryland Medical Marijuana Caregiver?
Caregivers must pay a $50 fee for the MMCC registration card. The card is good for 3 years, after which it must be renewed.
To renew a caregiver registration card, proceed to your account at the patient and caregivers' registry and click the "Renew Registration" tab. You'll need to answer a few quick questions, and all renewals are subject to independent review by the commission.
Perks and Privileges of Becoming a Maryland Medical Marijuana Caregiver
There are some distinct perks to being a medical marijuana caregiver in Maryland. Most importantly, you're able to freely attend to your patient without fear of reprisal from law enforcement. You can access any medical marijuana dispensary in the state, and you can transport it to your patient freely.
Your caregiver registration doesn't limit you to one patient. You can serve up to five registered patients at one time, so the card is particularly beneficial if you work as a professional caregiver and are looking to provide your patients with natural alternatives to harsh pharmaceuticals. Just note that you can only administer marijuana to state-licensed patients who are recognized by the MMCC as being in your care.
Being a medical marijuana caregiver can be extremely rewarding, and it's easy to sign up. Register today, and make a difference in someone's life.