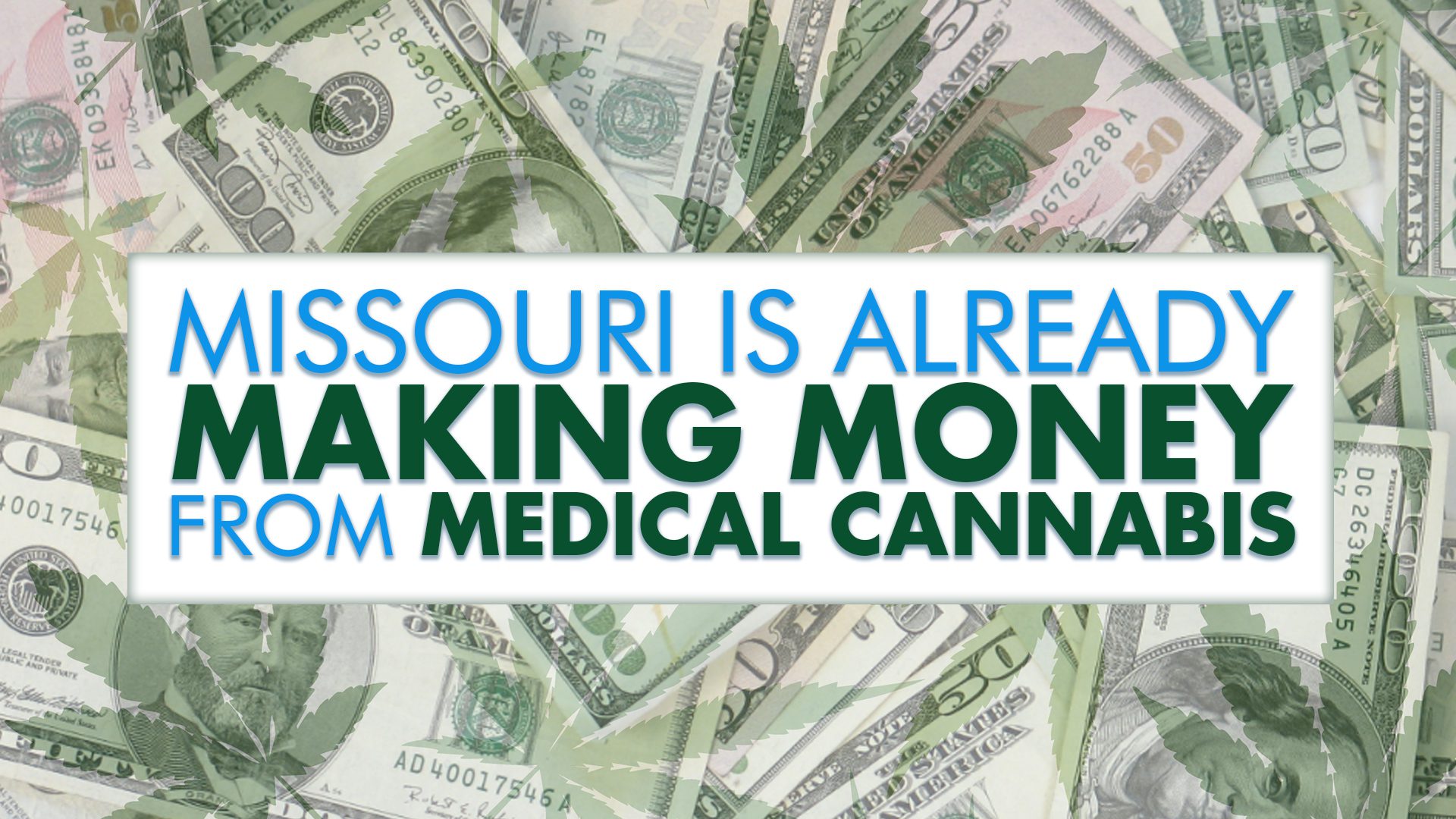 Missouri Already Making Money From Medical Cannabis
Missouri's medical marijuana program is still in its infancy, but that doesn't mean there isn't gobs of cash to be made for the state. We take a look at how much money Missouri has made from medical cannabis thus far, as well as how many applicants have applied to open a medical cannabis business in the Show Me State.
The Missouri Cannabis Jackpot
Fox 2 in St. Louis is reporting that the applications for cannabis businesses alone have netted the State of Missouri more than $13 million in revenue. That's right. Not one business is open yet and the state is already making a lot of money from medical cannabis! 
Each business was instructed to submit their application by the end of last week (Aug 23). That deadline was extended to this Monday (Aug 26). The revenue reported comes from the application fees from these applications.
What To Do With All That Money…
With all that cash, Missouri may be able to fund dozens of state programs. This includes infrastructure enhancements and fixes, as well as school improvements. And this profit success will only continue as the state rolls out the full program.
As dispensaries open their doors, tax revenue will be generated from medical cannabis sales. These taxes will also go toward roads, police, schools and other state programs.
Thousands of Applicants
Missouri will approve less than 400 cannabis businesses. But that didn't stop thousands from applying. In fact, Marijuana Business Daily is reporting that over 2000 applications have been submitted. That's 500% the total number of potential licenses.
Sadly, this means that only a fifth of the applicants will be granted cannabis licenses. These licenses range from dispensary licenses to cultivator, processor and tester licenses. 
What Happens Next?
After being granted a provisional license, a cannabis company can begin work on building out their location. After their build-out, the business is inspected and given an operating license. Once a business has this license in-hand, they can begin growing, processing, testing or selling legal Missouri marijuana.
Applicants should know the results is less than 150 days from the final submission. Marijuana Business Daily projects that the state could see as much as $175-275 million in annual sales of medical cannabis.
Getting Your Card Now
Licensed medical marijuana dispensaries are several months off. But that doesn't mean that Missouri medical marijuana patients are left high and dry, no pun intended. Missouri patients can actually apply for a home cultivation license at the time of their official Missouri medical marijuana application. 
Missouri even allows telemedicine evaluations! This means that patients anywhere in Missouri can see a Green Health Doc. Simply click here to begin the process, or dial 1-877-242-0362 for more information.