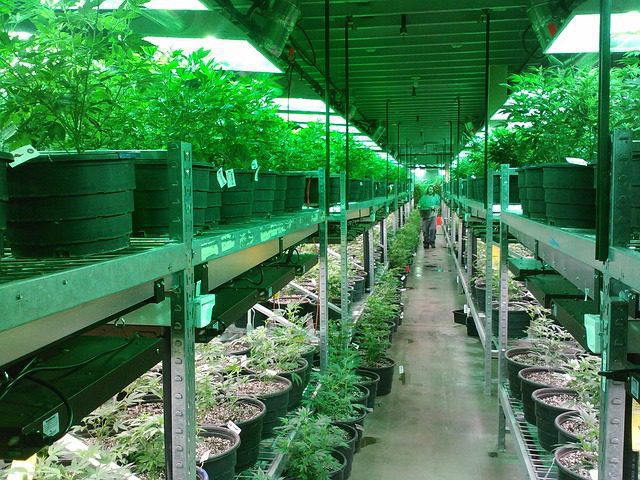 How Missouri Is Preparing to Sell Medical Marijuana
Thanks to last year's passage of Amendment 2, qualifying Missouri residents can now become legal MMJ patients by acquiring their Missouri medical marijuana card. In January, state health department officials released a complete list of the 192 marijuana dispensaries approved for licensure. The state has also approved 60 licensed commercial cultivators to provide marijuana to these dispensaries. But now that the businesses have been licensed, the real work begins.
Missouri Department of Health and Senior Services officials have announced that they're going to start inspections of facilities in March. But don't expect these businesses to open their doors right away. There's still a lot that these businesses must do to prepare. If all goes according to plan, patients should be able to start buying just in time for summer.
Why Can't You Buy Medical Cannabis in Missouri Yet?
Assuming that everything remains on schedule and inspections are completed in March, businesses will be free to commence with their operations immediately. Cultivation facilities will be the first to open their doors, as dispensaries are counting on these growers for their supply. Interstate commerce is a federal crime, so anything sold in Missouri must be grown in Missouri.
The initial growth cycle will take 90 to 100 days, which is why it's estimated that dispensaries will open their doors in June at the earliest. As soon as the initial crop is completed, it will be made available to dispensaries for retail sale.
While cultivators work day and night to grow the product, dispensaries have their work cut out for them as well. Before they can open their doors, they have to satisfy a wealth of complicated regulations to ensure compliance with state law.
For example, each dispensary will need to appoint a facility agent in charge of inventory control. Each facility will also need to implement a DHSS-certified seed-to-sale tracking system to ensure that all cannabis products are purchased from licensed state cultivators and sold within the confines of the law.
You May See More Dispensaries Than Are Currently Approved
It's not just active businesses that are hard at work; rejected businesses have been keeping busy as well. So far, the state has approved 24 dispensaries in each of the state's 8 congressional districts. This number may change, though, if any of the appeals are successful. More than 200 complaints have been filed so far.
At least 1,163 dispensary applications were filed, each one costing tens of thousands or even hundreds of thousands of dollars. All but 192 of these applications were rejected by the state. Some rejected applicants observed scoring discrepancies and inconsistencies, and the Missouri Cannabis Trade Association has even taken up the issue with the Department of Health and Senior Services. So if there are no dispensaries listed in your immediate area, just be patient. There may be more on the way.
How to Become a Legal MMJ Patient
While cannabis sales are still a few months away, it's not too early to get certified. It will take time to obtain a physician's recommendation and receive your approval from the Missouri Department of Health & Senior Services, so you'll want to act now to ensure that your card is approved in time for state-wide sales. Visit our Missouri medical marijuana card page to get certified and become a legal MMJ patient.
If you're 18 or older and have a qualifying condition, the first step is to obtain a qualified physician's recommendation. Green Health Docs has state-licensed physicians in Columbia, Joplin, Kansas City, Springfield, St. Louis, and St. Joseph. We also provide evaluations by phone using our Missouri online program.
Once you have your recommendation, the next step is to apply with the DHSS. This can be done online or by phone at 1-866-219-0165.