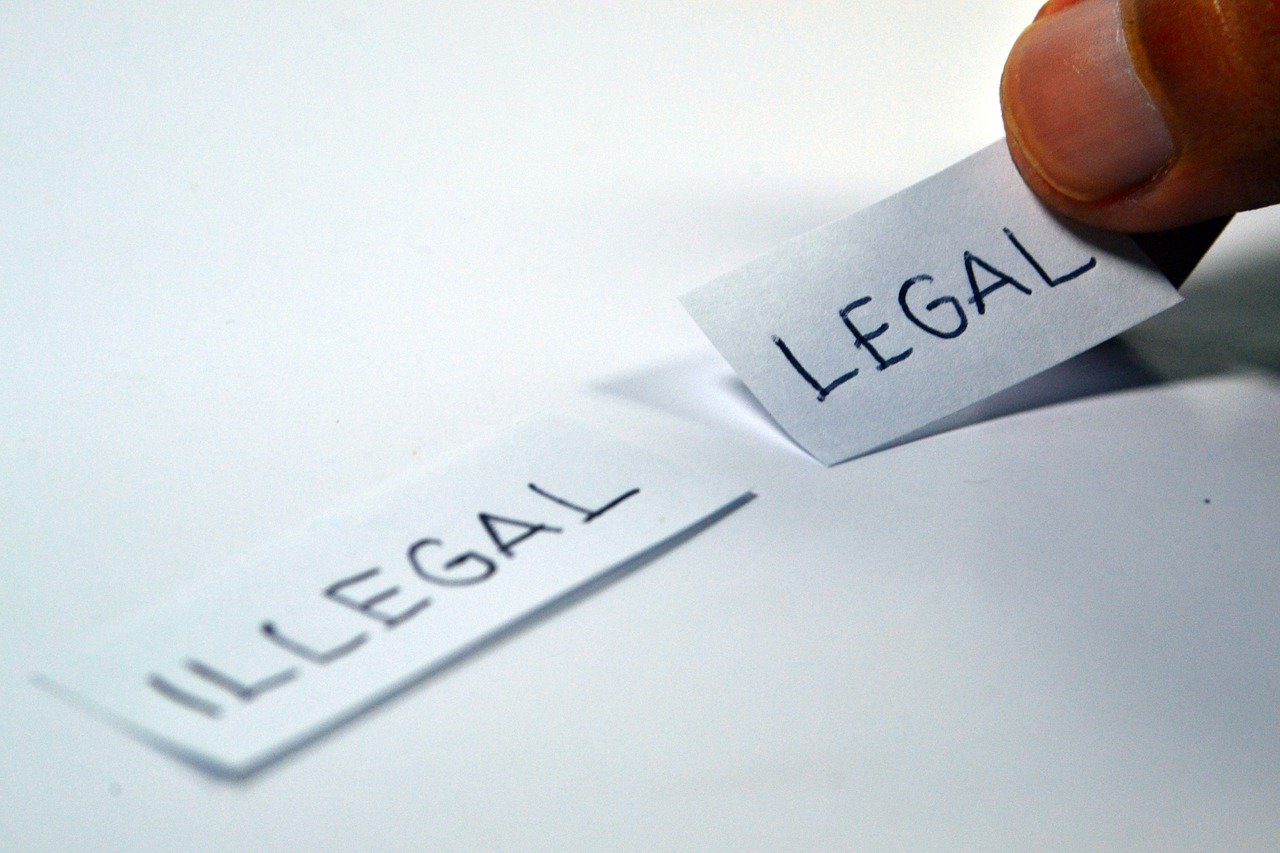 Patients' Comprehensive Guide to Medical Marijuana in New Jersey
There are more than 80,000 medical marijuana patients in New Jersey. If you already have a medical marijuana card, or if you're thinking of applying for one, you'll first need to familiarize yourself with the laws, the regulations, and the registration process. We've created this guide to help you become an informed patient.
How to Become a Medical Marijuana Patient in New Jersey
Not everyone is eligible to become a medical marijuana patient in New Jersey. If you are eligible, though, the application process is pretty straightforward.
You Must Have a Qualifying Condition to Access Medical Marijuana in New Jersey
New Jersey's medical marijuana program is reserved for patients who live with one or more of 17 qualifying conditions:
Cancer
HIV/AIDS
Chronic Pain
Opioid Use Disorder
Seizures
Migraine
Anxiety
Inflammatory bowel disease
Dysmenorrhea
Glaucoma
Intractable skeletal spasticity
Multiple sclerosis
Muscular dystrophy
Amyotrophic lateral sclerosis
PTSD
Tourette Syndrome
Terminal illness with less than 12 months to live
Qualifying Medical Marijuana Patients Must Have a Physician's Recommendation
Before you can register as a medical marijuana patient in Missouri, you must obtain a certification from a state-licensed physician. The certification must confirm that you have a qualifying condition and recommend medical marijuana as a course of treatment.
You can meet with a physician in person, or you can get your New Jersey medical marijuana card online. New Jersey is allowing telemedicine evaluations, which means you can meet virtually with a physician to go over your medical history and obtain your recommendation.
Green Health Docs can connect you with a licensed physician in New Jersey, either in person or via teleconference. Just call or text our support team at 877-242-0362 to set up your appointment. You'll need to come prepared with your state ID or driver's license and any relevant medical records. The evaluation fee is $200. If we can't certify you, you'll receive a complete refund.
Qualifying Patients Must Register Through the New Jersey Department of Health
Once you obtain your physician's recommendation, you can register for your New Jersey medical marijuana card. Visit the Patient Registration page and complete the application. You'll need a valid New Jersey ID, a recent photograph set against a white background, a copy of your physician's certification, and additional proof of New Jersey residency. You'll also need to pay a $100 registration fee.
Once you submit your application, the state has up to 30 days to review and approve it. Once your application is approved, you'll be notified via email. You can then print your New Jersey medical marijuana card and access any dispensary in the state.
Limitations of the New Jersey Medical Marijuana Program
Once you have your New Jersey medical marijuana card, you can legally purchase and use cannabis within the confines of the law. However, there are some distinct limitations that you must be aware of.
Your Physician Decides How Much Cannabis to Allow You
While some states impose a blanket purchase limit for all medical marijuana patients, New Jersey leaves it at the discretion of the recommending physician. All medical marijuana products are packaged in ¼ or ⅛ oz. denominations. Depending on what your physician recommends, you'll be permitted to purchase up to 3 oz. in a 30-day period.
The only exception to this rule is for terminally ill patients with less than a year to live. Terminally ill patients have no volume restrictions imposed.
Medical Marijuana Caregivers in New Jersey Are Subject to Strict Regulations
If you're applying as a medical marijuana caregiver (i.e. someone licensed to administer marijuana to a qualifying patient in your care), there are some very specific rules to which you must adhere.
You must be at least 18 years of age and a valid New Jersey resident
You must undergo a criminal history/background check; applications may be denied for caregivers with a felony conviction (parents of minor patients are exempt from this requirement)
You must submit a fingerprint
As a caregiver, you are permitted to purchase medical marijuana on behalf of your patient. However, you are not permitted to use medical marijuana unless you are also a registered patient yourself.
Medical Marijuana in New Jersey Is Not Covered by Insurance
Your physician's evaluation, patient registration, and medical marijuana purchases must be paid for out of pocket. Because cannabis—including medical cannabis—is still illegal at the federal level, none of the costs are covered by insurance.
However, you can get a significant discount on your patient registration if you meet any of the following qualifications:
You're at least 65 years old
You're a veteran of the U.S. military
You collect Social Security Disability (SSD) or Supplemental Security Income (SSI)
You take part in the New Jersey Supplemental Nutrition Assistance Program (SNAP)
You're a New Jersey Medicaid recipient
You receive New Jersey Temporary Disability Benefits
You're under 65 years old but you collect Medicare
If you meet any of the above criteria, you can obtain your medical marijuana registration for just $20 instead of the standard $100.
New Jersey Has Some of the Most Expensive Marijuana in the Nation
New Jersey rivals Arkansas as one of the most expensive medical marijuana states. Much of the issue stems from a lack of competition. There are only 12 dispensaries in a state with over 50,000 patients. As a result, prices average about $360 to $500 per ounce. That's about $13 to $18 per gram.
There may be good news, though, as recent reports indicate that the state is in the process of approving new dispensary licenses. As more businesses open their doors, you can expect cannabis prices to decrease.
New Jersey Medical Marijuana Laws
Recreational marijuana use is still illegal in New Jersey. Card-carrying medical marijuana patients have more freedom to purchase and use cannabis, but every patient is still subject to specific rules and guidelines.
Patients Must Smoke Marijuana in Their Private Residence
Public consumption of medical marijuana is prohibited. The law specifically prohibits marijuana use "on any school grounds, in any correctional facility, at any public park or beach, [and] at any recreation center."
In addition, patients are prohibited from operating any vehicle or heavy machinery while under the influence of marijuana. To remain in compliance with the law, you should only use your medication within your private residence.
Growing Your Own Marijuana Can Have Steep Consequences in New Jersey
When it comes to growing your own cannabis, New Jersey has some of the toughest laws of any medical marijuana state. It's one of the only states in which growing any amount of cannabis is a felony. If you're caught with even a single plant, you can face a minimum mandatory sentence of 3 years behind bars.
You Must Renew Your Patient Registration Every 2 Years
Patient and caregiver cards are valid for 2 years in the state of New Jersey. When it's time to renew, you'll need to obtain an updated physician's recommendation and then complete a renewal application with the Department of Health. If you allow your card to expire, you will no longer be permitted to enter dispensaries and purchase medical marijuana.
Your NJ Employer Can Still Drug Test You if You're a Medical Marijuana Patient
Though some states have enacted patients' rights legislation to protect marijuana cardholders from workplace reprisal, New Jersey has no such protections in place. Your employer still reserves the right to impose drug tests and pursue disciplinary action if you test positive for THC. Keep this in mind if you work for an organization that drug-tests its employees.
Patients' Rights for Medicinal Cannabis in New Jersey
Although the laws for medical marijuana are strict in New Jersey, there are also certain rights you should be aware of. For instance, as long as you carry your medical marijuana card and use your medicine in accordance with the law, you cannot be charged or prosecuted for marijuana possession. There are a few other rights that are also important to note.
Veterans Are Eligible for Medical Marijuana in New Jersey
If you're a veteran in New Jersey, you can obtain a medical marijuana card as long as you have a qualifying condition. This is notable as certain states prohibit military personnel from accessing medical marijuana. Arkansas, for example, bars members of the U.S. Military and National Guard from becoming medical marijuana patients.
In New Jersey, not only can you become a medical marijuana patient as a veteran, but you may even be eligible for discounts on your annual patient registration.
New Jersey Residents Can Access Medical Marijuana Out of State
If you're a medical marijuana patient in New Jersey, you can apply for an out-of-state visitor registration when visiting other reciprocal marijuana states like Arizona, Hawaii, Maine, and Oklahoma.
In 2019, New Jersey Governor Phil Murphy signed an expansion of the medical marijuana program allowing for reciprocity. It likewise means that patients from out of state can apply for a temporary visitor registration when visiting New Jersey. Just note that, in order to obtain a visitor card, you must obtain a recommendation from a New Jersey physician. Your current card alone isn't enough to qualify you.
Visit our New Jersey Medical Marijuana Card page to learn more about the laws and guidelines pertaining to NJ patients or to inquire about becoming a patient.