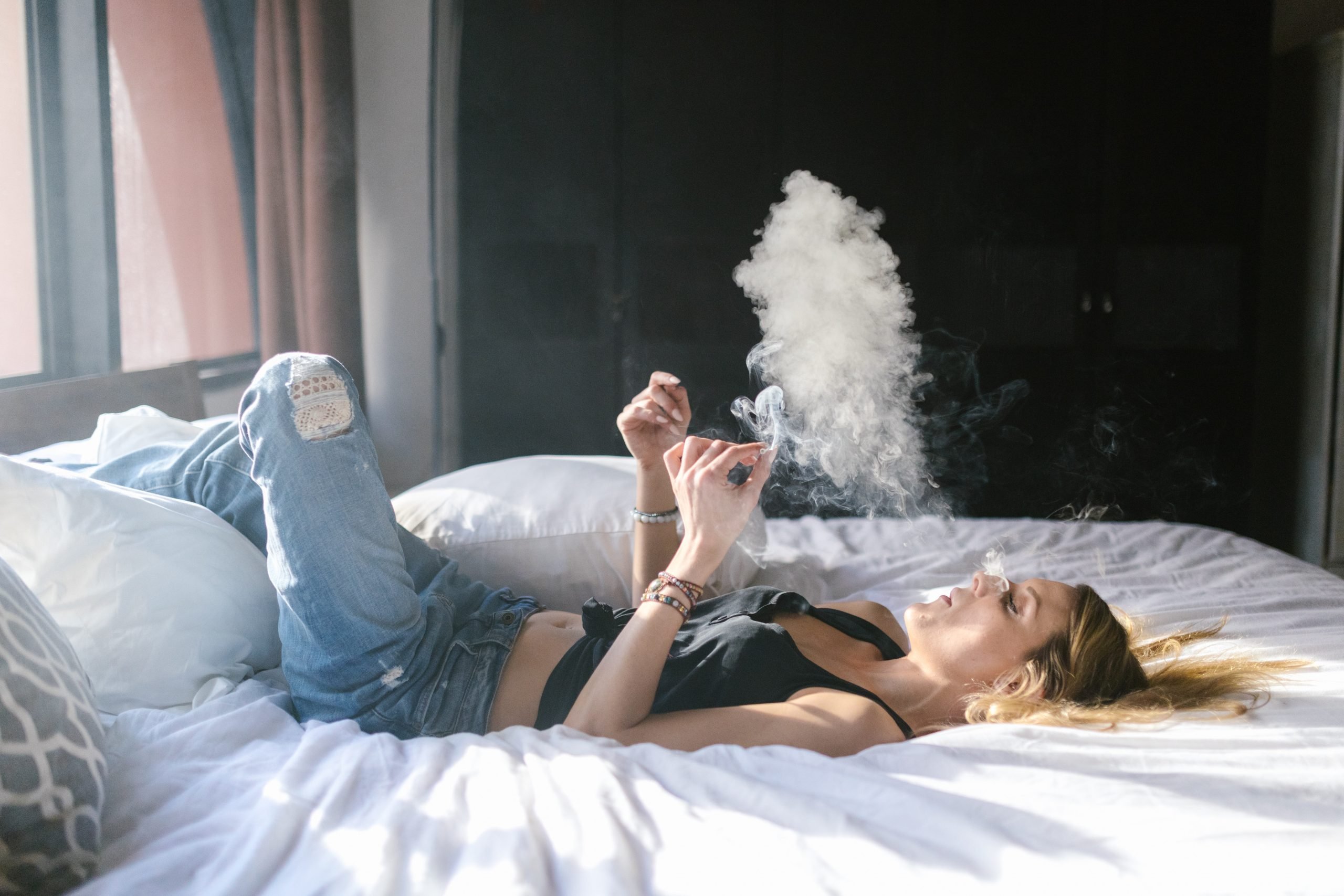 Does Weed Make You Horny? What are the Best Weed Strains for Sex?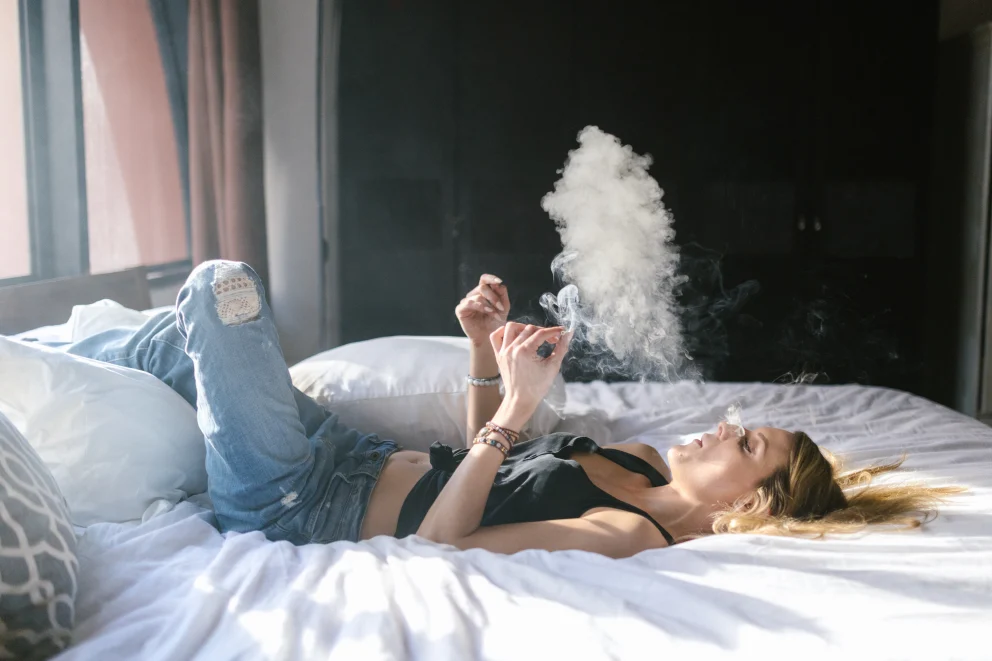 Photo by RDNE Stock Project
Weed and sex have been connected for generations. Countless stoners have commented that they always love to have sex on weed. But is there any truth that you can be turned on while high or that you become hornier while consuming marijuana?
According to a Gallup poll, more Americans smoke weed than cigarettes, making it one of the leading substances in the country. People smoke pot for a variety of reasons, and there is even a whole range of "best strains for sex," but what does the science say?
In this guide, we're going to answer the question, "Does weed make you horny?" once and for all.
Understanding the Relationship Between Weed and Sex
Before asking about the best weed for sex, where does the idea that weed could benefit your sexual performance come from to start with?
Men and women have used aphrodisiac weed for thousands of years worldwide. According to Women and Cannabis, evidence of cannabis use by women dates back to Ancient India. From the 7th century, women would incorporate cannabis into various tantric sex rituals. How it was used, how long it was used for, and whether it improved performance is unknown, but the connection between marijuana and sex is undeniable.
But this is an area that has been little studied by science. To date, the majority of declarative statements on THC, CBD, arousal, and sex remain anecdotal, and that leaves the scientific community in the dark on the issue.
Additionally, we are still unsure as to how various cannabis products can impact sex. Some of the questions that still require further study include:
Do edibles make you horny?
Does CBD make you horny?
Does Delta-8 make you horny?
Does Indica make you horny, or is Sativa the best?
With these unanswered questions in mind, it's essential to discuss what the science currently says on cannabis, arousal, and sex.
Does Weed Make You Horny?
A few smaller studies have been conducted into how weed functions as an aphrodisiac. Naturally, these studies relied on anecdotal evidence, and the results are (predictably) all over the place.
Firstly, a study in The Journal of Sexual Medicine examined a large cohort of men and women with an average age of 29 on their marijuana use. It concluded that marijuana use increased sexual frequency without impairing function.
In another pair of studies documented in Psychology Today, researchers began by asking adults in Toronto, Canada, about whether cannabis increased their libido. Around two-thirds of the group said that cannabis either sometimes or often increased their libido.
With these results in mind, it appears to answer the question, "Does weed make you flirty and horny?" But the same study also revealed that only 50% said that it enhanced sex in any way. Likewise, the other study documented again posted positive results for marijuana and sex at 50/50.
This tells us little about whether weed or different weed products actually increase libido or performance at all. In short, it seems to depend on the person.
Apply for a Medical Marijuana Card Online Today
Join over 100,000 patients who have chosen Green Health Docs as their medical cannabis doctors. We have a 99% approval rate and offer a 100% money back guarantee!
Why Does Weed Make Me Horny?
Of the studies that have been conducted, scientists hypothesize that various aspects of sexual performance can be targeted.
In this section, we're going to discuss the physical, mental, and emotional sides of sexual interaction that may lead to weed making you hornier.
The Physical
Physically, cannabis could enhance pleasure by stimulating the libido. It may enhance arousal in both genders. Limited evidence also reveals that the frequency and intensity of orgasms may also be increased.
Critically, the use of cannabis as pain relief can make many of those lacking confidence hornier in the bedroom. For example, as many as 75% of women experience pain during sex, so using Sativa or Indica for sex could improve perceptions toward sexual activity.
The Mental
Are you wondering, "Why does weed make me horny in the first place, or why does weed make me hornier than usual?"
THC is the responsible party here. Like alcohol, THC can lower your inhibitions, allowing you to focus on physical sensations instead of mental ones. This begins from the moment of asking for sex all the way through to the bedroom.
Cannabis is well-known for calming anxiety, which is why it's often used to target the symptoms of depression. If libido issues stem from anxiety, cannabis could, in theory, help you to overcome the problems.
The Emotional
Weed and sex have often been associated with the physical and the mental, but studies also revealed that your emotional state impacts everything from libido to performance.
For example, one study found that cannabis can lower your negative bias. An improved mood can boost your ability to be intimate and enjoy shared pleasure.
What is the Best Weed for Sex?
The best weed strains for sex are not those specifically marketed as such. Truthfully, since studies on different strains are so limited, many of the products you see marketed as the "best strain for female arousal 2022" are little more than gimmicks.
However, it stands to reason that some strains are better than others because of the feelings they cause. For example, if Indica strains make you feel sleepy, it's understandable that this may not be the type of weed you want to smoke before heading to the club.
But everyone is different because each person will react differently to cannabis. Let's examine some of the best available options:
Opt for edibles that make you horny if you value a body high.
Smoke some Sativa if you struggle with anxiety.
Choose topicals like lube or pleasure oil for a relaxed high.
Generally, your tolerance will play a significant role. Most people can benefit from 3-4 puffs of marijuana flower to hit the sweet spot. Again, this isn't an exact science, and there's no one-size-fits-all method.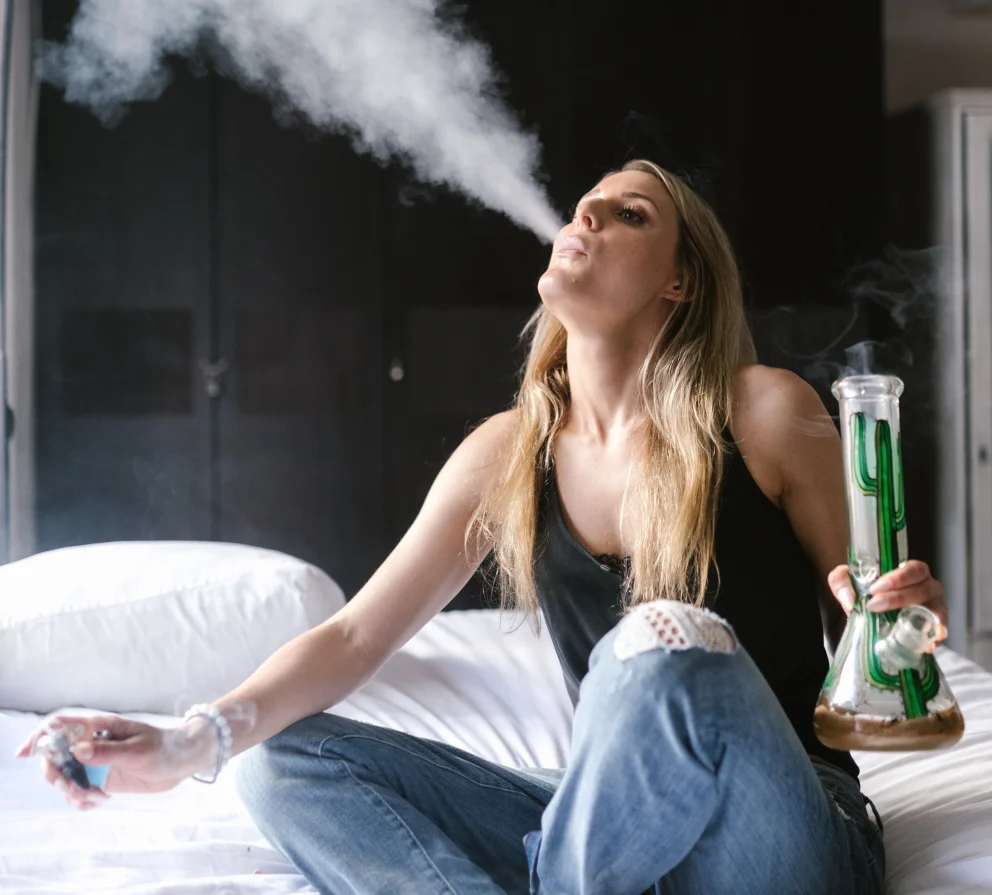 Photo by RDNE Stock Project
Sativa vs. Indica for Female Arousal
Finding out which strain makes you more aroused is a challenging task. Since you never know how you'll react to a particular blend, the best option is to experiment. Since THC and sex are so closely linked, any strain could benefit you.
So, here are some ideas:
Sativa – Great for providing an energizing and uplifting effect.
Indica – Induces relaxation, which can be helpful if you suffer from anxiety.
Hybrid – Offers the best of both worlds.
Regardless of the strain, terpenes can also be helpful. Does weed make you horny with every type of terpene? No, so look for cannabis strains with higher levels of terpenes like linalool, limonene, and myrcene, as these are considered to have aphrodisiac qualities.
Can THC Be Transmitted Sexually?
THC transmission may be a worry for those who must undergo random and regular drug testing in the workplace. In particular, federal employees may be concerned that sex with their pot-smoking partners could lead to them flunking their next drug test.
Thus far, no study has proven that THC can be transmitted sexually – at least not at a level that could trigger a drug test.
The only study that has studied THC and sex focused on whether THC could be detected within a long-term pot smoker's semen. It was found that THC can be detected in the semen of specific individuals. However, this is neither common nor does it mean that it can be passed on during sex.
In terms of this study, the only conclusion is that it is possible that THC can cross into semen.
Best Strains for Female Arousal in 2023
Different strains will affect every consumer differently. So, does weed make you horny with this strain or that strain? There's no way to tell.
In this section, we discuss some of the strains that may benefit female arousal based on previous anecdotal evidence.
Wedding Cake
One of the most popular strains in the world today, the aptly named Wedding Cake, is physically relaxing and mentally stimulating. Its effects result from its calming linalool and energy-boosting limonene terpenes.
If you're struggling with anxiety in the bedroom, Wedding Cake is strongly recommended.
Green Crack
Green Crack is another energizing cannabis strain that can enhance sexual arousal. This is a Sativa hybrid strain that helps women to maintain their stamina while engaging in sexual activity.
One of the hallmarks of Green Crack is that it contains lower THC levels, which can support a reduction in paranoia and sedation.
Sour Diesel
Sour Diesel is another prevalent cannabis strain. Often used by people who feel lacking in the creativity department, it has also been shown to improve sexual satisfaction.
This could be because of its higher limonene concentrations, which can benefit you if you're struggling with stamina. This is balanced out by increased myrcene, which can lower your inhibitions and heighten your enjoyment.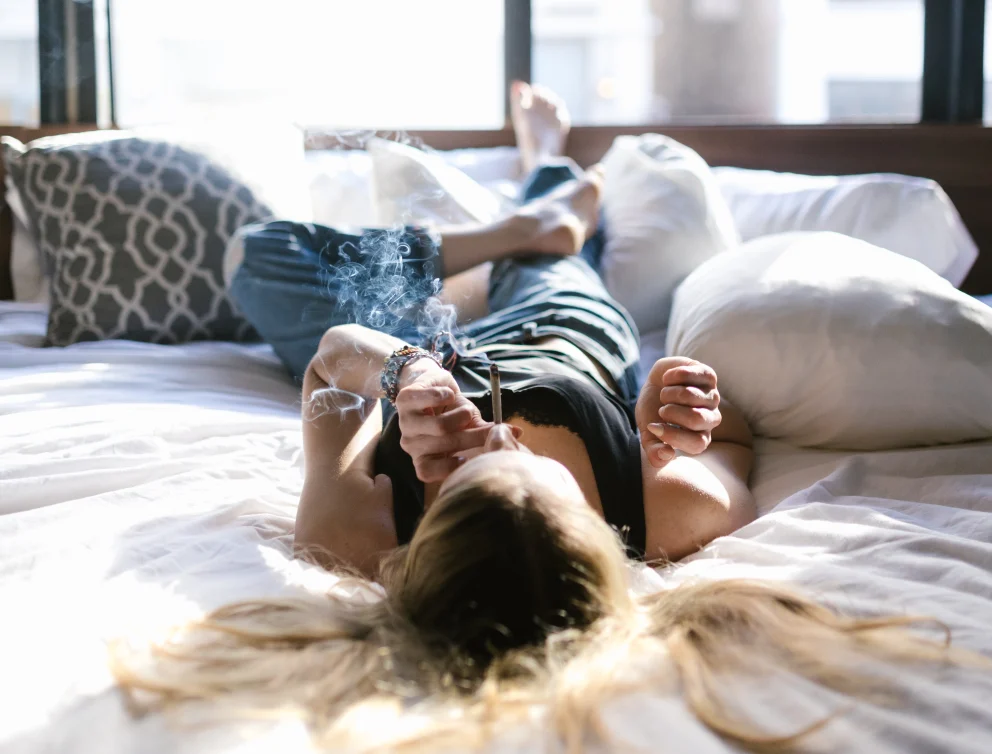 Photo by RDNE Stock Project
Granddaddy Purple (GDP)
GDP is an Indica-dominant hybrid that's notorious for smelling like wine. One of the things it has in common with Sour Diesel is that it enhances sexual enjoyment by bolstering the physical sensations you experience.
On a side note, if you're living with a form of chronic illness and pain is a problem, GDP is considered an excellent strain for dulling both acute and chronic pain.
Amnesia Haze
Amnesia Haze is viewed not as a type of weed aimed at people seeking to improve their next sexual experience but at those looking to reduce the symptoms of depression.
With so many Americans struggling with anxiety and depression, a shot of Amnesia Haze could be what they need to increase their enjoyment of sexual encounters.
Trainwreck
Despite the name, Trainwreck is anything but. Its pinene and terpinolene terpenes are designed to sedate and boost the mood, making it an optimal choice for women looking to improve their sexual performance.
Moreover, it only contains moderate levels of THC, which can produce euphoria without feeling like a sedative.
Northern Lights
Finally, we have Northern Lights. This cannabis strain is known for its ability to produce feelings of euphoria. Simultaneously, it relaxes muscle tension and allows couples to be more present with each other.
Additional increases in the terpenes humulene and myrcene further enhance the sexual energy in the bedroom, making it easier for you to enjoy your time with your partner.
Get the Strains You Want! Apply for a Medical Marijuana Card Today!
Does weed make you horny? Depending on the person, yes, it can. Whether you're anxious in the bedroom or you want to boost your sense of enjoyment while experiencing a sense of euphoria, different strains can create memorable experiences.
Obtaining a medical marijuana card in your state could provide you with access to premium strains that enable you to enjoy a better-quality sex life. Discover if you qualify for an MMJ card in your state by contacting Green Health Docs today.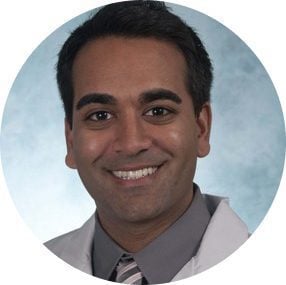 This article has been reviewed by Dr. Anand Dugar, an anesthesiologist, pain medicine physician and the founder of Green Health Docs. Graduating from medical school in 2004 and residency in 2008, Dr. Dugar has been a licensed physician for almost 20 years and has been leading the push for medical cannabis nationwide.