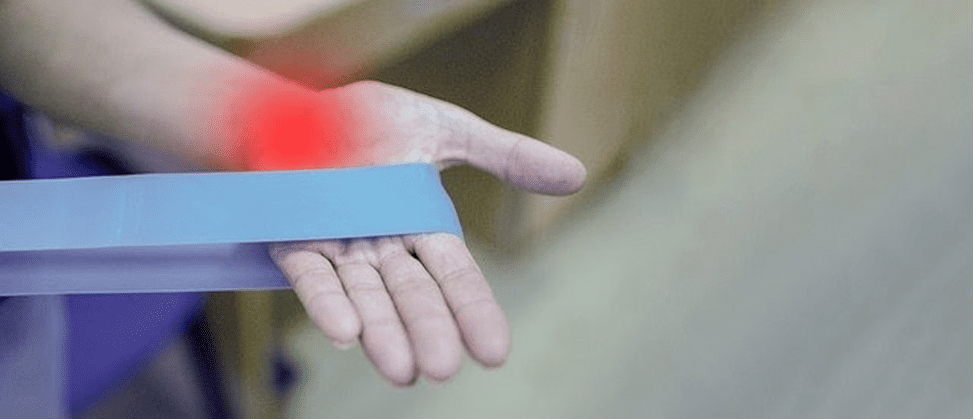 Can You Get Medical Marijuana for Carpal Tunnel Syndrome in Maryland?
Maryland patients may have a new treatment option for carpal tunnel syndrome: medical marijuana. 
Carpal tunnel syndrome (CTS) impacts over 8 million Americans every year, and it can be difficult to treat. Extreme measures like wrist-splinting and surgery aren't always effective, and conventional medications only offer short-term relief—often with severe side effects. Some states are allowing sufferers to access medical marijuana as an alternative treatment, but what about Maryland?
Carpal Tunnel Syndrome and Medical Marijuana in MD – What you Need to Know!
Carpal tunnel syndrome is not listed among the state's qualifying conditions, but if you live in Maryland, you may still qualify for medical marijuana with CTS. Maryland has one of the nation's more open-ended lists of qualifying conditions. In addition to listing a number of common conditions like seizures and nausea, the state makes an allowance for any "chronic medical condition which is severe and for which other treatments have been ineffective."
In other words, your carpal tunnel syndrome may or may not qualify for medical marijuana depending on its severity and on your medical history. If your symptoms are only mild and do not affect your daily life, a doctor may not be inclined to write you a written certification for a medical marijuana card. However, a doctor may recommend medical cannabis for your condition if:
You have undergone open or endoscopic surgery with no improvement in symptoms
You have tried using conventional medications (typically NSAIDs or corticosteroids) with limited or no success
You have suffered long-term side effects from using steroids (such as brittle bones)
You have built up a tolerance to anti-inflammatory drugs
Your carpal tunnel syndrome is associated with chronic pain or inhibits your ability to perform normal everyday tasks
If you believe that you may qualify based on any or all of the above criteria, the first step is to register with the Maryland Medical Cannabis Commission. Then you'll need to obtain a written recommendation from a licensed physician in the state; make sure to bring any relevant medical records to your appointment. If you don't want to make an in-person appointment, you can apply for your Maryland medical marijuana card online.
What Does Medical Marijuana Do for Carpal Tunnel Syndrome?
Carpal tunnel syndrome is a neuropathic disorder characterized by symptoms such as nerve pain (neuropathy) and chronic inflammation. Neuropathy and inflammation have both been the subject of extensive medical marijuana research.
Neuropathy: One clinical review from UC San Diego examined a wide body of research into marijuana and neuropathy. Several random controlled trials observed cannabis to be as effective as conventional drugs for treating the pain related to this condition. Although most studies had small sample sizes, the research results were notably consistent from one study to the next.
Inflammation: Other studies have examined the efficacy of cannabis for relieving inflammation. Researchers have found cannabinoids like THC and CBD to be potential anti-inflammatory agents. They appear to work by regulating the immune system and by activating the body's CB1 and CB2 receptors. More research is needed.
Severe carpal tunnel syndrome can be difficult if not impossible to cure. But if you live in Maryland and struggle with the chronic effects of CTS, you may find some relief with medical marijuana.