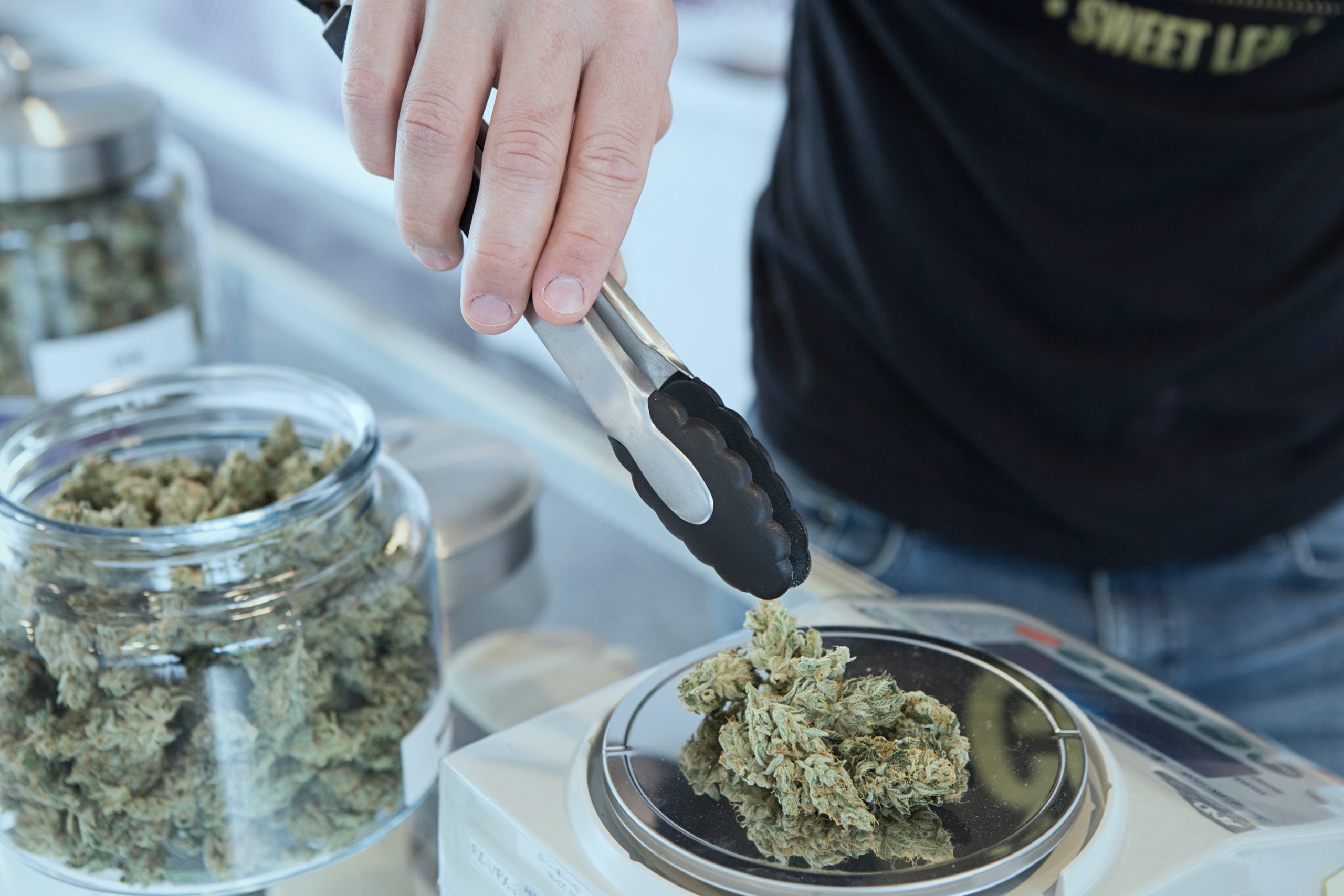 The Top 8 Benefits of a Medical Marijuana Card & Why to Get One Even in a Recreational State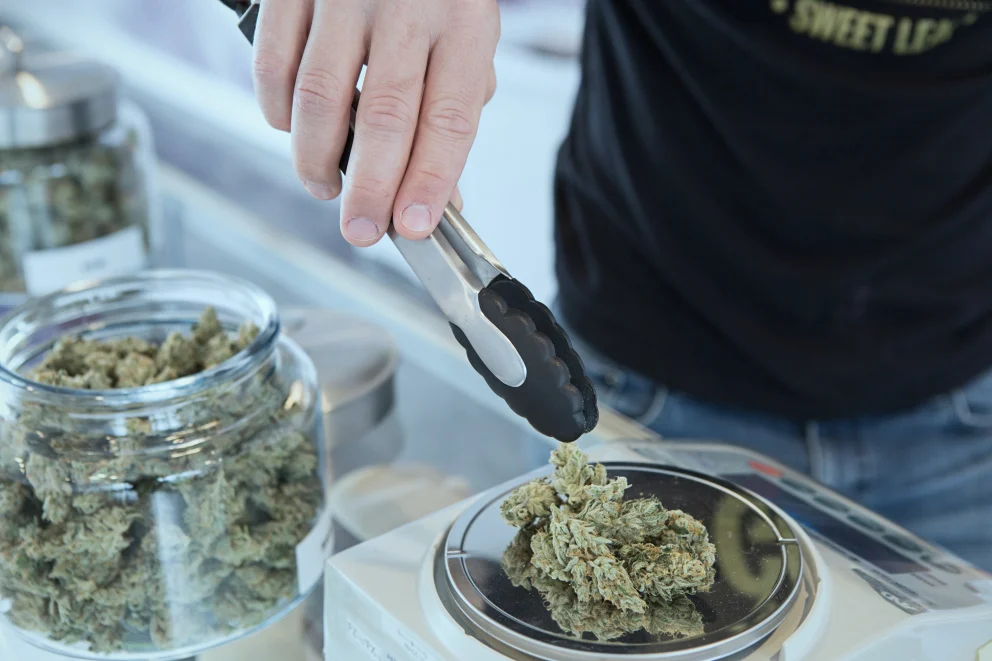 Photo by Budding
The legal situation surrounding recreational marijuana has been fluid for some years, with some states choosing to legalize it and others preferring to follow the federal government's guidelines.
Despite this, 48 million Americans used weed in 2019, according to the U.S. Centers for Disease Control (CDC). Obtaining cannabis largely depends on where you reside. Most states have legalized weed for medicinal purposes, but a growing number have also legalized recreational weed.
The benefits of medical marijuana are clear, but what are the benefits of a medical marijuana card? Here's what you need to know.
What Does a Medical Card Do?
Applying for a medical card enables you to purchase medicinal cannabis from a dispensary in your state legally. This is the only way to legally purchase weed in states where recreational weed hasn't been legalized.
Your medical card may also come with reciprocity benefits, allowing you to purchase your medicine from dispensaries in other states. Note that reciprocity is a complex issue with a web of rules, so if you're traveling, ensure you check the rules first.
Another of the benefits of a medical marijuana card is that some states will legally allow you to grow your own medicine.
For example, Illinois permits anyone with a medical card to grow up to five plants at home in a locked room. Even as a recreational state, one of the benefits of having a medical marijuana card is that you are the only marijuana user that can legally grow at home. Recreational users have not been given these benefits.
But is one of the benefits of a medical marijuana card allowing you to smoke in public?
On this score, the answer is no. No exemptions exist to allow medical marijuana users to smoke in public locations. States are pretty consistent on this rule.
Can You Use a Medical Card as ID?
There's much confusion regarding whether a medical card can also serve as a type of ID. Even though it's issued by the government and contains your photo, medical cards were designed to suit specific purposes. It doesn't necessarily make them a substitute for a passport or a driving license.
In some states, private businesses may choose to accept a medical card as a form of ID, but they also have the right to turn you down. Do you need a card for a dispensary as a form of ID? Generally, no, but it's still wise to bring another form of ID regardless.
To be safe, keep your driving license or another form of ID in your wallet because there are no guarantees that your medical card will be accepted as an ID.
How Much is a Medical Marijuana Card?
Today, there are 3.6 million state-legal medical marijuana patients nationwide. Many of these patients reside in recreational states because of the added benefits of having a medical card.
So, what's the price of a card?
Every state can set its costs for how much a card will cost. For example, Arizona charges $150 for an MMJ card, requiring renewing your card every two years. Maryland, on the other hand, charges just $25.
Note that these prices don't consider the potential costs associated with physician certifications. These certifications aren't expensive, but they can add to the cost.
Are there any exemptions to change how much is a medical marijuana card?
Unfortunately, there's no way to get around these costs, so you must be prepared to budget for the application process.
Do You Need a Prescription for Medical Marijuana?
No doctor can legally prescribe medical marijuana because it remains a Schedule 1 drug.
Instead, doctors can only recommend the use of medical marijuana. They may talk about cannabis sativa benefits or educate the patient about the benefits of a medical card, but they cannot prescribe it.
Obtaining your medical card usually involves obtaining a physician's recommendation for medical cannabis. You will then need to register with your state's medical marijuana program.
Although your doctor cannot provide an official prescription for medical marijuana, states that have legalized cannabis for medicinal purposes treat their recommendations in the same light as a prescription. It's a quirk in the law that enables states to get around the federal ban.
Apply for a Medical Marijuana Card Online Today
Join over 100,000 patients who have chosen Green Health Docs as their medical cannabis doctors. We have a 99% approval rate and offer a 100% money back guarantee!
Top 8 Benefits of Having a Medical Card
Medical marijuana benefits your health if you have an acute or chronic condition. But many people ask, "What are the reasons to get a medical card in a state where recreational weed has been legalized?"
The benefits of a medical card are significant, so if you qualify, it's worth going to the trouble to obtain one.
Here are the top benefits of a medical marijuana card.
Lower Your Costs
Is weed cheaper with a medical card?
There is a price difference between medical and recreational weed because of the sales taxes levied by individual states, which may be in line with those charged on cigarettes or alcohol.
Did you know recreational users will pay up to 37% in excise taxes with every purchase, depending on the state?
Investing in a card is helpful because nearly every state provides exemptions or lower tax rates for customers with a medical card.
For example, Colorado charges a marijuana sales tax of 10% to 15% on all recreational products. However, if you buy medical marijuana, you receive a full exemption on all excise taxes, meaning far lower prices.
Higher Possession Limits
Even in recreational states, possession limits apply to cannabis. In California, recreational users may purchase up to one ounce of cannabis daily. In contrast, anyone with a medical marijuana card benefits from being able to buy up to eight ounces per day.
MMJ cards enable you to bring home more cannabis than a recreational user, saving you trips to the dispensary.
Grow Your Own Marijuana
Some states prohibit recreational users from growing marijuana at home for personal use. So, one of the primary medical marijuanas card benefits is growing your own at home.
Again, in Colorado, recreational users can only grow up to six plants, with only three being mature at once. On the other hand, medical cannabis users can request to grow more than six plants.
Lower Age Restrictions
Another reason a medical card benefits you is that you become exempt from the usual age restrictions in many states.
States typically require customers aged 21 or older to purchase cannabis from a dispensary. However, state medical cannabis programs can enable qualifying patients as young as 16 to buy cannabis with the help of a registered caregiver.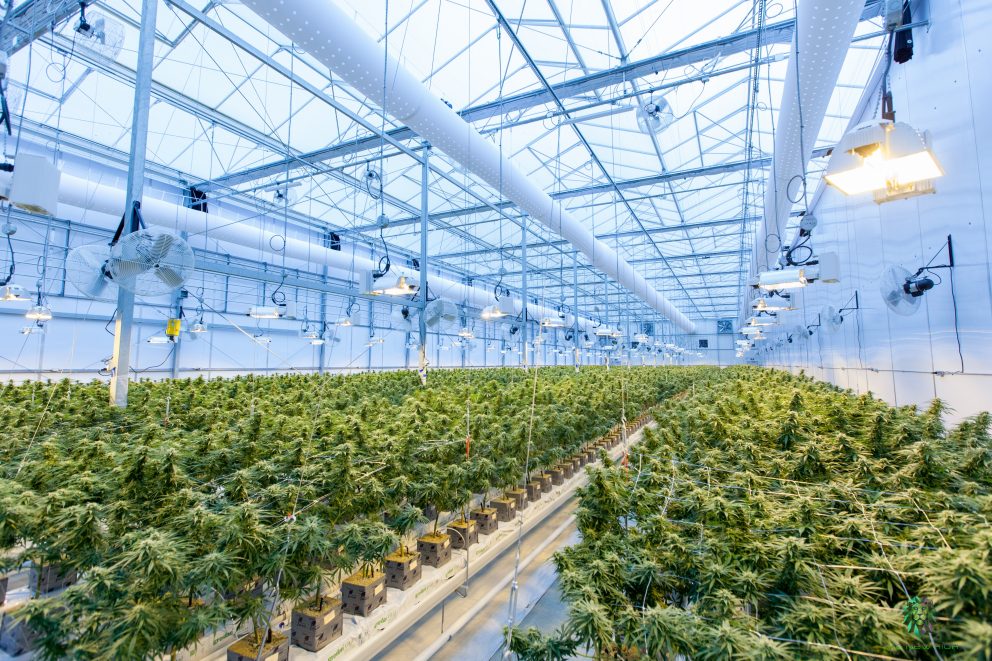 Photo by Richard T
Access Medical-Only Dispensaries
Special medical dispensaries cater exclusively to medical patients. These exclusive dispensaries offer different products, strains, and additional support.
Furthermore, the staff at medical-only dispensaries tend to be far better trained to recommend different potencies and products and explain each option's benefits.
In other words, these dispensaries are better equipped for the cannabis connoisseur.
Stronger Potency
The primary difference between recreational and medical weed is potency. Medical marijuana patients have access to cannabis with far higher potency levels, making it one of the most highly valued cannabis card benefits.
What are the benefits of a medical marijuanas card in THC terms?
In states like California, medical cannabis is twice as potent as recreational products. Lotions or tinctures may only have 1000 mg of THC for recreational purposes, whereas medical products may have 2000 mg of THC.
Legal Protections
Some states have introduced special laws to shore up the legal positions of those who possess and cultivate marijuana. In California, Proposition 215 provides exemptions for caregivers and patients who would typically fall victim to criminal prosecution for cultivating and possessing marijuana.
MMJ cards show that your cause has been backed by a licensed physician, helping you to defend yourself in a sticky situation.
Out-of-State Travel is Simpler
Many states haven't legalized recreational marijuana, meaning that without a card, you may be unable to obtain weed while traveling.
So, what are the benefits of a medical marijuana card while traveling?
In many states, you will have the option to obtain cannabis in other states. While crossing state lines with cannabis is still illegal, holding a medical card will allow you to replenish your supply at your destination.
5 Downsides to Getting a Medical Card
One of the benefits of legalizing weed is that millions of Americans no longer need to possess medical cards to purchase cannabis legally.
But are there any reasons not to get a medical card you need to be aware of?
Obtaining Firearms
The federal government has made it far more difficult for marijuana users to own a firearm legally. DC's current stance is that anyone who holds a medical marijuana card is an unlawful gun permit holder.
While this is the federal rule, some states have pushed back. Texas has led the charge by stating openly that possessing a medical card is not grounds for depriving someone of their Second Amendment rights.
No Commercial Driving Licenses
The U.S. Department of Transportation (DOT) explicitly prohibits anyone from owning a commercial driving license if they use Schedule 1 substances, including THC products.
Unfortunately, there isn't a workaround for this problem. If caught, attempting to obtain a medical card could cost you your job and license.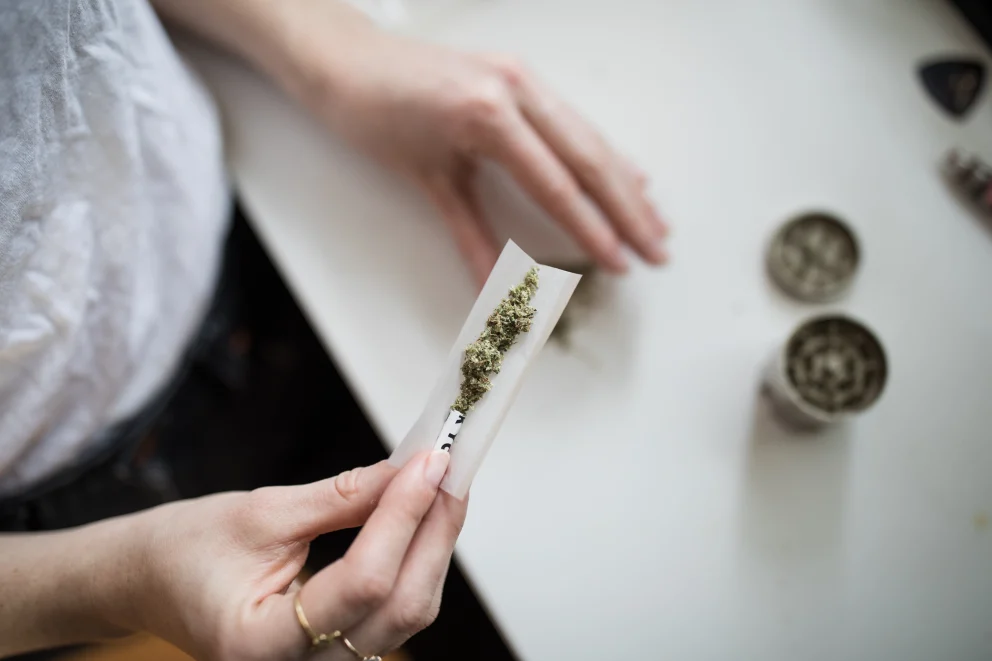 Photo by Thought Catalog
Federal Employees Prohibited
Federal government employees must follow federal law because of the nature of their jobs. Therefore, obtaining or using cannabis, or applying for a medical cannabis card, could cost you your job.
All federal government employees are banned from holding an MMJ card under every circumstance. This could change if the regulations were changed.
Recently, the proposed MORE Act would decriminalize cannabis on the national level, thus removing it from the CDC's list of controlled substances.
Annual Renewal
Nearly all medical marijuana states require you to renew your medical card to continue being part of the program.
Most states require you to renew annually, with telemedicine appointments available. Opting for telemedicine appointments with your doctor avoids needing to take time out of your busy schedule.
Moreover, recertifying and renewing your registration from the comfort of your own home is far most cost-effective. Fees depend on your state, but you can save hundreds of dollars by managing your annual renewal online.
Bureaucracy
Every state has its own rules influencing its medical marijuana programs. Some states make it easier than others to get into their respective programs.
Some of the requirements you may have to comply with include the following:
Obtaining a physician's recommendation.
Applying to join the state medical cannabis program.
Providing your ID and other personal details to register.
Moreover, you may have to go through this process every year to continue enjoying the benefits of a medical marijuanas card.
What is the Main Difference Between Recreational and Medical Weed?
The primary difference between recreational and medical weed is the amount of THC. States set strict limits on THC concentrations within each product.
Typically, medical weed may be up to twice as strong as the recreational equivalent. If you're looking for more potent medicine for your condition, recreational weed may not suffice.
What is the Price Difference Between Medical and Recreational Marijuana?
Figuring out what are the benefits of having a medical marijuana card in a state where weed is already legal may not be straightforward.
If you want to save money, there is a significant price difference. Due to tax exemptions, medical weed is always cheaper than recreational weed.
The difference in tax is the only reason why these products are cheaper. Without taxes, recreational and medical weed products are practically the same price.
Apply for Your Medical Marijuana Card Online Today!
Even if you're lucky enough to reside in a state where recreational marijuana has been legalized, getting your medical card makes sense for plenty of reasons.
Obtaining a card will result in gaining access to more potent marijuana, increasing your possession and purchase limits, and paying less for your medicine. The savings on excise taxes alone make the trouble of getting an MMJ card a profitable investment for any qualifying medicinal marijuana user.
Medical marijuana cards don't have to be complicated. Contact Green Health Docs to make applying for and receiving your medical card simple.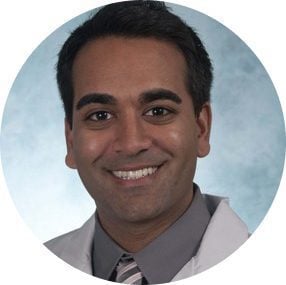 This article has been reviewed by Dr. Anand Dugar, an anesthesiologist, pain medicine physician and the founder of Green Health Docs. Graduating from medical school in 2004 and residency in 2008, Dr. Dugar has been a licensed physician for almost 20 years and has been leading the push for medical cannabis nationwide.