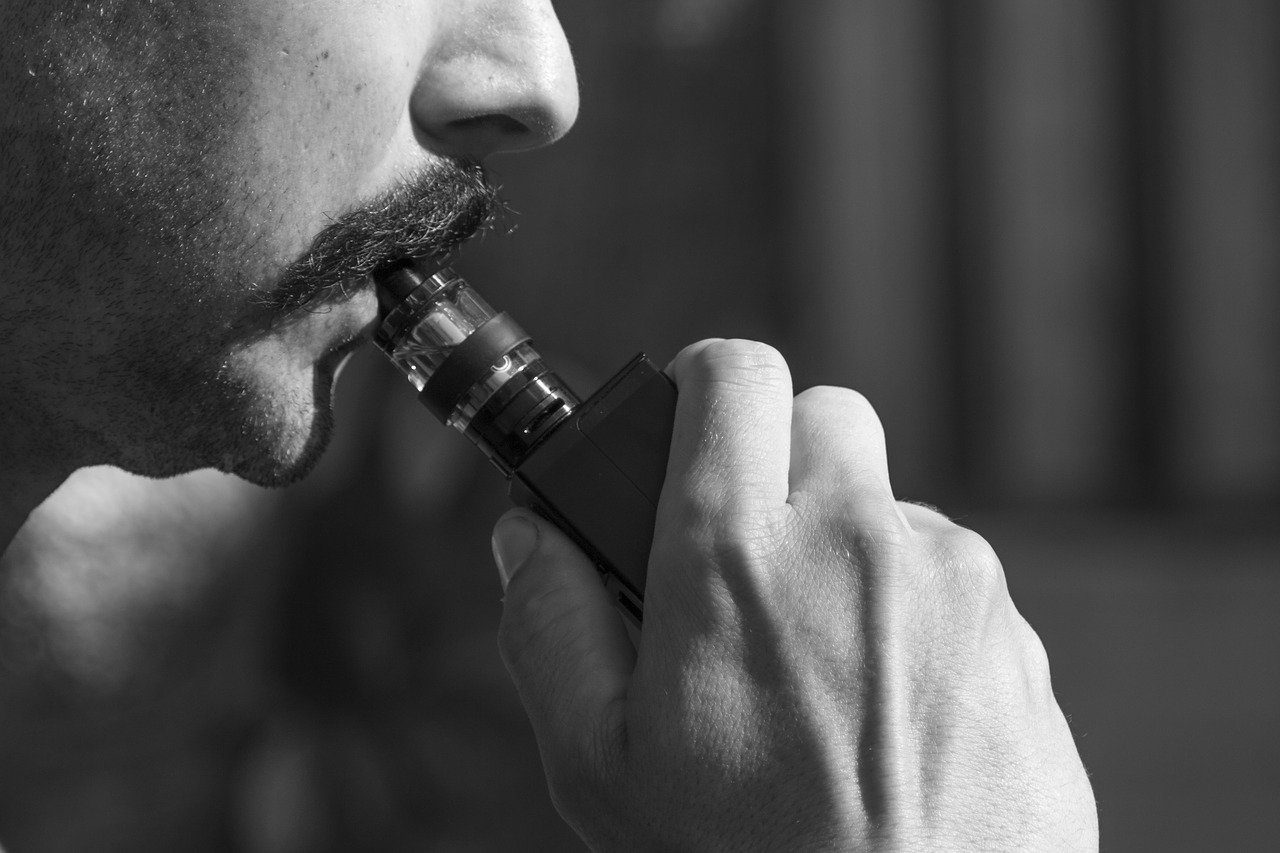 Virginia OKs Cannabis Vaping Products for MMJ Patients
Cannabis vape products have been facing intense nationwide scrutiny as more and more reports emerge about lung injuries and deaths. As Virginia prepares to open its first medical cannabis dispensary, there has been a lot of speculation as to whether marijuana vape products would be permitted for sale. As it turns out, yes they will—but with one important regulation intended to protect patients from lung illnesses. Vitamin E acetate will be strictly forbidden as an ingredient.
Concerns About Vaping Marijuana
So far, there have been over 2,000 lung injuries and at least 47 deaths resulting from nicotine and marijuana vape products, and the federal government has been hard at work in investigating the cause.
On November 8th, the Centers for Disease Control and Prevention announced that they had made a breakthrough discovery. They identified vitamin E acetate as the likely culprit after finding samples of the compound inside the lung fluid of 29 deceased victims.
It's still not entirely known whether the mere ingestion of vitamin E acetate is causing the problem or if heating the compound is resulting in dangerous chemical reactions.
What Is Vitamin E Acetate?
Vitamin e acetate is the stable form of vitamin E. It's most commonly used in skincare solutions because it's known to protect cell membranes from free radicals and help fight the signs of aging.
Vitamin e acetate is also used in certain nicotine and marijuana vape products, especially those sold on the black market. Because concentrated cannabis oil can be expensive, less reputable producers use vitamin E acetate as a thickening agent to dilute the vape oil. It's not unlike the prohibition-era bootleggers who would water down liquor to make their supply go further.
In light of these revelations, the CDC is advising users to avoid vaping marijuana concentrates, especially those from "informal sources" (e.g. not purchased from a licensed dispensary that sells regulated vape oils from trusted brands).
How Virginia Is Responding
Virginia is now joining a slew of other states, including Ohio and Washington, in banning vitamin E acetate for use in medicinal cannabis products. The Virginia Board of Pharmacy originally considered banning marijuana vape products altogether, but in light of the CDC findings, they determined that a prohibition might drive many users to the black market—the very source of the lung-injury problem. By enabling patients to purchase from a licensed dispensary, doctors can ensure better oversight of ingredients.
The ban on vitamin E acetate is largely a preemptive move, as the problem has thus far been limited to black-market vape oils. For instance, when Washington recently issued its voluntary recall, the state Liquor and Cannabis Board was able to find no officially licensed preparations containing the ingredient.
So when Virginia medical cannabis sales begin in 2020, you will be able to purchase marijuana vape products, but they won't be the kind commonly implicated in the recent lung injuries.
How to Stay Safe as a Virginia Medical Marijuana Patient
The most important step you can take is to become a patient. This will ensure that you have access to cannabis vape products that have been reviewed and vetted. If you haven't already done so, get your Virginia medical marijuana card as soon as possible.
Make sure only to buy your cannabis vape products directly from licensed dispensaries. Avoid purchasing from friends, family, or online dealers. Even if you think you're getting a trusted brand, you might actually be getting a low-quality, black-market imitation. Some unlicensed dealers are using counterfeit cartridges to sell their inferior oils.
There are many reasons why some patients prefer vaping marijuana. It's a quick and easy delivery system with no smoke or lingering odors, and the effects take little time to set in. If you count yourself among the tens of thousands of patients who prefer this delivery system, just be especially diligent in knowing where your product comes from and what it contains.