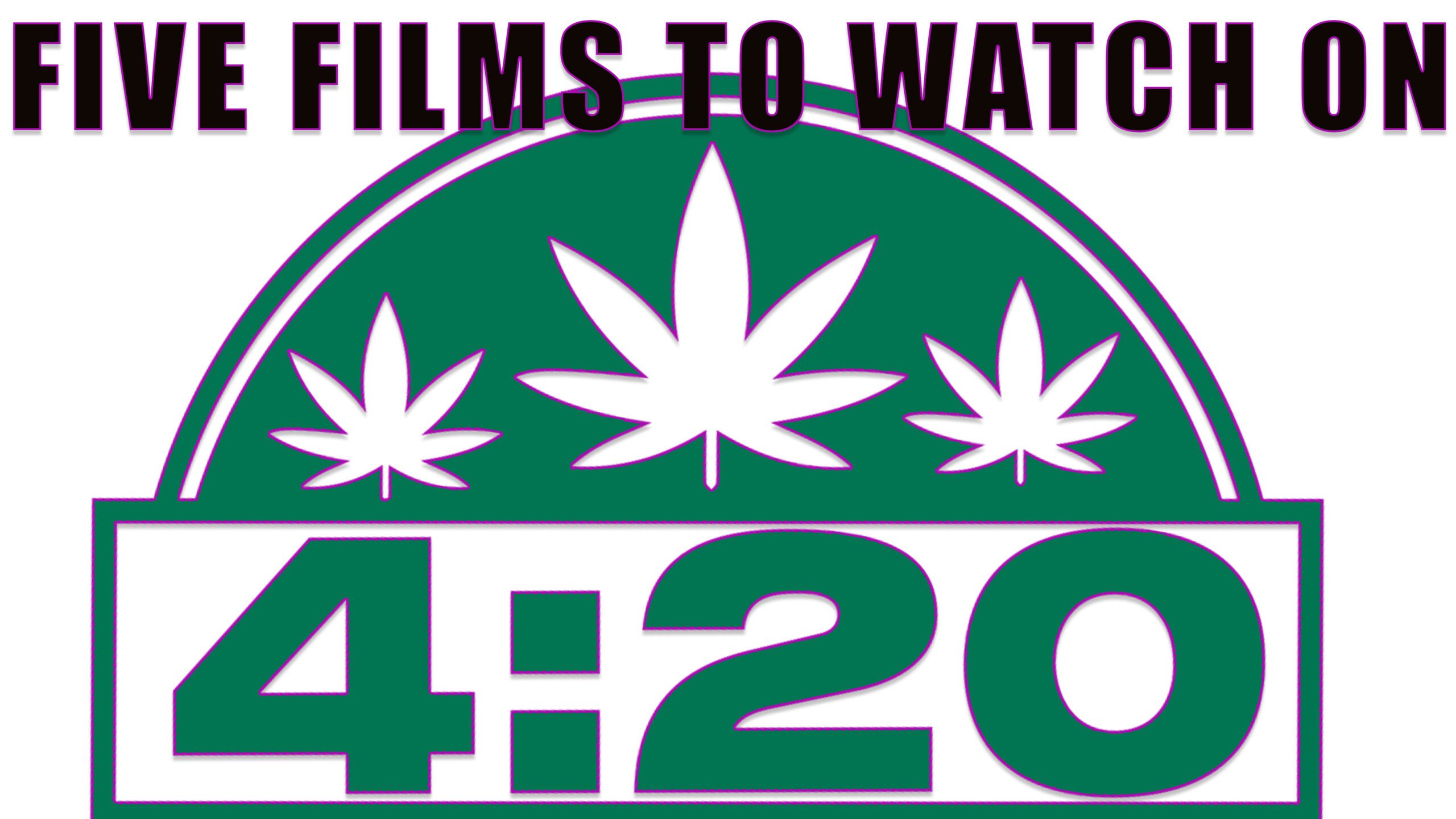 Five Marijuana-Themed Movies to Watch on 420
Look, we all know that 4/20 is something of a silly holiday. Weed Day is essentially an excuse for your classic stoner-types to toke up (more than usual) and chill on the couch. But over the years, 420 has become something of a day to reflect on how far the cannabis industry has come. It is a day of defiance and a day of freedom — freedom from law enforcement and freedom to medicate with cannabis however you see fit. With that in mind, we've collected five best stoner movies that are worth watching this 420 that encapsulate what it's like to be a marijuana user throughout the ages.
1. Reefer Madness
It's a cliche to mention this movie, but since we're chronicling a little bit of marijuana history with this list, it seems appropriate to include it. If you want to go back to the propaganda-laden age of marijuana, look no further than Reefer Madness. This wild and wacky film depicts marijuana as you've never seen it before — an illicit drug that will drive you absolutely batty!
The film's laugh-worthy plot and miserable acting make this one of the best stoner movies ever and a staple of any marijuana enthusiast's cannabis film library. So, if you haven't seen Reefer Madness yet, it might be worth a look. If you want some diversity in your anti-pot propaganda films, check out Assassin of Youth, Marihuana or High on the Range instead.
2. The Big Lebowski
Cannabis is not the highlight of The Big Lebowski, but it's certainly a movie that shows what stoners of the 70s and 80s were looking like in the 90s, right before medical marijuana would become legal. The Big Lebowski also happens to be one of the greatest comedies to ever grace the silver screen.
Directed by Joel and Ethan Coen, The Big Lebowski is a madcap misadventure about a stoner and his two best friends who find themselves deep in a kidnapping plot following a case of mistaken identity. If that sounds confusing, it is! But the film makes good use of its screen time, filling every second with wild laughs, crazy twists and enough surreal imagery to give anyone a trip. If you want a movie that encapsulates what stoners of the 70s, 80s and 90s were like, look no further! For a similar taste, we'd also recommend checking out Half Baked or Cheech and Chong's Up in Smoke – easily some of the best stoner movies of all time.
3. Grandma's Boy
Cannabis as depicted throughout the late 90s and early 2000s was generally pretty weird. Stoners were typically lazy losers with no real goals in life, and zero direction. But as medical marijuana shifted public opinion, the view of stoners also changed. Knocked Up, for example, shows a stoner growing up and becoming more of an adult. Harold and Kumar Go to White Castle is another fine example. But there's no better example of this than Grandma's Boy.
Rich with zany comedy, Grandma's Boy is about a responsible stoner who gets his work done on time, has goals and ambitions, doesn't allow cannabis to get in his way and manages to get the girl because he's a responsible adult who cares for his grandmother (and also happens to enjoy weed). The movie is pretty darn funny, too, with quotable dialogue and dozens of memorable moments. If you watch one stoner comedy this 420, make it this one.
https://www.youtube.com/watch?v=yVi52hhRWKQ
4. The Union, Culture High or A Life of Its Own
The 2000s have been the era of the cannabis documentary. No more is cannabis just for stoners. In fact, more and more shows and movies about responsible cannabis users have begun sprouting up all across TV and streaming platforms.
Instead of depicting cannabis users as lazy and unmotivated, a greater understanding of how medical marijuana works in the body has come to light. Depictions of the benefits of cannabis on patients suffering from epilepsy and seizures is staggering. And movies like The Union, Culture High and A Life of Its Own work hard to show people the evidence that cannabis can save lives. If you're up for binging a documentary, any of these three titles is worth a look.
5. Our Planet
This one has absolutely nothing to do with marijuana, medical marijuana or stoners. Nor is it a movie, which may make it an odd choice to make the list of the best stoner movies ever. However, with dazzling 4K photography, breathtaking locations and undiscovered mysteries, Our Planet is a mind-blowing cinematic experience.
Anyone who medicates with cannabis high in CBD will find the documentary's stunning images to be both exhilarating and relaxing, easing the symptoms of anxiety. Those who medicate with THC-heavy cannabis will likely find the documentary to be creatively inspiring and motivating. Acting alongside cannabis, Our Planet is a soul-enriching experience that will be sure inspire any viewer, medicated or not.
Be Safe and Enjoy the Best Stoner Movies on 420
If you have any movies that you watch on 420, let us know in the comments. Have a Happy Weed Day! And for our Missouri residents, be on the lookout for police checkpoints. Missouri is targeting drugged drivers over 420 weekend. Be responsible and medicate safely! If you need help getting a medical marijuana card in your state, we can help! Call the numbers below to learn more.