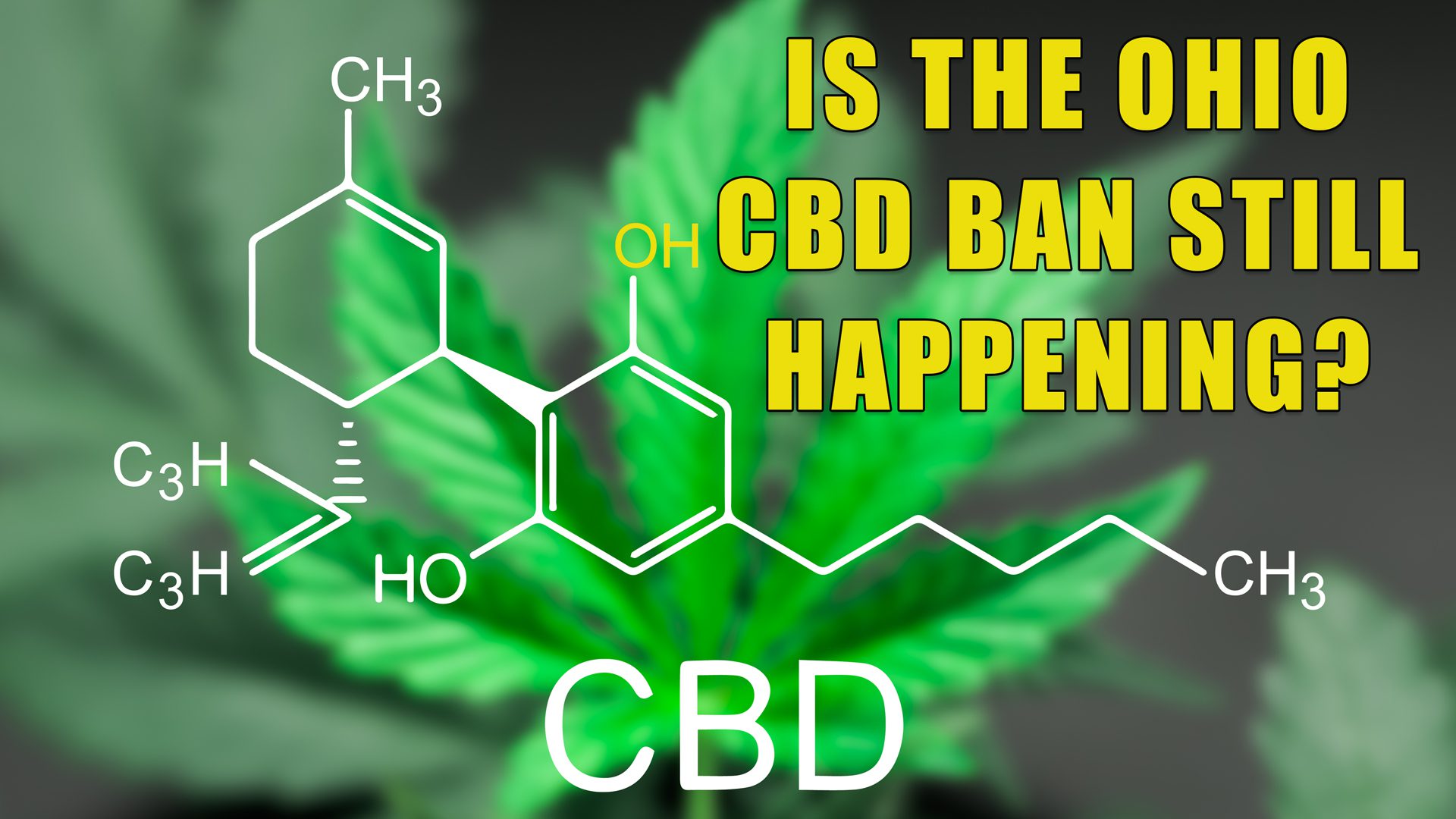 FDA Explores CBD. Does the Ohio CBD Ban Still Stand?
The Farm Bill has now passed, and hemp is making its way to the American market. It is only a matter of time until there's an explosion of CBD products. In lesser words, the CBD Gold Rush is on! In fact, it's happening already, and the ink has barely dried on the Farm Bill. You may have even noticed products spilling into your local grocery stores. Despite the Ohio CBD ban, some coffee shops in Cleveland even offer CBD shots in your espresso!
But is all CBD created equal? And will CBD products ever be fully legalized in Ohio, where a ban of CBD products was instituted late in 2018? Our Green Health Docs Advocacy Team dives into the latest news that the FDA is reviewing the safety of CBD oil and CBD products in May 2019.
The Reality About CBD Products
CBD has many medicinal benefits. It can help relieve pain, reduce stress and help you get some sleep, or much-needed rest. It can help with digestion issues, Crohn's disease and ulcerative colitis. But CBD is not a cure-all. It is not snake oil, either. Lab tested, high quality CBD can greatly benefit your overall health and well-being.
But not all CBD is created equal.
Sadly, the CBD Gold Rush has placed dozens of poorly manufactured, poorly tested CBD on the market. Worse, there are CBD products that barely contain any actual CBD! Some oils are clear, while others are cloudy. Some CBD products yield bizarre side effects, like irritability, anxiety or difficulty sleeping.
Most of these issues are not the result of the CBD itself, but added chemicals used in the manufacturing process. Pollutants, pesticides, mercury and other heavy metals have been reported in CBD that is cheaply or poorly manufactured.
The FDA Reviews CBD
In order to bring a sense of uniformity and safety to the CBD industry, FDA regulation is a necessary first step. This will ensure that the public is consuming safe, edible and healthy CBD.
Beginning in May 2019, the FDA will formally begin looking into the safety and marketing claims of CBD oil and CBD products. The FDA is also asking the public for feedback on the issue.
"The public hearing will give stakeholders an opportunity to provide the FDA with additional input," the FDA said in a press release. The FDA hopes to help CBD companies market their materials more appropriately, and to ensure the public remains safe and alert about what exactly is in their CBD oil.
CBD vs FDA
The FDA has established a series of steps that they will execute in order to make a determination about CBD in the United States. Outlined in their press release, these are the following steps:
1. The FDA will hold a public hearing on May 31, from 8am-6pm. They will also allow written comment from potential CBD stakeholders (companies, patients, entrepreneurs, manufacturers).
2. Following the public hearing, the FDA will form a high-level internal agency that will explore CBD and CBD products. They will determine which ones have been lawfully or unlawfully marketed, and address any public health concerns.
3. The current FDA website will be updated to include an FAQ about CBD.
4. After these steps, the FDA will issue warnings to companies marketing false claims or selling unsafe CBD products.
It is unlikely that CBD will be made illegal following these steps. Rather, companies that are currently marketing CBD as a cure-all may receive warnings from the FDA. Also, any manufacturer that's not properly manufacturing CBD, or using deceptive marketing to hide ingredients in their CBD, will also be issued warnings.
The Ohio CBD Ban
Late last summer, Ohio took the bizarre and unnecessary measure of banning CBD oil and other products from the market. This meant that only authorized medical marijuana Ohio patients could buy CBD flower or oil. And only from an authorized Ohio medical marijuana dispensary.
Many retailers have openly defied this ruling, continuing to sell CBD in their stores. In fact, many retailers and shops throughout Columbus, Cleveland and Dayton have advertised CBD products. Some restaurants in Columbus and Cleveland even offer CBD-infused foods or drinks. Hemp and CBD conventions, expos and marketing events are readily found throughout the Buckeye State.
Ban the Ohio CBD Ban
This flagrant violation of the Ohio CBD ban suggests that the public's interest in CBD outweighs the state government's statements. With that in mind, it's likely that Ohio lawmakers will soon press to change the ruling.
Removing or disbanding the Ohio CBD ban would free up companies to manufacture, buy and sell CBD oil and CBD products. And with the FDA considering regulation of CBD, potential customers will have less worry about the safety of their CBD. This would render moot Ohio's decision to ban CBD over "safety concerns."
If you would like to contact your local lawmakers and let them know how you feel about CBD in Ohio, you can begin that process by clicking here. Be sure to be civil and friendly when communicating with your lawmakers. Provide not only your opinion, but perhaps a few articles or research studies about CBD to help back up your points.
Ohio Medical Marijuana vs Over the Counter CBD
Some customers will use CBD products they buy over the counter and never have a need for an Ohio marijuana card. Just like Tylenol can help with aches and pains, and be fully effective for a large portion of ailments, CBD will work perfectly for some people. But CBD in combination with THC yields much greater medicinal benefits.
There are many patients, particularly pain patients and PTSD patients, who will need CBD in combination with THC, either in large amounts or small. This would require an Ohio medical marijuana card in order to purchase CBD-rich cannabis that's also infused with THC. If you think that you are someone who may need both THC and CBD to help your ailment, our team at Green Health Docs can help.