Utah

Medical Marijuana Doctor Appointments
Join over 100,000 patients who have chosen Green Health Docs as their medical cannabis doctors. We have a 99% approval rate and offer a 100% money-back guarantee!
Doctor Owned And Operated
Our Agents are Patients Too
Green Health Docs is an organization founded by medical professionals committed to helping Utah patients gain access to natural, less-habit-forming medications. We offer online telemedicine evaluations so you can get approved for a Utah medical marijuana card from the comfort and security of your own home. We also have two clinics located conveniently throughout the state if you'd prefer an in-person evaluation.
Get Your Utah Medical Marijuana Card in 3 Easy Steps
Schedule by selecting your type of appointment above or call/text us at 240-356-1000  to set up your consultation over the phone. We offer same-day appointments, so you can be seen by our doctor within 15 minutes of scheduling!
Our doctor will determine whether you qualify for a medical card after a quick 10-15 minute evaluation.
If approved, patients who have already registered with the state will be able to immediately print their temporary card and begin purchasing at dispensaries that same day!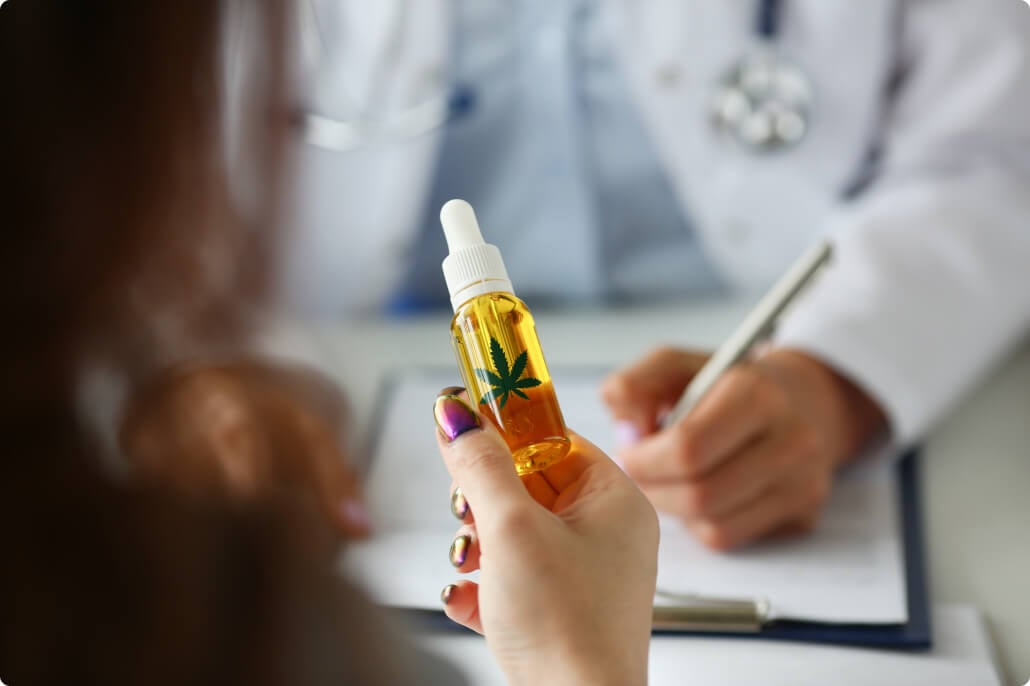 Qualifying Conditions for Medical Marijuana in Utah
You must have one of the following state-approved medical conditions to qualfiy:
Pain lasting longer than two weeks that is not adequately managed, in the qualified medical provider's opinion, despite treatment attempts using conventional medications other than opioids or opiates or physical interventions
HIV or acquired immune deficiency syndrome (AIDS)
Alzheimer's disease
Amyotrophic lateral sclerosis
Cancer
Cachexia
Persistent nausea that is not significantly responsive to traditional treatment, except for nausea related to:

pregnancy
cannabis-induced cyclical vomiting syndrome
cannabinoid hyperemesis syndrome

Crohn's disease or ulcerative colitis
Epilepsy or debilitating seizures
Multiple sclerosis or persistent and debilitating muscle spasms
Post-traumatic stress disorder (PTSD) that is being treated and monitored by a licensed health therapist, and that:

has been diagnosed by a healthcare provider by the Veterans Administration

and documented in the patient's record; or

has been diagnosed or confirmed by evaluation from a psychiatrist, doctorate psychologist, a doctorate licensed clinical social worker, or a psychiatric APRN

Autism
A terminal illness when the patient's life expectancy is less than six months
A condition resulting in the individual receiving hospice care
A rare condition or disease that affects less than 200,000 individuals in the U.S., as defined in federal law, and that is not adequately managed despite treatment attempts using conventional medications (other than opioids or opiates) or physical interventions
A condition that the compassionate use board approves (once established) on a case-by-case basis
How Green Health Docs Telemedicine Works
Online telemedicine appointments are the quickest and most convenient way to get approved for a Utah medical marijuana card. If you are not great with technology, don't worry! Telemedicine appointments are easier than you may think. Just make sure you have a device such as a computer, smartphone, or tablet that has internet access and a working camera.
Once your appointment is scheduled, you'll receive a confirmation email soon after. The confirmation email will have your intake form, which you'll want to complete as soon as possible (it typically takes less than 10 minutes). This email will also have the link to access your online appointment. Simply click the link at your scheduled appointment time to access the virtual waiting room, and from there, our doctor will start the video call.
If you're unsure about any part of the process to get your medical card online, give our contact center a call 7 days per week at 240-356-1000  for assistance.
How To Book a Medical Marijuana Appointment with One of our Utah Doctors
Green Health Docs has several Utah clinics to serve patients.
Schedule an Appointment at One of Our Clinics
Have Questions About Utah Medical Cannabis?
Why Choose the Cannabis Doctors at Green Health Docs?
Schedule a Medical Marijuana Appointment With Our Doctors in Utah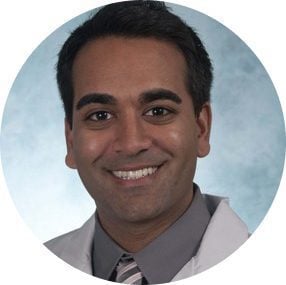 Board-certified anesthesiologist and pain medicine physician
Dr. Anand Dugar is a board-certified anesthesiologist and pain medicine physician. Completing his Anesthesiology residency at The University of Pittsburgh in 2008 and practicing over the last 10 years, Dr. Dugar saw first-hand the damage the opioid epidemic was wreaking on so many lives. In 2015, Dr. Dugar began researching medical cannabis and noticed the significant benefits that countless patients in other states were experiencing. In Feb 2017, Dr. Dugar opened the first Green Health Docs clinic in Frederick, MD and since then Green Health Docs has expanded to multiple locations all across Maryland, Missouri and 15 other states. Dr. Dugar and the team at Green Health Docs are very passionate about providing access to medical cannabis for as many people as possible in as many states as possible.
The qualifications to become a medical marijuana patient vary from state to state. However, if you have a medical condition that could benefit from the use of marijuana then you have a good chance of getting approved. To find out more information, select your state using the form at the top of this page or give us a call/text 7 days per week at 240-356-1000.
The cost to get a Utah medical marijuana card is $200 to be evaluated by our doctor and $15 to register with the state.
Only our licensed medical marijuana doctor can determine if you qualify for the program, so we cannot guarantee your approval. However, if you do not get approved by our doctor you will receive a FULL refund!
Most states currently allow patients to get certified for a medical marijuana card through online telemedicine, meaning you can be seen by a doctor from home using a device such as a smartphone, tablet, or computer. We recommend selecting your state to find out if you can be certified online.
In states without a recreational marijuana program, a medical marijuana card is the ONLY way you can legally possess/consume cannabis and access marijuana dispensaries to purchase products. In states with a recreational program, a medical card typically saves patients 10-20% in taxes with each purchase and often allows patients to purchase and possess more marijuana than recreational users.
Medical marijuana reciprocity is when a state-licensed dispensary accepts a medical card from another state. Reciprocity laws differ from state to state and with each dispensary, so we recommend contacting a dispensary in the state you're interested in visiting to find out if they will accept an out-of-state card.
Most medical states currently have marijuana dispensaries open with products available now. We recommend checking out the dispensary information page for your specific state to find out more details.
If you'd like to get more specific information about cannabis such as strains, terpenes, dosing, or routes of administration, we offer personal consultations with our medical cannabis expert. Simply select the "Deep Dive with a Cannabis/CBD Expert" add-on when you're scheduling your appointment if you're interested.
No, as a medical patient you are protected by HIPAA. We make the privacy and security of our patients' confidential information a top priority. No one will be able to find out your status as a medical marijuana patient unless you openly tell them or if you are administered a drug screening.
Medical Cannabis Card
Frequently Asked Questions