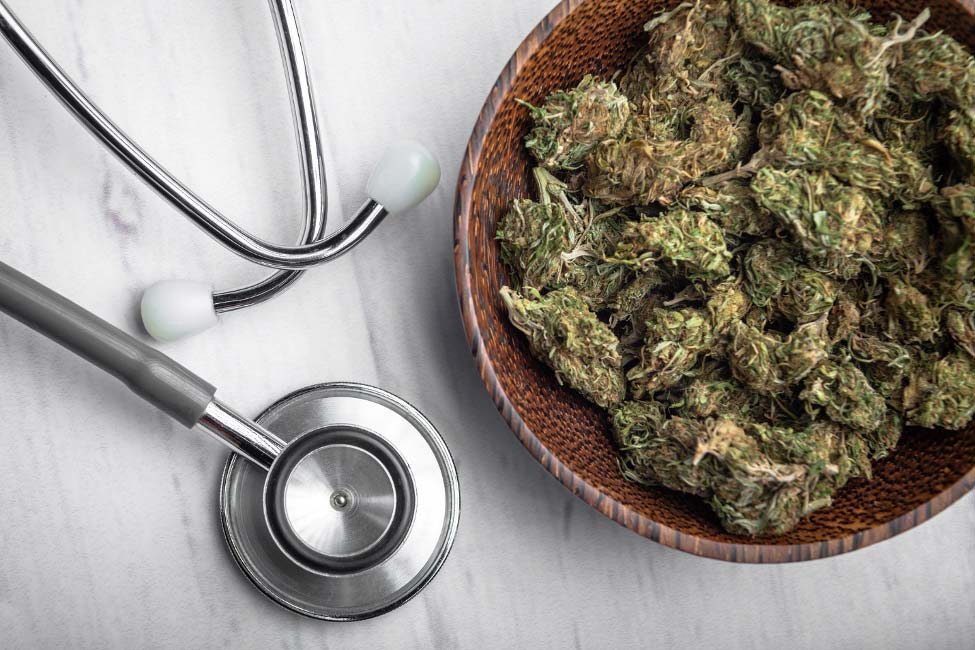 Process of Obtaining a Medical Marijuana Card in Pennsylvania
Though Pennsylvanian leaders continue their push toward recreational legalization, marijuana remains illegal with one major exception. Marijuana is legal for medical use.
Unfortunately, it's still much easier to get dangerous prescription opioids through the medical system. Receiving medical marijuana is not as simple as a prescription from your PCP. There is a process involved to obtain your medical marijuana card in PA.
Do you think you would benefit from medical marijuana? Learn all about the process of obtaining a medical marijuana card in Pennsylvania here.
Where Do I Start?
Let's start with the technicalities. To qualify for a Pennsylvania medical marijuana card, you must have a valid PA driver's license or state-issued ID card. You must be a Pennsylvania resident.
There are no minimum age requirements for receiving a medical marijuana card. Although, if you're under the age of 18, a parent or legal guardian must apply as a caregiver.
There are more stringent guidelines concerning a caregiver application. To be a caregiver, you must be at least 21 years old.
You must complete a criminal background check, and not have any convictions related to the sale or possession of illegal drugs, narcotics, or any other controlled substances within the previous five years.
Any caregiver must also be a Pennsylvania resident and have a valid driver's license or state-issued ID.
Medical Marijuana Registry in PA
After you've figured out whether you meet the minimum requirements, you must file in Pennsylvania's Medical Marijuana Registry. This is where caregivers will also register with the state.
The adult patient registration form is simple and easy to fill out. It asks for your full name, your current address, your date of birth, driver's license or ID number, and all contact information.
Your contact information includes a valid telephone number and email address.
Medical Marijuana Card Certification
To receive certification and begin cannabis treatments, you must have a doctor certify that you suffer from a qualifying medical condition.
When Pennsylvania first legalized medical marijuana use in 2016, the legislation outlined 18 medical conditions that qualified for medical marijuana use. As of the current date, there are now 23 medical conditions Pennsylvania recognizes.
A few examples of these qualifying medical conditions are anxiety disorders, HIV/AIDS, autism, cancer, and Multiple Sclerosis.
State-Approved Physician
The certification process is not as simple as suffering from one of these 23 conditions and receiving a prescription. To receive medical cannabis, you must be certified by a state-approved medical doctor.
When Pennsylvania legalized medical marijuana use, the commonwealth created a registry for patients, as well as doctors. Doctors who wish to prescribe medical marijuana must register with the state's Department of Health.
Not all doctors are marijuana doctors. Your current PCP may not be on the Department of Health list of approved physicians. If that's so, don't worry.
The state issues a list of certified doctors in every county across Pennsylvania. If your doctor isn't registered as a medical marijuana card doctor, it's not hard to find one who is.
Telehealth Evaluations
Getting an appointment as a new patient isn't always easy. You might have to wait months before you can see a new doctor who will certify whether you suffer from one of the qualifying medical conditions.
You need help now. So why wait? In Pennsylvania, it's completely legal for a doctor to certify you through a telehealth consultation.
Clinics with state-approved doctors offer telehealth consultations where a doctor will evaluate your conditions concerning marijuana card certification. For one fee, you can receive certification in less than half an hour.
Pay for Your Medical Marijuana Card
Pennsylvania medical marijuana cards aren't free. Once you receive medical certification, you must return to the state registry and pay the fee for your card.
The fee for a Pennsylvania medical marijuana card is $50. If you participate in state aid programs like Medicaid, SNAP, and WIC you may qualify for a fee reduction.
This fee is not a one-time charge. First-time users pay the $50. Each year you must pay the renewal fee of $50 for your card.
Your annual medical marijuana card renewal requires a doctor's visit with a state registered marijuana doctor. You are not required to visit the same doctor each year.
For this renewal, you can once again receive a quick and easy telemedicine consultation from any clinic across the state that specializes in prescribing medical cannabis.
Though visiting the same doctor is not a state requirement, it's something you should consider. Telehealth clinics like Green Health Docs offer discounts to returning patients seeking recertification.
What Happens Next?
You followed all the steps. You registered, certified, and paid your fee for your medical marijuana card.
Now you're ready to purchase medical marijuana.
First, you need to receive your official medical marijuana card in the mail. The state says you should allow seven days for the printing and another 14 days for mailing.
Once you receive your card, you can then purchase your medical marijuana from an official state-approved dispensary. It's never been easier for a patient to buy legal medical cannabis in the Commonwealth of Pennsylvania.
As the medical marijuana industry continues to grow, and more doctors see the benefits as an alternative to destructive prescription opioids, more dispensaries open.
There are now 100 Pennsylvania medical marijuana dispensaries. You cannot buy smokable flower at these dispensaries. What's available are oils, tinctures, pills, liquids, and vaporizing cartridges.
Get Your PA Medical Marijuana Card
Many doctors now know the benefits of medical marijuana. This medicine provides relief for many conditions that other prescription drugs do not. It's also more embraced as an alternative to opioids for chronic pain management.
If you suffer from any of the qualifying medical conditions, register for your medical marijuana card in PA. Make an appointment with a registered marijuana doctor as soon as possible.
Are you a Pennsylvania resident in need of a licensed doctor to certify their medical marijuana card application? Green Health Docs is here to help you. Schedule a telehealth consultation today.