Missouri Medical Marijuana Dispensaries
Discover medical marijuana dispensaries in Missouri.

No Dispensaries Just Yet…
At this time, the Department of Health & Senior Services have not yet issued licenses to medical marijuana dispensaries, cultivators or processors. The first dispensaries are expected to open in 2020…at the earliest. The process could take longer, though, as the industry takes root. It will take time for the industry to build their facilities, grow cannabis, cure or process it, package it and sell it in medical marijuana dispensaries.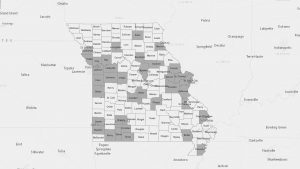 Click here, or the map above, to view an interactive map of potential areas for dispensaries, cultivation and cannabis processing.
Watch this space!
Soon we will update with a detailed map and exciting news regarding Missouri cannabis dispensary openings. Until that time, you can read about getting your Missouri marijuana card, registering as a Missouri MMJ patient, or how to get authorization to grow cannabis at home.
Call our support team at 1-877-242-0362 to schedule your Missouri medical marijuana card evaluation today.
Stay updated! Subscribe to our newsletter to receive bulletins about dispensary openings in your area. Scroll down to the form below to subscribe.