Waldorf

Medical Marijuana Doctors
We help patients get their Maryland medical marijuana card in Waldorf in‑person or via telemedicine online.
Join over 100,000 patients who have chosen Green Health Docs as their medical cannabis doctors. We have a 99% approval rate and offer a 100% money back guarantee!
Appointment - Maryland
"*" indicates required fields
Doctor Owned And Operated
Our Agents are Patients Too
How To Get Your Medical Marijuana Card in

Waldorf, Maryland
Schedule by filling out the form above or call/text us at 240-356-1000 to set up your consultation over the phone. We offer same-day appointments, so you can be seen by our doctor within 15 minutes of scheduling!
Our doctor will determine whether you qualify for a medical card after a quick 10-15 minute evaluation.
If approved, patients who have already registered with the state will be able to immediately print their temporary card and begin purchasing at dispensaries that same day!
How to Get a Medical Marijuana Card in

Maryland
If you don't live near one of our Maryland medical marijuana clinics, or if you're unable to meet with us in person, we also offer telemedicine evaluations to patients throughout the state. Telemedicine means you can have an online video call with our doctor using a computer, smartphone or tablet. To get started, schedule online now.
You can also call our support team at 240-356-1000, and we will be happy to set up an appointment for you. We'll send you a link via email that you can use to access our virtual waiting room at your scheduled appointment time. From here our doctor will start the video call and evaluate you to determine whether you qualify for a medical marijuana card in Maryland. It's that easy!
Waldorf

Medical Card Requirements
Waldorf

requires that patients looking to register for a medical marijuana card meet specific requirements.
You must be a Maryland resident. There is no age requirement, however patients under the age of 18 will need a parent or guardian to register as their caregiver.
Any condition can qualify if a doctor determines that medical marijuana could be beneficial. Some of the more common conditions that Maryland patients have been getting their medical card for include anxiety, depression, chronic pain, PTSD, and cancer.
No medical documentation is required. Patients are encouraged to provide proof of a chronic medical condition such as medical records, pill bottles, office visit summaries, or a note from a doctor but it is not needed in order to get approved.
Our licensed marijuana doctor will evaluate you based on your current health condition, medical history, and any documentation you are able to provide as proof. If approved, we will then certify you immediately or if necessary help you get registered with.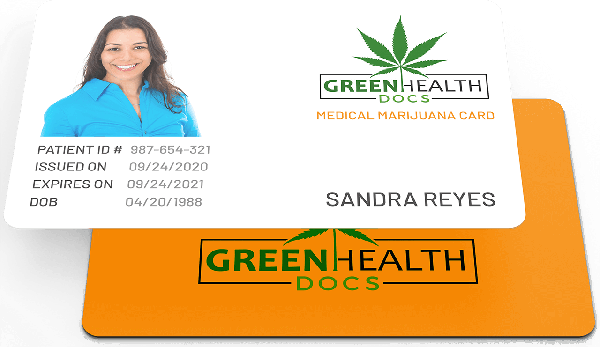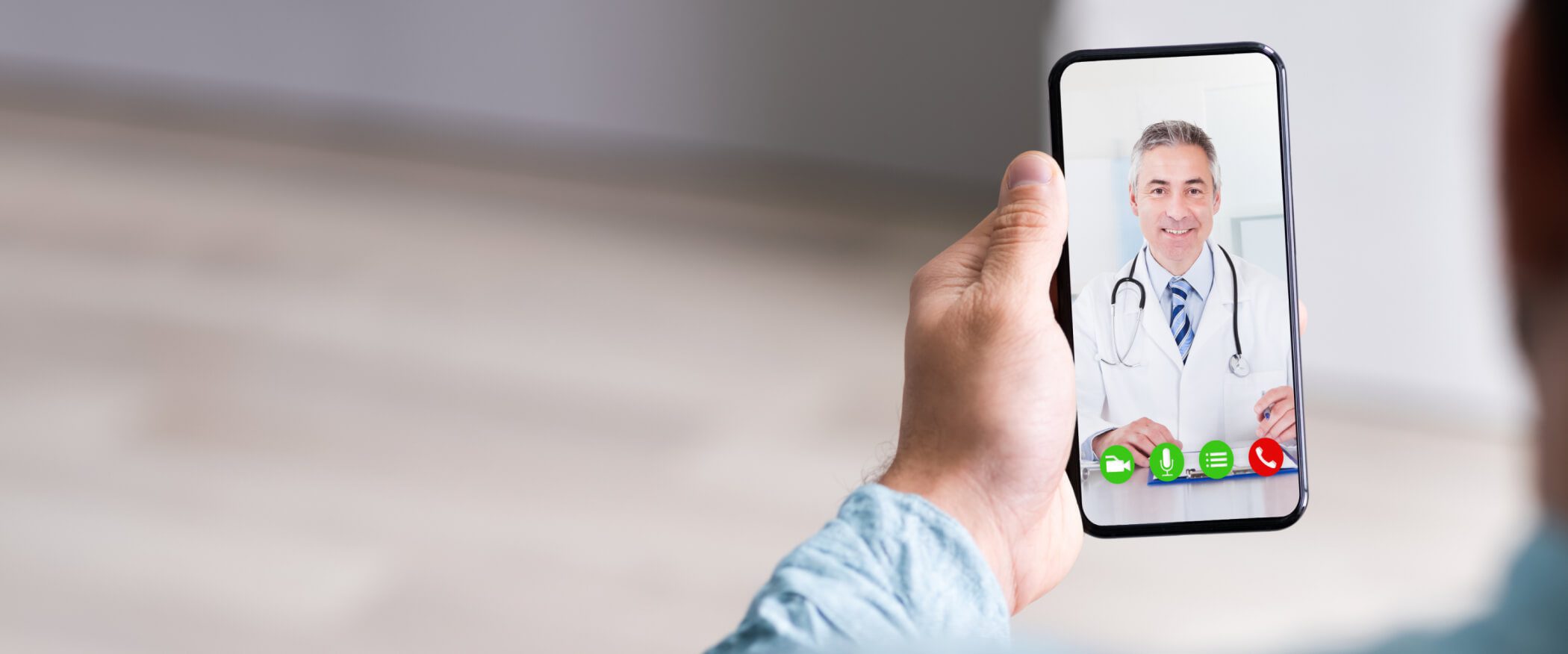 Telemedicine Medical Marijuana Card Appointment
Getting your Medical Marijuana Card is now easier than ever with Green Health Docs' convenient online appointments. Click the link below to schedule your Telemedicine Medical Marijuana Card appointment.
Appointment - Maryland
"*" indicates required fields
Waldorf

Medical Marijuana Certification Process
The certification process in Maryland is a little different than many other medical states. While most states require you to be seen by a doctor first to obtain a certification and then register with the state, Maryland encourages patients to apply with their medical cannabis registry first before seeing a doctor. However, if you're having trouble getting registered, you're welcome to wait until after you see our doctor so that we can help get your application submitted to the state.
Register with the state and obtain your patient ID number.

Schedule an appointment with a licensed medical marijuana doctor.

Speak with the doctor to find out if you qualify.

Get your electronic medical marijuana ID card and start purchasing at dispensaries the same day!
Have questions About Medical Cannabis in Waldorf, Maryland?
Apply For Your

Maryland

Medical Marijuana Card Today
Appointment - Maryland
"*" indicates required fields
At Green Health Docs, we like to make things simple for you. Getting a Maryland medical marijuana card is a straightforward process, to qualify you must:
(1) Be a resident of the state of Maryland. There is no age restriction. Patients under the age of 18 will require a parent or guardian to register as their caregiver.
(2) Be diagnosed with at least one health condition that could benefit from medical marijuana. Some common conditions include chronic or severe pain, depression, anxiety, PTSD, AIDS/HIV, amyotrophic lateral sclerosis, Alzheimer's disease, cancer, chronic traumatic encephalopathy, Crohn's disease, epilepsy or another seizure disorder, fibromyalgia, glaucoma, hepatitis C, inflammatory bowel disease, multiple sclerosis, Parkinson's disease, sickle cell anemia, spinal cord disease or injury, Tourette's syndrome, traumatic brain injury, and ulcerative colitis. ANY CONDITION MAY QUALIFY, so keep in mind the above conditions are just some of the more common examples.
(3) Register with the Maryland Medical Cannabis Commission (MMCC). We are happy to help our patients register with the MMCC, if you're having trouble just give us a call or you may wait until your visit with the doctor for in-person assistance instead.
(4) Be evaluated by a Maryland state-approved medical marijuana doctor. Each doctor at Green Health Docs is registered with the state and can certify you for a medical marijuana card.
Once you are registered and approved by a licensed doctor, you can access your electronic card the same day to start legally purchasing medical marijuana from any dispensary in the state of Maryland.
After a long delay, Maryland medical marijuana dispensaries finally opened on December 1st, 2017. One of our patients was so overjoyed with this momentous experience that he wrote a blog detailing his experience. We have many locations listed on our Maryland dispensary page and we will continue to update this as more dispensaries open. It is important to note that patients can go to ANY dispensary in the state, so try them all and pick your favorites!
Green Health Docs has helped over 100,000 patients nationwide get their medical marijuana cards and through our experience the last 4 years, we understand how this process works better than anyone. All of our Waldorf medical marijuana doctors are passionate about their work and enjoy seeing the improvements in patients' lives thanks to medical marijuana. In addition to excellent customer service, our doctors and staff will provide you with marijuana education regarding your specific condition so that you can use this information along with the help of the dispensary to find the best form and strain of marijuana for you.
With the opening of the Green Health Docs Waldorf office on August 28, 2017, we furthered our mission of combating the opioid epidemic by giving the residents of Waldorf and the surrounding areas access to this natural medication. Remember, Green Health Docs is a family of patients, doctors, and activists and we are here to help you every step of the way in obtaining your medical marijuana card in Waldorf. Schedule online now or call 240-356-1000 and we'll be happy to answer any questions or set up your consultation over the phone.
Waldorf, Maryland
Frequently Asked Questions
Green Health Docs is one of the only medical marijuana evaluation clinics owned and operated by a licensed medical doctor. Most of our staff, including our local support center, are medical marijuana patients themselves who have been through the process before and are knowledgeable and passionate about helping others get their cards. Our goal is to make every step in the process as quick and easy as possible for you.
Our Waldorf clinic, located in Waldorf, MD, is proudly serving Charles County and the surrounding area residents. Qualified individuals can become legal Maryland medical marijuana patients and obtain medical cannabis after seeing one of our certified medical providers. This location was the 5th Green Health Docs location to open in the state of Maryland. We service patients from nearby cities including La Plata, Clinton, Saint Charles, Fort Washington, and more!